How to warm up a white living room – 5 ways interior designers soften a monochromatic space
We ask designers how they make the classic white living room warm and welcoming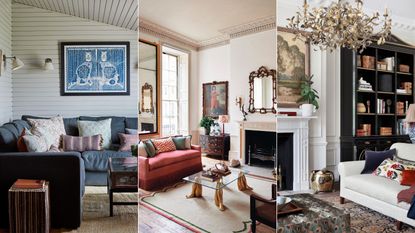 (Image credit: Future)
A white living room is a classic look. It's a scheme that can suit any style and will stand the test of time, and last through the ever-changing interior design trends.
However, while decorating with white seems like the easiest color scheme to work with, it does come with its issues. White can appear very harsh and cold if used in larger amounts. And while that might work fine in say a hardworking, practical space like a kitchen, or if you are a lover of that very crisp, minimalist style, most people who design a white living room want to balance that freshness with plenty of warmth.
Warming up a white living room is key if you want to make this neutral feel cozy and welcoming. So we asked interior designers how they do it, how can you design a space that feels light and fresh and simple, while also being warm and inviting?
How to warm up a white living room
You can achieve a warm and cozy atmosphere with an all-white scheme, as with any monochrome palette, the trick is to layer up different tones and textures to create depth to the room. As designer Artem Kropovinsky explains, 'Unfolding textures like wool, linen, or faux fur can nestle warmth into the heart of a white living room. Wood accents, with their earthly hymn, can cradle a white space in warmth and authenticity. A nuanced layering of whites and neutral shades can compose a cozy, intimate sonnet.'
1. Layer up the textures
Any color scheme that's dominated by one shade needs texture. When decorating with neutrals, color isn't going to add all that much interest, so you have to bring in those layers of different materials and finishes to give a living room depth and that all-important warmth.
'To add warmth to a white living room we always start with layers and textures,' says designer Jennifer Davis. 'We start with pillows in a variety of fabrics and patterns, often time neutrals with heavy texture. Then we add soft drapes in warm, natural tones to soften the starkness of a white living room. We love linen for its weight and texture. The play of light through window treatments will lend a sense of coziness.'
'Rugs are next, a living room rug will anchor the room and introduce a layer of comfort. We look for rugs with rich textures (again that word) and vintage patterns.' she adds.
Jennifer fell in love with design at a young age and has been working in the industry for over 25 years. She has developed an eye for detail and a talent for creating timeless designs. Jennifer offers a balance of creativity and forward-thinking with a structured, organized, and detailed mentality. Jennifer is driven by her deep passion for design while curating an exceptional client journey, ensuring pure delight from the very beginning to the end.
2. Bring nature indoors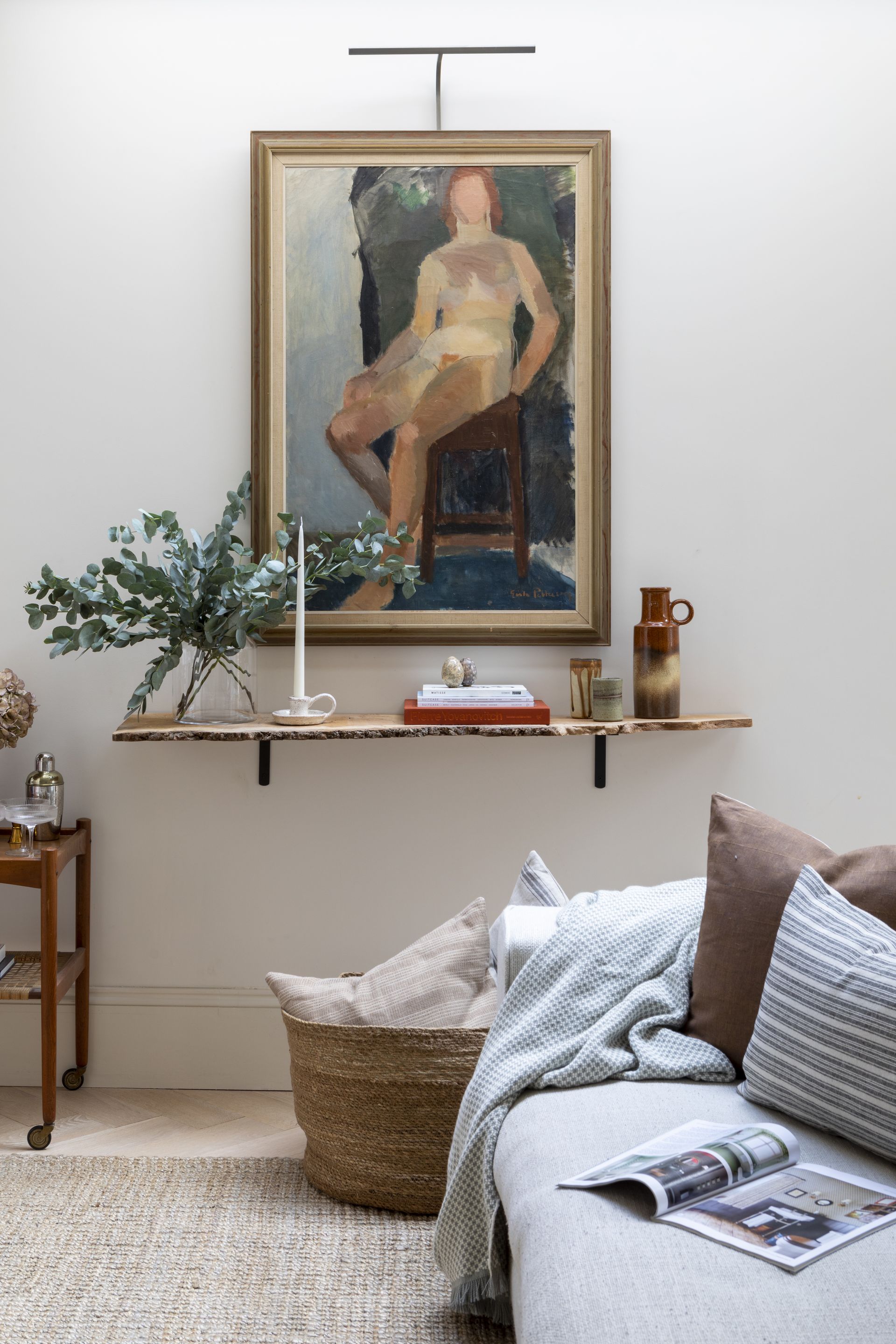 Bringing in a touch of nature and natural materials is a really easy way to warm up a white living room. Again, it will bring in that texture and organic shape that will instantly soften a cooler color scheme.
'To bring a touch of nature into the living room, we always incorporate potted trees or plants. You could even use fresh flowers. The presence of greenery not only adds color but also provides a refreshing contrast to the white backdrop. Consider using vintage decorative pots to enhance the visual appeal and depth,' adds Jennifer Davis.
Keren Richter, co-founder of White Arrow agrees, 'I like to bring in natural elements – flowers, trees, greenery, and branches, as well as additional textural elements such as ceramics, raw wood, wool, mohair, and faceted or handblown glass. My goal is that there is always reflectivity, dimensionality, and layered materials.'
3. Soften and layer the lighting
'I often use white as a neutral background - and we've used whites in many of our client's living rooms. To make a room with white walls feel "warm," it's important to have layered lighting – sconces, overhead pendants, and lamps with dimmable bulbs that offer a warm lighting temperature,' suggests Keren.
Living room lighting always works best when it's layered, but it's particularly important when warming up white walls. Have multiple different sources at different levels - floor lamps to light up cooler corners, table lamps to last a glow over white furniture, and wall sconces to create a glow around the edges of the room. And as Keren advises, always go dimmable where you can, and pick warm bulbs and shades that disperse light evenly rather than create harsh pools of light.
4. Add depth with characterful pieces
White is so often associated with minimalist style, but that doesn't mean it can work in more characterful spaces. In fact, bringing in pieces that reflect your personality is an easy way to warm up a white living room and balance those slightly stark qualities with decor that very much shows there's a person behind the design and the decor.
'Large-scale art, mirrors, window treatments, soft rugs, and a mix of artful and collected accessories help a home feel warm, well-appointed, and comfortable.' says Keren. Living room shelving can be ideal for bringing character into a white living room, they allow you to keep the decor to a section of the room, so it doesn't totally abolish that serene, minimalist feeling you want in an all-white space.
Furniture can be used to add character too. White living rooms can look flat if you fill them with clean lines and simple silhouettes. Add in pieces that are quirky or unexpected – antique living room furniture, for example, can work beautifully with the backdrop of a white scheme, so look out for sideboards or end tables that will give a room a more distinctive quality.
5. Add subtle accents of warmer shades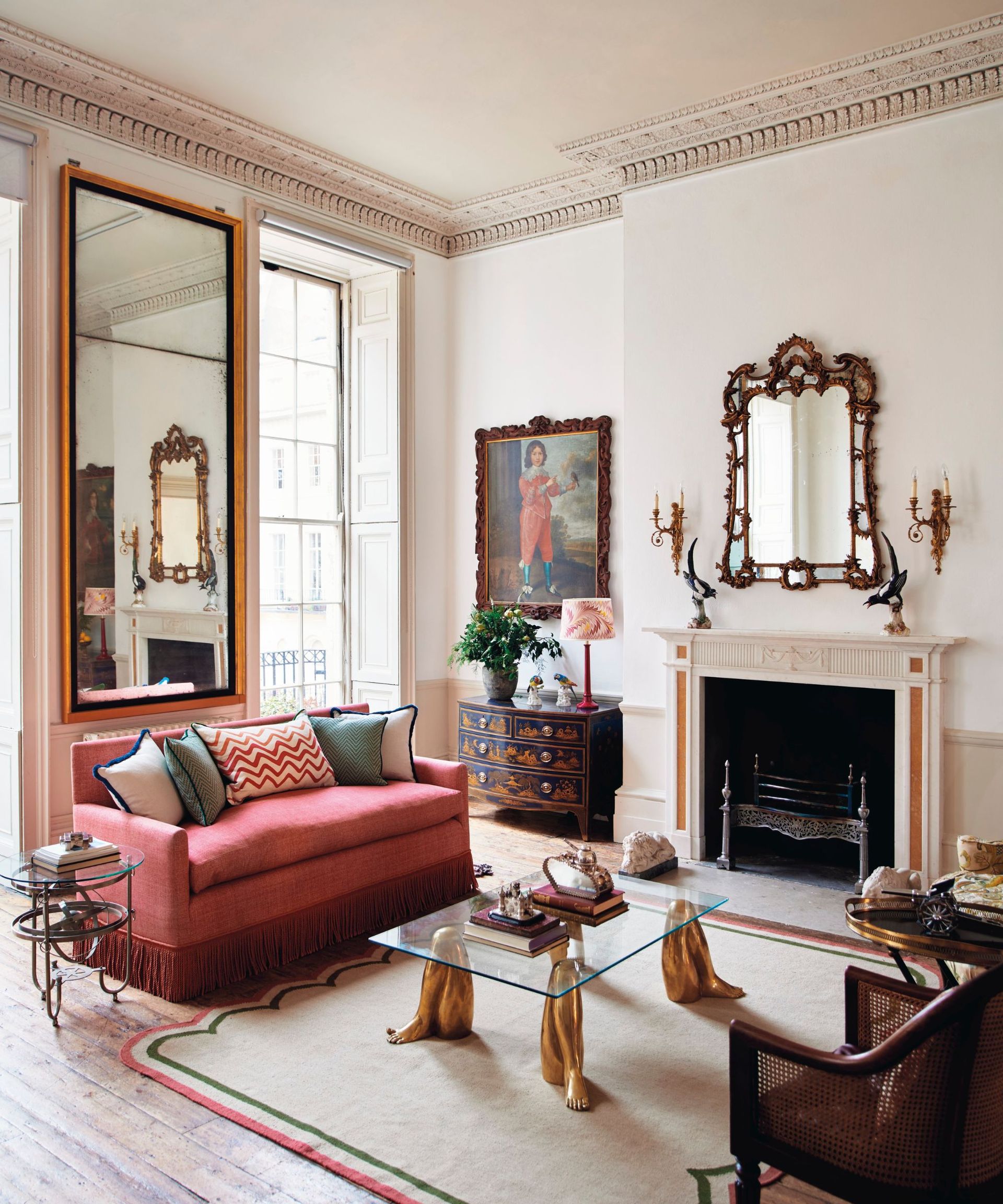 Bringing colors into a white living room can quickly help to create a warmer, cozier atmosphere. However, choose your room colors and the amount of them carefully. You want to add enough varying shades that the look feels tonal rather than contrasting.
For example, if you brought in one terracotta throw pillow, or chose a warm pink rug, despite sounding like that would warm up a white living room, all you would notice would be the contrast. Instead, bring in layers of tonal shades so beiges, creams, pale corals, and earthy tones so you get the warmth without such a stark contrast between cool and warm colors.
'Warming up a white living room is all about adding luxurious textures and bold pops of color within your decor choices. Consider bringing in warm earth tones like russet, goldenrod, and coral into the space through accent rugs, decorative pillows, throw blankets, and wall art. Colorful stacks of coffee table books, scented candles in tinted vessels, and vases of seasonal florals and foliage are also fun ways to add color to a white living room,' suggests designer Kathy Kuo.
Kathy Kuo is a celebrated interior designer and international guru within the home and lifestyle space. She has 20+ years of experience in the design industry.
---
White living rooms are always going to be up there in interior design trends, however with so many trends shifting towards cozier spaces, warmer palettes, and more characterful decor, how we approach a white color scheme needs to shift too. Add warmth to these cool spaces is an easy way to adapt them to suit changing trends, while still keeping that crisp, fresh look that we all love about white living rooms.
Sign up to the Homes & Gardens newsletter
Decor Ideas. Project Inspiration. Expert Advice. Delivered to your inbox.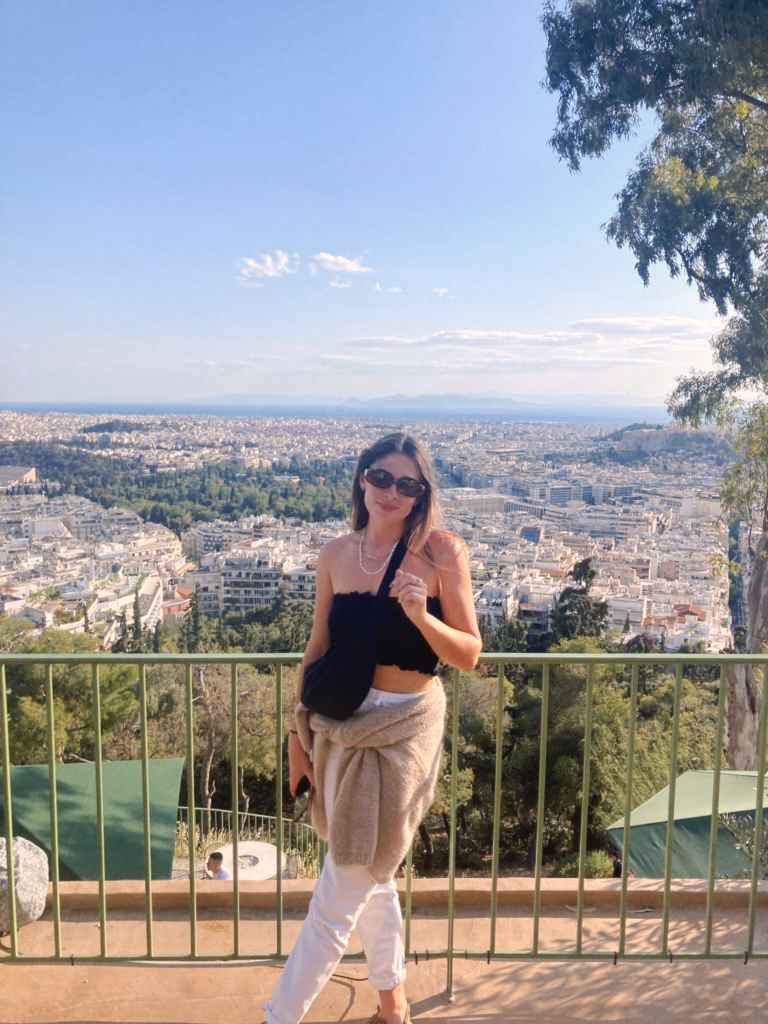 I am the Head of Interiors at Homes & Gardens. I started off in the world of journalism in fashion and luxury travel and then landed my first interiors role at Real Homes and have been in the world of interior design ever since. Prior to my role at H&G I was the digital editor at Livingetc, from which I took a sabbatical to travel in my self-converted van (not as glamorous as decorating a home, but very satisfying). A year later, and with lots of technical DIY lessons learnt I am back to writing and editing, sometimes even from the comfort of my home on wheels.