Warm colors vs cool – designers decide which are best for your space
Do you gravitate towards warm or cool colors? We ask the experts which are best to decorate with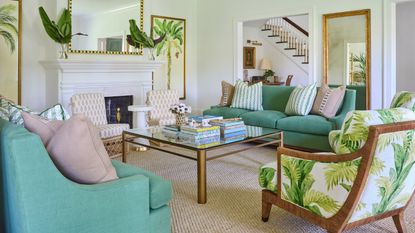 (Image credit: Caitlyn Kah Interiors/Carmel Brantley)
More often than not, we subconsciously err towards either a warm color palette or a cool one and this will trickle down into what we wear as well. It's a big question when it comes to designing a new space, and the warm vs cool colors can create quite a debate!
'Color is a powerful tool that can be used to create a variety of moods and atmospheres in your home. By understanding the different color tones and how they work with the lighting in your space, you can create a truly inviting and stylish home,' advises Anna Hill, color consultant, at Fenwick & Tilbrook.
With both warm and cool colors having so much influence over a space, it pays to really consider which you prefer, and it can depend on whether you have a north-facing room or a south-facing room. You can cool a 'hot' room with a particular shade, likewise, you can warm up a 'cool' room with a rich, bright shade.
Warm vs cool colors – everything you need to know
A good place to start is by having a look at a color wheel. Designed to show the relationship between colors, it's an invaluable tool when you want to see how warm and cool shades work and how they make a room feel depending on their intensity. Warm colors tend to have an energetic element, whereas cooler shades can be more relaxing.
What are warm colors?
Beautiful terracottas, vibrant reds, pastel pinks, and cozy corals are all warm colors that will make a space feel bright, cheery, and cocooning when needed. Ideal for a north-facing room as they'll give it a sunny boost in an instant.
'The living room is often the room in the house where you want to retreat to, so making it cozy and atmospheric is often desired. Color drenching has a unique ability to maximize the warmth in a space, it will also act as a beautiful canvas for drawing the eye to other elements in the room such as the color and texture of a rug or furniture.' says Helen Shaw, director of international marketing, Benjamin Moore.
'Opting for a deep, radiant orange with rich undertones of brown and red will instantly add warmth. By painting the walls, trim, and ceiling the entire room will be enveloped in this jewel-toned hue providing a strong anchoring point to bring in different elements and maximise the room's cocoon-like feel.' she adds.
Helen Shaw is part of Benjamin Moore's UK division. Color expert and international marketing director, Helen and her husband Craig are founders of Shaw Paints, acquired by Benjamin Moore in 2020.
What are cool colors?
On the opposite end of the scale sit cool colors. Think blues like cyan and indigo, greens like emerald and jade and eggplant.
'When using cool tones, it's important to balance some warmer elements, like wood, brass, or linen. Too cool, and a design can edge into cold or clinical. Strike the perfect balance, and cool tones help create a feeling of calm and relaxation,' advises Emily Flaxman, principal designer at Flax Interiors.
Emily Flaxman, Principal Designer of Flax Interiors, seamlessly blends her passion for interior design with her expertise in psychology. With a degree in psychology from Yale and an MBA from NYU, Emily has a unique understanding of how people interact with their environments and how she can remove what she calls "design friction." Emily also combines her eye for design with meeting her clients in moments of transition. She leverages these insights to create spaces that are not only beautiful but also feel supportive, inviting, and functional.
What spaces do warm and cool colors work best in?
'Cool undertones in a North-facing room can appear sad and dreary but will work beautifully in a warm southern aspect. Warm undertones in a south-facing room can work but be careful that the color is not too saturated otherwise, you will feel overheated and anxious.' suggests Simon Temprell, interior design lead at Neptune.
As Simon mentions above, firstly check where the sun comes in, or doesn't, before you make your choices. Then, consider how you want the energy in space to feel.
'Dining rooms, living rooms, sunrooms, foyers, and offices are great spots to use a warm palette,' adds Jillian Hayward Schaible, principal of Susan Hayward Interiors. 'Bedrooms, bathrooms, kitchens, family rooms, and living rooms are great for cool colors. A relaxing, serene, and clean color palette is the perfect choice for any of these rooms. It can help create an energizing and welcoming feel to the space.'
Can you have both warm and cool colors in one space?
You can of course use both successfully if you want to and whichever you choose can be used as an accent – a terracotta pillow on a green couch, or a natural coir carpet that will add both warmth and texture, Palm Beach-based interior designer, Caitlin Kah explains:
'When done right, using warm and cool colors in your decorating scheme can actually make a home feel more balanced and fresh than just sticking with one or the other. I generally like to have one set of colors that hold down the room, and then introduce the other set by way of accessories, like cushions or objects, or a really strong accent piece, like a chaise lounge or a piece of artwork.'
'As a rule of thumb, I like to mix warm and cool colors that have the same level of intensity or vibrancy as opposed to mixing a warm and moody brown, like cognac, with a bold, bright primary color.'
How do I decorate with warm and cool colors?
Balance is key when you're decorating with both warm and cool colors. For example, you can take a cool minimalist space like this minimalist living room and visually warm it up with tan leather snuggler armchairs and artwork that ties in similar colors. Furniture also plays a part, color doesn't need to just come from paint.
We asked Tom Ruth, director of TR Studio for his expert advice on how to make it work:
'The trick is knowing how to mix warm and cool colors and tones together but it's not hard – it's all about balance.
Often the natural light in your interior will dictate if the space itself leans toward one or the other – does the space have a cool or warm undertone? Once you know this, you can elevate the scheme, warming it up or cooling it down with contrasting hues. Adding layers of contrast and blending warm and cool tones together is part of what makes a room feel curated and considered. Even with a neutral scheme paint, wood finishes, soft furnishings, hardware, and decorative accessories will either have a cool or warm undertone.
Most importantly your choices must work for you, regardless of trends. As a studio, we advocate timeless design that exudes elegance and everyday joy.'
Tom Rutt has worked in the offices of Norman Foster and Michaelis Boyd before founding TR Studios in 2015.
Where do neutrals sit on the warm/cool scale?
Decorating with neutrals can be either, depending on whether they are made up of cool or warm tones themselves. Take off-white as an example, it's a neutral but on the cooler side due to nearly being white. It also depends on what other colors you combine them with.
'For us, warm is always the winner. Our homes should feel like a sanctuary and welcome us in. This is always achieved most successfully with the warm hug of a stone-based neutral, a trusty taupe, and a brown undertone. If you do err on the side of blues though, a deep inky tone paired with the warmth of a stone colour can work wonders. If you do choose to mix the warm and cooler tones they must always be very different in depth of color.' advises Cathy Dean, founder and CEO of Studio Dean.
Sign up to the Homes & Gardens newsletter
Decor Ideas. Project Inspiration. Expert Advice. Delivered to your inbox.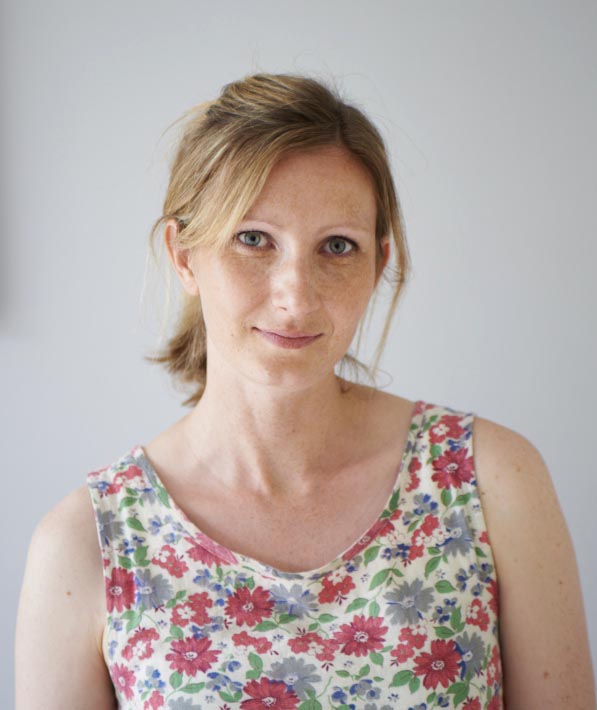 Sophie has been an interior stylist and journalist for over 20 years and has worked for many of the main interior magazines during that time, both in-house and as a freelancer. On the side, as well as being the News Editor for indie magazine, 91, she trained to be a florist in 2019 and launched The Prettiest Posy where she curates beautiful flowers for modern weddings and events. For H&G, she writes features about interior design – and is known for having an eye for a beautiful room.