How to warm up white walls – 7 simple tips to make this cool neutral cozier
Oh so classic, white walls are a go-to for many, but they do risk looking cold, here we ask designers for their tips on warming up this ever-loved shade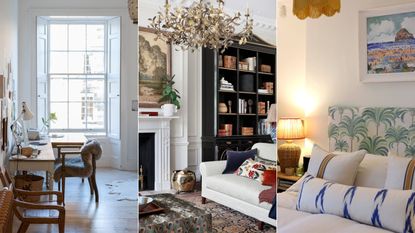 (Image credit: Farrow & Ball/Future/Lick)
White walls are a perennial favorite, with their ability to make rooms feel brighter and more spacious. They're also extremely versatile and allow for décor to be changed easily. In a sense, white walls can provide a blank canvas for us to work with, whilst still creating an airy and light-filled feel to a room.
Decorating with white walls can give an elegant and sophisticated look to any room, and the color is always a favorite when you look at interior design trends. Done correctly, white walls will enhance the sense of space in a room, but care does need to be taken when using this ever-popular shade.
Without the right tones and accessories to match in your wider living space, white walls can look bland and stark. To avoid creating a room that feels cold and impersonal, you need to think about ways to warm up the white walls to create a sophisticated and light-reflecting space.
How to warm up white walls
There are a multitude of ways to warm up existing white walls, and plenty of paint ideas for warmer white shades out on the market as well. Every white has an underlying tone that's either slightly warm or cool, meaning your walls can either have a little softness or be brighter and crisp. So, this can make a big difference to the way you decorate a room and the tones you use alongside your white walls. It's also important to keep white walls clean – they're not the most forgiving color for marks and blemishes.
With so much to think about we asked some of our favorite designers for their take on warming up white walls.
1. Wall art
"No interior is complete without art," explains Ksenya Malina, founder of Time & Place Interiors. "This final layer is critical for turning any space, particularly one with blank white walls, into a home that shows character. There's no question that the right original painting, drawing, or print will make a blank white wall come together beautifully."
"However, homeowners looking to round out their fine art collection would do well to use artisan crafts and other media as complements to more conventional wall decor. From hanging ceramics and wall sculptures to vintage works on paper, or even framed children's art, there are plenty of creative wall decor opportunities that can add flare to your white walls." she adds.
"Art is a white wall's best friend," agrees Artem Kropovinsky, founder of Arsight. "Select pieces that boast warm colors or earthy tones. This not only warms up the space but also adds personality."
Ksenya Malina is the founder of New York-based design studio Time & Place Interiors, focused on combining vintage + modern décor. Ksenya crafts spaces for homeowners who seek to translate their personality into a uniquely special place.
2. Furnishings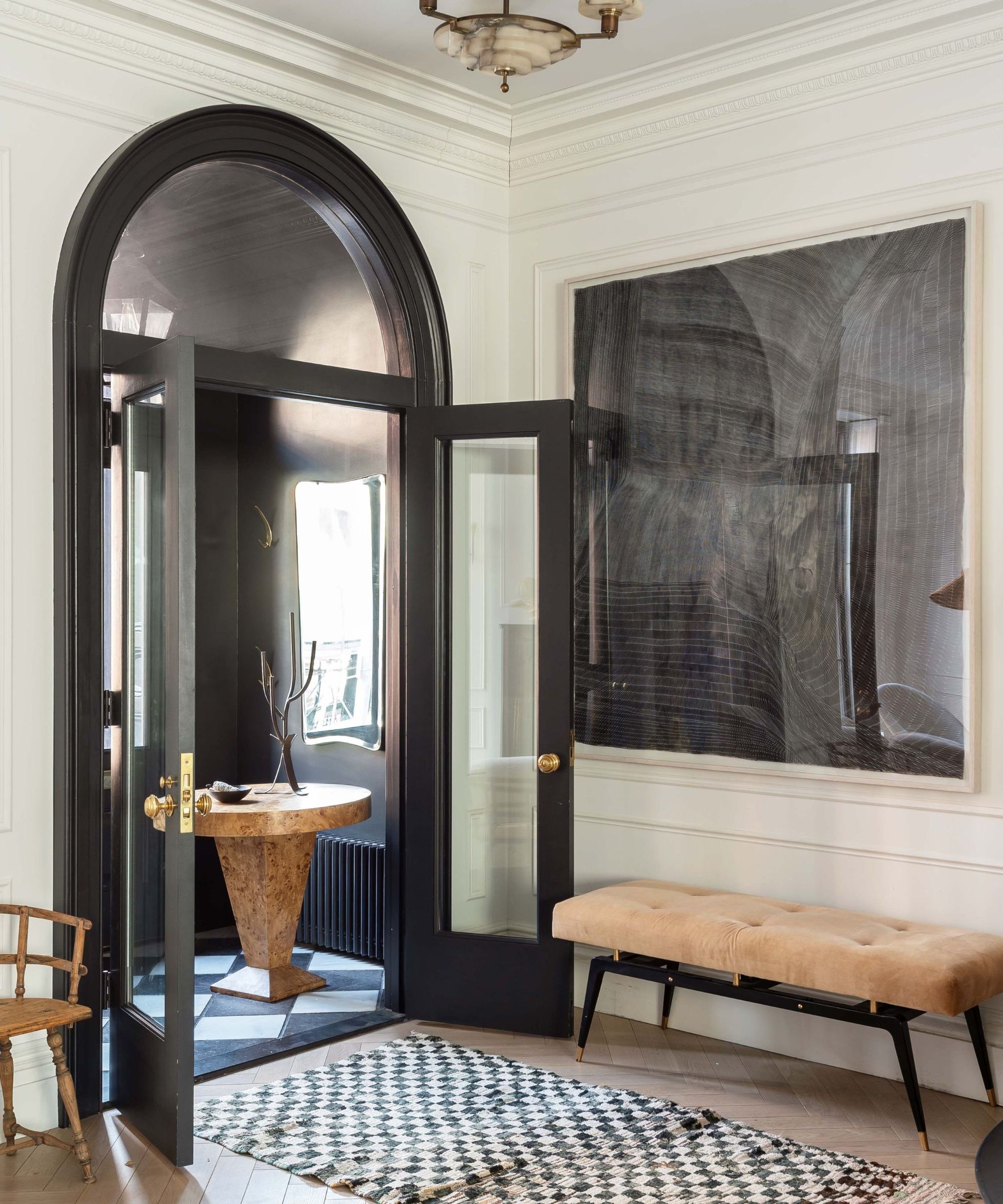 "Don't shy away from soft furnishings," says Artem. "Think cushion covers, throws, and curtains in warm tones or with playful patterns. They're easy to swap out as tastes change."
Building on from this Matilda Martin, trend specialist at Lick explains that "The layering of materials and textures is also an easy way to add warmth and coziness to rooms with white walls. The goal is to create an inviting space that you can feel physically comfortable in. Opt for soft textures like bouclé and velvet in your upholstery and soft furnishings, thick pile rugs that are soft underfoot, and enough throws and accent pillows to wrap yourself around."
Designer Kathy Kuo, founder of Kathy Kuo Home recommends using furnishings and wall art to bring a room together. "My favorite way to warm up white walls is by coordinating a room full of warm and inviting furnishings with eye-catching wall art. If you're worried about white walls making your space feel stark or cold, take extra care to bring rich textures and a healthy dose of cozy earth tones, think russet, goldenrod, and umber, into the room with your furniture and rugs. Once you've placed your furniture, continue to warm up the space with wall art that coordinates with your color scheme (don't be afraid to mix and match styles and sizes here). Soon enough, the white will feel much more neutral and far less cool."
Kathy Kuo is the CEO of Kathy Kuo Home, a recognized TV personality, and a celebrated interior designer. Published in the press as an international guru within the home and lifestyle space, Kathy has an unmatched eye for curating, sourcing and designing luxury furniture and homewares. Today, she continues to develop one of the fastest growing online platforms in the home and design industry. Kathy has 20+ years of experience in the home industry and now serves as a speaker and activist for female entrepreneurs. It is her mission to support women to intentionally grow and scale value-focused teams.
3. Texture
"Adding texture to a white wall immediately offers impact and warmth," says Cherie Lee, founder of Cherie Lee Interiors. "Texture can be added in a number of different ways, from simple limewash paint effects, to polished plasters finishes or even when adding applied paneling, molding or beading, the latter being a particularly nice way to add interest to a white wall."
"Applied molding on a pale wall works particularly well in bright southerly facing rooms where light plays against the molding detail to create shadows bringing further depth and dimension to the scheme. This is particularly true of period homes, where architectural features such as ceiling moldings, detailed architraves or even fireplace surrounds are enhanced against a white wall backdrop. Bringing natural materials into a scheme, especially warm timbers, leathers, and textured fabrics like raw linens further helps to add warmth to a white-walled space."
Matilda adds "If you're working with a flat white wall surface, try mimicking traditional architectural features such as wall paneling, picture rails, or dado rails. By adding a 3D element to your white wall, you add depth and visual interest to an otherwise flat surface."
4. Natural and wooden elements
Matilda Martin explains "One of the best ways to inject warmth and character into a space with white walls is by adding wooden elements throughout your decor. Bleached oak wood flooring will brighten up your room with its delicate, light tones, perfect for achieving a Scandi look. Whilst a chestnut wood console or a rich nutmeg dining table will instantly ground and warm up your space."
"If you want to decorate with neutrals in your space, think about pairing your white walls with earthy and grounding beiges, taupes or barely-there pinks in your furnishings and accessories. You can balance out your white walls and bring in warmth through richer wood tones, textured stones with organic markings like marble, and brass finishes."
Artem Kropovinsky also suggests incorporating natural elements. "A wooden shelf, a rattan chair, or even a few well-placed terracotta pots can instantly warm up a white-dominated room."
Interior designer Bethany Adams adds "White walls needn't feel cold. There are many ways to warm them by considering the colors and materials used around them. Try a warm, honey-hued wood floor instead of something dark, like ebony."
5. Lighting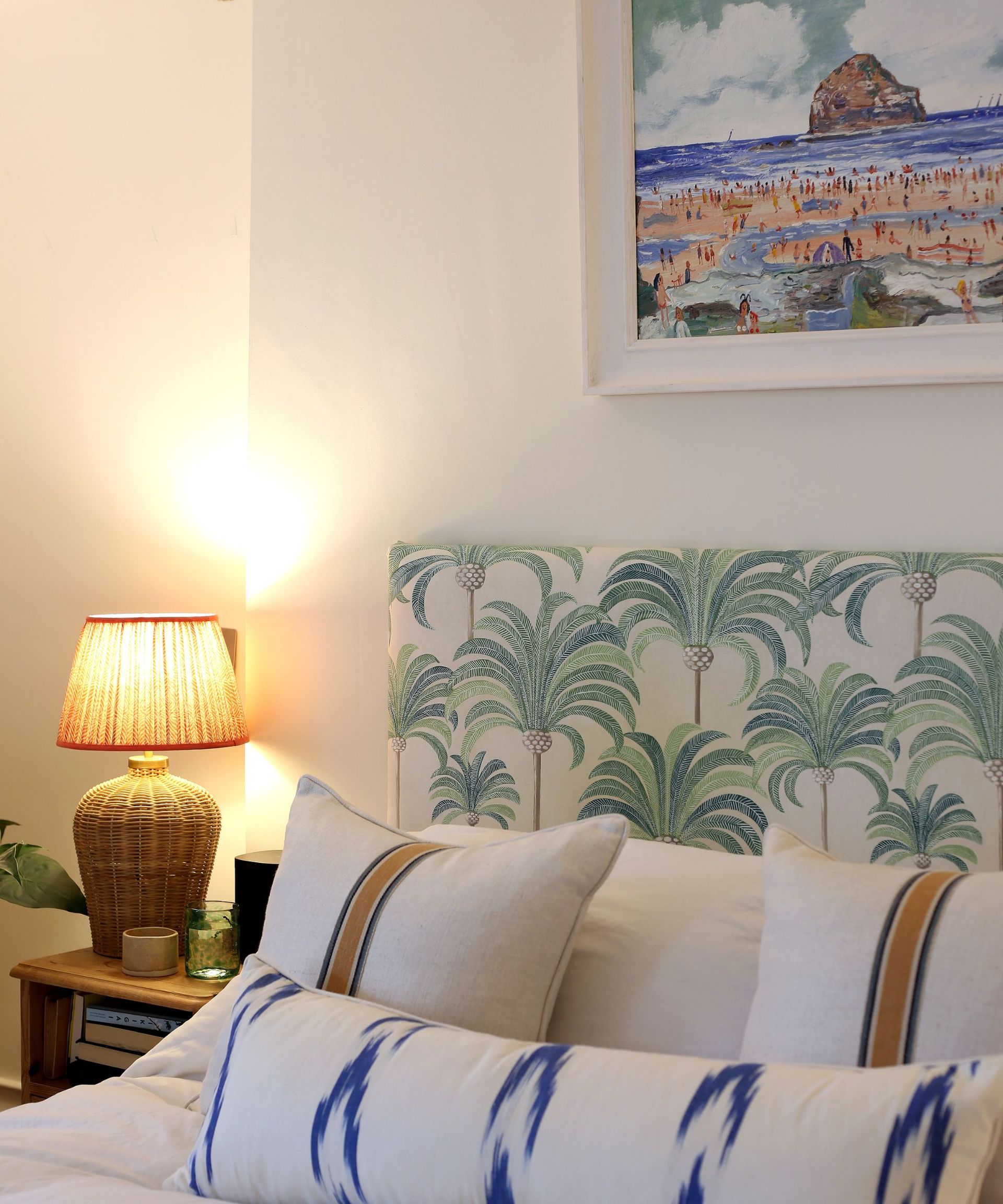 "Play with lighting, both natural and artificial. A soft, golden-hued lamp or pendant can cast a warm glow, transforming a stark white space into something cozier." explains Artem.
Natural light is, of course, the warmest of all. So, letting as much sunlight into a room as possible will prevent white walls from looking clinical. Try to stick to artificial lighting that is as warm as sunlight by choosing a light within the 2700-3000K color temperature range.
6. Touches of colors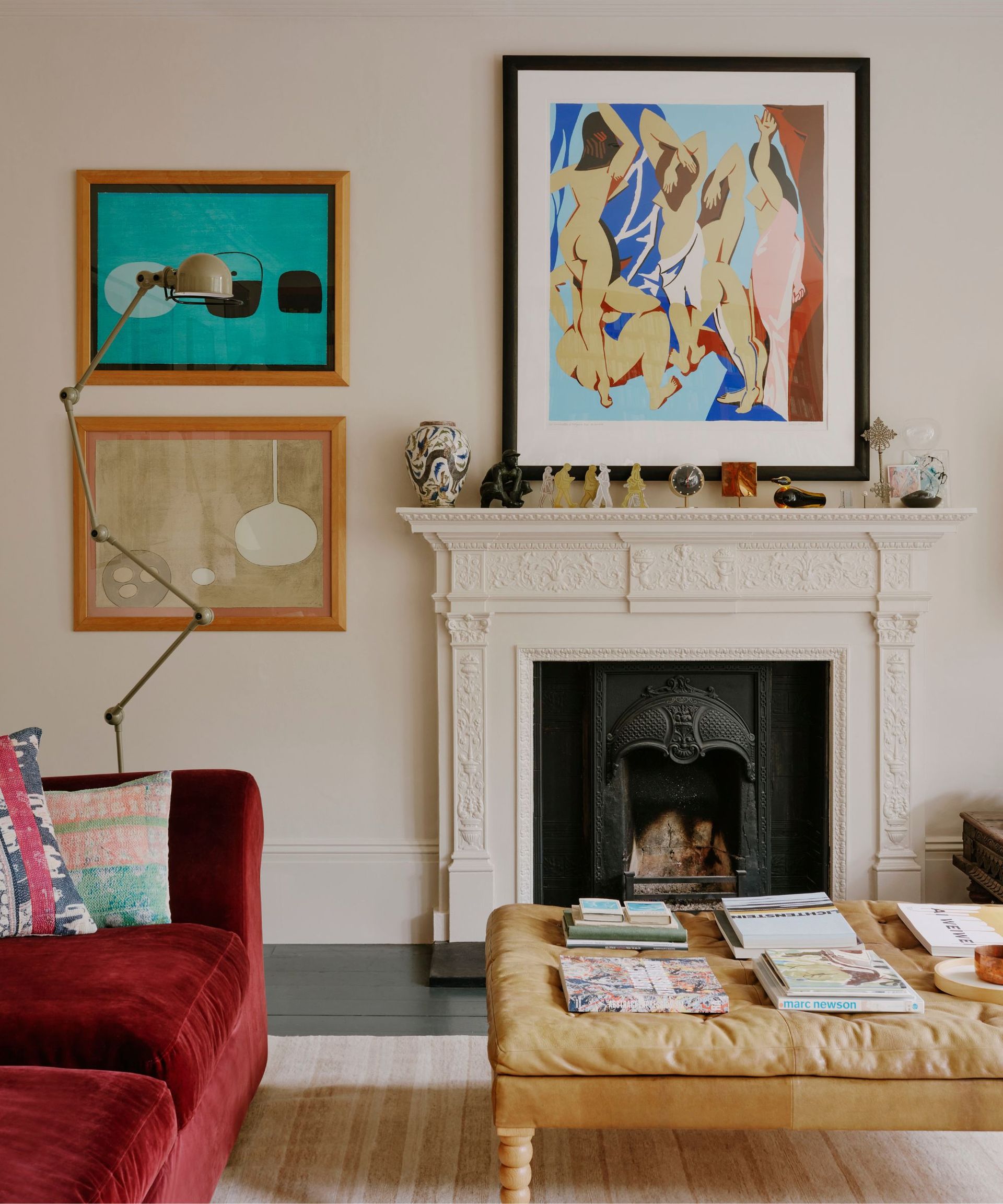 When it comes to white walls adding in touches of color can make a huge difference to the feel of the room. "A contrasting trim in a greige color helps to mitigate the potential harshness of white walls," explains Bethany Adams. "Also, consider the 5th wall. The palest pink ceiling can soften a space, without it feeling too precious."
By its very nature, white goes with pretty much anything and everything so you can be as bold as you like with the color touches. Just be aware that you don't want to overpower the rest of the room – if you're going to go for a bold color, don't overdo it.
7. Warmer whites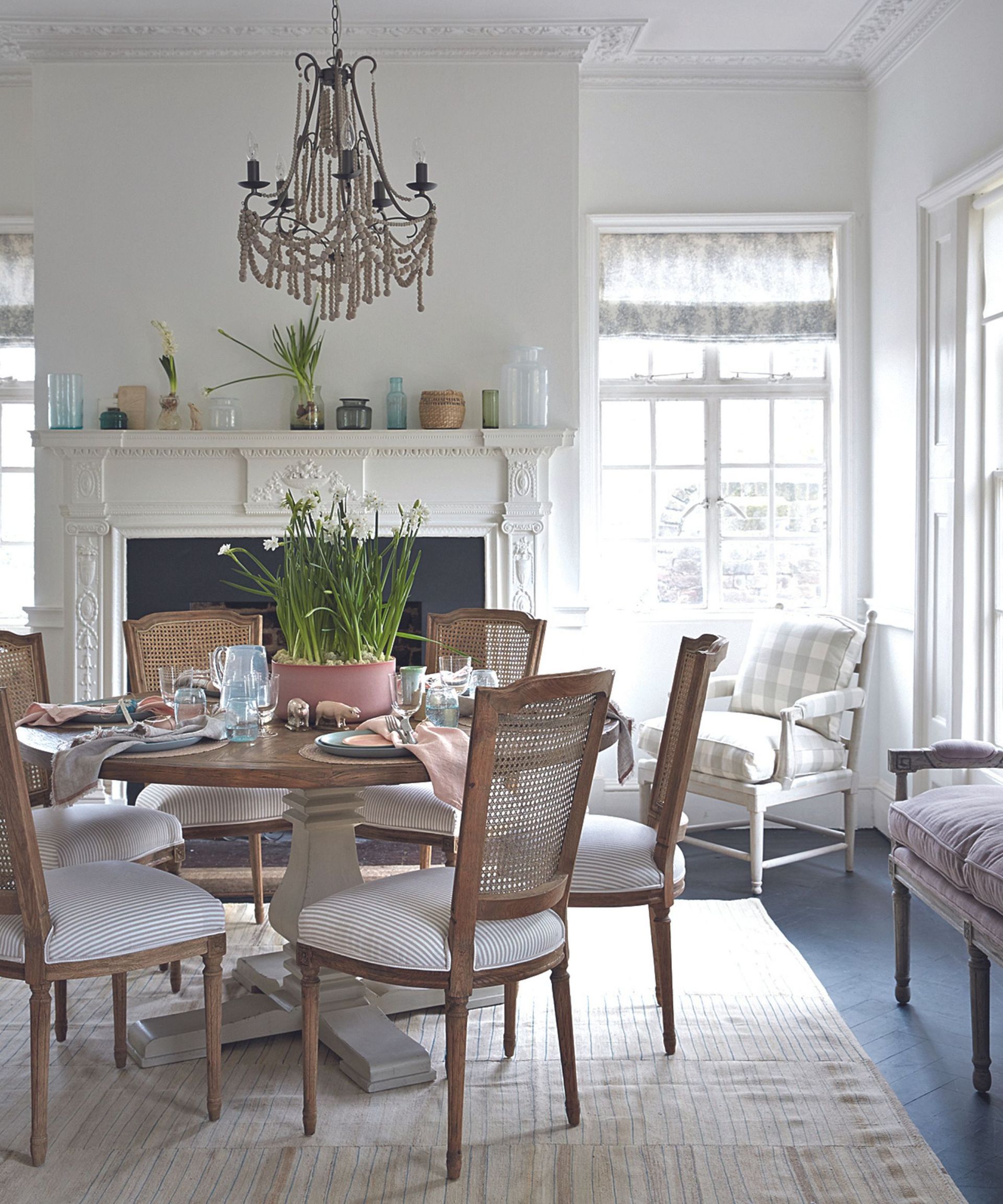 "If you err on paler, more neutral palettes, but you'd like an alternative to white, always opt for colors with a warmer undertone in dark spaces, i.e. red or yellow based," explains Patrick O'Donnell, International Brand Ambassador for Farrow & Ball. "Walls smothered in a gentle earthy pink like Templeton Pink will give you a delicious and delicate warmth. Opt for a soft white on your woodwork such as Pointing or Dimity which will both flatter the wall color."
"If you'd prefer a white tone, rather than a brilliant white, plump for a more nuanced warm white like Joa's White or the earthier Stirabout, with their mellow red notes. Mid-toned neutrals like Oxford Stone and Stony Ground are beautifully sophisticated shades to add a touch of warmth, without straying from the neutrals category!"
Celeste Robbins, founder of Robbins Architecture sums up the ideal approach to warming up white walls. "White walls start with a beautiful tone. I lean towards warm white to start. For me, it's the perfect backdrop to begin a composition of art, furniture, and your favorite object."
FAQs
How can I stop a white room from looking cold?
There are so many ideas when it comes to decorating with white and white is always a popular choice. But people worry about it looking too cold and stark. So, if you're choosing a white tone for your room look for off-white tones to give a softer and gentler finish. Colors such as ivory, vanilla, and eggshell white are your friends, and look for a color that's matt in finish.
What floor color goes best with white walls?
Much of this depends on what room you've decorated with white walls. Living room floors can look elegant and cozy with hardwood flooring, which is also long-lasting and can be stripped back, varnished, or painted to easily change the tone of a room. Kitchen floors need to be hardwearing and easy to clean, so look at materials such as durable laminate, natural stone tiles, polished concrete, or matte porcelain.
Sign up to the Homes & Gardens newsletter
Decor Ideas. Project Inspiration. Expert Advice. Delivered to your inbox.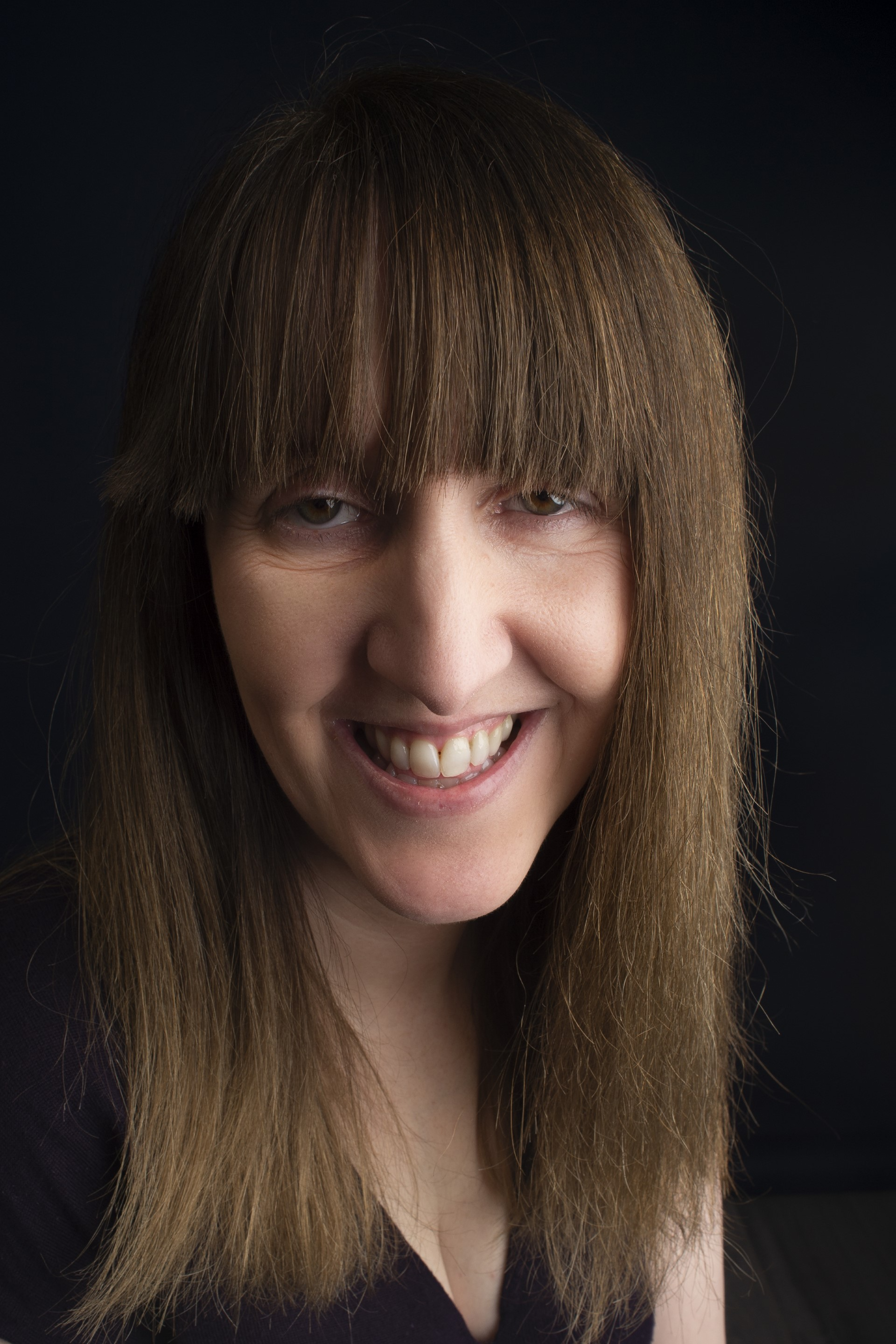 Jo Plumridge is a freelance writer and photographer with over 20 years of experience writing for a variety of magazines, websites and books. She writes, perhaps unsurprisingly, about photography, but also on all things interior design and sleep-related, alongside reviews of home and tech products. Jo loves exploring the latest design trends, although she's yet to find a carpet that doesn't show up the cat hair from the cats she and her husband foster.