6 dated kitchen features that put home buyers off – and how to update them
Avoid these dated kitchen features if you are selling your home. Real estate professionals name the kitchen features you should swap out before putting your home up for sale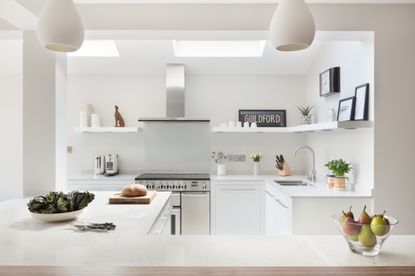 (Image credit: Harvey Jones)
Everyone who's ever sold a home knows that the kitchen is traditionally the most important room to buyers – and that some dated kitchen features can put home buyers off, or result in a much lower offer.
Kitchens are still seen by most of us as the heart of the home, and the impression your kitchen makes on a potential buyer can make or break a sale.
It's not just about impressions, either. Remodeling a kitchen is expensive, and most buyers want to move into a home where they won't need to pour a lot of resources into lengthy renovations straight away. We've asked real estate experts to list the kitchen features that make this crucial room look dated and reduce your chances of a successful sale.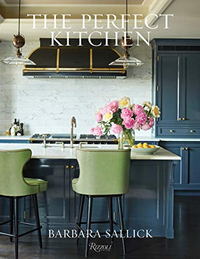 The Perfect Kitchen, Barbara Sallick | From $21.87/£30.45 at Amazon
Learn more about the fundamentals of kitchen design in this bestselling book. Find practical advice as well as hundreds of images to inspire your own remodel
1. Old-fashioned kitchen cabinets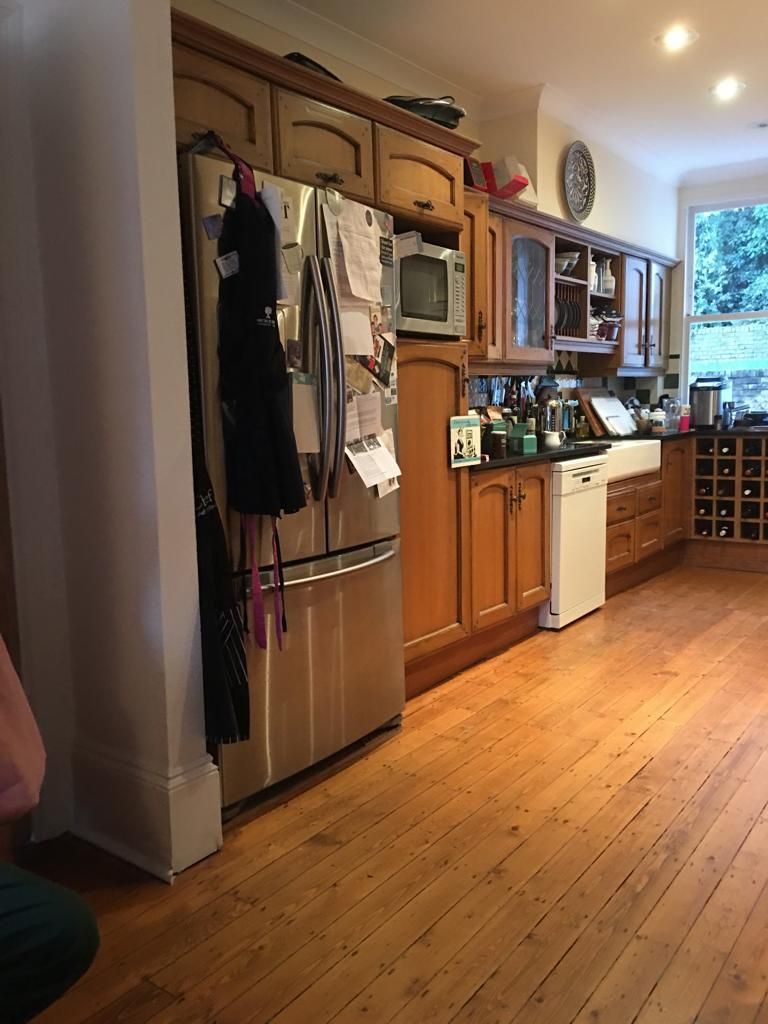 Whether your kitchen cabinets are truly old or just have that old-fashioned look, buyers will notice.
Victoria Shockley, Senior Maintenance Coordinator for Utopia Management, one of California's top property management companies, warns sellers against 'classic-styled white or wood-colored cabinets. While these are beautiful, they can feel outdated if they are in an older style or finish. Consider replacing them with a modern color like dark green, blue, or black, or add some character with a metallic finish.'
Shaun Martin, the owner of Denver-based The Home Buying Company, seconds this view, explaining that 'natural wood cabinets are often seen as old-fashioned and can make a room seem dark and uninviting. Consider replacing your cabinets with modern or contemporary designs (below) to give the room a fresh and updated feel.'
It's worth exploring kitchen cabinet ideas to get a sense of what's current before replacing yours – you can see the difference in the kitchen makeover before (above) and after (below).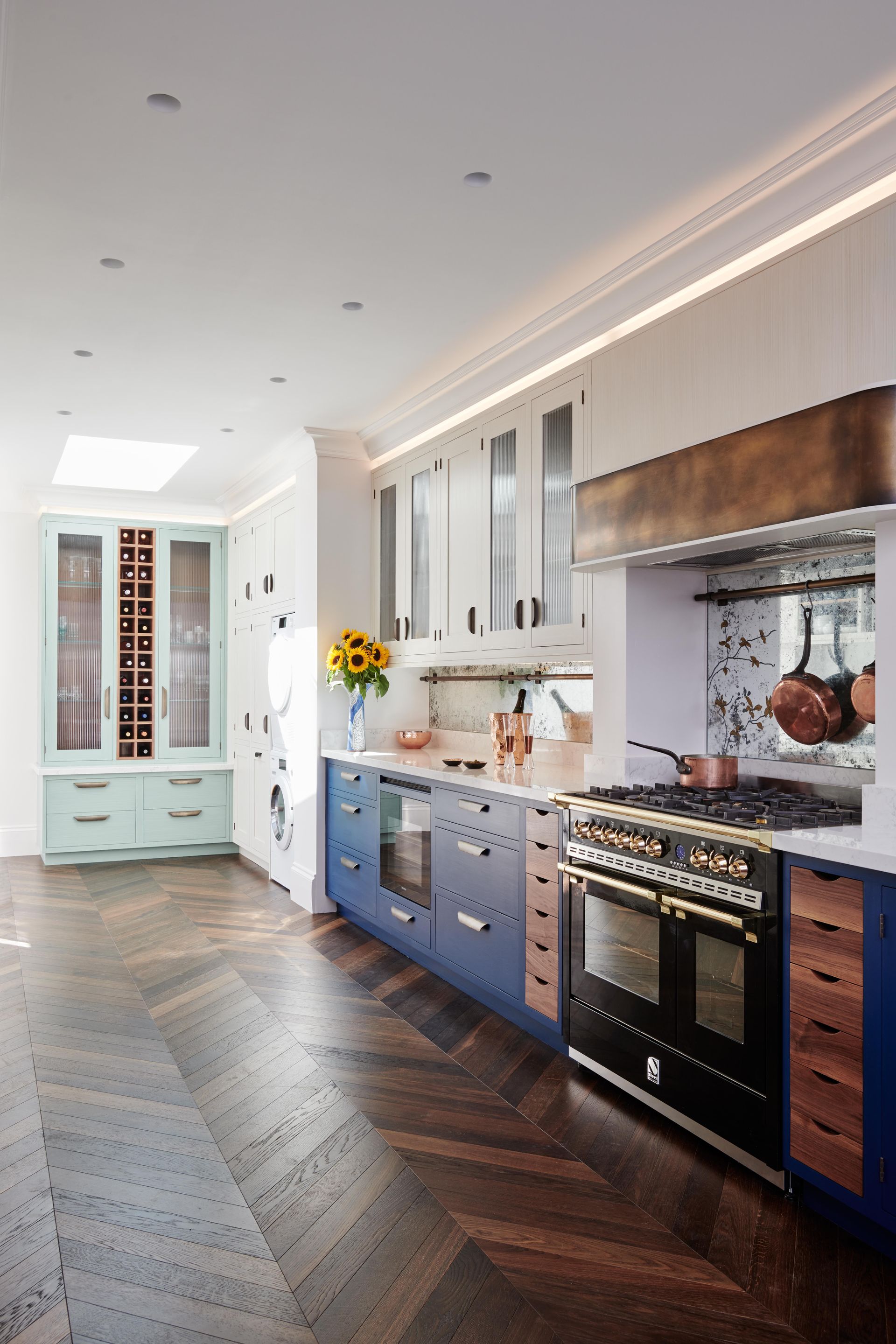 2. Poor-quality or damaged countertops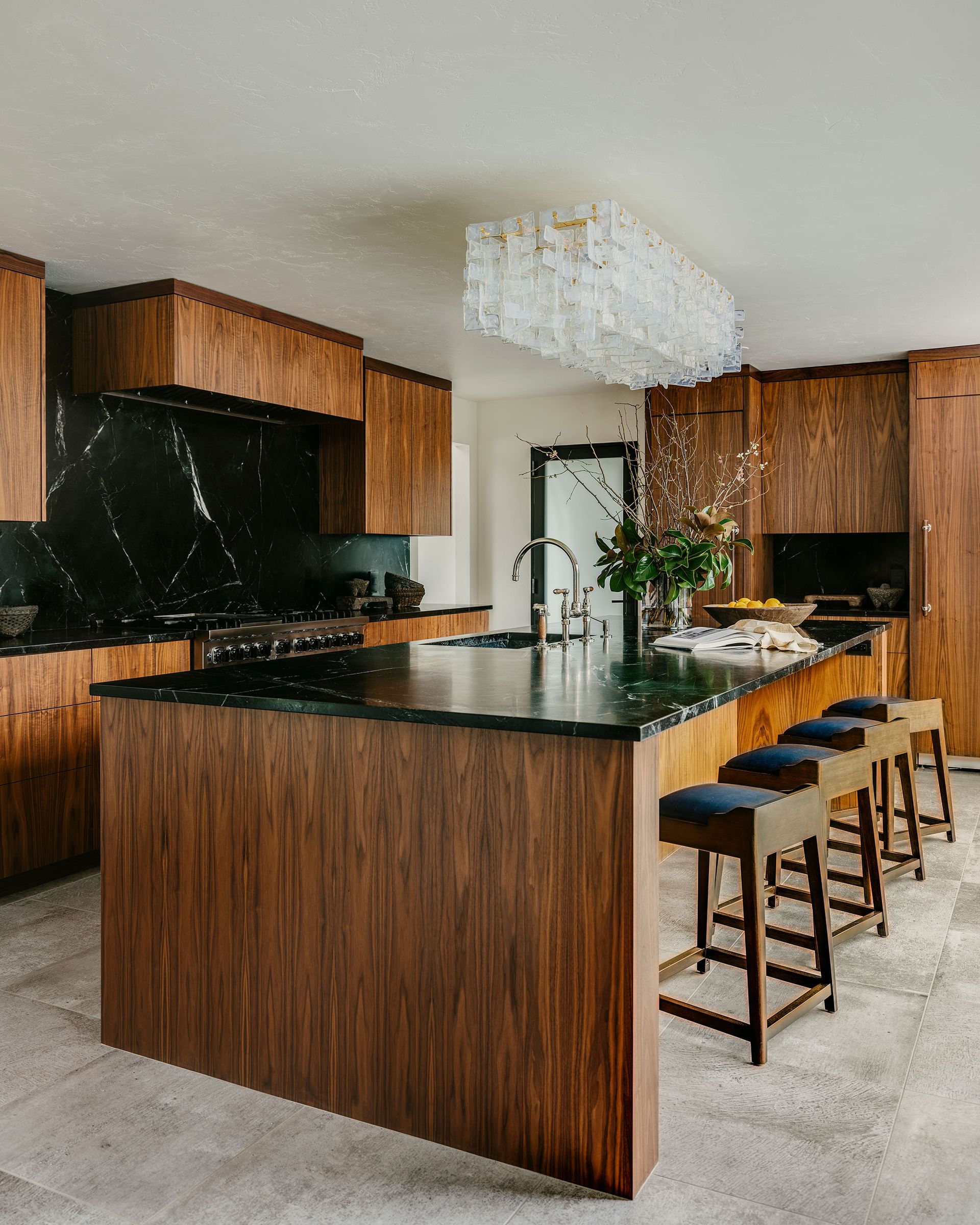 No one likes a cracked or chipped or discolored countertop in a home they're considering buying, so replace any countertops that have visibly aged. However, resist the temptation to replace your old countertop with a cheap version because you are selling your home.
Daniel Brewer, a licensed realtor at Sebastien | Daniel Alliance, especially warns against laminate countertops: 'these are some of the cheapest countertops on the market. Even if a home is well priced, buyers will recognize the cost of replacing countertops to be a few thousand dollars.'
This doesn't mean you have to go straight for kitchen countertop ideas in marble, but a nice quartz countertop, for example, will be appreciated by buyers.
3. Outdated appliances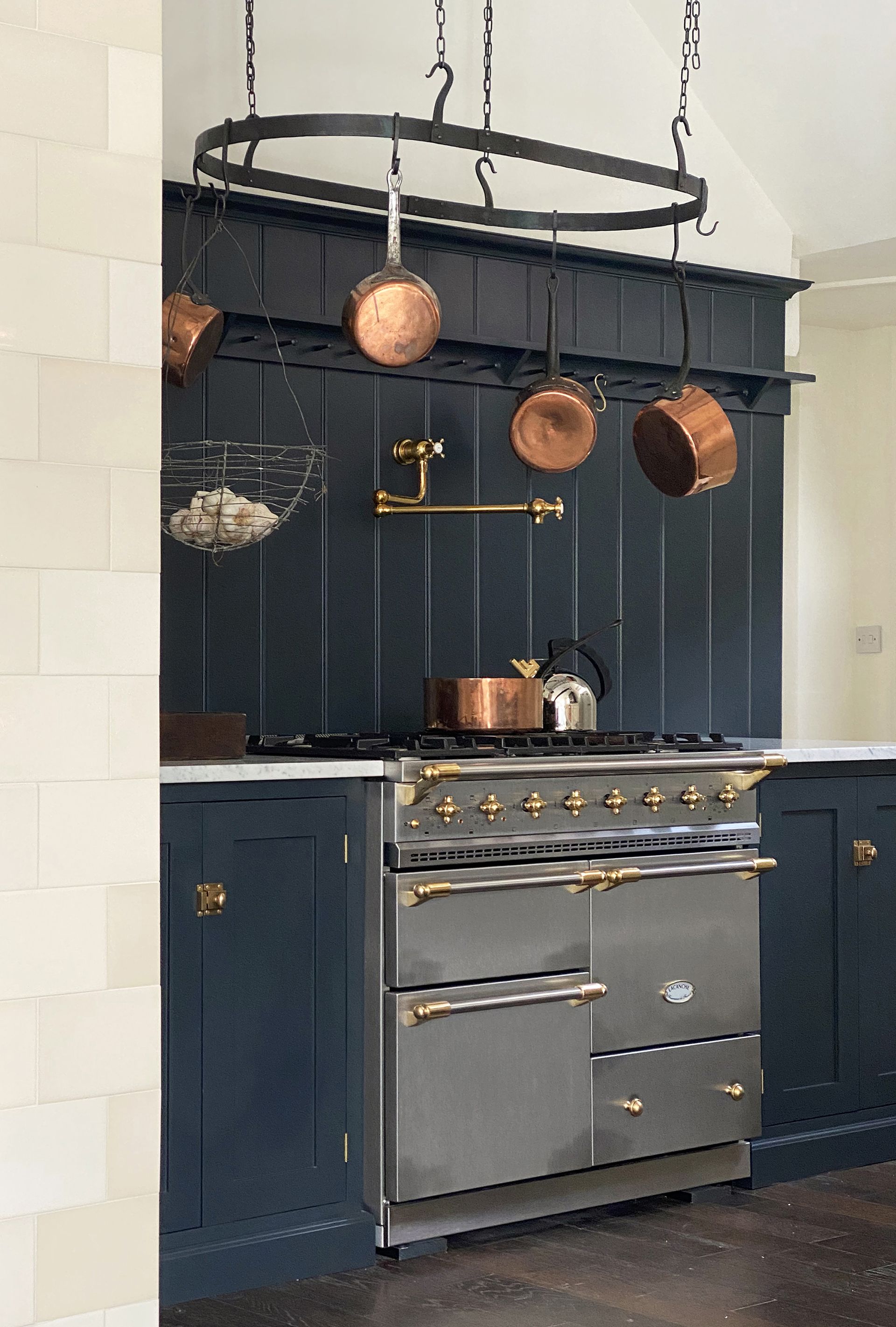 Outdated appliances cost a fortune to replace, so buyers tend to steer clear of kitchens where every single appliance is over a decade old. Shaun Martin, the owner of Denver-based The Home Buying Company confirms that 'outdated appliances are an instant turn-off for potential home buyers. They take up a lot of space and can really date the look of your kitchen, making it seem drab or outdated. If you want to increase the appeal of your kitchen, investing in modern appliances with sleek lines and smart features is essential.'
Cam Dowski, of WeBuyHousesChicago.Co, also explains that the popularity of cooking shows has shifted buyers' expectations when they look at kitchens: 'these days, more viewers of cooking-related television shows are noticing the elegant kitchen fixtures and equipment that are becoming increasingly popular, especially among young purchasers. Consider replacing or servicing your appliances if they are antiquated or damaged.'
'If they're not energy efficient or don't match the rest of your kitchen's style, replace them with ones that are more up-to-date and with higher star ratings and finishes,' adds Victoria Shockley of Utopia Management.
Our top tip is: a buyer may overlook one appliance that needs replacing, but if they're all dated, it is best to replace them before putting up your home for sale.
4. Popcorn ceilings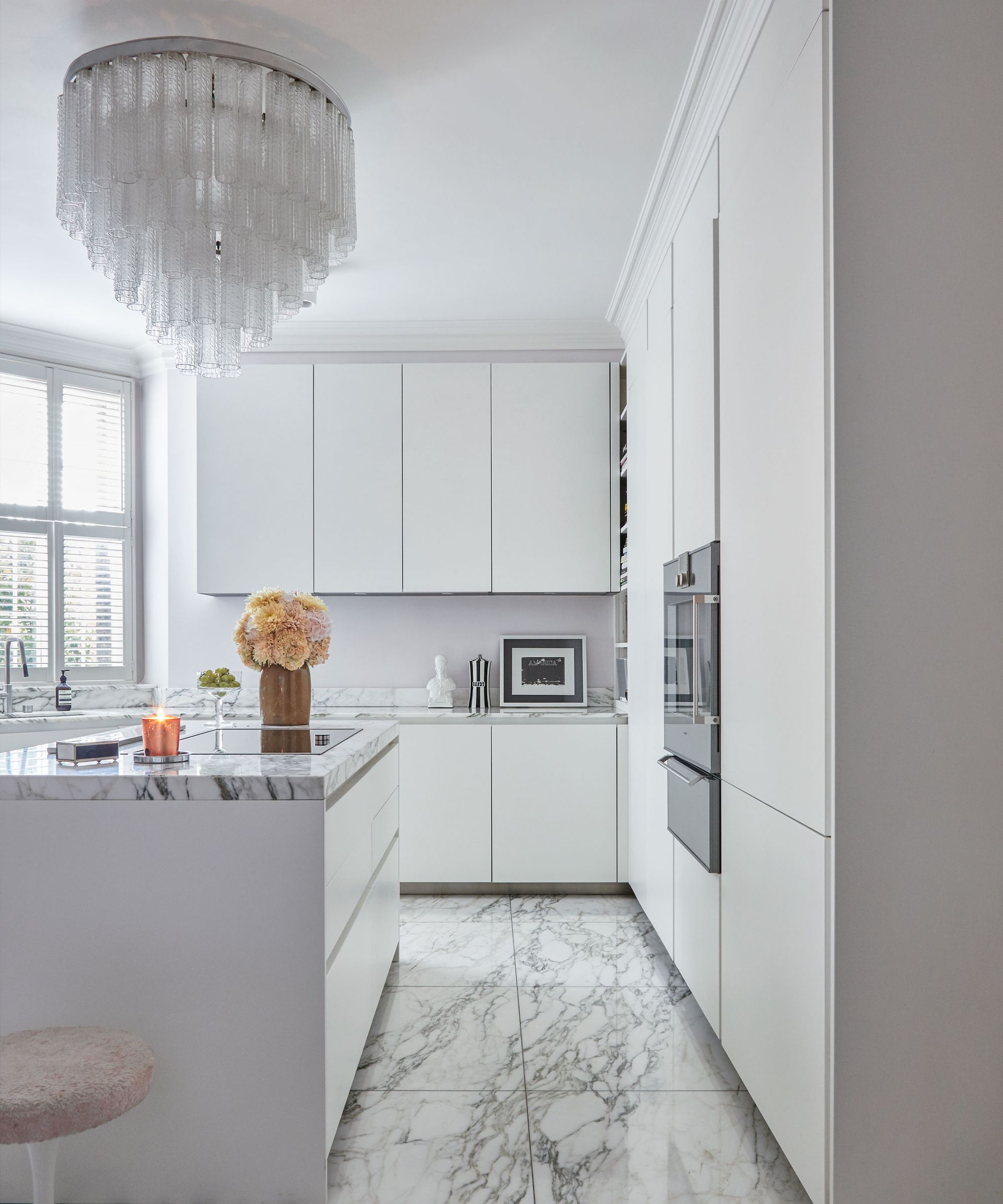 Remember when popcorn ceilings were all the rage? Nowadays, they inevitably age a kitchen, even if it's otherwise well-equipped. Shaun Martin says that 'popcorn ceilings are one of the most common dated kitchen features found in older homes, as well as being a major eyesore.'
The problem with a popcorn ceiling is twofold: 'not only does it make the room look old and drab, but it can also be difficult to clean and prone to collecting dust. If you want potential buyers to take your kitchen seriously, replacing the popcorn ceilings with a modern design is essential.'
Removing a popcorn ceiling is the ideal, but if your selling plans aren't for a while yet, it's worth exploring other kitchen ceiling ideas that are more modern and design-savvy.
5. Linoleum flooring
Sorry, linoleum. Once a popular cost-reducing flooring option for kitchens, today linoleum is 'one of the most dated kitchen features', according to Shaun Martin. Replacing linoleum with a more modern flooring material like tile or wood can instantly upgrade the look of your kitchen and make it much more appealing to potential buyers.
If neither wood nor tile is your preference, or you don't want to spend on higher-end materials before a sale, vinyl kitchen flooring is worth exploring.
6. Over-the-counter microwaves
Although the microwave is a kitchen staple, Daniel Brewer says that 'many people are starting to prefer a microwave cabinet or drawer, so that the stove can have a proper ventilation hood. Having a microwave over the stove also can cause the microwave to age faster – it's in the line of fire for grease splatters, etc.'
If you are selling a home with a higher-end kitchen, then paying attention to this detail can make a real difference to how potential buyers react to what they see.
What makes your kitchen cabinets look dated?
Tarnished or broken cabinet pulls, faux wood veneers, super-shiny black finishes, scratches, dents and chipped finishes all make kitchen cabinets look dated.
How do you style an outdated kitchen?
The best way to style an outdated kitchen is to replace kitchen cabinet doors, though you can update kitchen cabinets without replacing them, whether by swapping out pulls or by painting kitchen cabinets. Swapping out countertops and flooring will also have an impact, as will updating old appliances.
Sign up to the Homes & Gardens newsletter
Decor Ideas. Project Inspiration. Expert Advice. Delivered to your inbox.
Anna K. Cottrell is now a freelance writer, having previously been a Content Editor for Future's homes titles. She writes about interior design, property, and gardening. On H&G, she specialized in writing about property – buying, selling, renting – sustainability and eco issues.