Realtors reveal how much a butler's pantry will add to the value of your home
Does a butler's pantry add value to your home? We spoke to property experts to find out whether this sought-after kitchen feature is really worth it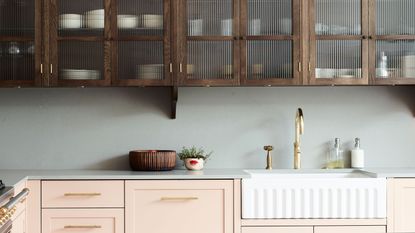 (Image credit: Future PLC)
In the new season of Dream Home Makeover on Netflix, Shea McGee transforms a formal dining room that was barely ever used into a beautiful butler's pantry. And, naturally, Google search levels for these highly coveted kitchen features have been rising ever since.
A butler's pantry will enhance your home's layout whether you intend to sell your house fast or are simply looking to update and improve your lifestyle. But is it a worthwhile investment?
Realtors seem to think so. Some real estate experts say that a butler's pantry will give you a return of between 50% and 70% of the cost of materials.
Does a butler's pantry add value to your home?
Boyd Rudy at Dwellings Michigan Real Estate says that adding a butler's pantry to one's home is a great way to increase its overall value in the long run. 'Not only does a well-crafted butler's pantry add aesthetic charm and appeal, but it also functions as a highly practical living space given its flexibility and utility,' says Boyd.
He comments that a butler's pantry functions as additional kitchen storage for food, as auxiliary kitchen space for preparing meals and can even be converted into a home bar. 'Ultimately, any added touches, like a walk-in pantry, that make your home more functional and attractive are sure to boost its financial appeal when the time comes for selling.'
Mark Severino, a real estate investor in Dallas and owner of Best Texas House Buyers, agrees. He says a butler's pantry will 'absolutely' add value to a home because more storage and prep space are always welcome. Most importantly, a separate room allows you to store those kitchen appliances that you use less frequently, decluttering the main areas of the kitchen for day-to-day use.
It also means your main kitchen and dining space can be kept all the more fabulous with dishes and appliances out of the way. With more people interested in organizing and decluttering, a butler's pantry is also an appealing space for prospective buyers to curate a beautiful display of decanted dried food.
What about any pitfalls? Chris Cook, a real estate sales representative from The Halyard Group says that while there is real value in a butler's kitchen, it isn't right for every layout and it's a project that needs professional advice. Chris says it doesn't make sense in smaller homes or tighter design layouts.
'Too often in smaller urban homes, attempts are made to fit too much into a small space,' he observes. 'Avoid this because it will have a negative impact on value. My advice is to work with an architect to figure out how functional it would be and go from there.'
'A butler's pantry is a very expensive project and while your home value will increase, it won't go up enough to make up for the cost of the pantry,' notes Rick Berres from contractor company Honey Doers. 'You might get half of your accrued cost back in added monetary home value. So you have to consider whether the cost of the addition is worth the added buyer's incentive.'
He recommends thinking carefully about how badly you want to sell your home and whether you're already going to make a profit from it if it sells.
How much does a butler's pantry add to the value of your home?
According to Jeff Johnson, real estate agent and acquisition manager at Simple Homebuyers, a butler's kitchen definitely pays off and increases your property's value. He says almost 50% to 70% of the building cost of the pantry can be added to the value of the house.
Therefore a butler's pantry costing $10,000 would add at least $15,000 to the value of your home. With the average US property valued at $380,000, you can earn $5,000 from the renovation (this is equal to a bonus 1% of $380,000).
'Buyers see a pantry as a great addition,' comments Jeff Johnson. 'If you do not have a pantry, then you should consider installing one to add value to your house. However, the added value will also depend on the overall price of your home and the kind of pantry you have.'
'I would add to the realtors' advice with a nugget of my own,' says Lucy Searle, Editor in Chief of Homes & Gardens. 'And that is that if your home is large enough and has an unused or awkward space that can be converted PLUS the other homes in your street largely have butler's pantries, it may well help you clinch a future sale. Think about it: if you can create a really great kitchen layout, roomy dining area, AND have a butler's pantry, it puts you in a strong sales position against another seller who might not have bothered to put one in.'
So, we can conclude that this luxuriously spacious addition not only adds value to your property but has various other positives, both aesthetic and functional. As Chris Cook and Rick Berres point out, it can't work in every space, and it's an expensive undertaking. But if you have space that could be put to better use, such as a formal dining room, a butler's pantry could certainly be a smart move.
Sign up to the Homes & Gardens newsletter
Decor Ideas. Project Inspiration. Expert Advice. Delivered to your inbox.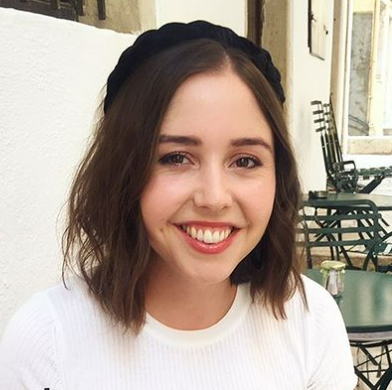 Millie Hurst is the Solved Section Editor at Homes & Gardens. She has six years of experience in digital journalism, having previously worked as Senior SEO Editor at News UK in London and New York. She then gained experience writing for women's magazines before joining Future PLC in January 2021. Millie has written for an array of homes brands including Livingetc and Real Homes and was formerly Senior Content Editor at Ideal Home before taking on the position of Section Editor with Homes & Gardens. She has written and edited countless features on home organization, decluttering and interior design and always hopes to inspire readers with new ways to enjoy their homes. She lives in Sheffield, South Yorkshire and loves to weave nature-inspired decor and nods to time spent in Italy into her own home.