How to design a pantry – 5 ways to create an organized cook space
Learn how to design the perfect pantry for an efficient and neat space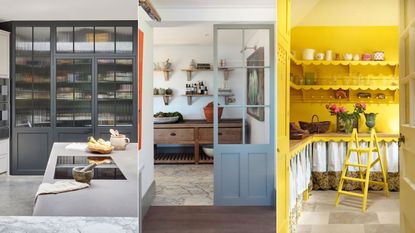 (Image credit: Blakes London / HÁM Interiors / Salvesen Graham/Simon Upton)
From a cupboard to a full walk-in room, pantries (or larders, as they are also known) have become an increasingly popular addition to contemporary kitchens of all sizes.
'They offer really good use of space, as hidden away discreetly behind doors all sorts of nooks and crannies can be used, including high-level shelves all the way to the ceiling,' explains Magnus Nilsson, lead designer at Blakes London. 'By creating a dedicated space for food and small appliances, they allow surfaces within open-plan kitchens to remain clutter-free, easier to keep clean and hygienic, and ready for socializing.'
A well-planned pantry can provide the perfect place to store food, tableware, kitchenware, and utensils, and our guide on designing a pantry will show you how you can maximize pantry storage, layout, and surface space in areas of all shapes and sizes.
1. Opt for a walk-in solution
You may be lucky enough to have an original larder in a period property, but if not, you may be able to design a walk-in pantry room under the stairs or in a corner or perhaps steal some space from an adjoining room – since the enjoyment from a well-organized space may be worth the cost of building stud walls.
'We strive to balance decorative elements while maintaining the space's functionality,' says designer Tom Cox of HÁM Interiors. 'Tiling the wall is often our preferred choice as it lends a cool look and a utilitarian feel, and open shelving is a practical option.
2. Invest in flexible storage
If you don't have space to create a separate room, you may prefer to opt for a pull-out larder as part of a run of built-in tall cabinetry or a fitted or freestanding cupboard of a size and door configuration to suit your requirements.
Richard Mason, the owner of The Secret Drawer, recommends considering shelving of different depths (shallower depths can make visibility and access easier at higher levels) and baskets, racks, and pigeonholes to compartmentalize ingredients.
'Think of it as the house hideaway – flexible kitchen storage that can be used for food and drinks, baking and breakfast goods including a toaster and mixer,' he says. 'Close the doors when cooking and preparation is done, keeping everything tucked away.'
3. Ensure your pantry is organized into 'zones'
'Perhaps the single most ingenious addition to any hard-working kitchen is to incorporate prep space, a wash area, appliances and food storage into a walk-in pantry,' says Louisa Eggleston, creative director of Humphrey Munson. 'It's perfect for entertaining when you may have a cheese board or desserts to keep at room temperature but out of the way and it's a handy place to ditch plates between courses.'
As well as drawers, shelves, sink, tap and kitchen countertop level electrical sockets for small appliances, consider including an integrated dishwasher and bin.
4. Hide pantry essentials behind fluted or glazed glass
Kitchen cabinet doors are just as important as the kitchen cabinet ideas themselves. Magnus Nilsson, lead designer at Blakes London favors glazed pantry doors and screens to allow light to flow through and offer greater depth to the space, often opting for panes of fluted glass to obscure the view, meaning the pantry needn't be kept perfectly tidy.
5. Make it sing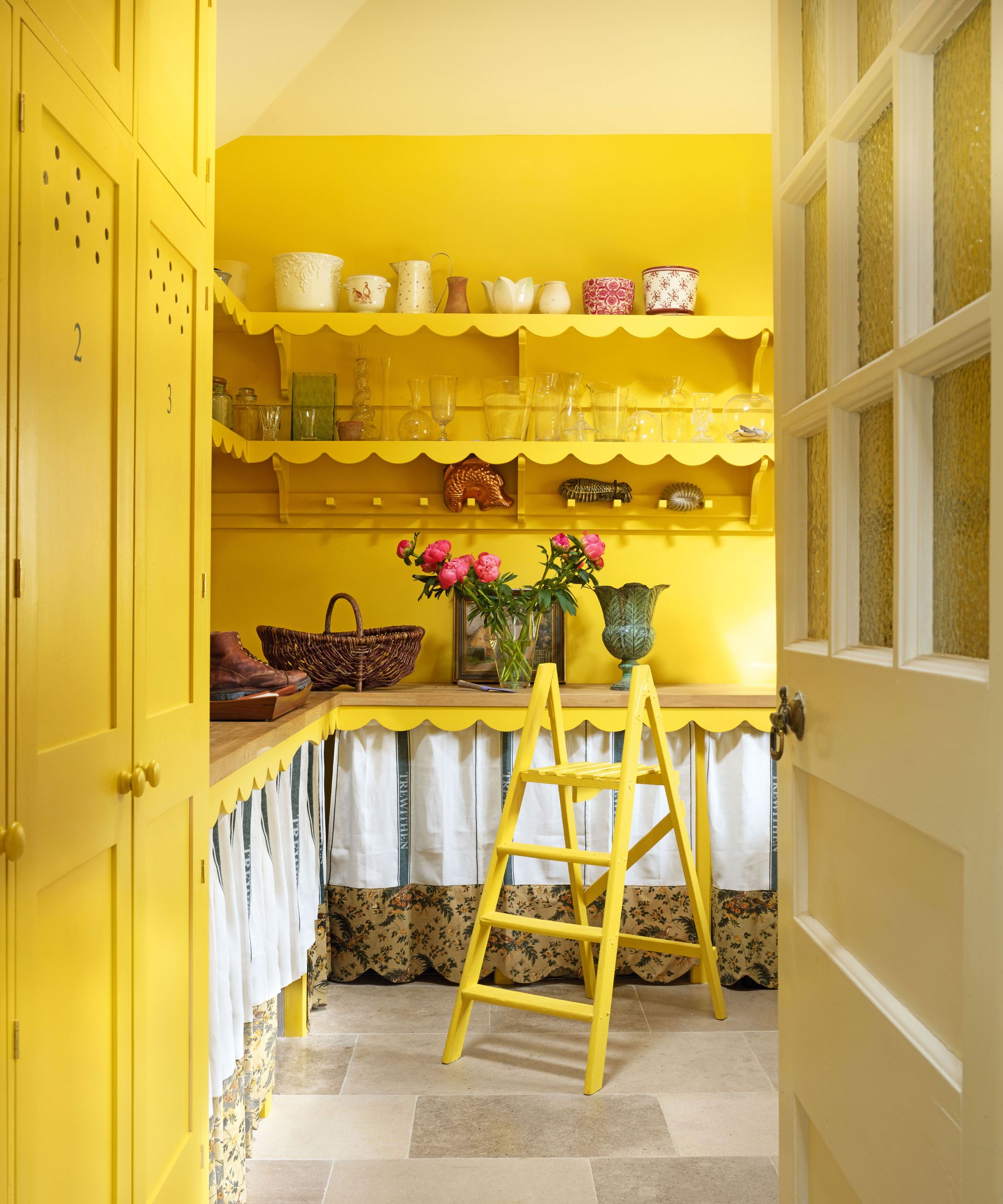 'A pantry can be a cheerful place to help transform mundane and everyday tasks into enjoyable experiences,' suggests interior designer Mary Graham of Salvesen Graham, who combined sunny yellow color, shelves with scallop motifs and a counter skirt in a recent project (see above). 'Decorative details turn a utilitarian space into somewhere joyful to be,' she notes.
Sign up to the Homes & Gardens newsletter
Decor Ideas. Project Inspiration. Expert Advice. Delivered to your inbox.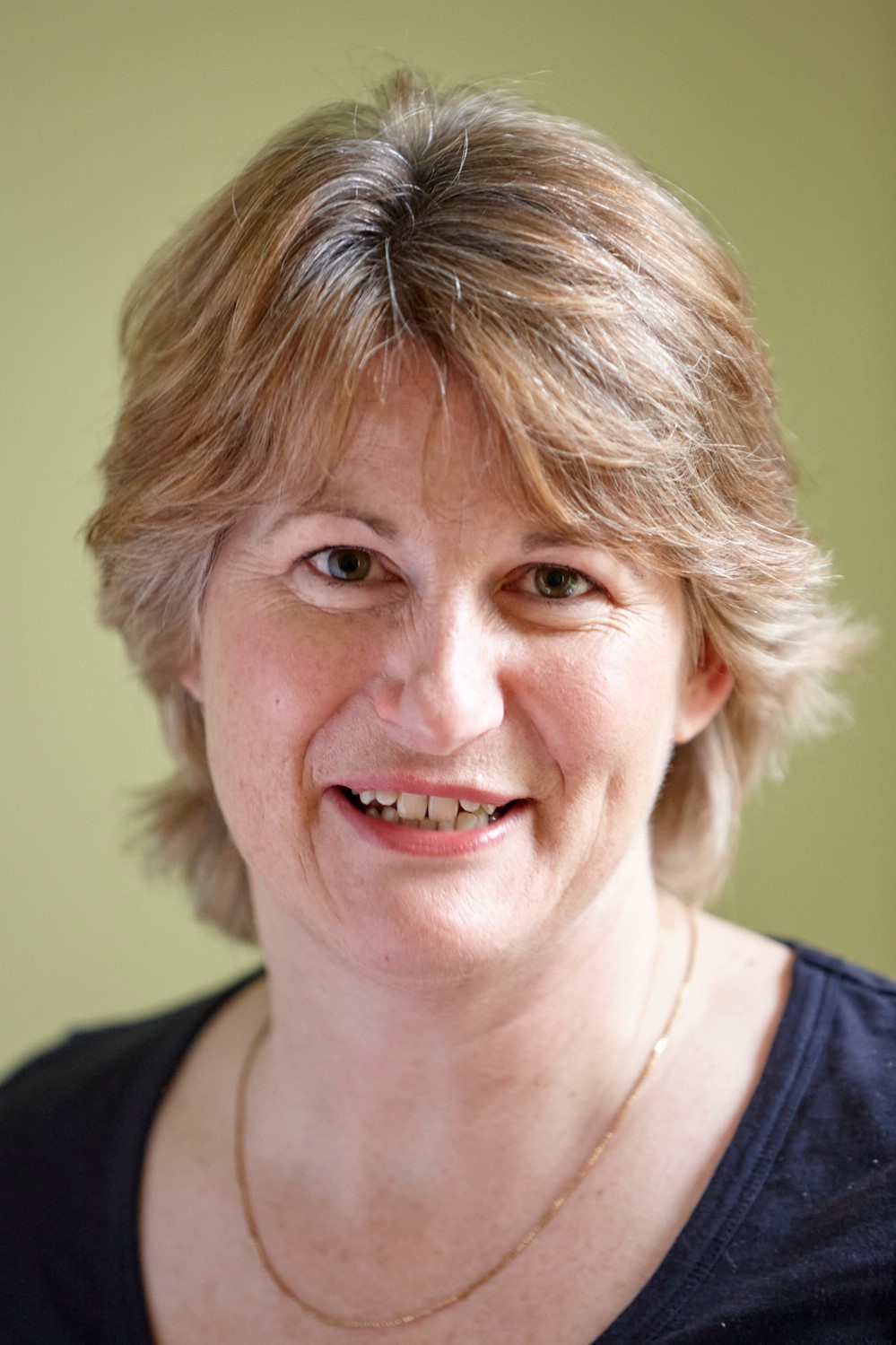 Amelia Thorpe is a specialist interiors and design journalist, covering every topic to do with homes from fabrics, furniture and lighting to surfaces, kitchens and bathrooms.
As the daughter of an antique dealer and a lifelong collector of old cookery books and vintage graphics herself, she also has a particular expertise in antiques, mid-century and decorative arts of all kinds.
Drawn to homes because of their importance in the happiness of our lives and the enjoyment they can bring, Amelia has been writing about the topic for more than fifteen years. She has interviewed some of the most influential designers of our time, from Piero Lissoni, Antonio Citterio, Jaime Hayon and Arik Levy to Nina Campbell and Robert Kime.