7 things you can clean with Bar Keepers Friend – the cleaning staple that professionals wouldn't be without
This cleaning staple has a myriad of home applications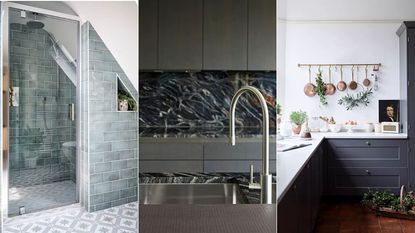 (Image credit: Dan Duchars / Darren Chung / Adam Carter)
Sign up to the Homes & Gardens newsletter
Decor Ideas. Project Inspiration. Expert Advice. Delivered to your inbox.
Thank you for signing up to Homes & Gardens. You will receive a verification email shortly.
There was a problem. Please refresh the page and try again.
Bar Keepers Friend is one of those cleaning products that professionals hail to be a 'miracle worker' for its range of uses and almost unbelievable results.
Hardly a best-kept secret, it's a cleaning professional's staple and behind many experts' top cleaning tips for around the home and yard. 'Bar Keeper's Friend is one of those miracle products that I keep with me on every cleaning job,' says professional cleaner and founder of Confessions of a Cleaning Lady, Sara San Angelo. 'Most people know it for cleaning and removing rust from stainless steel, but it works on so many different surfaces.'
Here, experts share seven of the things they always use Bar Keepers Friend on in clients' homes, and why you should too.
You will need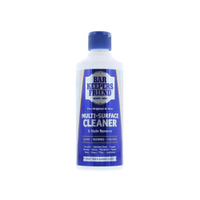 As Bar Keepers Friend is largely made of the chemical oxalic acid, it is advisable to wear cleaning gloves (like these from Amazon) and open windows or doors to help with ventilation when using it around your home.
1. Hard water stains and soap scum
Whether you are cleaning glass shower doors, cleaning a bathtub, or trying to polish and clean a kitchen sink, Bar Keepers Friend could be the perfect solution – especially if there is a long build-up of soap scum or hard water stains.
'It is especially good for cleaning grime and hard water stains in bathtubs and on glass shower doors,' says Sara San Angelo. 'If you have the powdered version, wet the surface and sprinkle Bar Keeper's Friend on it. Take your sponge and wipe the powder all over the surface.
'You want to make a paste, let sit for a few minutes and scrub and rinse,' she adds.
Sara San Angelo, a.k.a The Cleaning Lady, is a professional house cleaner with over 20 years of experience cleaning houses. She also runs a successful blog, Confessions of a Cleaning Lady, which is full of great cleaning tips, product reviews, and hilarious stories about her 'train wreck' clients.
2. Tight spots that are hard to reach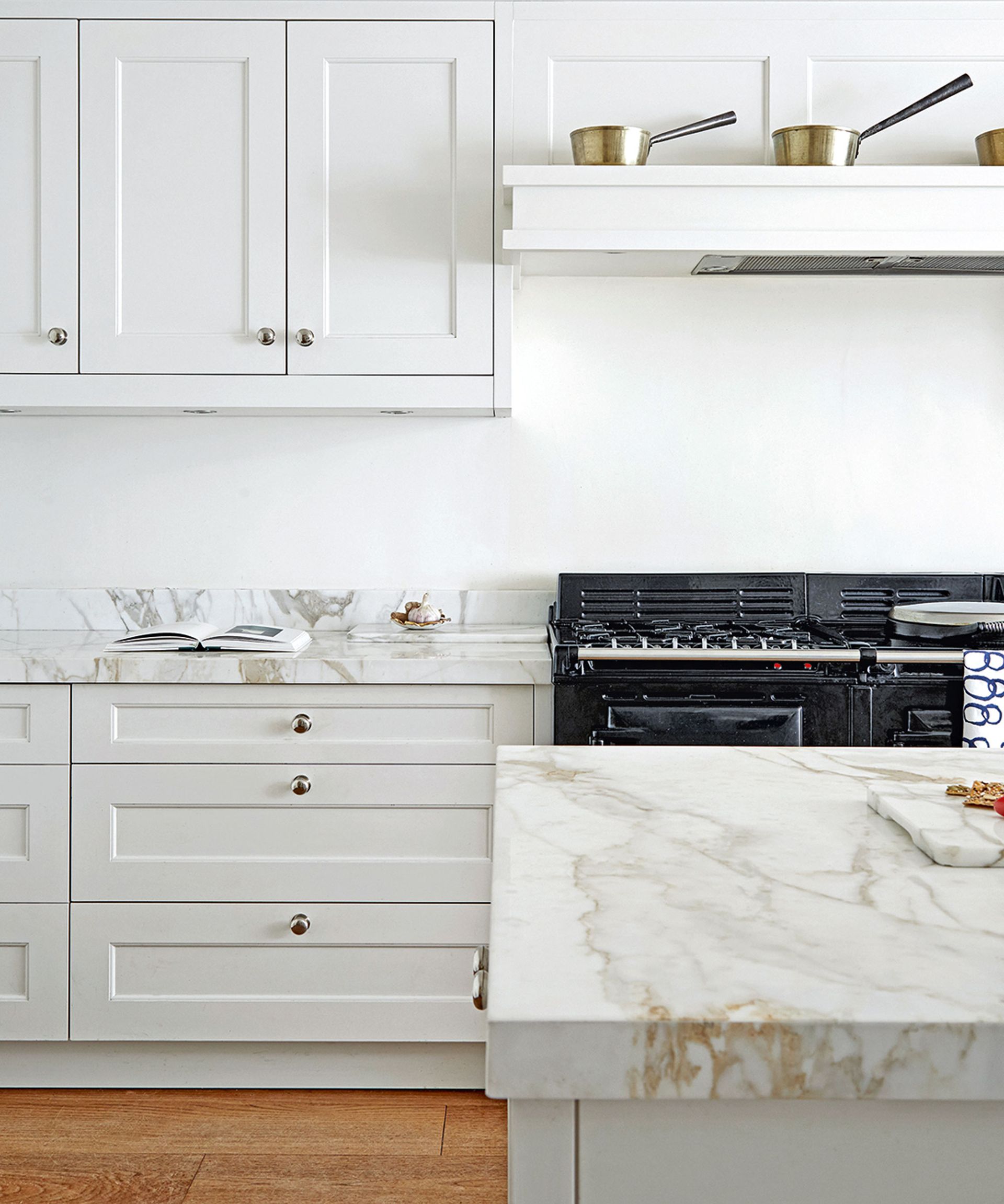 A myriad of cleaning tips neglects to explain how to clean the hard-to-reach spots around your home that are often the biggest traps for dust and grime. 'Another very smart deep cleaning hack using Bar Keepers Friend that few people know about is to use a very thin double-faced push mop, at Amazon connected to a thin pole to clean the surfaces between the oven, dishwasher, and the countertops,' says Stefan Bucur, professional cleaner and organizer, and founder of Rhythm of the Home.
'Spray the Bar Keepers Friend liquid solution on the mop and stick it in between those tight spaces and you'll see how much dust, hair, oil, and grease you will be removed without having to move any appliances around.'
Stefan is the founder and owner of home improvement blog, Rhythm of the Home. He has over six years of experience in home improvement, interior design, cleaning and organizing.
3. Removing sticky labels
Sticky store labels can be troublesome to remove from a range of surfaces, but Bar Keepers Friend is perfect for removing a variety of sticky solutions from household items, from removing stickers from mirrors to de-gunking walls after removing peel-and-stick tiles.
Simply squirt a small amount of liquid Bar Keepers Friend onto a cleaning cloth, and scrub the area, allowing the liquid to soak into labels and lift away adhesives.
4. Polishing stainless steel and porcelain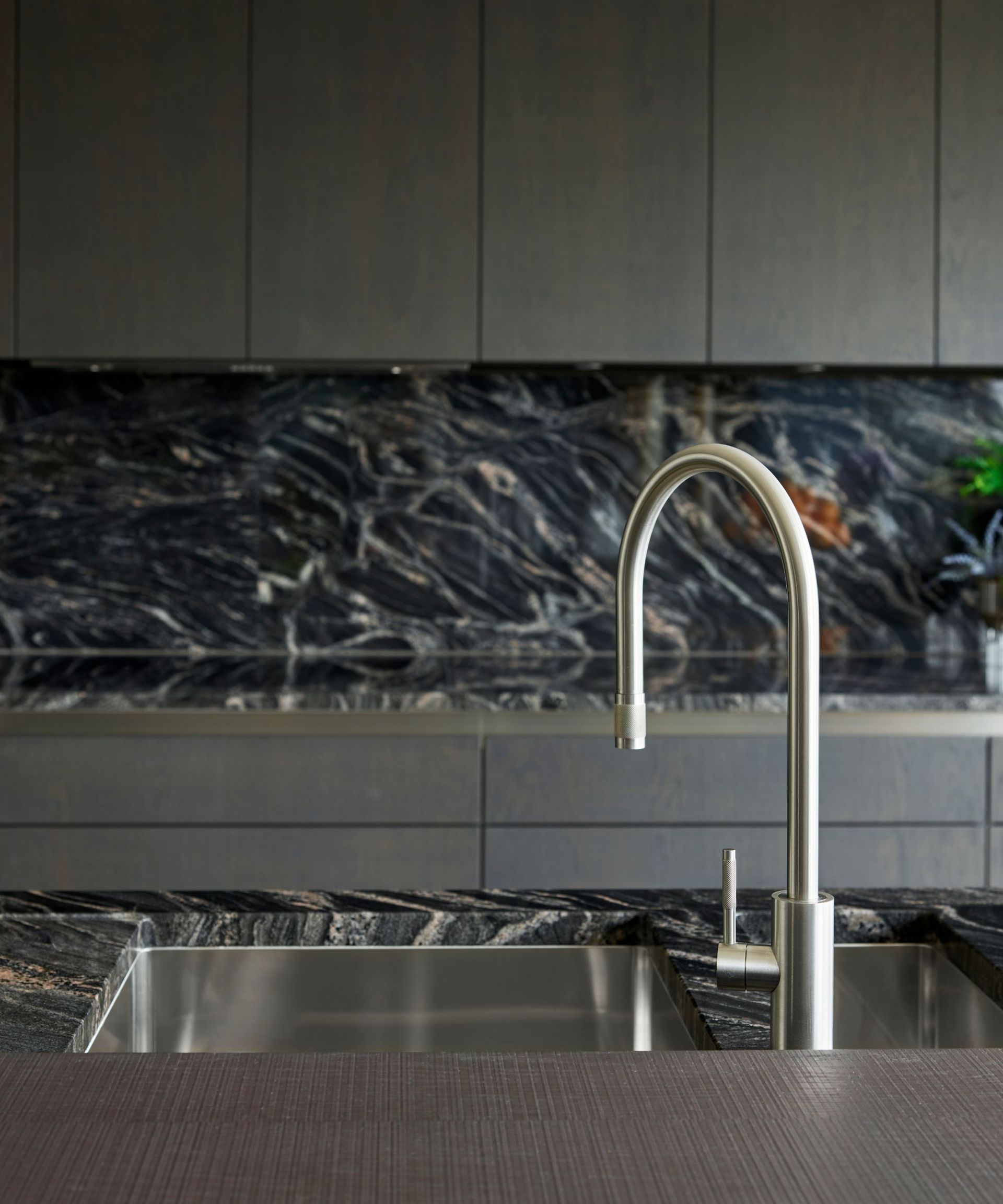 'Bar Keeper's Friend wins the game at cleaning anything stainless steel and porcelain,' Sara San Angelo explains. It can even remove scratches off not only your pots and pans but your dishes too.'
When cleaning stainless steel appliances or cleaning stainless steel sinks, or porcelain dishes and sinks, opt for the cleanser, soft cleanser, or spray foam varieties of Bar Keepers Friend to prevent scratching surfaces. Use a soft sponge or microfiber cloth, at Amazon, to buff the surfaces gently with the spray.
Bar Keepers Friend Soft Cleanser
The soft cleanser clings to vertical surfaces for easy cleaning indoors and outdoors and wipes away cleanly
Bar Keepers Friend Powder Cleanser
This cleanser is an ideal stainless steel cleaner and can easily remove rust, tarnish, mineral deposits, and tough stains
5. Removing scratches on cars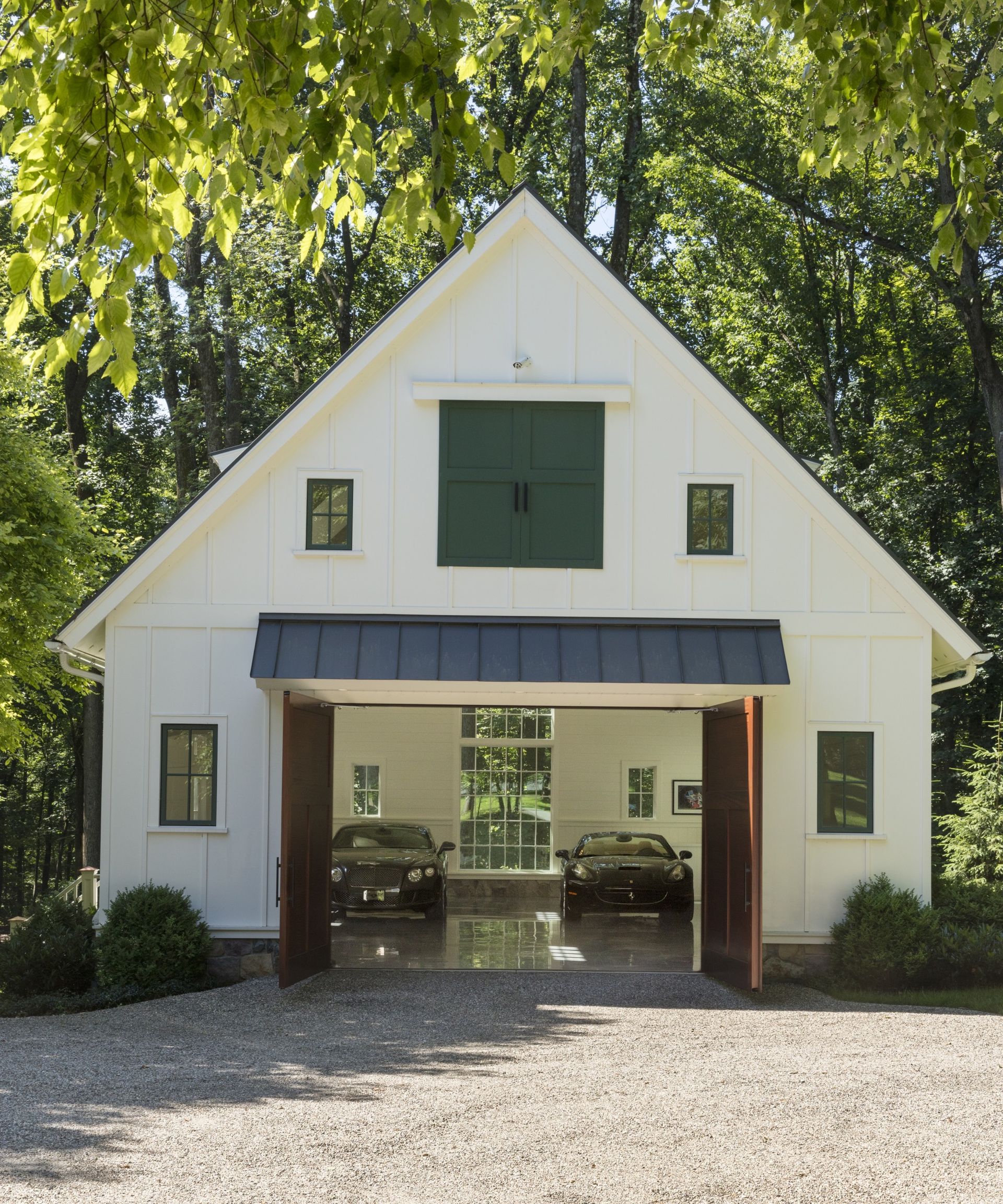 If you have slight unsightly marks or scratches on your car, then Bar Keepers friend soft cleanser can help to buff away surface scratches in a similar way to polishing compounds found in auto supply stores.
6. Removing rust
'It is amazing at getting at rust and burnt spots,' marvels professional cleaner, Sara San Angelo. No matter if you are removing rust from stainless steel, or removing rust stains from your outdoor patios, Powdered Bar Keepers Friend made into a paste, or Bar Keepers Friend stain remover can lift rust away with a little scrubbing with a bristled brush.
Avoid using Bar Keepers Friend in all of its forms when cleaning cast iron, however, even when it is showing signs of rust as it can further damage the patina and make the problem worse.
7. Restoring pans and utensils to their former glory
Cleaning burnt pots is one of the more difficult household tasks, but Bar Keepers Friend can make the process smoother – and even restore your pans and utensils to near new, says Stefan Bucur of Rhythm of the Home. 'A fantastic yet lesser-known use for the powdered version of Bar Keepers Friend is to restore heavily used Dutch ovens to their original shine.
'You will first need to fill your Dutch oven with water and a few tablespoons of Bar Keepers Friend and bring it to a boil. This will loosen any burnt food, and remove residues, and a majority of stains,' he says.
Next, remove the water and rub the Dutch oven with a damp soft sponge and a sprinkle of Bar Keepers Friend. Let the resulting paste sit on the Dutch oven surface for a few minutes and then wash it off.
Where to buy Bar Keepers Friend
What should you not use Bar Keepers Friend on?
Despite its versatility, you should avoid using Bar Keepers Friend on porous surfaces such as wood and real stone like granite or marble, and cast iron as it can strip away protective layers and cause rust, painted surfaces, and fabric including natural materials like leather.
FAQs
Is Bar Keepers Friend just baking soda?
Despite its similar appearance, Bar Keepers Friend is not the same as baking soda. Bark Keepers Friend is made from oxalic acid, a powerful cleaning chemical that can break down hard-to-move marks, grime, and dirt with ease.
Sign up to the Homes & Gardens newsletter
Decor Ideas. Project Inspiration. Expert Advice. Delivered to your inbox.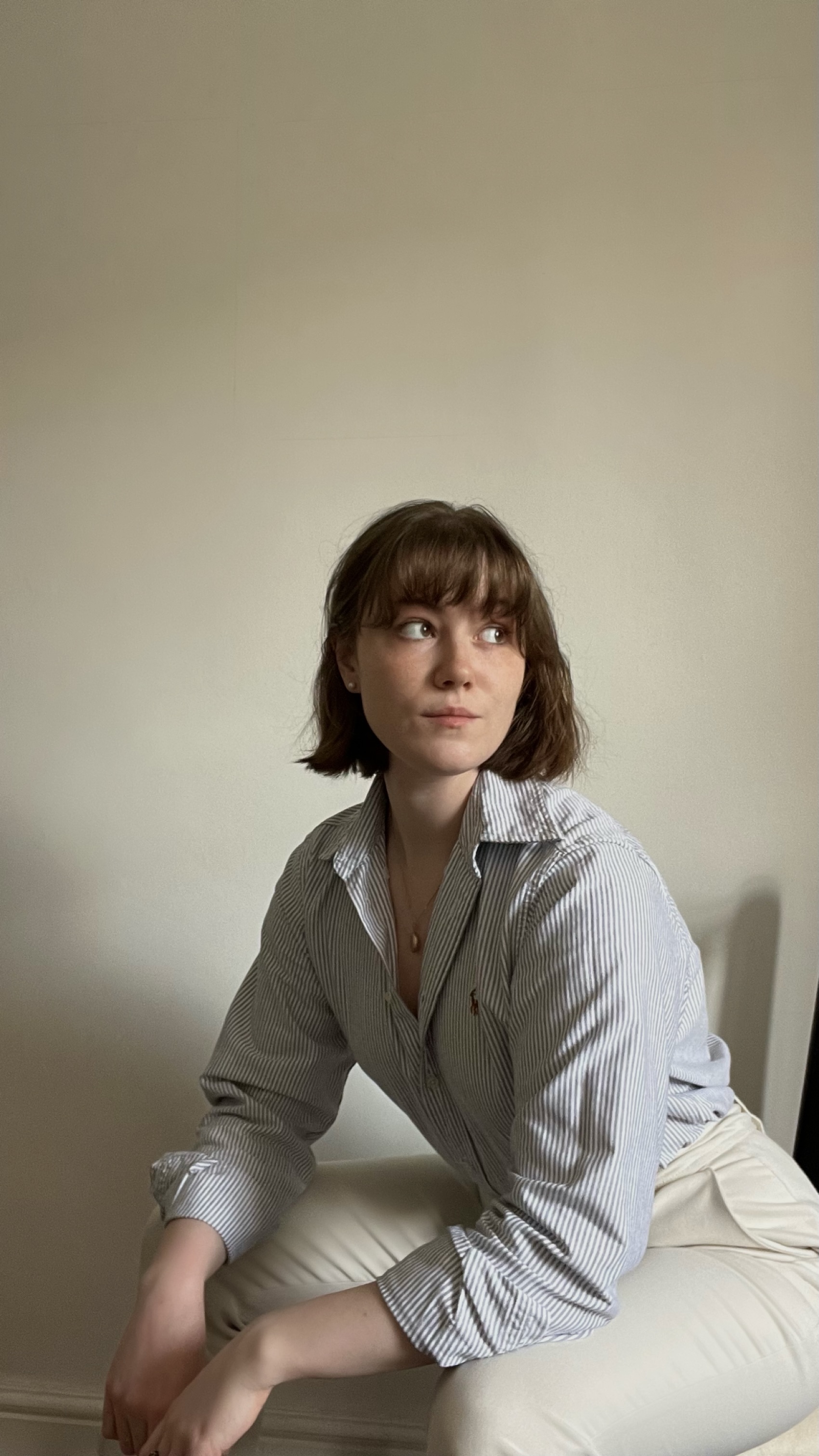 Chiana has been at Homes & Gardens for a year, having started her journey in interior journalism as part of the graduate program. She spends most of her time producing content for the Solved section of the website, helping readers get the most out of their homes through clever decluttering, cleaning, and tidying tips – many of which she tests and reviews herself in her home in Lancaster to ensure they will consistently deliver for her readers and dabbles in the latest design trends. She also has a first-class degree in Literature from Lancaster University.