What is a workstation sink? Designers explain if these oversized fixtures are worth it
Workstation sinks can seem like overkill, but they may be more useful in your kitchen than you initially think, experts say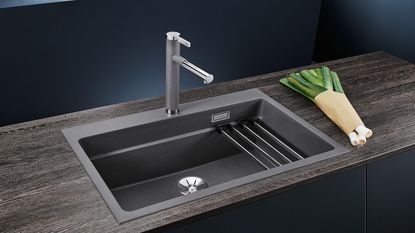 (Image credit: Tap Warehouse)
Sign up to the Homes & Gardens newsletter
Decor Ideas. Project Inspiration. Expert Advice. Delivered to your inbox.
Thank you for signing up to Homes & Gardens. You will receive a verification email shortly.
There was a problem. Please refresh the page and try again.
You might not put much thought into your kitchen sink beyond how it looks in your kitchen, but it turns out these simple staples could be doing more for our kitchens than just washing our dishes – which is where a workstation sink comes into play.
These kitchen sinks are far from your standard basin, offering chefs and home cooks alike the ability to get all your prep work done without muddying your kitchen counters.
But are they overkill? Professional chefs and designers have shared their thoughts on these professional kitchen staples and explained why you might want one when planning and designing a kitchen.
What is a workstation sink?
The name leaves very little to the imagination. A workstation sink is, in essence, a sink that can double up as a workstation, explains Natalia Thompson, CEO, and recipe creator at Flavorful Home.
'They come with various attachments that you can use depending on your needs, offering a fully customizable sink. Usual attachments to this kind of sink include a colander, a cutting board, a bottom grid, and a dish drying rack,' she says, cutting some of the planning processes out of designing a sink area.
Because of the multi-faceted uses, workstation sinks can really benefit anyone, from a beginner home cook to a professional chef – they are a great investment piece if you are particularly engaged in the cooking world, says Elizabeth Grace, interior designer, home blogger, and founder of Dream Home Making.
'Home chefs, culinary enthusiasts, and those who frequently entertain guests can benefit significantly from the functionality and convenience offered by these sinks. Furthermore, households with limited counter space can maximize their kitchen area by utilizing the integrated workspace of a workstation sink,' she adds.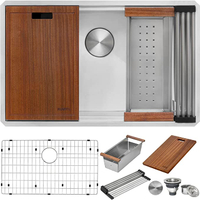 Ruvati 30-inch Workstation Undermount Sink | $379 at Amazon
This workstation sink is recommended by designers and comes with all the trimmings you need to make the most out of your new kitchen addition. What's more, it comes in a range of sizes to help fit into any kitchen space.
Interior Designer
Interior Designer
Elizabeth Grace
Elizabeth Grace is an interior designer and furniture expert. She received her degree in Interior Design from the University of Notre Dame. Elizabeth landed her first job as an intern with a leading firm in New York City, learning from some of the city's top designers. She currently works as an interior designer for both residential and commercial clients.
The pros and cons of a workstation sink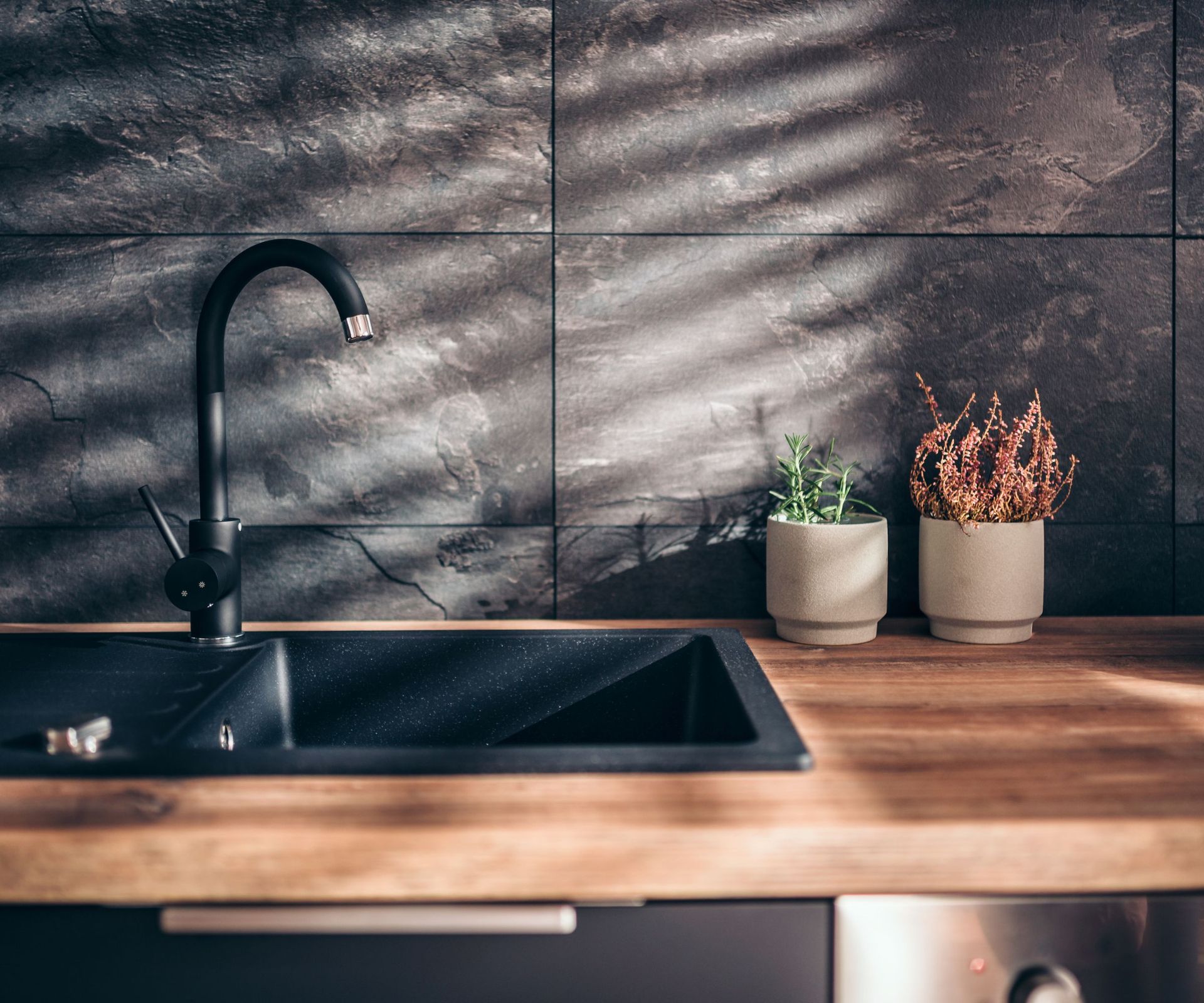 As with any appliance you choose for your home, there are a series of pros and cons to a workstation sink that may determine if they are right for you or not.
The pros of a workstation sink
It prevents surface contamination: If you are someone who is fastidious in cleaning your kitchen, then a workstation sink could help keep your space neat and tidy, says Natalia Thompson, recipe creator. 'These sinks give you the convenience of doing all the preparation in one location with easy access to running water. As a result, bacteria from unwashed and uncooked food are unlikely to spread to other parts of your kitchen, making it a safer environment.'
It saves space: Although being rather large themselves, workstation sinks can actually help you to save space in a kitchen, Natalia continues. 'You will effectively save kitchen space by not needing separate colanders, cutting boards, and dish drying racks. Plus, you'll have extra space for other equipment.'
It allows you to be more efficient: There is more than one benefit to keeping all your prep at your kitchen sink, continues Artem Kropovinsky, interior designer and founder of Arsight. 'It enables multi-tasking, saves on countertop space, and is exceptionally versatile,' he explains. 'These sinks create a streamlined workflow in the kitchen, making cooking and cleaning more efficient.'
The cons of a workstation sink
It is more expensive than a regular sink: There is no denying that a sink that large with that many added extras is expensive. As a result, they might not be worthwhile for those on tight budgets, Natalia Thompson, recipe creator warns.
It takes longer to clean: Although not too dissimilar from cleaning a kitchen sink generally, these sinks are larger and have multiple accessories that all need cleaning too. This would be similar to washing your standard chopping board and drainers, however, so how much-added work this really is is up for debate.
Limited styles: If your priority is to make a beautiful kitchen, then a workstation sink may be limiting for you, considers Natalia Thompson, recipe creator. 'While workstation sinks are becoming more popular, the variety of styles and designs available might be more limited compared to traditional sinks, potentially limiting aesthetic options.'
May be a bit excessive for smaller kitchens: These sinks can help to save space in kitchen storage, but if you are low on counter space already, a large sink, despite its cutting board facility, may be overkill in a small kitchen, says Artem Kropovinsky, interior designer. It may also be a bit much for those who don't cook as often, he adds.
FAQs
Can I make my sink a workstation?
Workstation sinks are typically much larger than regular kitchen sinks, so it can be difficult to convert an existing sink into a workspace. That being said, it is possible to find sink covers, boards, and roll-up drying racks that can slot on top of your sink to help make it a little more functional. Experiment with different options to see what works for you, but be aware that it will not be as efficient as a sink designed for the job.
How do you clean a workstation sink?
You can clean a workstation sink like you would clean any other sink, using a clean cloth or sponge, and warm soapy water or a mild detergent, finishing the job by buffing it dry with a clean dry towel, and finishing with a once-over with an anti-bacterial spray if you desire a truly thorough clean.
---
Whether or not to choose a workstation sink depends on your specific needs and preferences, as Elizabeth Grace, interior designer, explains. 'If you enjoy spending time in the kitchen, value organization, and desire a functional and versatile workspace, a workstation sink can be a valuable addition to your kitchen. However, if your kitchen space is limited or if the additional cost outweighs the benefits for your lifestyle, a traditional sink may still meet your needs effectively. It is a good idea to talk through your ideas with a kitchen planner or designer first to assess if it is a worthy investment for your home.'
Sign up to the Homes & Gardens newsletter
Decor Ideas. Project Inspiration. Expert Advice. Delivered to your inbox.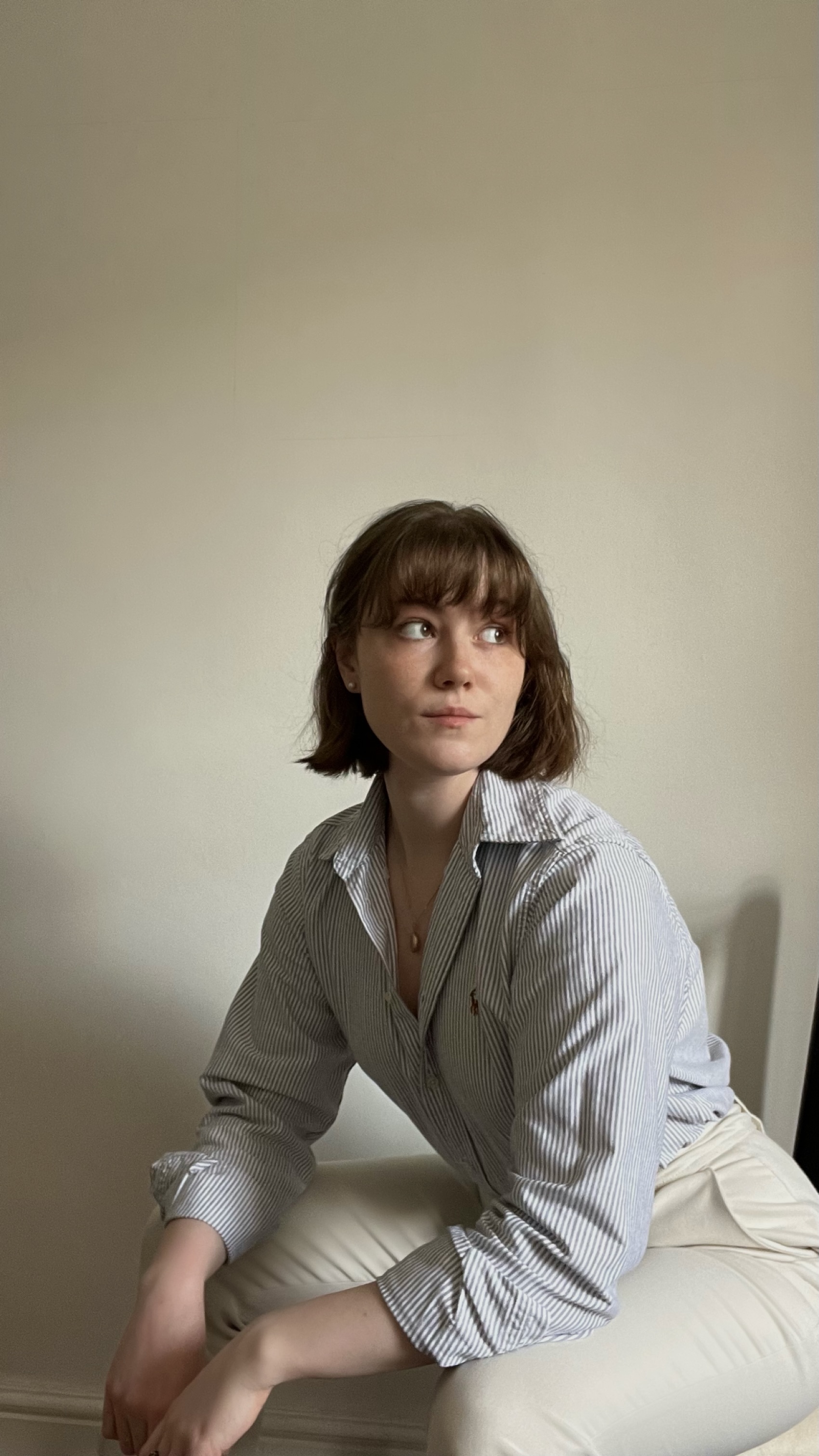 Chiana has been at Homes & Gardens for a year, having started her journey in interior journalism as part of the graduate program. She spends most of her time producing content for the Solved section of the website, helping readers get the most out of their homes through clever decluttering, cleaning, and tidying tips – many of which she tests and reviews herself in her home in Lancaster to ensure they will consistently deliver for her readers and dabbles in the latest design trends. She also has a first-class degree in Literature from Lancaster University.