What is the most low-maintenance kitchen countertop? Knowhow from the experts
Cut down on chores by choosing the kitchen countertops experts say are the easiest to look after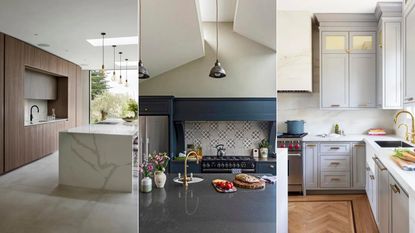 (Image credit: DesignSpace London / Polly Eltes / Think Chic Interiors)
Kitchen countertops need care in order to stay hygienic, blemish-free, and to retain the qualities that make them practical working surfaces. That makes the question of what is the most low maintenance kitchen countertop when remodeling a good one.
There are many different kitchen countertop ideas to pick from in designing the room, but one of the factors that distinguishes them is how much time and effort is taken in looking after them so they continue performing well and looking good. Fail to weigh this up and you can end up with a task it's impossible to find room for.
But which are the options that demand least to stay functional and fabulous? Here, kitchen experts share their top advice.
Low maintenance kitchen countertops

It's fine to fall for kitchen ideas that demand more in terms of maintenance if you've decided they're must-haves for the room, and your schedule allows it. But low maintenance might be at the top of the agenda instead.
If that's the case, choose kitchen countertops – as well as bar countertops and island countertops – that require the minimum of effort to remain safe for food preparation, free of stains, and good looking. The most low maintenance kitchen countertop? Quartz is the number one choice, according to experts.
Quartz is what is known as an engineered stone made from ground quartz plus additives that make it extremely hard and durable. It is also easy to care for, and this is what you need to know about its minimal maintenance requirements – plus there are a couple of alternative countertop materials to consider.
Quartz
'Quartz countertops stand out as a prime choice when considering low-maintenance options,' says interior designer Artem Kropovinsky. 'Their non-porous nature means they resist staining much better than granite, marble, and concrete. Simply wipe them down with a mild dish soap and water, and they retain their luster.'
Note that because quartz countertops are non-porous, cleaning is all that's necessary; they do not need maintenance in the form of sealing and periodic resealing.
'Quartz is what I typically would recommend for a client looking for a low maintenance kitchen countertop,' agrees interior designer Esther Chi of Mudan Interior Design. 'Unlike natural stones like marble and granite, quartz is a man-made non-porous material. This means that it is highly resistant to staining. You won't have to worry about sealing it regularly. While no material is completely scratch-proof, quartz is quite hard and resists scratches better than most other materials. Because it is an engineered stone, quartz offers a more consistent pattern and colors, so you don't have to worry about drastic variations that could affect the aesthetics. While it is not as heat-resistant as granite, quartz can withstand a reasonable amount of heat and is generally resistant to chipping and cracking.
'Maintenance can be done daily easy with simple wipe-down with damp cloth or mild dish soap,' she continues. 'While quartz is resistant to staining, prompt cleaning of spillage of dark fluid is recommended. You would want to avoid using strong acids or alkaline solutions when cleaning quartz to prevent damaging its surface. It is also wise to use heat-resistant pads when placing hot items on a quartz countertop even though it can tolerate heat to some degree.'
Rachael H Grochowski, founder and principal of RHG A+D, is also a fan of quartz. 'Working with clients I often inquire how often and what kind of cooking they do when selecting countertops; this often affects the direction,' she says. 'Man-made quartz is the most resilient to stain and a great choice because of the variety – everything from a concrete look to marble.'
If opting for quartz, be mindful that quartz countertops are sold under a range of brand names: for example, Silestone, Caesarstone, and Cambria.
Based in New York, Artem Kropovinsky, founder of Arsight, has a decade of extensive and considerable global design experience. Prioritizing minimalism, sustainability, and authenticity, Artem, alongside his team of professionals, works on projects in the US and worldwide.
Dekton
While quartz is the top choice for low maintenance, Dekton is an easy-care alternative that also has its adherents. It's an ultra-compact stone made from over 20 natural minerals, and the process by which it's manufactured makes it very strong and extremely resistant to both water and stains.
'For a chic alternative to quartz, consider Dekton surfaces,' says Artem Kropovinsky. 'Created from a sophisticated blend of raw materials found in glass, porcelain, and quartz, Dekton provides an ultra-compact surface. Besides its resistance to UV, scratches, and extreme temperatures, it demands minimal care.'
Follow the manufacturer's recommendation and use soap and water to clean. Like quartz, Dekton does not need to be sealed nor resealed over time.
Granite
If nothing but natural stone will do, then think granite. It will need more care than both quartz and Dekton, but has advantages compared to other stone. 'While it does need sealing, it's still relatively low maintenance,' says interior designer Anu Kurup of Persimmon Design. 'Granite countertops are heat resistant and can handle everyday wear and tear. To keep them looking their best, seal them annually and clean with a mild cleanser and water.'
Rachael H Grochowski agrees. 'The truth is that granite is one of the hardest stones resisting both chipping and staining,' she says.
FAQs
What is the easiest countertop to clean?
As well as being low maintenance overall because it doesn't need sealing, quartz is easy to clean as it simply needs to be wiped down with mild dish soap and water. Dekton can be cleaned in the same way and so, too, can materials such as soapstone, granite, stainless steel, and laminate. Always check the manufacturer's cleaning guidelines when choosing a countertop to avoid invalidating the warranty.
---
The best countertops for a kitchen tick the boxes for practicality, style, and whether natural or nonnatural materials are preferred or both are in the running. In designing a kitchen be sure to consider how much maintenance is feasible to be content with the selection in the long term. Factor in, too, kitchen cabinet ideas and kitchen backsplash ideas for design success.
Sign up to the Homes & Gardens newsletter
Decor Ideas. Project Inspiration. Expert Advice. Delivered to your inbox.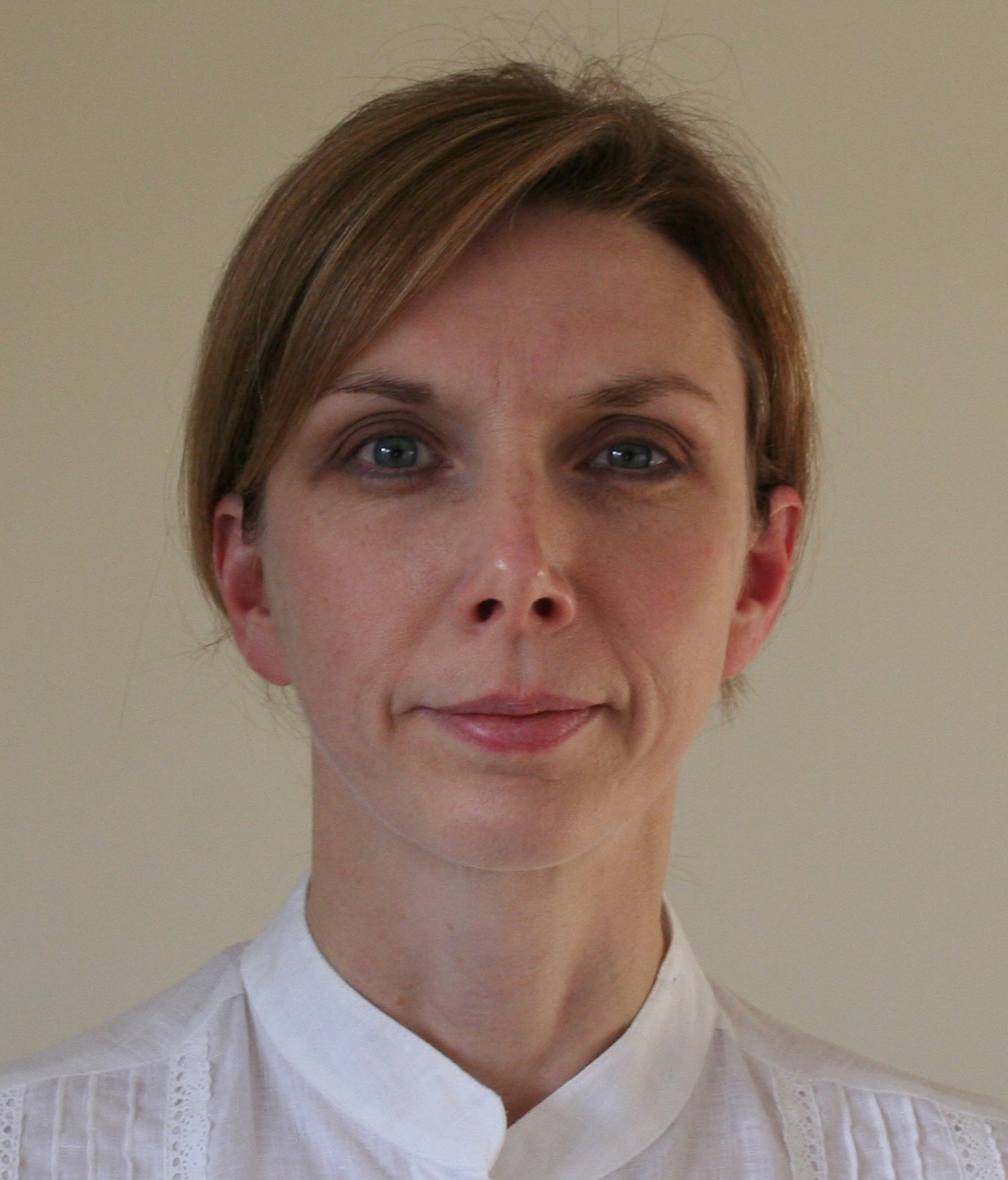 Sarah is a freelance journalist and editor. Previously executive editor of Ideal Home, she's specialized in interiors, property and gardens for over 20 years, and covers interior design, house design, gardens, and cleaning and organizing a home for H&G. She's written for websites, including Houzz, Channel 4's flagship website, 4Homes, and Future's T3; national newspapers, including The Guardian; and magazines including Future's Country Homes & Interiors, Homebuilding & Renovating, Period Living, and Style at Home, as well as House Beautiful, Good Homes, Grand Designs, Homes & Antiques, LandLove and The English Home among others. It's no big surprise that she likes to put what she writes about into practice, and is a serial house renovator.