How to make mulling spices – for delicious, homemade mulled wine
Learn how to make mulling spices so you can enjoy or gift a bottle of this warming festive wine over the holiday season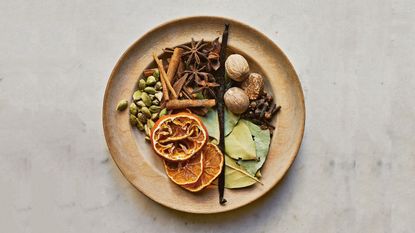 (Image credit: Future)
Many of us enjoy a warming cup of mulled wine over the festive period, but instead of purchasing a bottle from the store, why not learn how to make your own mulling spices at home, for a delightful homemade creation and tasty treat?
Mulled wine has been enjoyed for centuries, and first dates back to the Roman era when spices that were discovered and traded were mixed with wine to create a sweet and spiced concoction.
Today, mulled wine is a well-established Christmas tradition, especially across Europe, with the warming, fragrant drink often enjoyed at home and at merry Christmas markets with friends and family throughout winter.
Whether you're looking for a wholesome activity to get you into the Christmas spirit, a homemade gift to send to loved ones, or simply want to start a new Yuletide tradition, Angela Maynard, author of The Art of Gifting Naturally, shares her top tips below for creating your very own mulling spices.
What you will need
For one bottle of wine:
How to make
Step 1.
Thinly slice the oranges.
Step 2.
Use a peeler to remove two strips of lemon rind and slice this into smaller strips.
Step 3.
Place the lemon rind and orange slices on a wire rack, on top of the baking tray lined with baking parchment and heat in the oven at 80°C (175°F) for 4-6 hours until they are firm and dry but haven't browned. Allow to cool.
Step 4.
Put all the ingredients into the jar, arranging them so the contents can be seen and that it is aesthetically pleasing.
And there you have it, your very own blend of mulled spices.
When it comes to making your mulled wine, simply mix together a bottle of red wine and your homemade spices in a pan and simmer until the liquid is at a high heat. Reduce to a low heat, cover the pan and let the spices and wine infuse together from anything between twenty minutes to three hours. Strain the liquid, serve, et voila!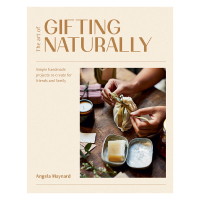 The Art of Gifting Naturally by Angela Maynard | Simple, Handmade Projects to Create for Friends and Family
"I'd always loved making gifts as a child and always paid particular attention to wrapping them beautifully, even having wrapping competitions with my sister at Xmas! With my childhood self in mind, I decided to spend some time playing with natural, recycled, and sustainable materials, devising a collection of practical projects that would be easy to make at home. My book ' The Art of Gifting Naturally' is the result of these ideas and experimentations."
What is mulling spice made of?
As we have shown in this guide, mulling spice is made from a mix of aromatic spices, such as cinnamon, nutmeg, mixed spice, cloves, and star anise, and dried fruit, such as lemon, orange and apple peel.
Mulling spices are not just for wine, they can be added to hot water, hot apple cider and beer for a warming, spiced flavor and can even be used for baking and to make your home smell good for Christmas too!
Where do mulling spices come from?
As discussed, mulling spices were first recorded as being used by the Romans to add rich aroma and flavor to the wine.
Mulled derives from the German word, 'Mullen' which means to 'to heat with spices'.
Mulled spices have been used across Europe for hundreds and hundreds of years to infuse hot drinks, with mulled wine a festive tradition now enjoyed by many all over the world.
What wine is best for mulling?
It is completely up to you which wine you use (just make sure it is red wine!), it can be as cheap or expensive as your like.
However, wines that work best often have sweeter, fruity and floral notes, as these flavors will perfectly complement the mulled spice infusion.
Some wines that will work well include:
Merlot
Zinfandel
Shiraz
Garnache
Malbec.
Sign up to the Homes & Gardens newsletter
Decor Ideas. Project Inspiration. Expert Advice. Delivered to your inbox.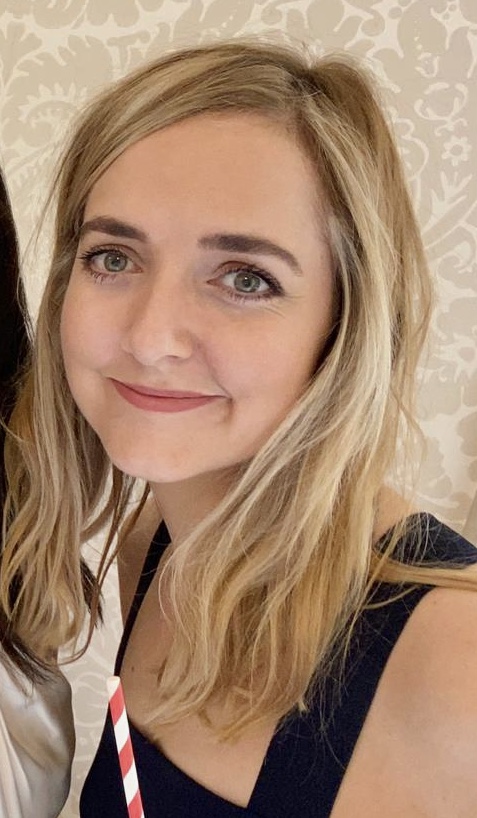 Jo Bailey has been Deputy Editor of Homes & Gardens since late 2021, overseeing all features for the print edition. Previously, she worked as the News & Shopping Editor across H&G and Livingetc - one of Future Plc's sister brands - this is where she learnt to discover the best news stories, latest trends and honed her understanding of Homes and Gardens' over 100-year-old brand.
Before joining Future Plc, she worked as an interior stylist for over ten years, specialising in commercial photo shoots for luxury clients such as; Design Centre Chelsea Harbour, The Romo Group, Christopher Farr Cloth and Heal's. She has worked closely with Homes & Gardens and Livingetc for over a decade, having styled and produced editorial shoots and events for both titles over the years.