Florists swear by these 5 solutions to make your festive foliage last beyond Christmas
These expert florist tips are sure to keep your foliage in top seasonal shape throughout the holiday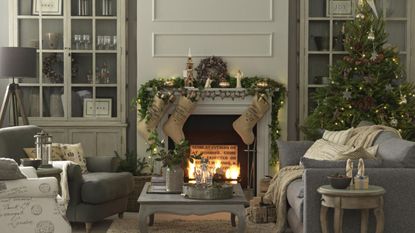 (Image credit: Simon Whitmore)
Sign up to the Homes & Gardens newsletter
Decor Ideas. Project Inspiration. Expert Advice. Delivered to your inbox.
Thank you for signing up to Homes & Gardens. You will receive a verification email shortly.
There was a problem. Please refresh the page and try again.
If you are bringing fresh foliage into your home at Christmas then it is important to understand how to care for your trees, garlands, and wreaths to keep them looking their best for Christmas day.
As with any house plant or cut flowers, Christmas foliage requires special care and attention to keep it looking its best from the day you bring it home till long after the Christmas celebrations. It is only natural that H&G have therefore spoken to some of the world's best florists to steal their essential tips for keeping festive foliage alive.
Below, we share these vital, and sometimes surprising, tips.
1. Bring your foliage into your home as close to Christmas as possible
It may be tempting to bring your fresh foliage into the house as you start to decorate for the holiday, but leaving living pieces till last is best if you want them to still be in one piece for the big day. Whether you are making your own arrangements or buying them pre-made, always start the process later in the season.
'Making a Christmas table centerpiece should be one of your final jobs pre-Christmas Day to make sure it looks its best during the festivities,' says Maryam Ghani from artisan flower company Haute Florist.
2. Opt for hardy, seasonal flowers like pine and holly
One of the best ways to keep your festive foliage fresh is to choose the best Christmas plants and flowers to keep arrangements both seasonal and immaculate for longer.
'The next step would be foraging or sourcing foliage that will last throughout the seasons as the base for all your arrangements,' explains Ronny Colbie, luxury florist. 'English pine, holly, twigs, winter eucalyptus, anything that will dry nicely and add a festive scent. Once you have the base of foliage you can simply add flowers to suit and change as they wilt. For long-lasting flowers, you're best off with amaryllis, hydrangea, or winter berries. For texture, you can add small baubles and dried fruits.'
3. Try to maintain the temperature around your foliage
'Keep all florals and festive foliage in a space that is kept to an even temperature, avoiding extreme heat and drafts,' advises celebrity florist and founder of Bloom, Larry Walshe.
Although keeping the temperature in your home stable is incredibly difficult, minimizing drastic changes and drafts is shown to help keep fresh foliage looking its finest throughout the holiday season. Moving your foliage outdoors could be a great way to do this for some arrangements.
'Christmas wreaths are made of fresh foliage which stays fresh in low temperatures,' explains Michal Kowalski, the co-founder of Blooming Haus. 'Therefore, hanging them on your door as opposed to keeping them indoors will preserve their life.'
4. Keep foliage watered no matter its size, and don't forget to mist the leaves
There is a lot more to know about keeping festive foliage fresh than just watering a Christmas tree. Fresh garlands and wreaths also need regular douses of water to help keep them looking their best.
'Keep all flowers and foliage drinking,' reminds celebrity florist Larry Walshe. 'Make sure to snip the stems of your arrangements every two to three days, cleaning the vase each time and adding fresh water too. This simple yet imperative task will ensure the life of your flowers for as long as possible.'
'Spray the back of the wreath, too,' adds Michal Kowalski, ' if your wreath's base is made of moss then spritz the back of it every two to three days. This will preserve the pine and keep it fresh for longer. Don't spray the face of your wreath, however,' Kowalski warns. 'If your wreath is made of dried fruits then avoid spritzing the face of it. This will make the fruits go soft and potentially go off so it's best to keep the obverse dry.'
5. Consider using hairspray to keep your foliage picture-perfect on the day
Keeping flowers fresh doesn't have to stop with watering, in fact using less than conventional methods can be the best trick for keeping foliage pristine and even immovable. 'Use hairspray to preserve it!' suggests Michal Kowalski. 'It's a secret trick that works wonders.'
Try to hairspray flowers when they are fresh, coating the arrangements in three layers of hairspray – allowing each application to dry completely before adding the next and keeping the flowers and foliage as still as possible as the spray sets.
How long does fresh Christmas greenery last?
Fresh Christmas greenery lasts approximately two to three weeks indoors when watered correctly, or longer outdoors if kept in the right temperature and away from wet weather.
What do you spray on wreaths to preserve them?
Although unconventional, you can spray hairspray on wreaths and foliage to help preserve its appearance for longer. A more traditional method is to use a commercial anti-transpirant spray that can help prevent wreaths from losing moisture preserving freshness, color, and texture for longer periods of time. You can buy Wiltstop on Amazon; it's the best-rated anti-transpirant for festive foliage.
Sign up to the Homes & Gardens newsletter
Decor Ideas. Project Inspiration. Expert Advice. Delivered to your inbox.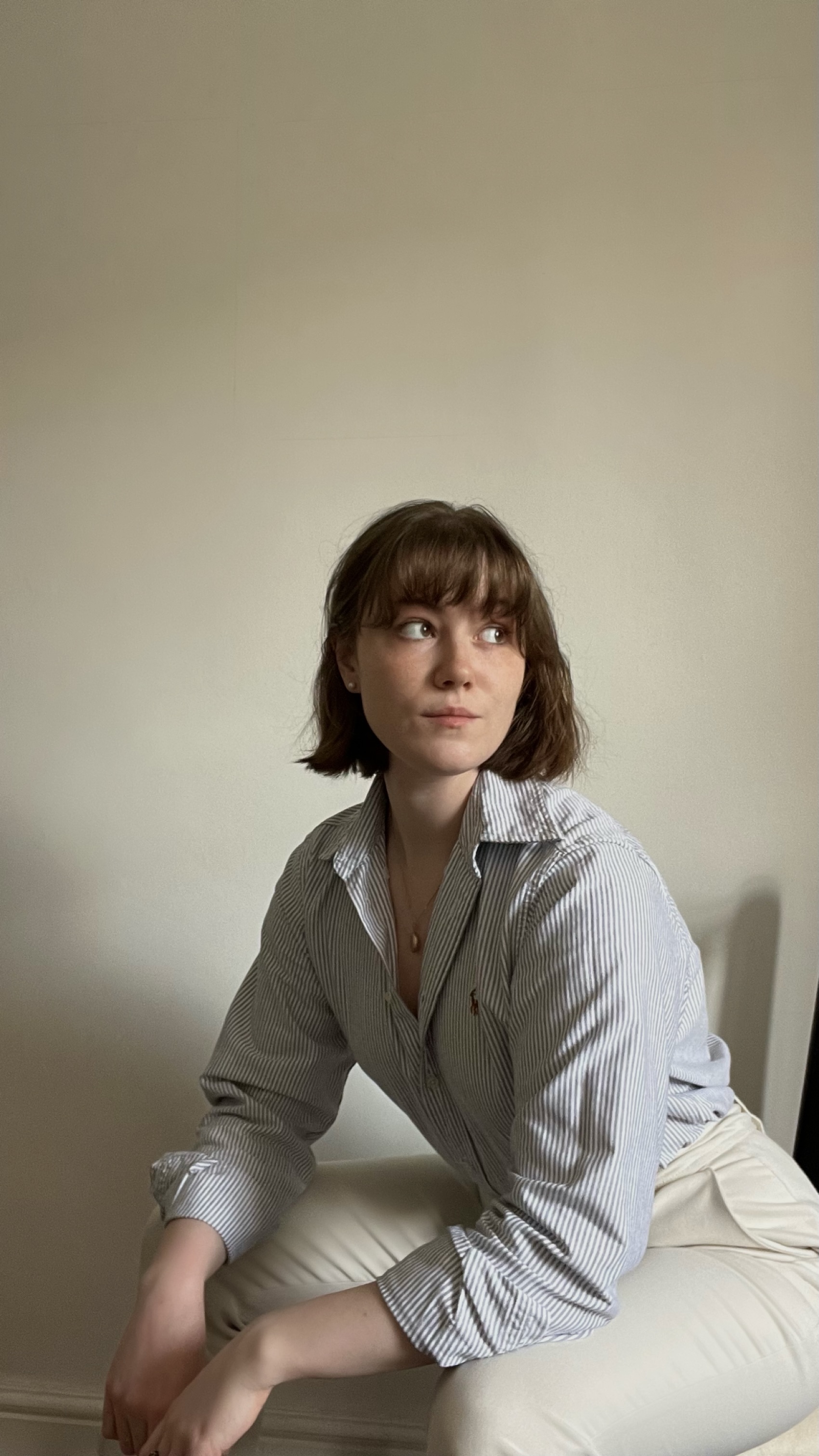 Chiana has been at Homes & Gardens for a year, having started her journey in interior journalism as part of the graduate program. She spends most of her time producing content for the Solved section of the website, helping readers get the most out of their homes through clever decluttering, cleaning, and tidying tips – many of which she tests and reviews herself in her home in Lancaster to ensure they will consistently deliver for her readers and dabbles in the latest design trends. She also has a first-class degree in Literature from Lancaster University.