Best Christmas plants and flowers – 13 buys for home or gifts
Fill your home with these Christmas plants and flowers for a fabulous festive feel. They make for wonderful gifts, too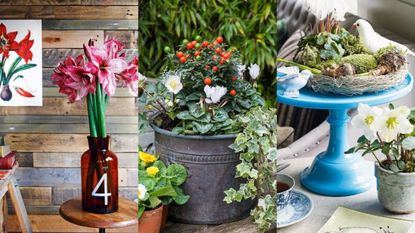 (Image credit: Future / Annaick Guitteny / Future / Nicola Stocken)
Sign up to the Homes & Gardens newsletter
Decor Ideas. Project Inspiration. Expert Advice. Delivered to your inbox.
Thank you for signing up to Homes & Gardens. You will receive a verification email shortly.
There was a problem. Please refresh the page and try again.
You simply cannot go wrong if you invest in Christmas plants and flowers for your home or as gifts – and these are the best this season has to offer.
Traditional carols such as The Holly and the Ivy or the more recent Under the Mistletoe by Justin Bieber set a celebratory mood, whilst the centuries' old song O Tannenbaum immortalizes the humble fir tree. When it comes to celebratory floral decorations, little compares with the rich red foliage of poinsettias. Meanwhile, outdoors, even the most dismal morning brings the unlooked-for pleasure of wondrous flowers such as hellebores, clematis or aconites; and berries aplenty on evergreen skimmias and hollies.
So, as you gather greenery to decorate your home or to give as gifts, take a moment to discover the best Christmas plants and flowers for home or gifts.
Best Christmas plants and flowers
This list includes our favorite Christmas plants and flowers. It may be that you plant them now as one of your winter garden ideas – or perhaps you will want display them indoors in containers as a table centerpiece or as part of your Christmas foliage ideas display.
It's also wonderful to give Christmas plants as gifts – for green-thumbed friends to enjoy as indoor plants or planted in their own yards. You can use many of these picks to plant a winter container, too.
1. Holly
First, holly, one the more traditional Christmas plants. The most ancient of Christmas traditions of decorating churches and homes derives from the Roman festival of Saturnalia, a seven-day fest of debauchery and drinking. Later, Christians adopted holly to represent Christ's crown of thorns, the crimson berries a symbol of his blood, and the evergreen leaves a metaphor for life after death.
Today, boughs of holly are used to decorate Christmas hallways, whilst the berries add color to Christmas wreaths and tree decorations.
Outside, hollies augment a yard's permanent framework, either as shrubs, hedging, or as topiary, clipped into balls and standards (discover when to prune holly bushes to keep them in good shape).
Easy-going holly cultivars from the Ilex aquifolium group vary from bushy to tall, with glossy berries offset by prickly leaves that range from dark to light green, and often splashed with yellow. Male and female flowers are usually borne on separate plants, and one from each sex is needed to produce berries.
2. Rosemary
Rosemary has been associated with the Christmas period long before poinsettia, as rosemary is believed to have been one of the plants in the manger where the baby Jesus was cradled.
In the Middle Ages, people believed that if they smelled rosemary on Christmas Eve, they would be healthy and happy throughout the New Year, so they walked on rosemary spread across the floors.
This started a tradition of rosemary in Christmas decorations that we continue today – with the rosemary table top Christmas trees, wreaths, festive swags, and evergreen bouquets.
If you are growing rosemary yourself, ensure you learn both when to prune rosemary and how to harvest rosemary to ensure it's in good shape for the festive season.
3. Amaryllis
The massive, six-pointed amaryllis bloom makes an impressive festive decoration at the backdrop of a bleak day. If you want to have a blooming amaryllis for Christmas, you should plant the bulbs no later than the beginning of November, although it's always safer to just buy one already in bloom.
4. Ivy
In pagan festivals, ivy was used to celebrate the Winter Solstice and ward off evil spirits. Over time, due to its clingy nature, ivy has come to represent fidelity and, being forever green, eternal life.
English ivy, Hedera helix, is one of those Christmas plants used to add fresh greenery to wreaths and Christmas table decor ideas, lasting well indoors.
Alternatively, outdoors this most easy-going of drought-tolerant evergreen climbers can be trained over arbors or arches, the dense canopy giving shelter to countless small creatures.
English ivy comes in many cultivars with leaves varying from deep to pale green or grey, and infused with purple or yellow variegation. Some are very vigorous, so select a variety to suit the space available. In fall, many varieties bear nectar-rich flowers that tempt butterflies, followed by black fruits in late fall – a treat for the birds. Beware though, these berries are poisonous for humans.
5. White chrysanthemums
As the chrysanthemum symbolizes optimism and joy, it comes as no surprise that it's now synonymous with 'the most wonderful time of the year'.
However, white chrysanthemums are also brought into German homes on Christmas Eve because of an old legend in which a peasant family ushers a beggar man in from the cold. Claiming to be the Christ Child, he then fled, leaving two of the flowers behind.
6. Mistletoe
Many a romance has started with an innocent seasonal peck under the mistletoe, but the reasons behind this Christmas tradition vary. In Norse mythology, it is said that after her son's death from a mistletoe arrow, the goddess Frigg was so distraught that her tears turned to white berries that coat the plant in winter. However, after the gods resurrected her son, she declared mistletoe a symbol of love, promising a kiss for all who passed beneath.
Mistletoe is a woody climber that grows in the canopy of trees, with no roots linked to the earth, and remaining green in winter when trees are bare. It is no surprise then that its mysterious vitality has long been associated with magical powers. Druids revered it, because it blossomed even during the frozen winter, and by Victorian times, kissing beneath mistletoe was an established tradition.
European mistletoe, Viscum album, is a parasitic plant that weakens its host tree, without killing it. Hosts include apple trees, poplar and lime.
Mistletoe keeps indoors for a couple of weeks after gathering, if kept in a cool place.
7. Hellebore
At a time when the garden mostly sleeps, a select cast of delicate but doughty Christmas flowers make an entrance onto an unyielding, wintry stage.
One of the loveliest winter plants for pots and borders – or if you want to create a winter flower arrangement – is Helleborus niger, known as the Christmas or Lenten Rose, a semi-evergreen perennial that bears exquisite flowers from midwinter.
It's easy to grow hellebores. Whilst a sharp frost renders hellebores prostrate, they quickly pick themselves up, none the worse for wear. Hellebores planted near the house can be enjoyed from within, blending well with miniature bulbs, their leathery green leaves adding interest throughout the year.
As cut flowers, hellebores droop, so it's best to float the heads in a shallow bowl of water. Hellebores thrive in moist, free-draining, humus-rich soil. Plant in a sheltered spot, in sun or partial shade, mulching in late summer as the new flower buds develop. Repeat in December, trimming back tatty leaves.
8. Firs and pine cones
The first known Christmas tree to appear in England was in the 1760s when the German-born Queen Charlotte put up a tree at the royal court. Sixty years later, the lyrics of the song O Tannenbaum, emphasize the fir's tree's year-round appeal: 'How lovely are thy branches! Not only green when summer's here but in the coldest time of year.'
And, of course, fir is wonderful for inspiring pine cone decorations.
In the UK, the Nordmann fir, Abies nordmanniana, is the most popular Christmas tree variety because it barely sheds its glossy, dark green needles. Some trees are sold with roots, ideal to replant outdoors in a cool, sheltered spot — either in open ground, or in a container ready to re-use the following year.
For small gardens, there are some handsome slow-growing dwarf evergreen pines such as Pinus 'Ophir' or Pinus contorta 'Chief Joseph' which has golden needles that glow on the dreariest day.
Grow in a sunny spot, in well-drained soil that is neutral to acidic.
9. Poinsettia
Originating from Mexico, the poinsettia (Euphorbia pulcherrima) is tender – but one of the best winter house plants and Christmas plants given as gifts, loved for its brightly colored bracts.
The Christmas tradition comes from a Mexican folktale about a poor girl called Pepita who, having no present to give the baby Jesus, picked a bouquet of weeds which were later transformed into bright red, star-shaped flowers – a link with the Star of Bethlehem.
Given the correct care, poinsettias bring seasonal cheer for weeks on end. Position plants in a warm, light position away from strong sunlight and drafts of either hot or cold air.
Poinsettias are sensitive to temperature and thrive between 60 and 68ºF (15 and 21°C) – prevent foliage from touching cold window panes. Water sparingly, only when the compost feels dry – overwatering causes leaf drop and wilting. To extend the flowering life of plants, mist regularly to create humidity.
Our list of the best poinsettias for Christmas will give you an idea of the different varieties to pick from.
10. Christmas cactus
Also known as the Thanksgiving cactus and holiday cactus, the Christmas cactus is so-called because it flowers in winter.
Once you've learnt how to grow a Christmas cactus, with its dainty tendrils and boldly-colored flowers, you will have a plant that can bloom and bloom again throughout winter and beyond.
A Christmas cactus prefers dappled natural light and well-draining, loose potting mix in winter; in growing season – from spring to September, it will enjoy slightly brighter light. Feed monthly in growing season, too, to guarantee more flowers.
11. Cyclamen
Wonderful Christmas plants as gifts, indoor cyclamen are ideal for indoor displays; larger than outdoor cyclamen, they are native to the Middle East; outdoor cyclamen are an essential ingredient in your winter hanging basket ideas. Cyclamen come in a range of festive colors – from white to vivid pinks and reds – and will flower even when it's freezing outside.
Cyclamen enjoy good natural daylight – although keep them out of direct sun and away from radiators if kept indoors. Don't overwater, and remove flowers as they die off to keep the plant healthy and the display neat.
Once cyclamen have flowered, continue to feed and water them until the flowers disappear and the leaves turn yellow. New growth will return – at which point you can begin watering and feeding again.
12. Heather
Winter gardens, containers – and even pots indoors – are always at their best when heather is included in the mix. The colors – green, pinks, whites and purples – really stand out against other foliage that has faded to grey or brown; heather also attracts bees year round.
Plant heather in the fall or early spring. Some varieties – calluna – enjoy acid soil; others – erica – prefer neutral to alkaline soil.
13. Snowdrops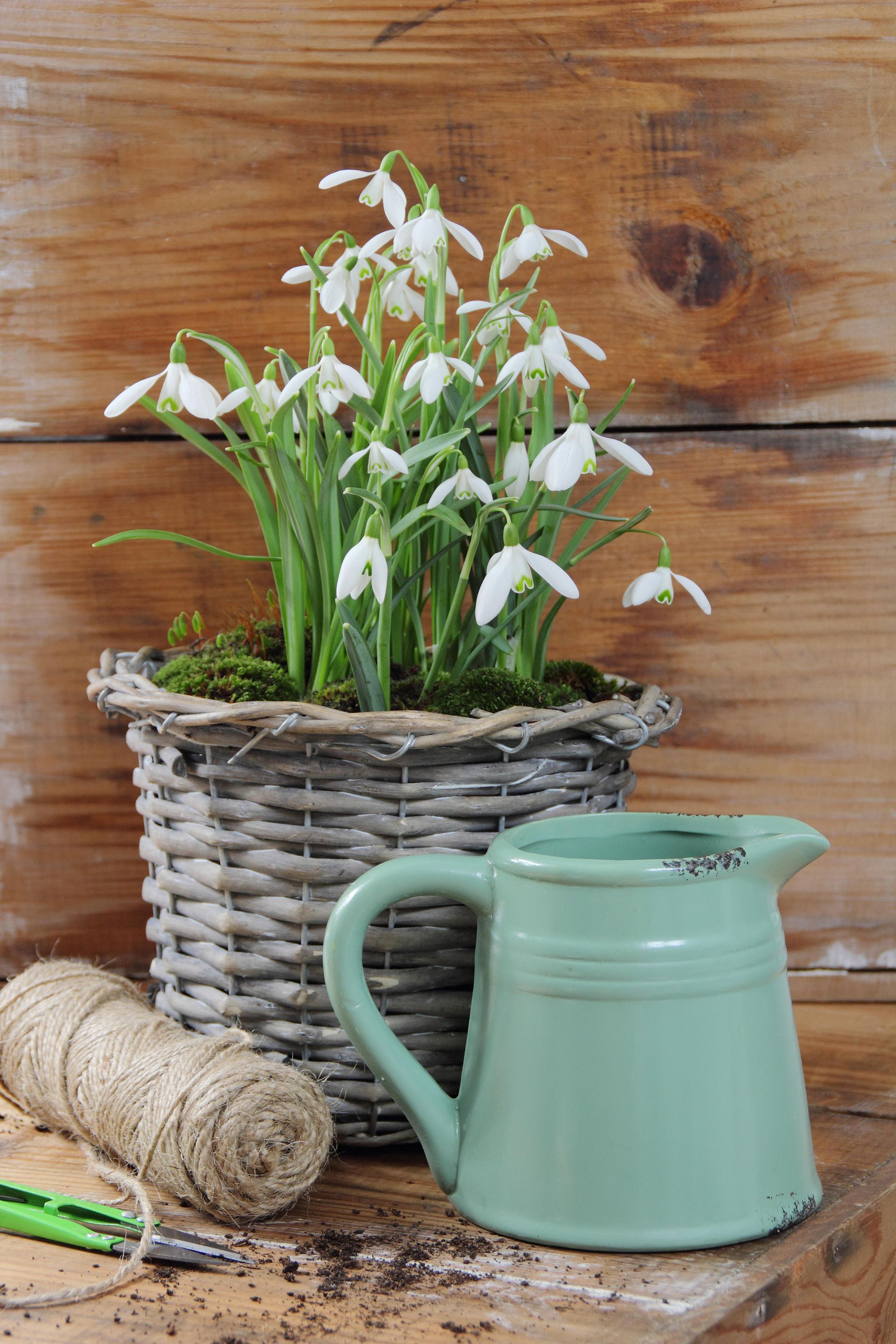 If you are planning a winter garden, snowdrops should be on your list – but equally, forced snowdrop bulbs make wonderful Christmas plants as gifts.
Why plant snowdrops? They herald the coming of spring – guaranteed to lift the spirits on dreary winter days.
Keep snowdrops cool to guarantee longer life indoors.
What is the most popular Christmas plant?
The best Christmas plant – or at least, the most popular – is undoubtedly the poinsettia, which starts arriving in our stores from around October/November. One of the most common Christmas plants given as gifts, its bright red and green – and sometimes cream – leaves make it instantly recognizable, and a room instantly festive.
What plants can I grow for Christmas?
The easiest plants to grow indoors for Christmas include poinsettia, snowdrops and cyclamen; outdoors, holly, ivy and hellebore are low-maintenance for planting in December.
Sign up to the Homes & Gardens newsletter
Decor Ideas. Project Inspiration. Expert Advice. Delivered to your inbox.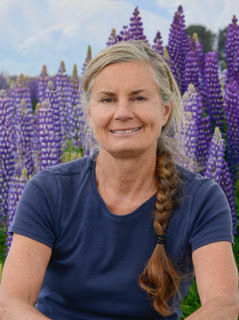 Nicola Stocken is an award-winning photographer and writer, conveying the beauty of gardens and plants through words and pictures that appear in publications worldwide. For some 30 years, she has photographed throughout the British Isles, meeting the remarkable people behind some of the country's loveliest gardens, specialist nurseries and unique plant collections.