What to plant in December – the best flowers, fruit and vegetables to grow this month
If you're wondering what to plant in December, find out which flowers, crops and more you can grow now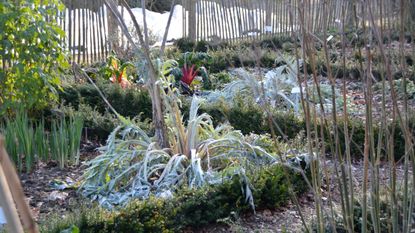 (Image credit: Piero Intraligi EyeEm/Getty Images)
When it comes to deciding what to plant in December, remember that this is the best time to be planning ahead for the garden next year.
If the conditions are right there is still lots of choice for what you can plant in readiness for spring and summer too, including hardy vegetables, trees, shrubs and summer blooms.
Plan well now and you'll be rewarded with a garden that bursts into color and life once winter is over, and a thriving vegetable plot that will yield a long-lasting harvest. Be sure to include some of these garden ideas when planning a kitchen garden or dreaming of a stunning flower display next year.
It might be cold out but your plant never stops growing so here are winter garden ideas for you to get planting now.
What to plant in December – veg crops to sow now
Start to plan your vegetable garden ideas for next year. Make a note of what you planted where this year to ensure good crop rotation that avoids pests and diseases.
Order your vegetable seeds now to get a head start. You can still sow certain seeds outside if the conditions are right. This way you will get a succession of produce to see you right through spring and into summer.
Herb garden ideas such as basil, dill, chives and mint can also be sown indoors on your windowsill for easy picking during the winter months.
There are lots of options for what to plant in December for a summer harvest.
1. Garlic
While garlic can be planted any time from mid-fall to late winter, the best yields are obtained if planting takes place before Christmas. Traditionally it's done on the shortest day of the year.
Garlic is such a multi-purpose veg that it should be top of your list every time. And home grown is so much fresher and tastier.
If you live in an area with a mild climate you can plant garlic sets outdoors in December as long as the soil is well-drained.
Carefully split the garlic bulb into cloves and plant each clove in the ground with its pointed tip facing upwards, to a depth of about 2.5cm (1in) below the surface.
Finding out more about how to grow garlic will ensure you get the best out of your crop.
2. Winter salad leaves
Salad leaves like mustard greens, mizuna, corn salad, lambs lettuce and 'Winter Gem' lettuce can be grown outside in a cold frame or unheated greenhouse, and December is a great time to sow the seeds. If you live in a mild area grow them in the ground and use cloches to protect them if temperatures dip dramatically.
Many of the varieties of leaves are hardy and can withstand frost so are a great choice to give you a regular supply for the winter salad bowl. Opt for cut and come again varieties and pick the leaves regularly to keep the supply coming.
3. Broad beans
Broad bean seeds can be planted directly in the ground in mild areas. For an early crop choose a hardy variety such as 'Longpod' and sow outdoors as long as the soil is not too cold.
Warm up the soil by covering it with polythene to help germination. Keep horticultural fleece or cloches handy to protect your new seedlings just in case the temperature dips.
Your young broad bean plants will put on a growth spurt when the weather starts to warm up. Aim to sow seeds regularly to keep the supply coming.
Flowers to plant in December
There are plenty of flower seeds you can sow now if you have a heated propagator or warm windowsill. It's not too late for bulbs either. This will give you a head start on getting the flower bed ideas of your dreams next year.
1. Sweet peas
If you're planning a cut flower garden you definitely need sweet peas in the mix. Try sowing them indoors, using cardboard loo rolls so they can easily be transferred to the garden once the weather warms up.
"When your seedlings are around 10cm tall pinch out the growing tips to encourage them to bush up," advises plant expert Sarah Raven.
You can also grow them outdoors in a cold frame over winter for planting out in the spring.
Whichever method you choose, our advice on how to grow sweet peas will ensure you get the best results.
2. Hardy cyclamen
Some of the best winter plants for pots and borders, you can grow hardy cyclamen and you can fill your garden with masses of pretty color that will last for months.
Start seeds off indoors by soaking them overnight in warm water. Plant them up in small pots with a layer of soil or grit covering the surface as they need darkness to germinate.
Sowing seeds in a cold frame is a good alternative and an excellent way to get them started outdoors. Hardy cyclamen like cyclamen coum and cyclamen hederifolium can be sown outdoors in December.
3. Tulips
It's not too late to plant tulip bulbs in containers or borders. These are one variety of bulb that will still do well even when planted this late in the year.
Space bulbs at least twice their width apart, and at a depth of two to three times their height. The pointed end of the bulb should be uppermost. If you live in an area with very cold winters, tulips benefit from deeper planting to protect them from frosts.
Everyone needs more tulips in their lives – our detailed advice on how to plant tulip bulbs will ensure the best results in your backyard.
Shrubs to plant in December
The season for planting winter-flowering shrubs is from October to April so it's fine to plant them outdoors in borders and containers this month.
Avoid planting if soil is water logged though or you can't get your spade in the ground as it's frozen.
Container gardening ideas can be planted out at any time of the year, but are easy to care for if planted in winter, as they need less watering and feeding.
Bare root shrubs are only available in fall and winter. They should be planted as soon as possible after getting them home so they're a good option for what to plant in December.
1. Sarcococca confusa
This lovely evergreen shrub (also known as Christmas box) with glossy leaves and highly fragrant white flowers is easy to grow, and will thrive pretty much anywhere.
The sweet scented flowers last from December round to February and add a real hit of winter fragrance to the garden, then the plant is covered with attractive black berries so it's a good all-rounder.
Plant out in December. Soil should be well drained and moist, as well as rich in organic matter. Top dress with good compost and, if you live in a cold region, use an organic mulch to protect roots from freezing conditions.
2. Mahonia 'Winter Sun'
If you want an eye-catching statement shrub to light up the winter garden with a pop of vivid color choose mahonia.
With a delicate scent and large clusters of canary yellow flowers cascading from rosettes of dark green leaves from November right round to March, Mahonia x media 'Winter Sun' is hard to beat
A trouble-free plant, it's easy to manage and fast growing, plus resistant to frost and snow. Which means it's a great option for planting in December.
3. Bare root roses
Planting bare root rose varieties now means they can get a good root system established. These young rose shrubs are lifted when they're dormant and replanted as soon as possible where you want them to grow.
Loosen the roots before planting roses and if they're dry immerse them in a bucket of water to refresh them. Get them in the ground as soon as you can.
Use mycorrhizal fungi to give them the best start. These help to protect roots against disease and your plant should get established faster.
Set the plant in the hole to the depth of the 'tide mark' on its stem, which shows how deeply it was planted before. Attach to a stake. Firm in the soil well around it and water.
Fruit to plant in December
The thought of picking fresh fruit is probably not foremost in your mind but when it comes to what to plant in December there are plenty of options to consider now.
1. Raspberries
Plant raspberry canes (straight woody stems) in December while they're dormant. Winter is the most reliable time to plant the canes and they will quickly get established with minimum fuss before starting to shoot in spring. This will provide you with a tasty crop come summer or autumn, depending on the variety you choose.
You can plant raspberry canes from October to April. "Buy plants that are certified free of viruses because raspberry plants are very prone to such infections, which are spread especially by aphids," advises plant expert Carol Klein. Watering is seldom necessary except if it's really dry in the following spring.
The canes should not be planted too deeply as raspberries are quite shallow rooted so the roots should be just covered. Firm them in with your hands to make sure the canes do not loosen in the ground in windy weather.
You can ensure you get a good yield by learning how to grow raspberries properly.
2. Blueberries
Plant blueberries in December and you will be adding them to your breakfast pancakes come summer. You can plant blueberry bushes at any time of year, except when the ground is frozen.
If planting them in the ground, plant to the same depth as the 'tide mark' on the stem if bare root or to the same depth as the pot if container grown. Water well and continue to do this until your blueberry bush is established.
Blueberries are acid-loving plants so if your soil is too alkali, try growing them in containers with ericaceous compost. Finding out more about soil types will give you best results.
3. Rhubarb
A dream to cook with, every garden needs a clump of rhubarb growing in a shady corner. Plant rhubarb now in well-prepared soil with plenty of organic matter as it needs a lot of feeding. Choose a sunny spot and plant in well-drained soil. Dig a hole at least twice the size of the root ball and make sure the 'crown' is level with the soil before watering well.
If growing forced rhubarb (where you prevent the light getting to it) in the garden, choose a variety such as 'Timperley Early'. Ready for picking as early as February, this easy to grow variety will soon reward you with a crop of tender pink stems. Find out more about how to grow rhubarb to make sure your crop is the best it can be.
December is also a good time to lift and divide existing rhubarb crowns so plants remain productive. Use a spade to lift each crown before splitting it into 3 or 4 pieces and replanting them separately. Or share the love by giving them away to friends and neighbors.
Sign up to the Homes & Gardens newsletter
Decor Ideas. Project Inspiration. Expert Advice. Delivered to your inbox.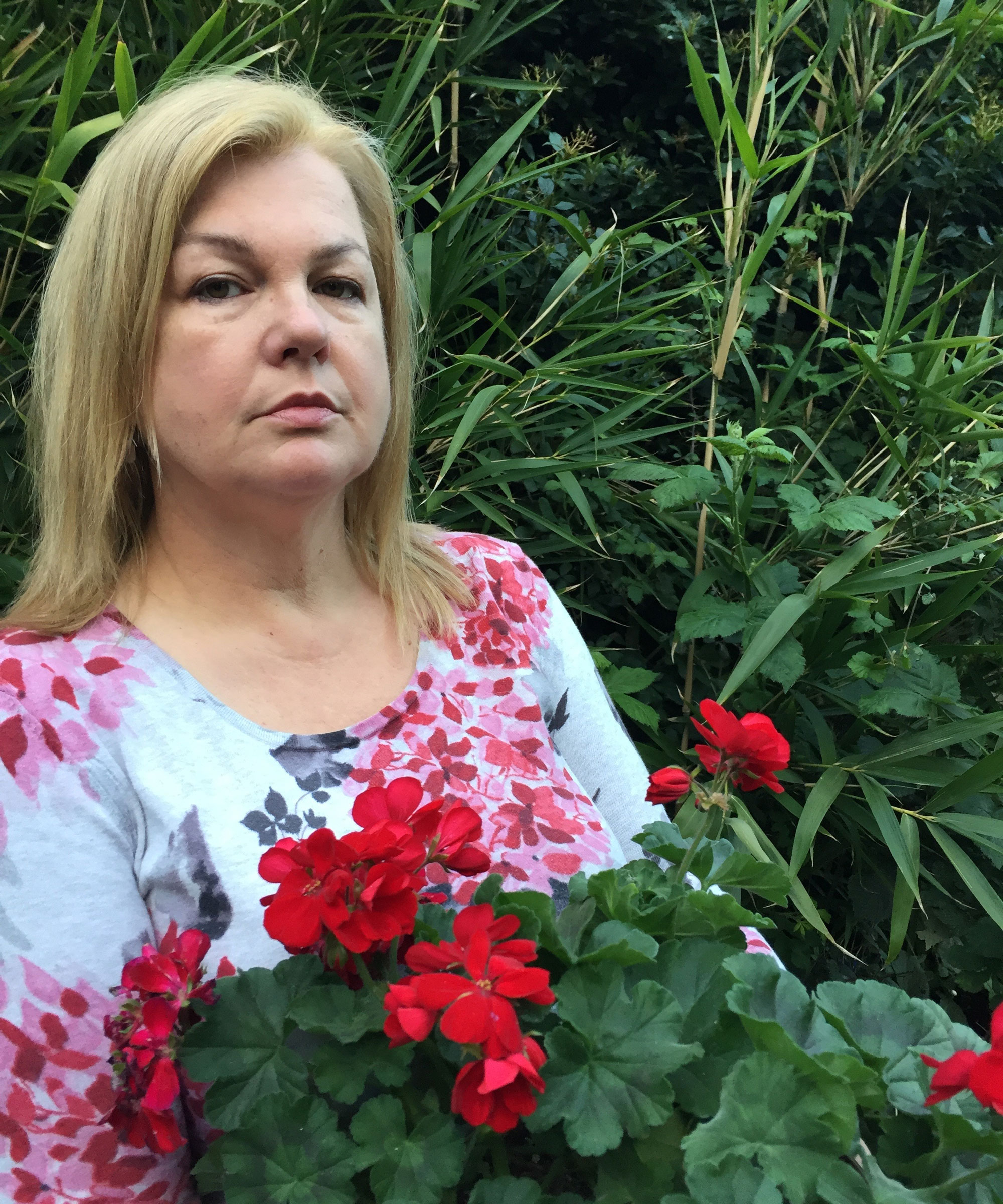 Lifestyle journalist Sarah Wilson has been writing about flowers, plants, and garden design and trends since 2015. Having already studied introductory garden and landscape design as well as a course in floristry she is currently adding to her list of qualifications with an RHS Level 2 course in the Principles of Plant Growth and Development. In addition to homesandgardens.com and livingetc.com she's written for gardeningetc.com, Modern Gardens and Country Homes & Interiors magazines.