9 dehumidifier mistakes I made so that you don't have to
Learning how to make my dehumidifier as efficient as possible certainly involved some trial and error – here is what you need to know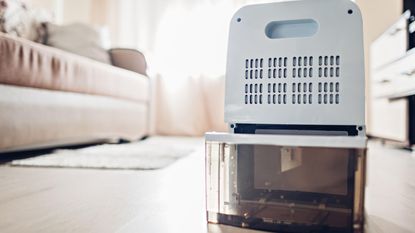 (Image credit: Alamy)
Sign up to the Homes & Gardens newsletter
Decor Ideas. Project Inspiration. Expert Advice. Delivered to your inbox.
Thank you for signing up to Homes & Gardens. You will receive a verification email shortly.
There was a problem. Please refresh the page and try again.
When I bought my dehumidifier I thought it would be as simple as turning the machine on and letting it run for a few hours before all my problems were solved. Unfortunately, however, I learned that it is not always that simple – especially when I want my machine to run as efficiently as possible.
It turns out that even the best dehumidifier needs some setup and trial and error to get it working at its best, especially as each home is so different. Who knew that angling the machine the right way could greatly affect how quickly my thick jumpers would dry? Certainly not me.
Here, I share the nine dehumidifier mistakes I have made since owning my machine that you can learn from them too.
On Sale
Waykar 2000 Sq. Ft Dehumidifier
A dehumidifier for spaces up to 2000 Sq, this device is able to remove up to 34 pints of moisture per day and features a built-in timer and humidity adjustment to achieve the ideal settings for your home.
Midea 50-Pint EnergyStar Smart Dehumidifier
The Midea 50-Pint EnergyStar Smart Dehumidifier has been designed for maximum efficiency, helping you save on energy bills. The phone app also allows you to control the dehumidifier from anywhere.
1. Facing my dehumidifier the wrong way
I was learning how to dry clothes quickly indoors when I first stumbled across dehumidifiers so, naturally, when I finally spent the money for a large machine I started putting my new dehumidifier beside my heated airer to help dry my clothes. However, it turns out that this is not the best way of drying them afterall
I saw a tip on TikTok to place my dehumidifier beneath my airer so that the new dry air would blow across my clothes. Given that almost all dehumidifiers work by pumping the drier air from the top of the machine, this way it is a great universal trick for getting your laundry dry quickly – especially in winter.
What's more, I find that this method helps distribute the lovely smell of freshly washed linen around my home too.
2. Forgetting to clean the filter
Given that my new dehumidifier was nothing like the best air purifier and did not clean the air in my home, it never crossed my mind to clean out the filter. It turns out that even though it is not its main function, my dehumidifier was catching some of the hair and dust floating through the air after all.
Forgetting to clean my dehumidifier filter meant that my machine was not working as well as it should as the clogged up over time. Luckily, I found it easy to clear out the filter with a dampened microfibre cloth from Amazon in just a few minutes.
3. Opening windows and internal doors
I knew that opening up windows and doors helps to freshen up the air in a home, so I made the mistake of assuming it would help my dehumidifier do its job – given that this point is featured in a list of my dehumidifier mistakes you would be correct in assuming I was wrong in this.
In fact, enclosing the dehumidifier into one space at a time, with all windows, and external, and internal doors closed allows the machine to work more efficiently as it is not trying to dry out more air. What's more, leaving a window or door open just draws more moisture in. the complete opposite of what I needed. Doing this also meant that the time I spent working out how much it costs to run a dehumidifier was pointless, as I was not running my machine as efficiently as I was supposed to, wasting energy and money – a mistake I am not looking to make again.
4. Putting it in the wrong place in my house
While I quickly fixed the orientation of my dehumidifier for drying my clothes, finding the best spot for it around my house was far more difficult. I needed to find a space where the machine would benefit a few rooms at a time given that my house is very prone to humidity and condensation, while also making sure it would be efficient.
Originally I put my dehumidifier in my kitchen as the room is the coldest and often dampest in my house, but it turns out that this was an uphill battle. The constant use the space sees for cooking or making coffee meant that the machine was often working overtime – I need to find an alternative for that space I think.
I settled on a spot in my upstairs hallway, allowing my large machine (much like this one on Amazon) to dehumidify my bedrooms and home office ideas and get rid of condensation inside windows upstairs.
5. Not buying the right size machine
I admit that I played around with a smaller, cheaper dehumidifier model for a while before committing to buying a larger more expensive machine and it taught me that skimping on size is one of the biggest dehumidifier mistakes someone can make.
While a larger machine can be on the pricier side, my dehumidifier changed my home and my life, and I would never go back to multiple smaller machines again. There are a few things you should look for when buying a dehumidifier, I learned, including the dehumidifier's capacity (meaning the amount of water it can pull from the air each day rather than the amount the machine can hold before being emptied), a timer function and an electronic humidistat so that the machine will only run when the room's humidity is too high.
I found that a dehumidifier that is too small will never be sufficient enough to get your room down to the required humidity, so investing in the best machine for you the first time will save a lot of hassle and stress in the long run.
6. Putting it too close to other things like furniture and walls
I liked to try and tuck my dehumidifier away at first, especially given that it is rather large and unsightly in comparison to the rest of my home décor. Because of this, one of my biggest dehumidifier mistakes was pushing my machine a little too close to walls and furniture in an attempt to make its presence a little less known (although this is hard given its volume).
Given that the machine pulls in air through the back, this was yet another move that made my dehumidifier less efficient and was not a great way of cutting energy bills. Moving my machine away from things and leaving the recommended eight-inch gap around each side allowed the machine to run more smoothly – and I guess I have to come to terms with its mildly irritating size with time.
7. Not considering how loud they are before buying one for the bedroom
My bedroom is certainly more prone to condensation and moisture than some of the other rooms in my home, especially considering I spend so much time in there with the door closed watching TV late at night. I thought that buying a dehumidifier would be a great solution, especially when so many market themselves as having a 'silent' function.
Unfortunately, no matter how many marketing ploys promise silent running, the nature of a dehumidifier means that the machine is always going to be loud (even on its quietest running mode). I learned very quickly that is not something I could sleep with turned on so instead I run the machine first thing in the morning when I get up for work and use a window vac to beat condensation on my windows.
If you're considering buying a dehumidifier for your bedroom at night, a large mechanical machine may not be for you.
8. Not setting the right humidity level
It turns out that I cannot simply turn on a dehumidifier and leave it be for hours on end, as much as that would make it easier. Instead, I had to learn what the best humidity level for my home was and program my dehumidifier to turn off once that level has been reached.
At first, I thought I wanted as much moisture to be removed from my house as possible, after all, one of the main reasons I bought my machine was to prevent and get rid of mold in my old house. As it turns out, a home with too low a humidity level is just as bad as a home with too high a humidity!
The optimal humidity is around 30–50%, with high humidity allowing the growth of mold and bacteria as well as the breeding of dust mites, and lower humidities leading to itchy eyes, dry skin, and other allergy-like flare-ups.
9. Not making an effort to fix sources of excessive moisture
I was under the assumption that most of the moisture in my home was caused by things I was doing, such as cooking, taking hot showers, and even just breathing – but it turns out there were some more sinister things at play.
It turns out I had a few small leaks from old pipework that was increasing the humidity in my home, old concrete that had seeping groundwater, and a kitchen extractor fan that was not working as optimally as it could be. Fixing issues around the house like these substantially helped to reduce moisture alongside my dehumidifier, making it more efficient in the long run.
Not tackling these issues would have made my dehumidifier almost redundant as it would be fighting against constant sources of moisture to dry out my home.
Can you dehumidify too much?
There is a chance of dehumidifying your home too much with a dehumidifier, especially if you are leaving your dehumidifier running for several hours on a timer unattended. Over-dehumidifying your home can lead to an increased chance of respiratory illnesses and dry and cracked skin.
What percentage should your dehumidifier be set at?
Setting your dehumidifier to a set humidity level of between 30 and 50 per cent is often a better choice than setting your machine to a timer. A humidity below 30 can lead to illness, whereas a humidity above 50 or 60 creates the ideal breeding ground for dust mites and mold.
Many humidifiers can be set to turn off once a desired humidity has been reached.
Sign up to the Homes & Gardens newsletter
Decor Ideas. Project Inspiration. Expert Advice. Delivered to your inbox.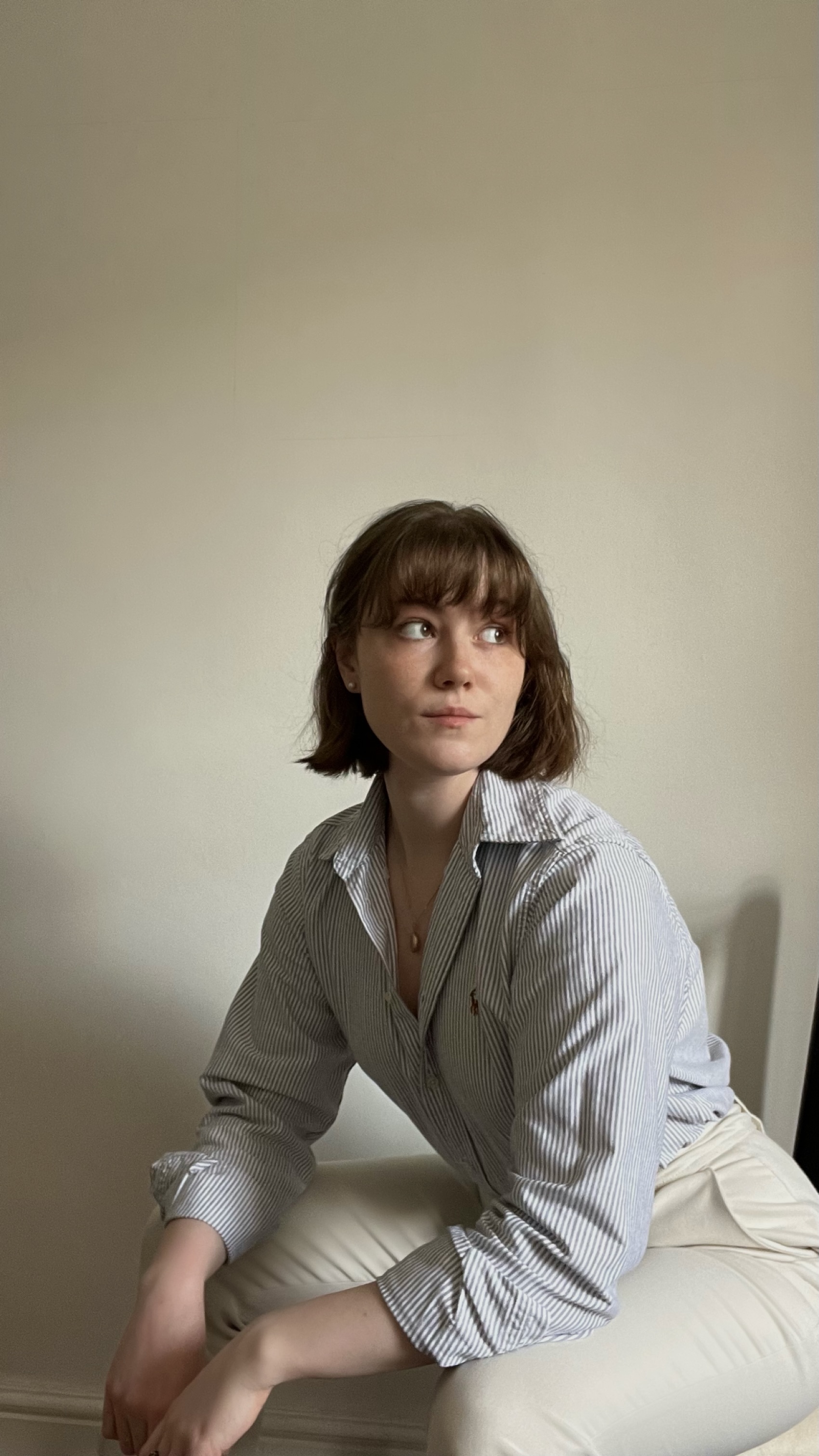 Chiana has been at Homes & Gardens for a year, having started her journey in interior journalism as part of the graduate program. She spends most of her time producing content for the Solved section of the website, helping readers get the most out of their homes through clever decluttering, cleaning, and tidying tips – many of which she tests and reviews herself in her home in Lancaster to ensure they will consistently deliver for her readers and dabbles in the latest design trends. She also has a first-class degree in Literature from Lancaster University.