Follow these July 4th homeowner association rules for a safe celebration
Knowing your homeowner association rules and regulations will ensure a safe 4th July – so you can spend your time celebrating in style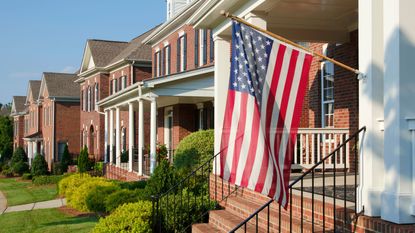 (Image credit: Getty / Credit: bauhaus1000 Creative #: 164820567)
Sign up to the Homes & Gardens newsletter
Decor Ideas. Project Inspiration. Expert Advice. Delivered to your inbox.
Thank you for signing up to Homes & Gardens. You will receive a verification email shortly.
There was a problem. Please refresh the page and try again.
So it's your turn to host July 4th celebrations this year. Whether you've moved into a new place and are excited to show off your home, or it's a tradition that family and friends to come you for the fun, there are plenty of preparations to get on with.
But forget 4th July decorations for a moment. There are a few July 4th homeowner association (HOA) rules you need to know about. If you're in a HOA, it's worth learning about the do's and don'ts on July 4th. HOA rules can be a little irritating, but flouting them can leads to fines of hundreds of dollars, so it literally pays to stay follow the rules.
From flag code rules to the antisocial times to grill, these rules are ultimately designed with community harmony and safety in mind. As outlined in your homeowner association handbook, you should familiarize yourself with guidance before any house party.
In case you've lost your paperwork or are wanting a quick refresher on what you can and can't do this Independence Day, we've listed the July 4th homeowner association rules you should follow for a safe and fun celebration.
The 5 July 4th homeowner association rules to know
1. Flag code rules
Displaying the Stars and Stripes outside your home is the most obvious way to mark Independence Day. But while there are no rules against putting your flag on your front porch, there are regulations in line with Flag Code that outline some do's and don'ts. These include when you display your flag, and how. Make sure you are familiar with all Flag Code rules and how they align with your HOA rules, so you can fly your flag without worry.
However, flying flags other than Old Glory could be an issue. The Freedom to Display the American Flag Act of 2005 gives you total freedom to fly an American flag in a HOA. However, this doesn't apply to other flags. The flags of other nations, pride flags, political banners or even sports flags might break the rules of your homeowner's association.
2. Firework displays
The only way to end a 4th July celebration is with a firework display. But putting on a good show involves much more than a few sparklers and skyrockets. A successful firework display should, above all, be safe.
Unfortunately, most HOA won't allow personal firework use, and suggest if you're going to have a display, that you should leave it to the professionals.
However, this isn't every HOA. If your HOA permits fireworks, they usually only allow legally purchased, safety-approved fireworks. They should be used under the supervision of an adult and well clear of any combustible material and nearby buildings.
You should ensure fireworks do not land or are thrown over into other homes and residencies of HOA members. The HOA rules instruct that residents who fail to follow this guidance will be held responsible for any damages and costs to repairs. HOA rules also contain instructions on firework clean-up. Make sure you soak any used fireworks in water before throwing them away.
3. Grill safety
So you've bought one of the best grills, and can't wait to show off your barbequing skills to your friends and family . But before you begin your all-American cookout, there are a few HOA safety tips to know, especially if you're grilling in a small space. These include making sure your grill is a safe distance from any buildings, debris, or decking that could catch fire easily. That usually means no grilling in the front yard. You should also consider any plants or greenery around – and never have your grill directly on the grass. Have a fire extinguisher or hose nearby, and always ensure your grill is attended to by an adult.
4. Guest parking
Most homeowner associations have rules and regulations when it comes to when and where you can park. If you have a driveway or garage you're permitted to park in that location. But what to do when guests come to stay? You should check your association rules for full transparency, however, these are the general rules:
1. Vehicle type
The majority of HOAs don't allow trailers, boats, or campers inside the community in aim to maintain the appeal and value of location.
2. Parking location
There are lots of different regulations when it comes to where homeowners, and their guests, are permitted to park. Condo units may have designated areas, or guest permits available. If you're in a house, with a driveway, it's worth checking the rules around street parking.
3. Parking time and length
While the rules on homeowner parking are usually flexible on time and length of stay, the board may only allow guests parking for a certain amount of hours. For communal parking areas, they may only allow short-term stays between 8 a.m. to 8 p.m for example. After this, the HOA can take action.
5. Antisocial behaviour
Be aware of your neighbors. Of course, enjoy the fun, but not to the detriment of your fellow homeowners. Your neighbors and others in the community have permission to call and complain about any loud or disruptive behavior. This could include noise disturbances, irresponsible alcohol consumption, or littering.
July 4th falls on a Monday in 2023, and many will be working the next day. Consider the times of your fireworks displays, and be wary of sleeping neighbors when playing music or partying with friends.
FAQs
Does local law supersede HOA rules?
Yes. If you're confused about any overlap between homeowner associate rules and rules laid out by local laws then it's important to know that local and federal laws always supersede HAO rules. Homeowner associations are private organizations that dictate the procedures and rights of HOA members. However, they are subject to state laws. You should check your HOA rules against state rules to ensure you're within the correct guidelines.
How do I find local HOA rules?
To find your local homeowner association rules you can visit the corporate commission website of the state you are living in and enter the name of the subdivision or community you are a part of. You should then be able to download an association's article and annual reports for free. If you are interested in the homeowner association rules of a state and subdivision you are not currently loving in but may be moving to, you can visit the local county assessor's website where you'll find all property information available for public viewing.
---
The 4th of July aside, it's important to stay in the know on your homeowner association rules and regulations. Your handbook may get updated and while there is some self-explanatory guidance when it comes to hosting and celebrating at home, there may be some less obvious directives you need to be aware of.
Sign up to the Homes & Gardens newsletter
Decor Ideas. Project Inspiration. Expert Advice. Delivered to your inbox.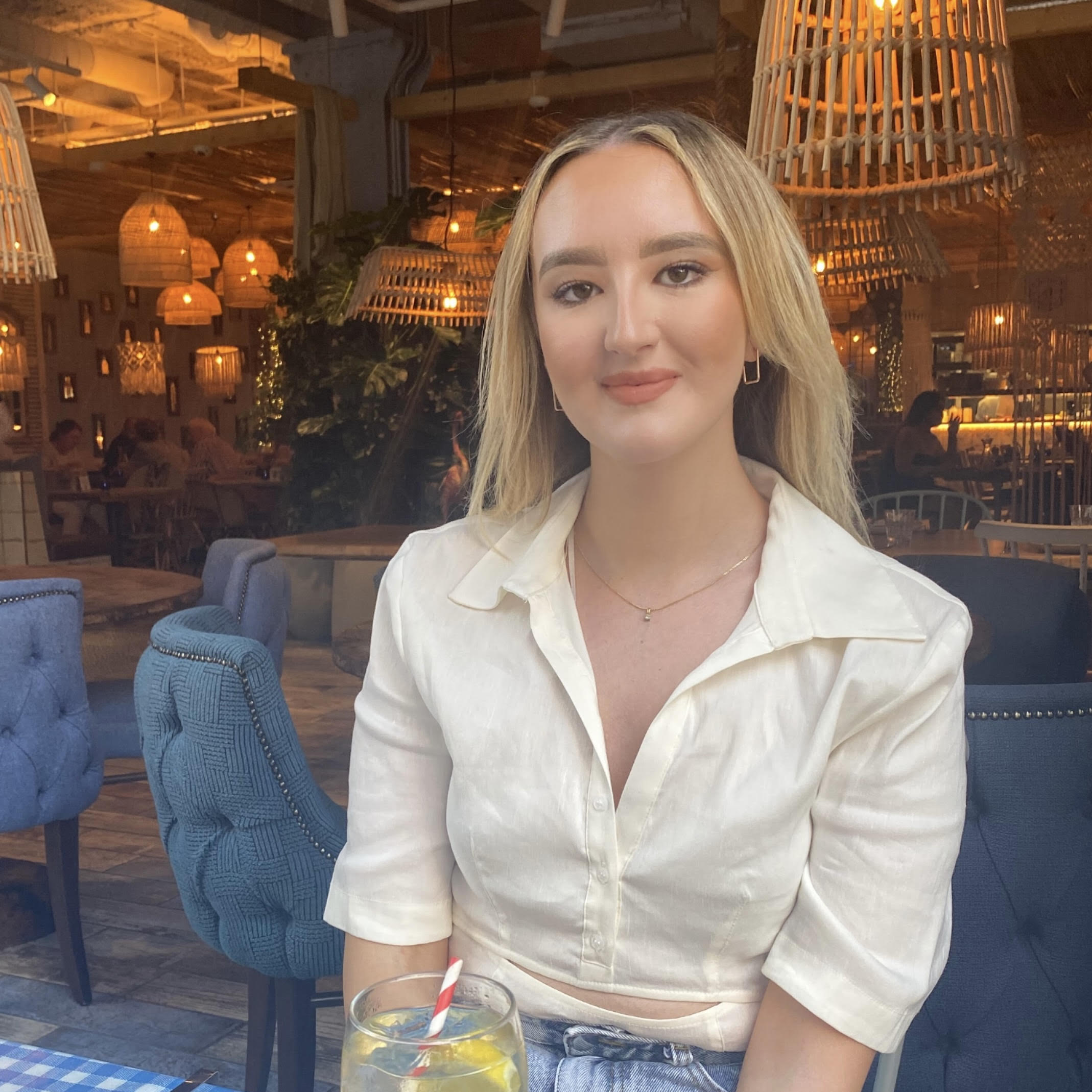 Louise is your eCommerce Editor and sleep specialist to help you wind down well. A connoisseur of the mattress world, Louise previously covered sleep and wellness (as well as the occasional organizational buy) at Real Homes, and has tried, tested, and reviewed some of the buys for your bedroom. With an MA in International Journalism and PR experience, Louise brings bags of bedding expertise and enjoys nothing more than helping readers find solutions and products that best suit their sleep needs.