How to clean blinds while hanging up – expert tips to make cleaning easier
These practical cleaning methods will keep your window treatments dust-free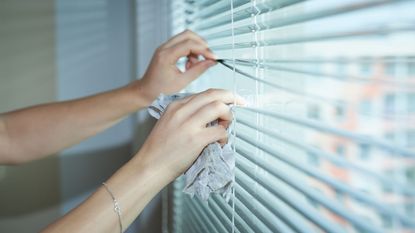 (Image credit: Getty Images)
Cleaning fixed window treatments is a task we often put off because of the hassle of taking them down. But there are various clever ways to clean blinds while hanging up for dust-free windows that let plenty of natural light in.
These cleaning tips for hanging blinds will make it easier to add this task to your regular cleaning regime and not just save it for your spring cleaning checklist.
How to clean blinds while hanging up
Here, cleaning experts explain how to clean window blinds in situ to help take the hassle out of house chores.
How to clean Roman blinds while hanging up
Roman blinds are some of the most beautiful blinds and are perfect for dressing bays. Being made of reams of fabric, however, means they pose an interesting cleaning challenge – especially in a dustier home.
To protect the fabric, you will need to approach cleaning Roman blinds with vacuum cleaners with a soft brush attachment, explains Alvin Pullins, cleaning expert and founder of Nerd in the House. Start by gently vacuuming the blinds from top to bottom, making sure to get in all the nooks and crannies. It will help to completely unfold the blind to do this, and use a small step ladder to reach the top.
As with any fabric blind, you can spot-treat stains with a damp cloth with a little laundry detergent, at Walmart. You should 'be careful not to get the fabric too wet,' however, says Alvin, as this can cause damage.
Alvin Pullins is a qualified home improvement specialist, cleaning expert, and maintenance professional with a passion for home renovations.
How to clean roller blinds while hanging up
Perfect as kitchen or bathroom blinds, roller blinds are tough, low-maintenance window treatments – but that doesn't mean you don't have to clean them.
Roller blinds are made from a specialized material that is able to take a tougher cleaning than other window treatments. That being said, they are just as susceptible to mold growth as other blinds – especially when you have gotten them wet whether this be from condensation or cleaning with a damp cloth to remove grease or odors.
'Mold can be difficult to clean, however, it is possible to remove with the right technique,' assures Emily Booth, care advisor at Hillarys. 'Pick up some fabric detergent formulated for killing spores and using a stiff brush, gently brush patches on the areas containing mold. Leaving your blind to air dry after cleaning and before rolling back up can help prevent further outbreaks!' Alternatively, you can use a mold spray at Walmart.
How to clean vertical blinds while hanging up
Vertical blinds can be one of the more tricky to clean while hanging up as they easily unhook and fall down. As a result, it is more common to clean blinds like these after taking them down, but that doesn't mean it isn't possible to remove dust while hanging.
'A vacuum cleaner with an upholstery attachment can help to get rid of any debris or dust on vertical blinds,' says Jenna Shaughnessy, cleaning expert and lifestyle blogger at Jenna Kate at Home, 'gently brush each individual slat with the brush.'
As with Roman blinds, you can spot-clean more difficult stains with a moist cloth and a light detergent, being careful not to soak the fabric, Jenna adds.
Jenna Shaughnessy is the founder of e-design business and lifestyle blog, Jenna Kate at Home. Her goal is to help her clients and readers achieve a healthy, beautiful home no matter the budget.
How to clean Venetian blinds while hanging up
Venetian blinds are some of the more troublesome to clean due to the number of delicate slats. However, this often makes it easier to clean them while hanging than taking them down.
Start by closing the blinds and running a soft duster over the slats before doing the same for the other side, says Jenna Shaughnessy. You can spot clean any obstinate stains or markings with 'a moist cloth and a mild detergent,' she adds. You can also use a mild dish soap such as Dawn, available at Walmart.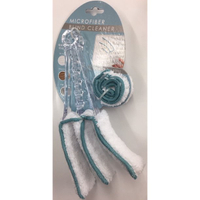 Microfiber Blind Cleaner | $3.98 at Walmart
This cleaning tool is handy for cleaning Venetian blinds while open and hanging up to clean the slat top and bottom at the same time.
FAQs
How do you clean sticky blinds without taking them down?
If your blinds have gone sticky (which is likely in high-traffic areas like the kitchen or bathroom) then use a clean cloth to rub the fabric down in a solution of half water and half vinegar. This will help to break down grease deposits causing stickiness.
Test the solution in a small spot first if using it on fabric to ensure it doesn't stain. After wiping, dry off with a dry clean cloth or towel and vacuum to remove any remaining dust.
What is the easiest way to clean blinds?
Cleaning blinds in situ without taking them down is often much easier than taking them down and cleaning them on the floor or in a bucket. While you can buy commercial cleaning tools to slide either side of hangings like vertical or Venetian blinds, you could also use an old, clean sock over your hand to quickly sweep either side. You can also use a soft brush attachment on your vacuum to remove dust quickly and easily.
---
Cleaning blinds while hanging up may require a more delicate hand, but it is far quicker than taking them down and trying to tackle cleaning them on your floor.
Sign up to the Homes & Gardens newsletter
Decor Ideas. Project Inspiration. Expert Advice. Delivered to your inbox.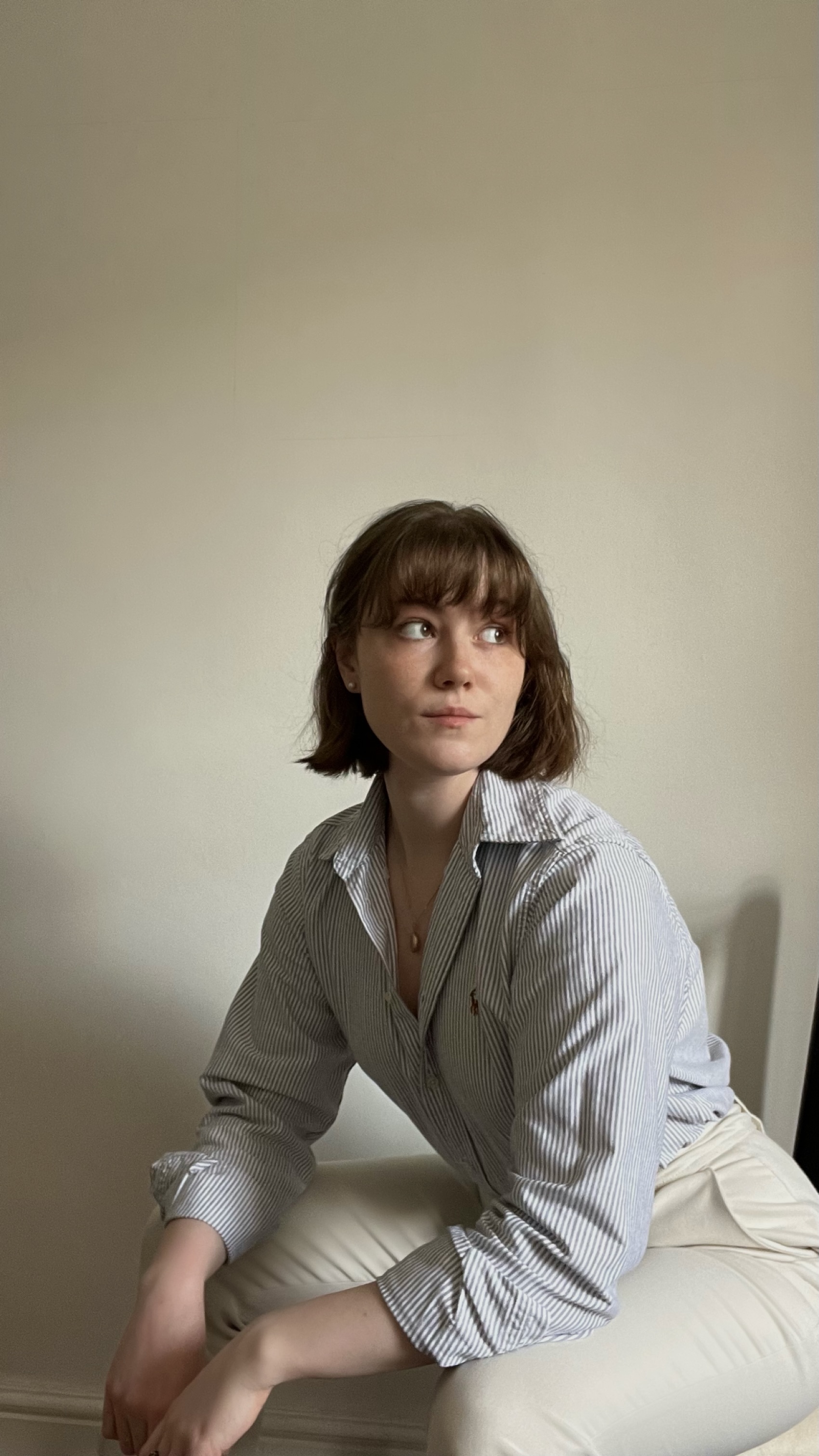 Chiana has been at Homes & Gardens for a year, having started her journey in interior journalism as part of the graduate program. She spends most of her time producing content for the Solved section of the website, helping readers get the most out of their homes through clever decluttering, cleaning, and tidying tips – many of which she tests and reviews herself in her home in Lancaster to ensure they will consistently deliver for her readers and dabbles in the latest design trends. She also has a first-class degree in Literature from Lancaster University.