How to organize your kitchen like a chef – 8 pro tips to cook with ease
It might not be how you think... or how you're doing things at home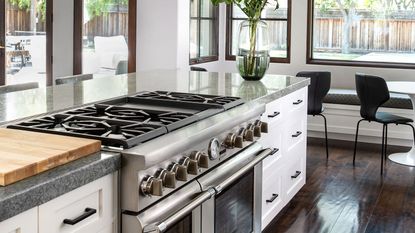 (Image credit: Susie Novak Interiors)
If it's practicality you want, organizing a kitchen like a chef has to be a sure win. Doing so will allow us to strike a fine balance between practicality and aesthetics. So if your organizational systems look beautiful but make it impossible to reach the soy sauce exactly when we need it, you might need a rethink.
Focusing too much on form and neglecting function is a common kitchen organizing mistake we fall into. With this in mind, we turned to a few of our favorite organizing pros to find out what they suggest for any true lover of the culinary arts who also craves a well-organized kitchen.
How to organize your kitchen like a chef
You can buy all the best kitchen organizers and invest in all the latest and greatest kitchen hacks from the pros, but in the end, these things alone probably won't make you a better chef. They'll make your kitchen look better, and maybe that's all you need!
If you're looking for some tried and true kitchen design tips for a true home chef, then it might be time for a slightly different approach.
1. 'Everything in its place'
As Catherine McCord, founder of Weelicious and author of Meal Prep Magic, points out, chefs are constantly working from the principle that everything must operate fluidly and function seamlessly.
'When I'm thinking about meal prep and cooking in a home kitchen, the first thing I think about is "mise en place" which translates from French to English as "to put in place" or "everything in its place,"' says McCord. 'In order to move quickly and efficiently in a restaurant kitchen you need to be organized and have everything in its place.'
This is why, when you look at a true chef's kitchen, things aren't organized in quite the same way a pro organizer might suggest. Instead of organizing in a way that looks visually appealing, McCord suggests taking a slightly different approach. 'Put your ingredients together so you can produce as many meals as possible in a short amount of time,' she says.
Catherine McCord is a mom of three, an entrepreneur, and a cookbook author. Catherine graduated from culinary school before working in high end restaurants. When she had her first child in 2007, she discovered there was no comprehensive guide that offered new parents simple, nutritious, flavorful recipes and guidance on how to feed their new eaters. So, she created Weelicious, which now addresses not just baby's mealtime but the whole family's. In 2015 she launched One Potato, a meal delivery service focused specifically on the dinnertime needs of families.
2. Create specific zones
If you're looking to design a kitchen like a chef, then Tanya Smith-Shiflett, owner and co-founder of the interior design firm Unique Kitchens and Baths, has one major word of advice.
'A proper kitchen should have dedicated zones,' she says and suggests creating categories that work for you. As some examples, Smith-Shiflett advises focusing on prep, cooking, clean up, and plating and serving.
From there, organize each zone in a way that makes sense for the task at hand. Most notably, though, across zones, Smith-Shiflett always ensures there's one thing. 'I recommend lots of countertop space!' she says.
Tanya has always believed that the kitchen is, in fact, the heart of the home. She has always been passionate about balancing function and beauty in the rooms we use most. While working full-time in medical sales, she began helping her husband's building company part-time with kitchen layouts and color schemes. Her innate ability to create beautiful kitchens promoted her to become the founder of Unique Kitchens & Baths.
Marissa Hagmeyer, Co-Founder and COO of NEAT Method, agrees that keeping kitchen counters clear is key. In fact, she says it's also important how many chefs you have in your home kitchen. 'If you cook with other members of your household, you might also consider setting up a prep zone that doesn't interfere with the cook,' she explains. 'In other words, can drawers and cabinets be accessed simultaneously for different kitchen roles?'
With a passion for elegant organizing solutions, Marissa serves as NEAT Method's COO. A little right-brained and a little left-brained, she can be found advising on designs, building spreadsheets, and implementing efficiencies. She also strongly believes that any leader is only as good as those who support him/her so is passionate about her team and making sure the right people are in the right seats.
3. Focus on the space around your oven
Of course, not every meal requires your oven. But it's still, arguably, one of the most important zones in your kitchen to keep well-stocked and well-organized – because it's where a lot of the fast-paced action happens.
'I store pots and pans in a cabinet right next to my oven so I can quickly prep meals,' says McCord. 'The essential ingredients while cooking are an assortment of oils, salt, and pepper for seasoning.'
4. Separate your table salt and your cooking salt
If you simply turn to your table and grab the same shaker you use to season your plated meal, McCord begs you to stop.
'Professional chefs never use salt shakers,' she says. 'You should always put your salt (preferably kosher or sea salt) in open dishes so you can really feel it and season so you're building flavor as you cook.'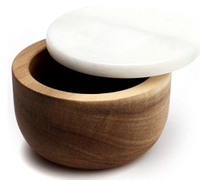 Acacia wood saltbox with a marble lid | $19.99 at Amazon
The natural materials of this salt box make it an elegant and classic kitchen accessory. It's perfect for storing salt and can be hand washed as needed.
5. Consider where you store your spices
Aside from salt, Smith-Shiflett says the rest of your spices require consideration, too. While there are a lot of spice storage ideas out there, they're not always designed or executed with an actual chef in mind.
'I believe that spices should be near the cooking zone but each chef or home cook might feel differently depending on what works best for them,' she says. Even if you have a small space, there are plenty of solutions for where to store spices in a small kitchen, it just takes a bit more thinking through.
6. Prioritize visibility and accessibility
A real chef knows that cooking is fast-paced and full of movement, and Smith-Shiflett says more people need to consider this when designing and organizing their home kitchens.
'A home cook should steer clear of inserts or organizing systems that hide items or take away accessibility in any way,' she says. 'Cooking can be very active, so one movement to get to an item is always going to be more efficient!'
What this looks like varies by person, but consider ditching any kitchen storage or organizing units that require multiple steps just to access what you need. Opt instead for organizers like Lazy Susans and tiered turntables, at Amazon, which are designed to make things quickly accessible.
7. Make the most of your drawer space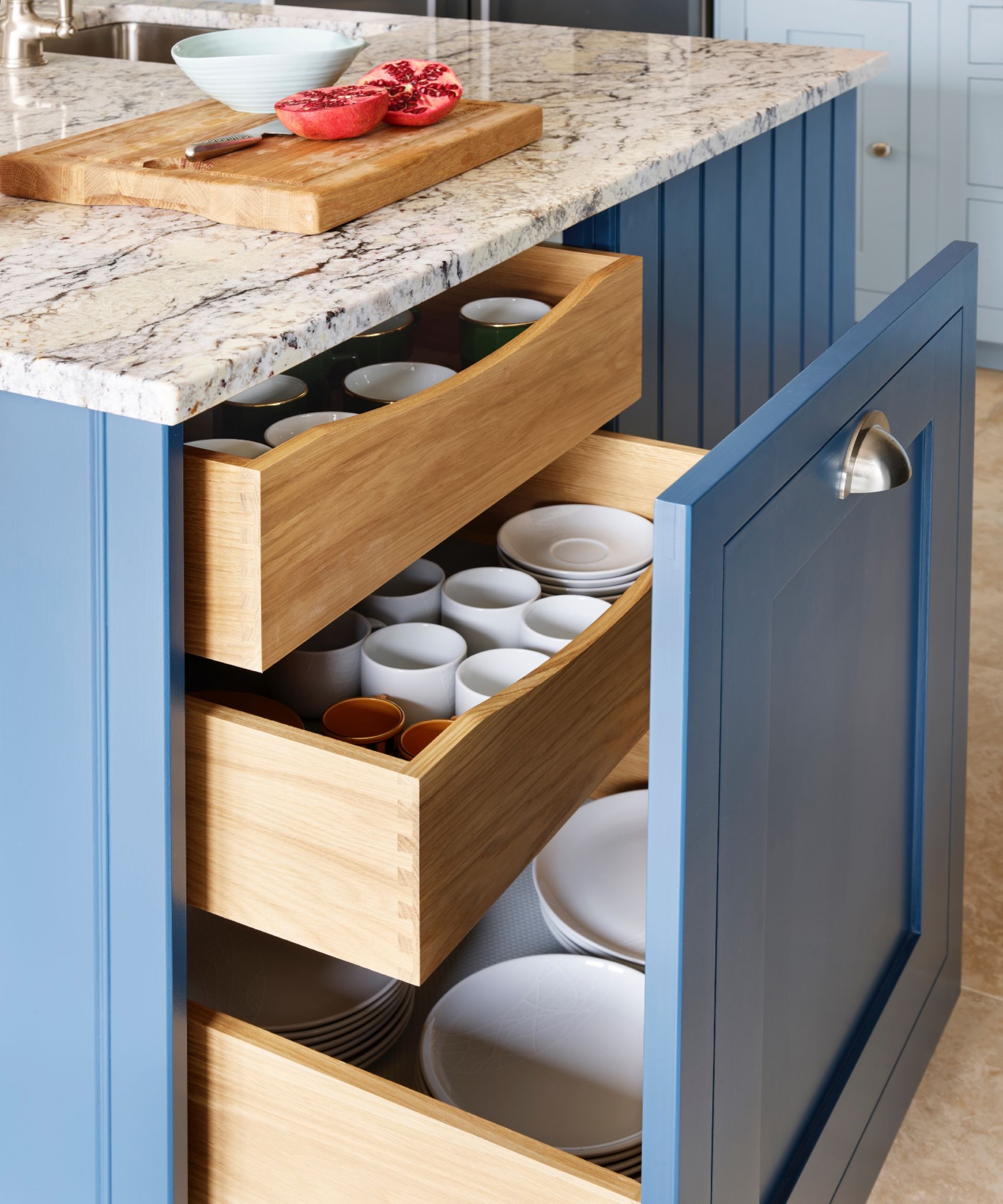 When you think of how a chef operates a kitchen, your mind probably goes to counter space and cooking areas. But according to Annie Downing of Annie Downing Interiors, organized kitchen drawers play a major role in an efficient kitchen.
'Utilize deeper drawers for storing pots and pans and open shelving for easy access to dishes,' she says. If you're truly adept in the kitchen, you'll get out all your necessary pots and pans when you prep – but you might need to grab a plate or dish more swiftly.
Ashley Macuga of Collected Interiors agrees, noting that drawers are especially handy if you're a baker. 'It's all about having drawers that can hold all sizes of pans and baking dishes,' she says. 'Remember that glass dishes get heavy fast, so the drawers must be made with the highest quality glides that can support use and weight.'
After assisting friends with various interiors projects, Annie Downing went on to set up her own interior design firm. ADI has projects throughout Austin, and surrounding areas, and was named Best New Southern Tastemaker by Southern Living in 2018.
Ashley Macuga is the principal designer at Collected Interiors, a San Carlos-based interior design firm. Ashley's New Orleans heritage deeply influences her design point of view and practice.
8. Don't feel compelled to decant
One of the most popular kitchen organizing hacks right now is decanting everything. But Hagmeyer says that chefs aren't necessarily doing this – so you don't have to, either.
'Home chefs who cook frequently may opt against decanting spices and oils in their kitchen because they buy in larger quantities and run through them more quickly,' she explains. 'For those who take a longer time to work through a single jar of basil, it makes more sense to streamline and decant because you're replacing it less often.'
---
When it comes down to it, organizing your kitchen like a chef is only useful if you use your kitchen like a chef. So, take the tips that work best for you and your household and leave the rest behind.
Sign up to the Homes & Gardens newsletter
Decor Ideas. Project Inspiration. Expert Advice. Delivered to your inbox.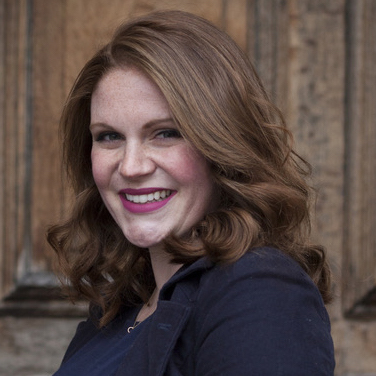 Ashley Chalmers is a freelance writer for Homes & Gardens with over 10 years' experience as a digital writer and content creator. Ashley started her career in entertainment and fashion PR in New York, before moving to the French countryside and taking up travel blogging. Now, Ashley lives in London. Her passion for travelling is only matched by her love of making her house feel like a home, and she loves to include her finds from around the world in her decor.