I tried the 'roll-the-dice' chore game and it's perfect when you need motivation to clean
This rising TikTok cleaning hack gamifies your cleaning routine to help make chores more fun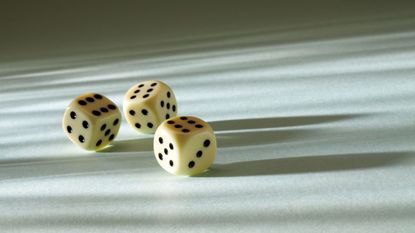 (Image credit: Alamy)
Making cleaning more fun is a goal for many of us but it can be tricky when tasks build up and to-do lists become overwhelming.
That's why when I saw the 'roll-the-dice' cleaning tip on TikTok I knew I had to give it a go.
The #CleanTok 'game' involves using dice, or a D20 (a 20-sided dice), to help tackle items on a to-do list, shaking up how you approach your chores, and helping to set a clear end goal.
The 'roll-the-dice' chore game
Here's how I got on with this up-and-coming TikTok trend.
Originally posted by creator Aubrey Rose on TikTok, the hack has been praised for its ability to gamify cleaning and has become a saving grace for many, including those with ADHD.
All you need are some dice, a piece of paper and pen (or digital equivalent), a few treats for a reward, and some chores to get done. From there, write all your chores in a numbered list and start rolling the dice. After your first roll, complete the numbered task before coming back to roll again, continuing until you have two or three chores left. At this point, you can pick which ones to finish up with or continue rolling until you roll the right number, or roll a number close to it.
After you have crossed off everything on the list, reward yourself for completing the game!
How to play the roll-the-dice chore game
I used a D20 dice for my chore list, like Aubrey, adding 20 of the most pressing items on my to-do list to a sheet of paper. If you only have a single six-sided dice at home, use it, but create two (or more!) lists of six items to complete one after another – this will work just as well.
I added tasks such as vacuuming my living room and stairs, decluttering kitchen countertops, file-folding my laundry, and decluttering my nightstand (you get the idea, I won't list all 20 chores).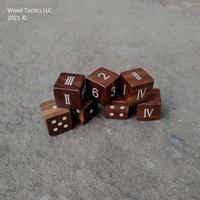 Black Walnut Hardwood Dice | from $12.99 at Etsy
These elegant dice are handmade by an independent US maker and are a wonderful addition to games – and this cleaning trick. They will also look beautiful on display.
The first task I rolled was to clean my coffee table – something that I had been avoiding for a little while because I find it hard to declutter when overwhelmed. I had set myself the rule that I had to complete the task when it was rolled with no exceptions in order to earn my end reward, so the game forced me to tackle the little things I would usually try to ignore when cleaning the house.
The first few rolls were always new tasks, helping me to knock through a few tedious chores straight away. When I started to get through the list and numbers began to reappear, I began giving myself little treats when I re-rolled a number. The original creator drank some water and had a healthy snack when they rerolled certain numbers, but I decided to give myself a cookie (not quite as healthy, I know).
Re-rolling won't happen as much if you use a D20 in comparison to a six-sided dice.
Does it work?
This was not the most systematic way of doing my chores, but it was a nice way to switch up my routine. For example, I usually do laundry first, so the washing machine is running while I do the rest of my chores, but adding it to the list and putting a load in when the dice rolled the correlating number mixed things up and made cleaning feel more fun.
It may not be the quickest approach to cleaning, but it is far more entertaining and I think it could be a fun addition to my cleaning routine whenever I'm struggling to get motivated to clean.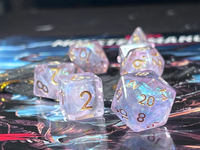 Pearlescent dice set with D20 | $15 at Etsy
This fun dice set with D20 is perfect for both the cleaning challenge and board games. They are also handmade and shipped by an independent US business.
FAQs
How can you make chores more fun?
There are several ways to make chores more fun, but a common option is to try beating a clock. Set a timer for 20 minutes or so and see if you can finish your chores in less time. This creates a mental and physical challenge that can help to keep your mind active and provide an instant sense of satisfaction at the end.
What are the most annoying chores?
Some of the most annoying chores are considered to be washing dishes and cleaning kitchens and bathrooms. You can make these tasks more manageable by creating a reward system or making them into a game such as with the roll-the-dice system, or by racing against a timer.
---
Making chores into a game with dice is a great way to encourage yourself or younger members of your family to get through a to-do list while making them a little more fun. Setting rules such as having to do the chore you roll, and making finishing the list non-negotiable will help you complete the challenge – as will adding a small reward at the end.
Will you be giving it a go?
Sign up to the Homes & Gardens newsletter
Decor Ideas. Project Inspiration. Expert Advice. Delivered to your inbox.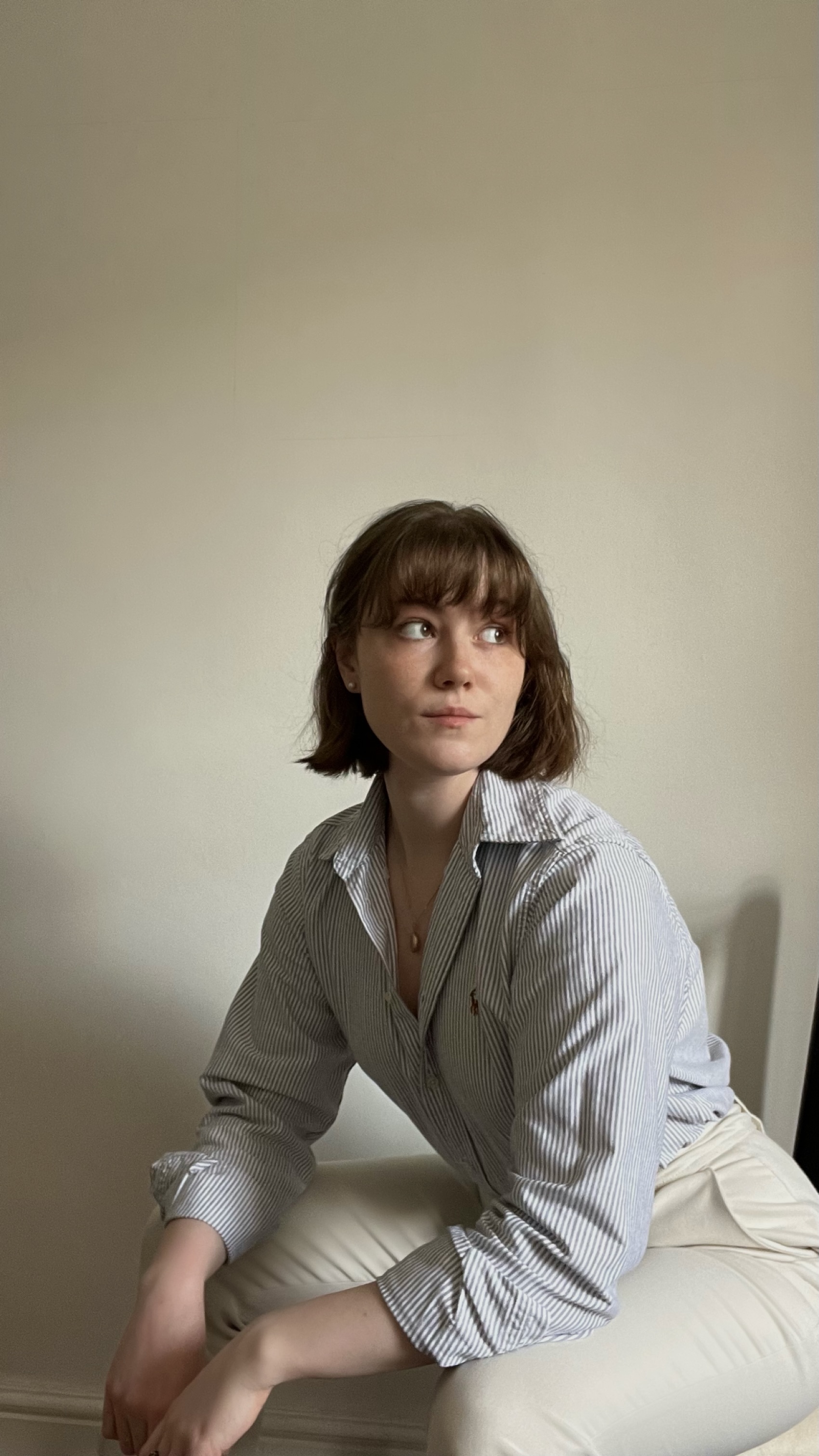 Chiana has been at Homes & Gardens for a year, having started her journey in interior journalism as part of the graduate program. She spends most of her time producing content for the Solved section of the website, helping readers get the most out of their homes through clever decluttering, cleaning, and tidying tips – many of which she tests and reviews herself in her home in Lancaster to ensure they will consistently deliver for her readers and dabbles in the latest design trends. She also has a first-class degree in Literature from Lancaster University.