First look at AI candles: ingenious innovation or a useless gimmick?
AI is testing the limits of everything and AromAI candles are the latest innovation. Named, designed, and created using artificially intelligent technology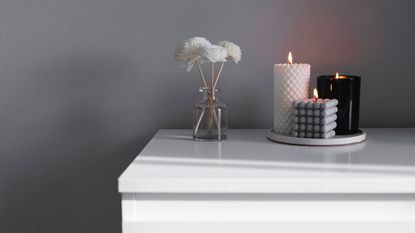 (Image credit: GettyImahes)
Sign up to the Homes & Gardens newsletter
Decor Ideas. Project Inspiration. Expert Advice. Delivered to your inbox.
Thank you for signing up to Homes & Gardens. You will receive a verification email shortly.
There was a problem. Please refresh the page and try again.
AI is everywhere: in our homes, on our phones, and now, improbably, in the fragrances industry, too. AromAI is a much of an experiment as it is a company. They've created a candle using machine learning and language learning models. The scent, jar, and even marketing materials, like the logo, were all made by a machine. The scent is simple, strong, but does it rival the best candles on the market?
As a former master perfumer, I have a very artisanal, artistic idea of what candles are. I like them to tell a story. For me, the idea of a candle created by code is a funny mixture of attractive and repulsive. I had to get my hands on one to decide whether it's the next best scent or a bit of a gimmick.
AromAI got a lot of features right, especially the scent notes, power, and quality. In style, it's the epitome of cold, computer-made designs. But in a word, it's functional. It's not luxurious, and lacks the flourish and frills that premium brands offer, but it fills a gap in the market.
What is an AI candle?
Artificial intelligence is a broad term used to describe the ways in which machines can model cognitive functions. AromAI used variations of this technology to create a candle business.
It all started when they were experimenting with chat CPT 4. They asked it to 'give a candle scent that will be popular and everyone will love' and it responded with the candle I am testing in my house now. It even recommended calling it 'Harmony Breeze', which they did. Where a team of master perfumers might recommend scent notes to suit different environments, this machine learning model turned to numbers over notes to give a statistically perfect answer.
The AromAI team describe this experience 'truly one-of-a-kind' A fragrance with 'caters to a wide range of preferences, making it a favorite among many'. There are other companies, such as Scent Lab, who are also working with variations of smart technology, but I want to see how it compares to my favorite candles.
What was it like to use?
There's a lot in the psychology of unboxing a candle. That's why pretty packaging, scented tissue, and dried flowers are used in some of the best perfume and candle shops in the world. Officine Universelle Buly and Jo Malone are specialists in packaging.
AromAI kept it simple. The smart technology obviously decided to be frugal on the frills. The packaging is reminiscent of a prototype or white-label product. It's simple, good quality, and tells me what I need to know. It feels durable, but not extravagant or excessive.
From experience in perfume, the failsafe scent notes are vanilla, cedarwood, and bergamot. They're inoffensive and have an almost universal appeal.
Currently, AromAI only make 'Harmony Breeze', a calming, balanced, and natural fragrance. No prizes for guessing the scent - AromAI's AI-written marketing copy tells me that this candle has notes of bergamot, vanilla, and cedarwood. There are also notes of lavender, grapefruit, ylang-ylang, jasmine, and patchouli. AromAI hit a lot of popular hot-spots and I don't think it's by chance.
The airtight wooden top did a great job of keeping the scent in the candle. I couldn't smell it until I had opened the lid. It took a bit of muscle to take the lid off and was hit by a very herbal scent. It was the kind you'd like in a big room, spa, or bathroom.
I read that AromAI uses three bottles of essential oil in a 280g candle. Compared to Neom, who use the same amount of essential oils for a 420g candle, AromAI are using a lot. It pays off. The candle is strong, you don't need much of it. The candle sat unlit, with the lid off, in my primary room for two hours. It has high ceilings, but when I walked in, I could smell lavender really strongly.
On my first burn of the candle, I was really impressed. AromAI say that this will have a 45-55 hour burn time, which is really good for the size and wax material (soy normally burns at a much faster rate than beeswax). It took a couple of hours for the top layer of my candle to turn into liquid. At this point, you should stop burning your candle to minimise waste and maximise your candle's health. By this time, my room was well-scented. When I walked into it a day later, I could still smell my candle.
The burn was really clean, I didn't see many flickers of black, nor was there any residue on my wall. These are indicators that this candle is made with quality ingredients. Whilst plant-based, soy wax is not the most premium choice, that would be beeswax, it's still a good quality base. Similarly, the linen-cotton wick gave a clean burn, so AromAI hit a home run on practicalities.
How does it compare?
At $35, this is a really reasonably priced candle, especially for the wax, wick, and scent quality. It would be unfair to compare it to candles which cost six times the price. The premium ones which we recommend burn for longer, have better quality wax, and look more luxurious. Although, this doesn't apply to all expensive candles.
To draw a fair comparison, I compared AromAI to Skandinavisk's candle. Both are around the same price point, and have a very minimalistic aesthetic, although the texture of the Skandinavisk jar feels more premium. Both use plant-based wax, cotton wicks, and have similar burn time. I felt that the herbal notes of AromAI's candle were stronger, but that might be because those scents are more dominant than the more subtle spices of Skandinavisk's Hygge. If you have a bigger room, and want a fresher scent, AromAI is a good option.
Skandinavisk's candle offers refills, an option which lots of premium brands are beginning to adopt. When I spoke with the AromAI team they said that it's something they will actively explore in the future, but they do not offer it at the moment. In the meantime, they say the vessel makes a beautiful planter.
'Hygge', Danish for cosiness, is the name and nature of this candle. It's delightful to look at, light, and smell. The glass jar is made with recycled materials, the wax and essential oils are all vegan-friendly and natural, and the FSC-certified lid acts as a coaster or a snuffer. Once you've burned through the entire candle (which lasts well for its size), you can buy a refill and use the same jar over again. Honestly, I don't know how to critique it.
For
Great value
Refillable
Cosy scent
An olfactive experiment, AromAI has lots of merits to its name. The scent is one of the strongest that I have tested, but the candle isn't huge. The minimalist packaging and design make this a great way to subtly scent a room. With notes of lavender, ylang-ylang, vanilla, and cedarwood, it has a subtly sweet, herbal scent profile. If you're looking not a no-frills candle, this is brilliant. If you want to make someone feel special, you'll need more frills.
For
Strong scent
Good value
Premium materials
Should you buy it?
These candles are an interesting experiment and would be a great talking-point. If you're stuck for gifts for a host, or have a slightly nerdy friend, this is a great option. It's really good to test how algorithms make sense of scents, but I'm not converted. As a candle, it's functional. AromAI has ticked all the boxes for a good candle, but it lacks that artisanal feel. You can give me a hand-wrapped, bow tied, beautifully presented Jo Malone candle instead any day. However, I'll be keeping my - sorry - A-eye on what happens in the future.
How We Test
We want to have a sense of how these candles work in your day-to-day life at home. Our expert tester, Laura, used each of these candles for a month in different rooms in their homes. We chose Laura to review these candles because she is a 'master perfumer' qualified in perfumery. She was trained by two different luxury fragrance companies, both of whom are suppliers to the royal family. She's incredibly well placed to inform you about candles.
Laura burned the top layer of each candle until it was entirely liquid, recording the scent, speed, and appearance of the candle. She then continued to use them for a month to establish what it would be like to own each one. After making her own notes on how each candle performed, she researched how other users found each candle to ensure that she caught any issues or merits of these candles in her review.
You can find more info on how we test products at Homes & Gardens.
We're always environmentally conscious and will try our best to reuse these jars after testing candles. Find how to get candle wax out of jars so that you can reuse yours, too.
FAQs
What is AI?
Artificial intelligence is a general term covering a host of machine learning, computing, and coding technology. If a machine seems to be making cognitive, or 'human' decisions, it's artificial intelligence.
What is an AI candle?
This depends on the brand. AromAI uses machine learning and a language processing tool known as chat GPT 4 to let the computers take the lead. Humans ask it business and brand questions and the machine answers. Their logo, scent, and copy is all determined by technology. They do have a perfumer who reviewed the products and gave the machine learning software feedback. AromAI's own software made notes and numbered calculations to learn from these alterations.
How do I choose a candle?
It's imperative to consider the location of where you're looking to display your candle.
For the living area
It's best to consider your aesthetic or decor; minimalists will want to reach for woody scents, whereas traditional settings require a scent floral-based.
For kitchens
It's best to reach for something lighter and airier; the last thing you want to do is compete with food aromas, so we suggest a spicy scent or subtle aqua.
For your bedroom
Opt for an aroma that's lavender or vanilla-based; you'll want to calm your senses and create a peaceful oasis.
Otherwise, if you have pets or inquisitive children, or if you are worried about the safety worries that come with burning a candle, a reed diffuser is an elegant alternative.
What is the best candle to gift?
Different candles suit different people, so we have a guide which breaks down the best candles for different people. Skandinavisk's candle is a good, environmentally conscious option, because it's refillable and the scents are very universal. I would also recommend Jo Malone and The Harlem Candle Company for gifts. They package well, look good, and are reasonably priced too.
What is the best candle for a big room?
Bigger candles tend to be better for big rooms. AromAI was strong for its size, so it is a good option. Harlem Candle Co makes strong candles too.
What materials are good for candles?
The best material for candle wax is beeswax. It's the highest quality and slowest to burn. However, it's expensive and can interfere with essential oils. Soy, vegetable, and coconut wax are more common, but still good quality waxes. Candle wicks should always be cotton.
How do I look after a candle?
Make sure to trim your candle wick after and before every burn. It should be less than 0.25 inches, but not too short. The best way to do this is using a wick trimmer, like this brass wick trimmer from CB2. It's good practice to burn your candle until the whole surface is a liquid, that way you'll get an even burn the whole way through and your candle won't tunnel down, making it harder to light.
Sign up to the Homes & Gardens newsletter
Decor Ideas. Project Inspiration. Expert Advice. Delivered to your inbox.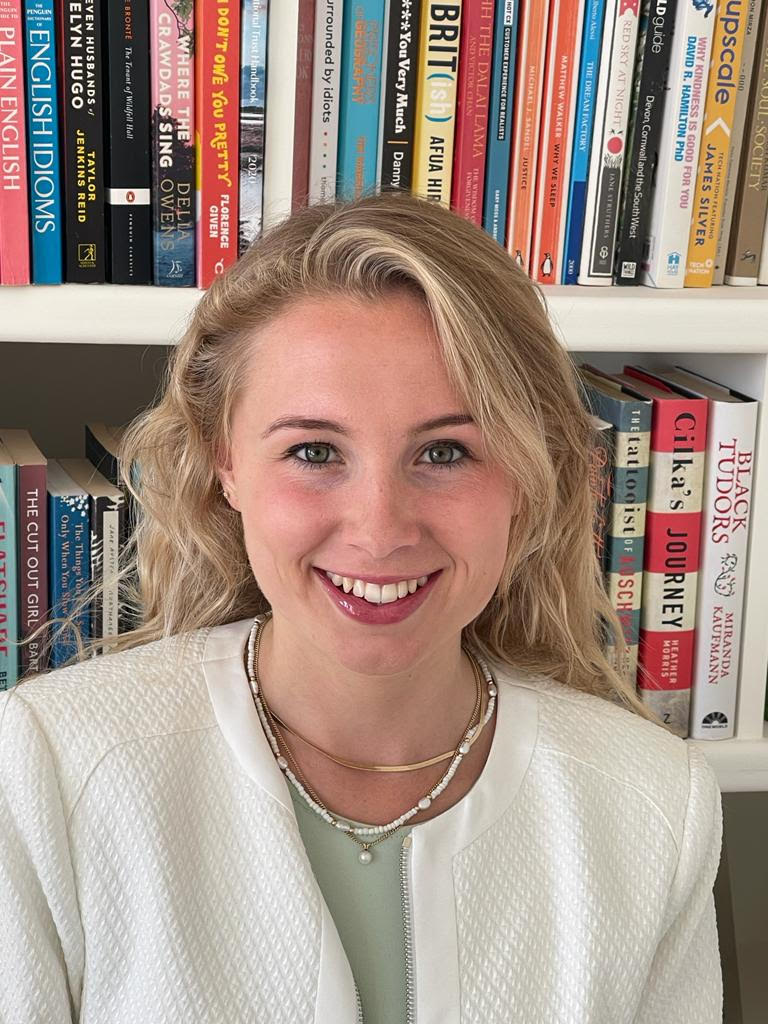 Laura is our eCommerce editor. Before Homes & Gardens she studied English at Oxford University. Alongside her studies, she qualified as a barista and trained as a master perfumer. This makes her our certified expert for all things coffee, candles, and fragrance. She has passed our five-step tests to become a certified Customer Advisor, making her our resident expert. Laura has worked for luxury retail brands, reinforcing the importance of quality and style over quantity and fads. She looks for products which have been designed with thoughtful finishes.