I'm a product tester – the best Prime Day air fryer deal isn't Ninja or Cosori
Now under $100, this air fryer is some serious food for thought
(Image credit: Philips)
As an expert tester, I've seen my fair share of air fryers. I've tested the good, the bad, and the beautiful. Whilst Ninja and Cosori are certainly strong contenders for top spot in our air fryer buying guides, the deals don't match the best offer I've found.
Amazon have taken 53% off the price of one of my favorite air fryers, the Philips Essentials XL. This discount has been the talk of our expert shoppers ever since it dropped, putting the 'big deal' into Amazon Prime Big Deal Days.
None of us have seen the Philips Essential XL drop below $120, let alone $95 before. Deals like this don't come around often and, when they do, stocks don't last. I wouldn't wait. It might not be the biggest Prime day deal, but it could cost you if you miss it.
Quick links
If you've got places to be and deals to see, here's a quick guide to Prime Big Deals Days. Our product testers have found some Amazon Prime Day deals that can save you hundreds of dollars. However, these offers are only for Amazon Prime members, and we've also seen some counter-sales from other big retailers. If you want to head straight to the deals, here's what's on offer:
The best air fryer deal
If you want to get down and nerdy with the air fryer details, we have written a full Philips Essentials XL review, justifying why it received a 90% score from our experts. We tested the Philips Essentials alongside Instant, Ninja, and Cosori air fryers. It was stiff competition, but our experts awarded this all types of accolades and complements. It is officially the easiest air fryer to use, as well as 'outstanding', 'reliable', and 'generous'. While others are better, they aren't at this price.
Even though this air fryer should be around $200, and we would have still bought it at full price. However, you don't have to. The Philips has been reduced to less than $100 at Amazon, making it one of the cheapest air fryers currently on the market as well as one of the best. You could nearly buy two of every other air fryer on the market for this price and you would still have some money left over. Even better, your food will taste just as good.
Aside from the sleek and sturdy design, incredibly generous 6.5 quart capacity, and reasonable dimensions, there's plenty of well-considered design features. One of the best things about this air fryer is the way they've approached the very basics of speedy cooking. It's like no other design.
For example, there's a starfish shape at the bottom of the basket which maximises air circulation and cooks food more evenly. Trust us, it's no gimmick. This made some delicious fries, bacon, and crispy veg.
We also loved the cooking insert, which attaches to the basket and lifts out, so any fat that oozes from your food sits firmly in the drawer, instead of pooling, rather unappetizingly on your plate. When it comes to cleaning, all the grease is in one, non-stick place. When we say this is a real front runner, we mean it.
Other good air fryer discounts
If, for whatever reason, you just don't think the Philips Essentials is for you, there are other deals available. Our team of experts do think that this is an incredible discount, but we aren't blind to some other incredible savings available on Amazon. Here are the best ones, which are all still in stock. Just remember, Prime Day ends today and these sales will disappear.
FAQs
Should I buy an air fryer on Prime Day?
There are plenty of air fryer deals this Prime Day, so it makes sense to buy one when it's reduced. However, I've seen lots of deals on air fryers which aren't as good as the ones that we've recommended. Shop carefully and follow advice from the experts. If you want to see the best deal, it's on the Philips Essentials XL.
When does Prime Day end?
Prime Day ends at 11.59 PDT, so you haven't got long left. Not all the air fryer deals will make it until the end of Prime Day, because stocks run out quickly. If you want to secure a deal, don't hang around.
Final thoughts
I've seen some great deals for Amazon Prime Day, but this is the best one. If you only make one purchase, make it the Philips Essentials XL. You'll feel smug having one in your kitchen, because it fits a luxury lifestyle, but costs less than a basic model.
Prime Day deals don't last and we've already had a couple of stock and price scares with this one, so don't let this all-time-low price stop you from living your best air frying life.
Sign up to the Homes & Gardens newsletter
Decor Ideas. Project Inspiration. Expert Advice. Delivered to your inbox.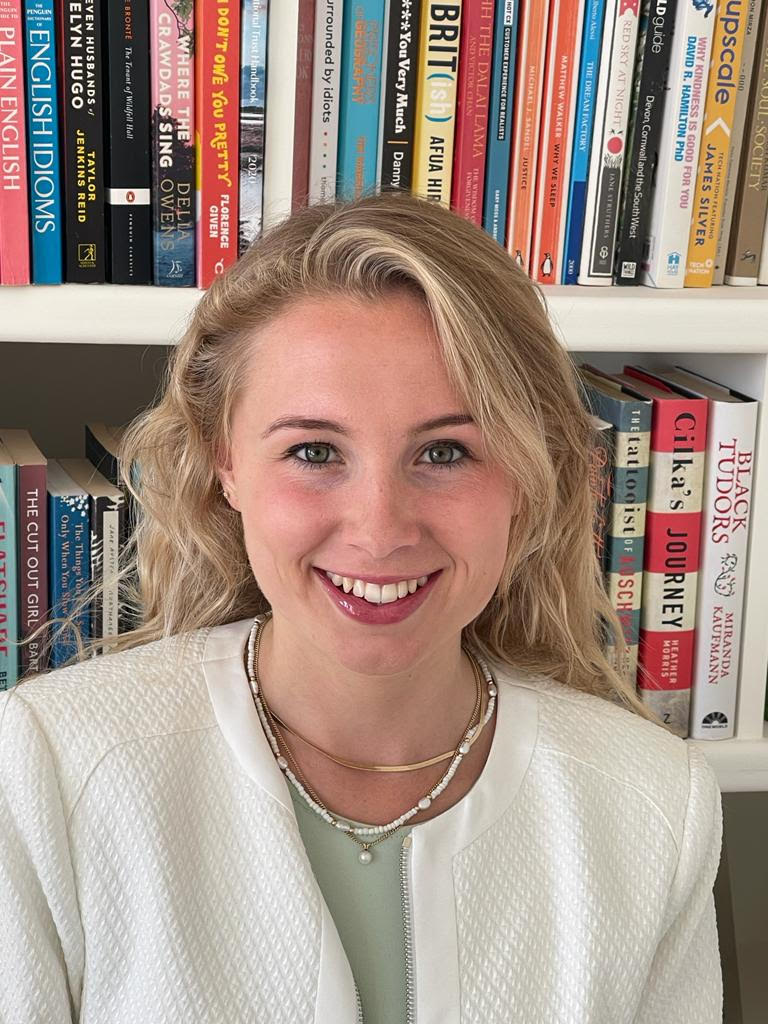 Laura is our eCommerce editor. As a fully qualified barista, she's our expert in all things coffee and has tested over thirty of the best coffee makers on the market. She has also interviewed Q-Graders and world-leading experts in the coffee industry, so has an intimate knowledge of all things coffee. Before joining Homes & Gardens, she studied English at Oxford University. Whilst studying, she trained as a master perfumer and worked in the luxury fragrance industry for five years. Her collection of home fragrance is extensive and she's met and interviewed five of the world's finest perfumers (also known as 'noses'). As a result of this expansive fragrance knowledge, she always puts quality and style over quantity and fads. Laura looks for products which have been designed simply and with thoughtful finishes.