Philips Essential Air Fryer XL review: a family-friendly air fryer
It's a little unconventional, but the Philips Essential Air Fryer XL performed very well when we put it head-to-head with other market-leading air fryers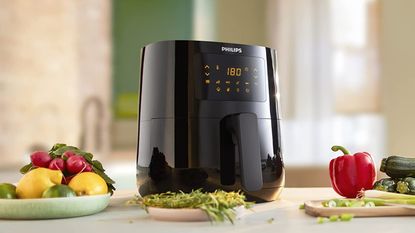 (Image credit: Philips)
The Philips Essential Air Fryer XL is like no other air fryer on the market, and despite its unconventional preset modes, it's outstanding at air frying.
Reasons to buy
+

Reliable, even cooking

+

Allows fat to drain away

+

Generous basket capacity

+

Quality design

+

Designed to circulate air more efficiently
Reasons to avoid
-

Unusual and clunky basket design

-

Presets are not necessary for some users
You can trust Homes & Gardens. Our expert reviewers spend hours testing and comparing the latest products, helping you choose the best for you. Find out more about how we test.
When it comes to air fryers, you'll always find Philips among the frontrunners. That's why we have always included it in our guide to the best air fryers, even though it's not a brand that's matching the likes of Ninja or Instant in the pace or innovation of its new releases.
That said, the Philips Essential Air Fryer XL isn't without its bright ideas. For one, the Philips Essential Air Fryer XL has a 'starfish' design at the bottom of the basket, designed to maximize air circulation and cook food more evenly. Another standout feature is the cooking insert, which is attached to the air fryer basket and lifts out, allowing any fat to sit at the bottom of the drawer instead of slipping onto your plate.
We put this air fryer to the test alongside many of the top models from our air fryer buying guide, meaning we could directly compare its performance to others in the lineup, cooking the same recipes at the same settings in each. Despite a few hiccups in the user experience, there is no denying that the Philips Essential Air Fryer XL is a real frontrunner when it comes to sheer quality of cooking.
Today's top savings
Philips Essential Air Fryer XL: specs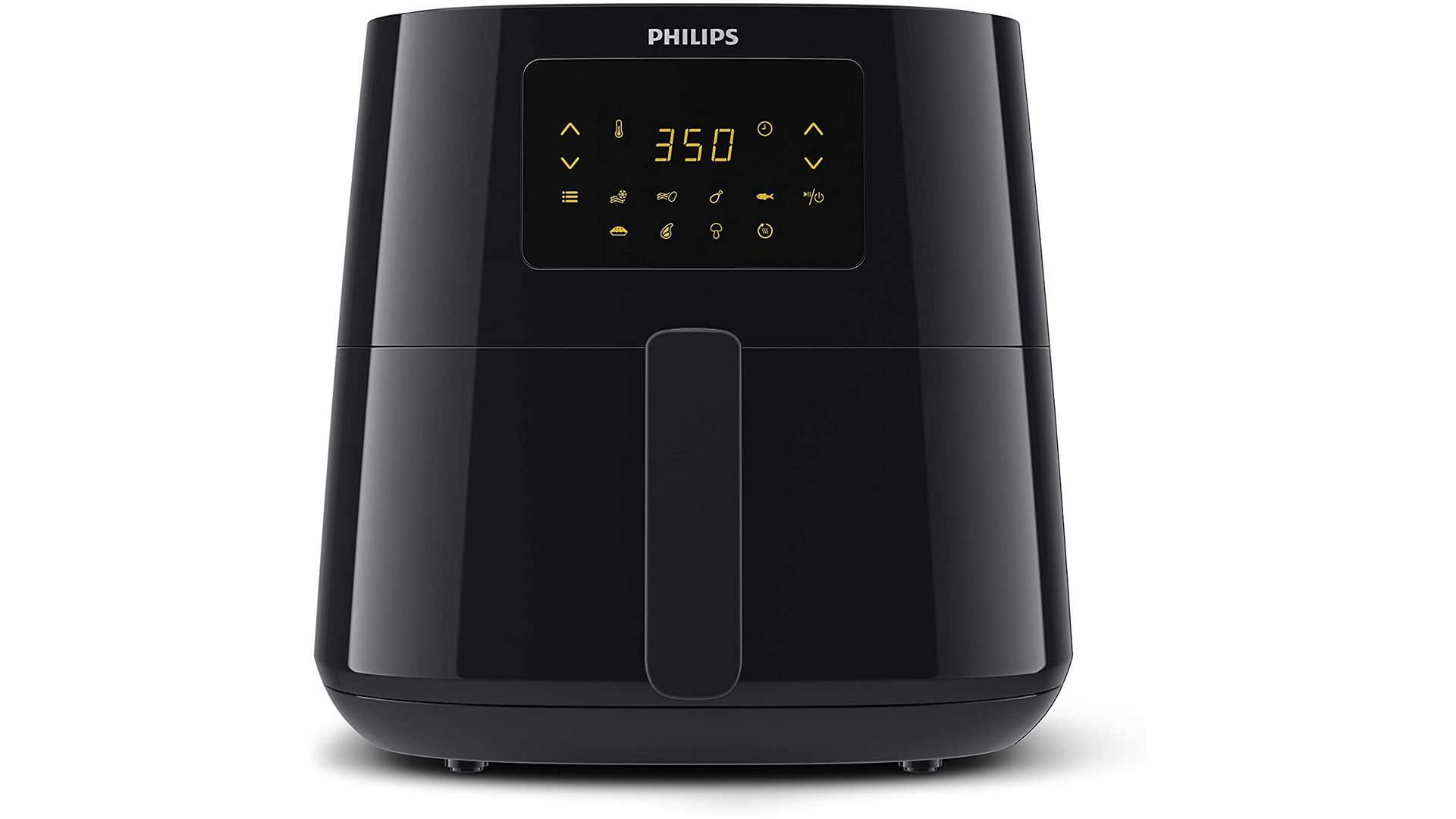 Capacity: 6.5 quart
Cooking modes: Frozen snacks, french fries, meat, fish, chicken, cake, veggies
Size: 15.1 x 15.1 x 14.2 inches
Weight: 12.95 pounds
Cleaning: Nonstick trays and basket, dishwasher-safe
Temperature: Up to 400° F (200°C)
Millie Fender is Head of Reviews at Homes & Gardens. Formerly our editor for all things small appliances, she has tested dozens of top air fryers over the years and is constantly comparing products to bring you her expert recommendations.
Millie tested the Philips XL for over a month. In fact, she still has it in her home, and has recently used it to make an entire roast chicken. Delicious.
Unboxing
We always take into account the amount of single-use packaging that comes with a product. Unfortunately, the Philips Essential Air Fryer XL comes sandwiched between layers of polystyrene, which is disappointingly normal for air fryers. Ninja products tend to be packaged sustainably if you look out for recyclable packaging.
This air fryer is quite heavy. It has a basket that is removed with a simple pull, and the basket also clicks securely into place. You can lift the slatted air frying insert by pushing forward a button with your thumb, and then pressing it down. This leaves just the base of the drawer, which has an unique 'starfish' design that will increase air circulation due to its fan-like shape. It's not something we've seen on other air fryer designs, but (spoiler alert) it does seem to work very well.
Another thing that sets this air fryer apart is its control panel. Many come with settings to roast, reheat, dehydrate, or broil, but the Philips Essential Air Fryer XL only has modes that air fry.
Instead, you can choose from pre-decided settings to cook anything from fish and chicken to frozen treats, or even cake. These settings will bring up a time and temperature that's been chosen to work with each food type, but it is easy to toggle both settings, meaning it may be just as easy to freestyle if you are cooking something other than the specific food that the cooking modes are created for. For example, not all fish will cook in the same amount of time, and some frozen food will be cooked in minutes, not the 20 minutes allotted by Philips. Take these pre-sets with a pinch of salt when using the air fryer.
Cooking fries
Homemade fries are one of the recipes we always use to test an air fryer. We cut potatoes into wedges and toss them in some oil and seasoning before adding them to an air fryer at a high heat setting for around 20 minutes.
On the Philips Essential Air Fryer XL we chose the fries pre-set by pressing the button below the temperature increase and decrease buttons, which moves from left to right through the pre-sets. When you land on the one you like, you can adjust or start cooking.
In the Philips Essential Air Fryer XL, we decided to use the pre-set french fries mode. We noticed when we took out the basket to add the fries that it wobbles slightly because the handle is not attached to the base of the basket itself but the the basket insert. It still felt sturdy enough but did make the air fryer feel a little less high-quality.
After 20 minutes the fries were very evenly cooked and had a great crisp to them. They were not only well browned but soft and fluffy inside — some of the best fries we have made in our air fryer testing.
We found the real advantage of the removable air fry basket when cooking out fries. While not much oil dripped away from the fries, because we only used around a tablespoon, it left the oil that had dripped away in the base of the air fryer instead of allowing it to pour out onto the plate.
Cooking frozen food
Air fryers are famed for making delicious, crispy food from frozen. In our air fryer testing, we cooked pre-made chicken goujons. When we run this test we tend to use an air fryer at its highest possible heat, to see how quickly it can cook frozen treats. The highest heat of the Philips Essential Air Fryer XL is 400° F (200°C), which is lower than alternatives from Ninja (which go up to 450° F) but around the same as Instant air fryers.
When adjusting the temperature we noticed that it only goes up in increments of five degrees, which is a little annoying if you want to reach a very specific temperature. However, we could not think of a time when a recipe specified a temperature that was not a multiple of five, so this may not be an issue in use. If you would prefer a more adjustable temperature, take a look at our Instant Vortex Plus 6-in-1 Air Fryer with ClearCook and OdourErase review.
After 12 minutes our chicken came out very evenly cooked. Because of the temperature, which was lower than some of the air fryers we tested, it was less crisp but still had a good crunch when we bit into it.
Roasting vegetables
Many air fryers come with specific modes to roast or broil as well as air fry, so we tend to roast vegetables in our air fryer reviews to compare these results. While the Philips Essential Air Fryer XL does not have a roast setting, it does have a vegetable pre-set, so we used this to cook a mixture of Mediterranean vegetables.
The large size of the cooking basket meant the vegetables were able to form an even layer across the bottom of the basket. We noted that some crisped up faster than others, which is to be expected when cooking a mixture of vegetables. The onions browned very quickly but the butternut squash took a lot longer, and did not achieve much browning by the end of the cooking cycle.
We found this air fryer to be quite loud when testing. When we measured the noise it was about 70dB, which is not so loud that you couldn't talk over it, but it could be annoying over prolonged use.
Cooking bacon
Bacon crisps up in air fryers in minutes. However, some air fryers have such a powerful airflow that the bacon can become misshapen and be blown around the air fryer basket. The Philips Essential Air Fryer XL did not have this problem. We easily managed to fit three slices of bacon, and could easily have fit in six slices until we would have needed to overlap them.
This bacon cooked perfectly, and in just five minutes it was crisp without any signs that the fans had interrupted the cooking of the bacon. Because bacon gives up a lot of oil, we especially appreciated being able to pour this away from the bottom of the basket while lifting out the insert.
Cleaning
This air fryer has dishwasher-safe removable parts, but because the basket has a handle and sides, it means your dishwasher will need to fit two large removable parts on the top shelf. We would recommend cleaning by hand, but it's nice to have the option of dishwasher cleaning.
How does it compare?
We tested the Philips Essential Air Fryer XL alongside models from Xiaomi, Instant, and Magic Bullet, and it yielded the best overall results for our testing day. We also really enjoyed the Instant Vortex Plus Dual Basket Air Fryer, which delivered similar results but is a lot larger. It also cannot be put in the dishwasher.
The Philips Essential Air Fryer XL does not have modes to roast, broil or dehydrate, which are common among other air fryer brands. However, it did have good controls and once you wrap your head around the meaning of the preset icons, it's easy to use.
Should you buy the Philips Essential Air Fryer XL?
Despite our reluctance to get behind an all-preset, no removable-insert fryer, there's no denying that the Philips Essential Air Fryer XL delivers outstanding air frying results. This is a quality machine, well-designed for families and great for those who want to cook simple side dishes and classic meals without the option of more unusual uses such as dehydrating.
The dishwasher-safe basket is a good option, but will take up a lot of dishwasher space. However, that 'starfish' shape at the bottom of the fryer really does improve air circulation and lead to an evenly-cooked result, even on tricky ingredients.
Sign up to the Homes & Gardens newsletter
Decor Ideas. Project Inspiration. Expert Advice. Delivered to your inbox.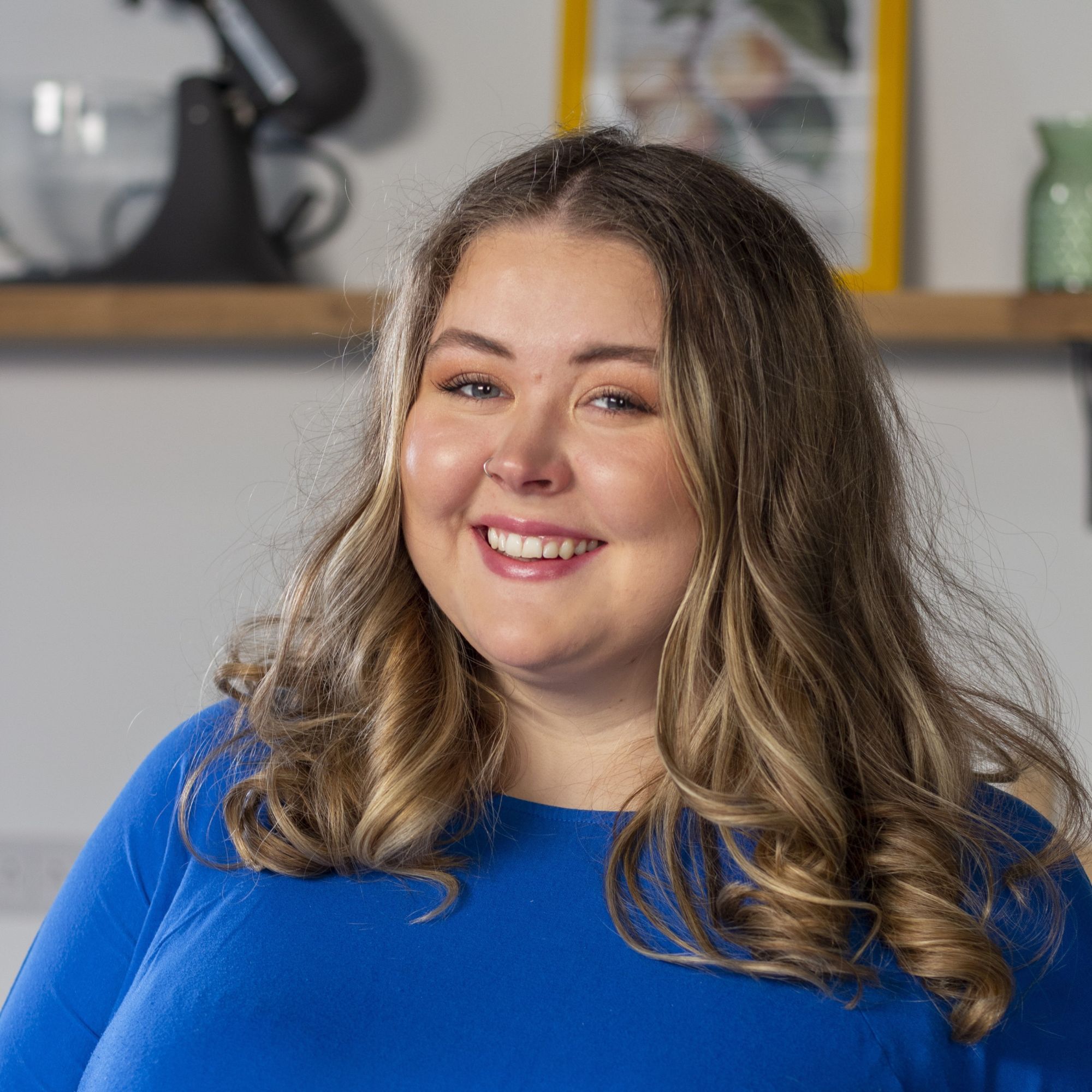 Millie Fender is Head of Reviews on the Homes and Gardens Ecommerce team. She specializes in cooking appliances, such as the best kettles, and also reviews outdoor grills and pizza ovens. Millie loves to bake, so she will take any excuse to review stand mixers and other baking essentials. When she's not putting products through their paces in our dedicated testing kitchen, Millie's reviews are conducted at home, meaning she uses these products in her own day-to-day life.