Buying Beverly Hills on Netflix will fill your Selling Sunset void – we get the lowdown from one of the stars
The latest Netflix reality TV series wants to do things differently. We spoke to one of the stars to find out more...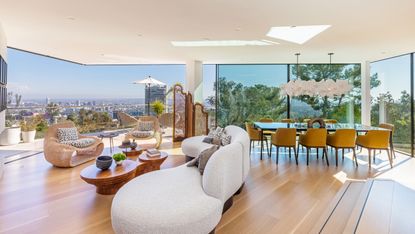 (Image credit: The Agency)
Sign up to the Homes & Gardens newsletter
Decor Ideas. Project Inspiration. Expert Advice. Delivered to your inbox.
Thank you for signing up to Homes & Gardens. You will receive a verification email shortly.
There was a problem. Please refresh the page and try again.
Whether it has been Selling Sunset's fiery storylines or Selling the OC's cast members making waves after just a few days on the air, streaming platform Netflix has created a phenomenon of Los Angeles-focused real estate shows that make Fixer Upper and Love It or List It look pretty tame in comparison. The latest luxury real estate series to join Netflix's ever-expanding catalog is Buying Beverly Hills.
The occu-soap follows family-run real estate company The Agency as CEO Mauricio Umansky, his daughters Farrah Brittany and Alexia Umansky, and a talented group of agents highlight the high-stakes world of luxury real estate. Providing a rare look into the world's best homes of the most famous ZIP Code, Buying Beverly Hills showcases what it takes to work at one of the most prestigious real estate brokerages in the world.
"I think many reality shows feature colleagues getting drunk, tearing each other down, sobering up to apologize, and then they rinse and repeat," Ben Belack, one of the stars of the show and a realtor who has been with The Agency since 2015, tells Homes & Gardens.
Aside from stunning properties and the 'occasional' heated discussion, Ben notes that the latest Netflix realtor reality show is aiming to stand out from the crowd and is aiming to do things a little differently. Although it may look like the cast members' jobs come easy (spoiler: they don't), Buying Beverly Hills delves a little deeper into the trials and tribulations of working in real estate in 2022.
"On Buying Beverly Hills, sure, you'll see a little drama, but also a group of people working together, you'll see how hard it is to make it as a realtor, and that deals don't always happen as fast as it seems,"
Approaching a decade into his career, Ben has sold over $250 million worth of real estate, with his client list including some of the most notable names in the entertainment industry. Prior to entering the real estate world, Ben worked as an actor and in hospitality.
"I was seriously pursuing an acting career for over a decade before getting into real estate, he explains. "To make money, I was working in hospitality at the same time. My final job was at Wolfgang Puck's flagship, Spago in Beverly Hills, where I spent five nights a week blind-tasting wine as a certified Sommelier,"
From the glitz and glamor of Hollywood and Beverly Hills to coastal havens like Malibu and Santa Monica, Ben's portfolio spans the most affluent areas of Los Angeles. While it may be a tough call to decide between a city or oceanfront home, the location ultimately isn't the most important factor for his clients.
"The style and configuration over the geography of the house are stronger indicators of who the buyer will be," he says. "When we represent listings, we first classify who the buyer archetypes are. Then we tailor the marketing collateral and media in voice, tone, and imagery such that it emotionally captivates and grabs the attention of those buyers,"
Publicity plays a big role in The Agency's selling techniques, and it has certainly paid off. In tune with modern-day marketing methods, the company has a strong following across the most popular social media platforms. Boasting over 405,000 Instagram followers, The Agency's Instagram account is a visually appealing feed that tours some of the most sought-after properties in California.
"During COVID-19 we were doing a lot of virtual showings," notes Ben. "In the last 18 months, we're back to business as usual."
One listing that Ben is particularly fond of is a five-bedroom, six-bathroom property that he is currently working on alongside colleague Neil Jacobson. The current listing price stands at $14.5 million.
"My favorite listing is 9422 Sierra Mar," he says. "It's in the Bird Streets, which is the most highly coveted area of the Hollywood Hills. The views are incredible and the architecture, finishes, design, and technology are world-class,"
A neutral color palette runs throughout the home while modern minimalistic staging shows off the property's natural beauty, honing in on the sweeping views through the floor-to-ceiling windows. With plenty of common spaces and guest-ready amenities throughout, it's a space that has been built for entertaining. Outdoor areas include a large lounge and dining patio area, and the rooftop cabana is the ideal place for watching a captivating Los Angeles sunset (or rise.)
Ben credits his success to his motivational morning routine and positive attitude. 'I wake up very early and then work on my mindset. That includes drinking water, exercising, writing down gratitudes, meditation, and saying affirmations. At a peak state, I go after the hardest part of the day prospecting with the intention of setting [client] appointments,' he explains.
Role-playing with his colleagues and attending in-office meetings are crucial parts of Ben's day-to-day work, as are client viewings, open houses, and appointments. But his number one priority? Staying organized and being the best realtor that he can be.
'I'm not reactive to my business. I'm proactive and organized with my goals.'
Sign up to the Homes & Gardens newsletter
Decor Ideas. Project Inspiration. Expert Advice. Delivered to your inbox.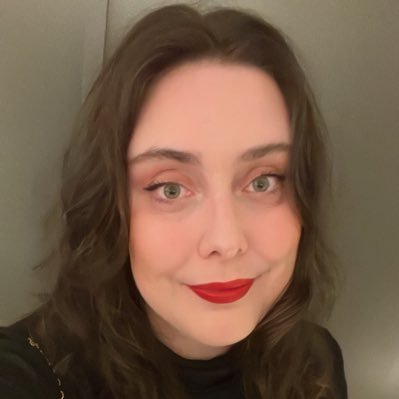 Emma Kershaw is a writer and editor who has written for BuzzFeed, PEOPLE, Apartment Therapy, Cosmopolitan, and more. From unique renovations to celebrity homeware lines, she enjoys writing about all the things that truly make a house a home. In her spare time, you'll find her reading the latest TikTok-trending novel, doing an at-home dance workout, or talking about her love for Dakota Johnson's green kitchen.