Can I still view a house in lockdown? The rules around house viewings as we enter Tier 4
With the UK entering another national lockdown, what are the rules around house viewings and house moves?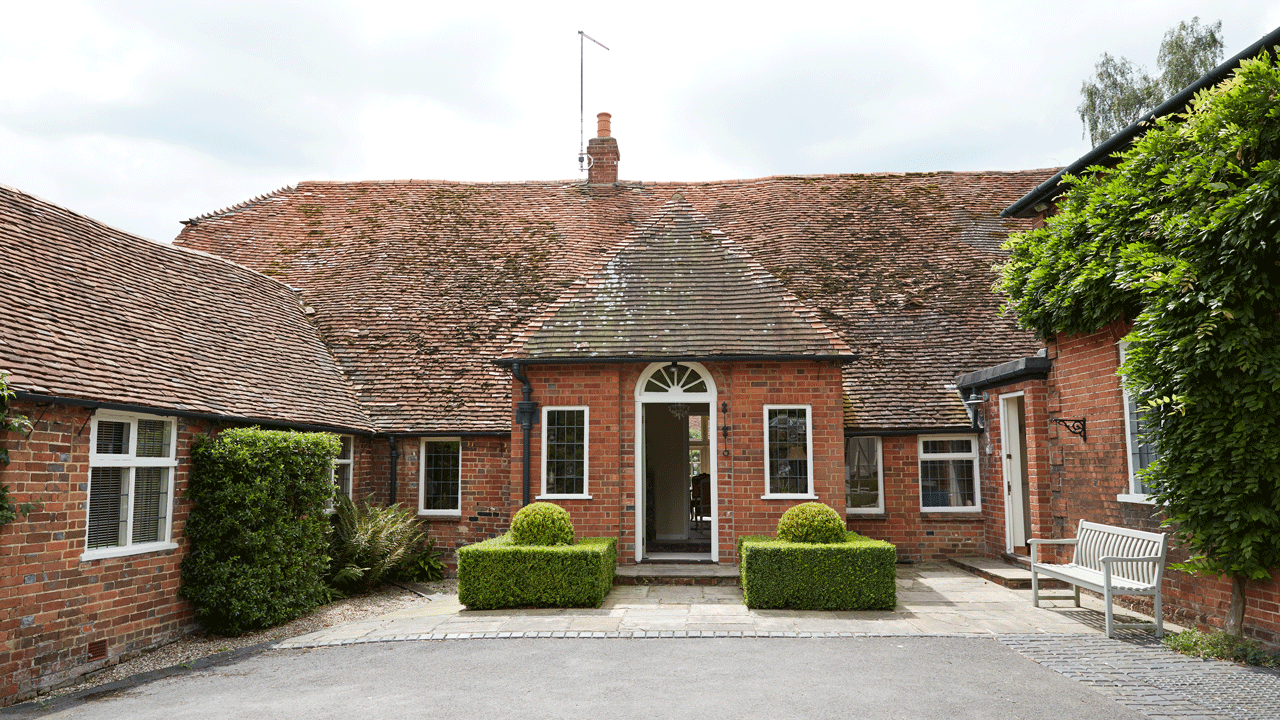 (Image credit: Helen Cathcart)
'Can I still view a house during lockdown?' is a question many people looking for a new home will be anxiously asking themselves right now. With most of the UK now under strict lockdown measures, are house viewings and house moves still permitted? This is what you need to know if you're in the process of buying a home in England, Scotland, or Wales.
Also read: The expert home staging tips – to help you sell your home quickly in 2021
Can I view a house during lockdown in England?
The good news is that, yes: you still can view a house and complete a house move if you live in England, even under the new lockdown announced by Boris Johnson. Estate agents had been ordered to shut during the March lockdown, but this time around, they have been allowed to stay open and conduct viewings provided they and the house viewers observe social distancing rules.
House moves likewise are permitted, but with the caveat that family members not from the movers' household should not be helping 'unless absolutely necessary'. In practice, that means that if you have relatives nearby, and you're all well, they can help out with the move, but if your family members live far away, they shouldn't travel to help you with moving.
House viewings and house moves in Scotland
Scotland entered a strict lockdown last week, which means that you should only be leaving your home for 'essential' purposes. Fortunately, the Scottish government's guidance on what encompasses essential activities is very clear. The official government advice is that you can leave your home 'for activities in connection with moving home (including viewing a property), or for activities in connection with the maintenance, purchase, sale, letting, or rental of residential property that the person owns or is otherwise responsible for.'
Additionally, the rules specify that '[t]ravelling for the purposes of undertaking essential work on a property other than your main residence should not be used as a pretext for a holiday.'
What are the lockdown rules for house viewings in Wales?
Property viewings are also permitted in Wales; the Welsh government website has an extensive list of guidelines that must be followed in order to make viewings safer for everyone involved. The important highlights are that only one member of a household is permitted to attend a house viewing, that the current owner and the viewer should not meet if at all possible, and that all viewings should be touch-free.
Open house viewings are not permitted.
House moves are permitted, although the removal company may ask you to do most of the packing yourself; if you are experiencing Covid symptoms, your move will have to be rescheduled (this applies to everywhere in the UK, not just Wales).
What is the government advice on house viewings?
Estate agents looking to sell or let a property are still working, so if you are in the process of moving, you can go along to view properties. If you do so, you must adhere to social distancing rules, wear a face covering and only attend if you feel well.
Equally, homeowners should only allow you to enter if they are well and on the understanding that they and their estate agent will wear face coverings, that windows are left open to improve circulation, that internal doors are open to minimise contact with door handles. Ideally, avoid touching surfaces when you view the house and wash your hands thoroughly before and after the viewing. And if you can wait until after the spring when the situation improves, do.
As for surveyors, according to the government's website, 'Surveyors should contact the owners of the property to be surveyed prior to the survey to make sure they understand which areas will be surveyed and ensure that all doors and access panels are open and surfaces have been cleaned with household cleaning products in line with public health advice.'
See the government's guidance on moving home safely for more details.
Can removal firms operate during lockdown?
Yes: removal firms can operate during lockdown, but must follow the government's latest guidance on working safely. Social distancing, for example, must be followed, and removals companies must ensure their staff knows how to carry out a house move safely, both for themselves and for the home owners.
Sign up to the Homes & Gardens newsletter
Decor Ideas. Project Inspiration. Expert Advice. Delivered to your inbox.
Anna K. Cottrell is now a freelance writer, having previously been a Content Editor for Future's homes titles. She writes about interior design, property, and gardening. On H&G, she specialized in writing about property – buying, selling, renting – sustainability and eco issues.