5 coffee table styling rules interior design experts swear by
Yes, you can create beautiful, effortless vignettes with our coffee table styling tips...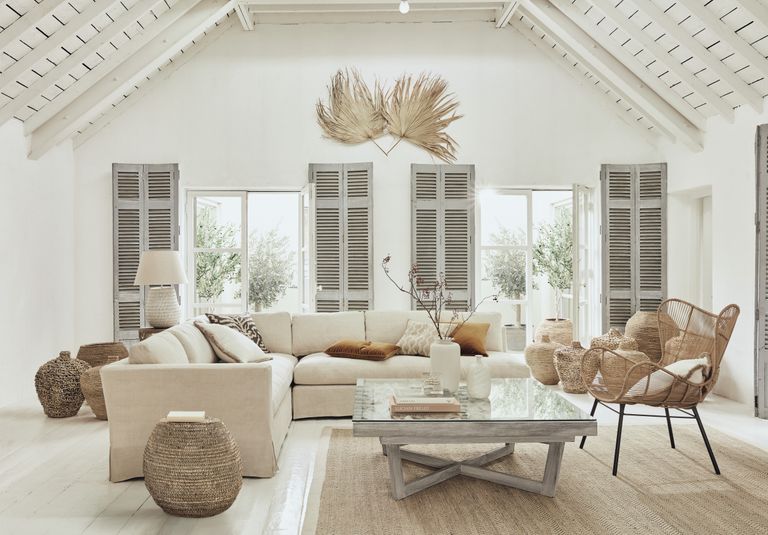 (Image credit: OKA)
Coffee table styling is the finishing touch your living room needs. Often the last piece of furniture to be bought – after seating and storage – coffee tables are often, even unintentionally, the focal point of a living room, so getting the styling just right is a must.  
See: Living room ideas – clever ways to decorate living spaces
Well, these are the coffee table styling tips our decorating editors – and key interiors experts – want you to know about. Unsurprisingly, there are some key rules to follow that will ensure your coffee table will look fabulous on top and be functional to boot.
1. Keep it simple
With any room styling, always remember that simplcity is best. We also think better when a coffee table is clutter-free, it helps clear the mind and makes it easier for us to relax. 
Use your living room's look or theme to guide or contrast with your coffee table styling – if the feel is busy then keep your table minimalist, or, if the rest of the scheme is pared back in style then use the coffee table to pack a punch – this can still be done on a minimal basis; for example, keep books on a shelf underneath and keepsakes and ornaments on the top, that way you have a clear separation between pieces. 
2. Get scale and proportion right
Whether your living room scheme is colorful or oh-so-white, you can still play with scale on your coffee table. One top tip is to only place pieces on it that won't exceed a third of the height of the actual table, this way you'll get the proportions right. We asked Sue Jones, co-founder and creative director at OKA for her coffee table styling advice:
'This table is so visually interesting that it really doesn't need much styling – just a couple of books or decorative objects do the trick. You don't want to take attention away from the oyster shells underneath the glass top, so stick to the table's palette of neutral colors – we've chosen a pair of curved off-white stoneware vases to add to the organic feel.'
See: Scale in interior design: 10 times it's been used to add instant drama
3. Maximize texture and shape
If you love a cohesive scheme then incorporate your coffee table into it seamlessly. Clara Ewart, head of design at London-based interior studio, Kitesgrove explains why:
'Coffee tables work most effectively when they coordinate with the room scheme so they do not appear too dominant within the space. We often choose coffee tables with more neutral tones made from natural materials such as marble and timber. Coffee tables need to be durable as well as providing space for more decorative elements such as books, trays and objets.'
The more minimal you keep the styling in this instance the better – a tray and two different sized bowls that pick up the colors from the cushions and side table are all you need. 
4. Use the coffee table to introduce an accent color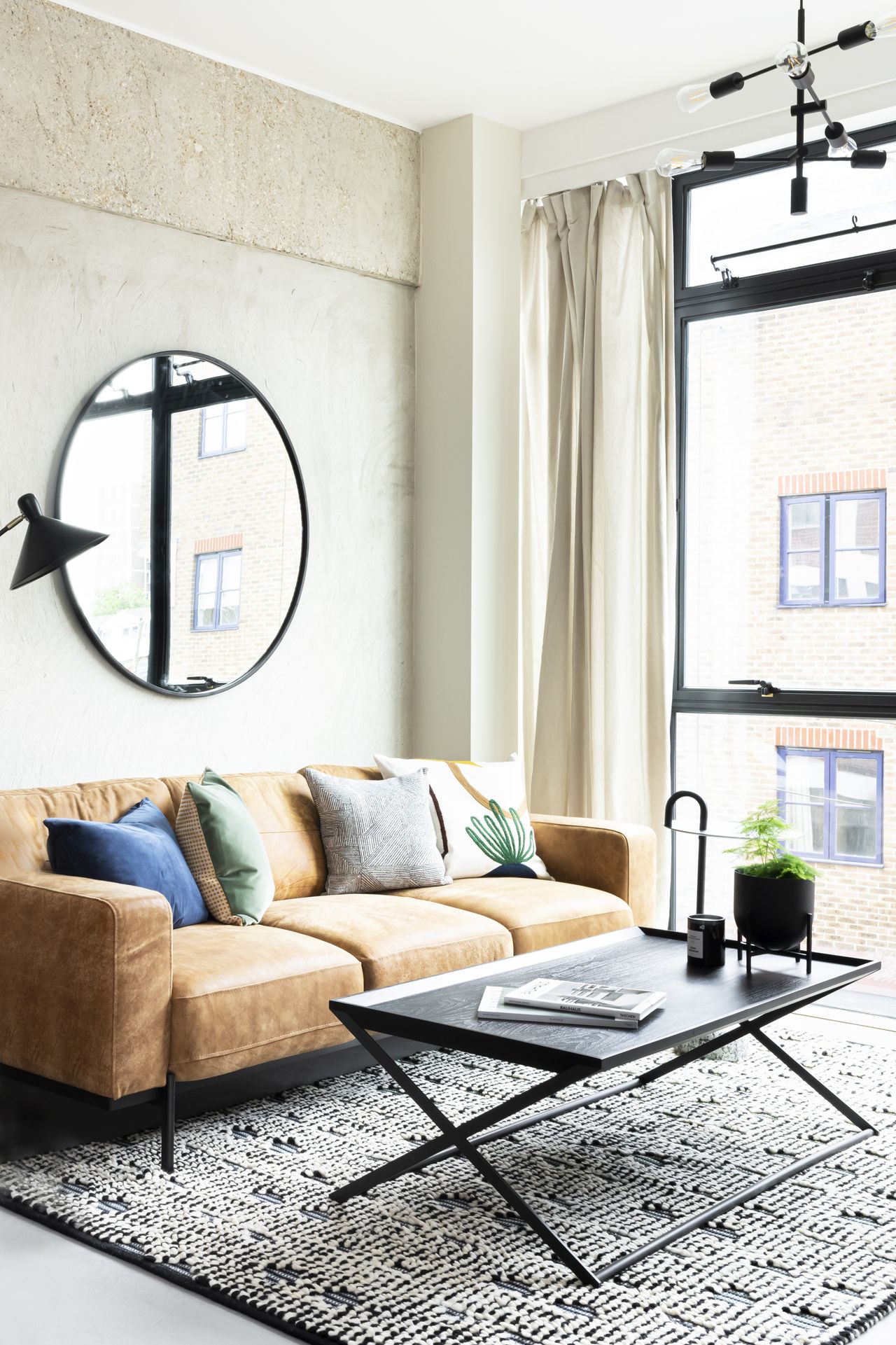 We often mention using accent colors in the form of accessories, but you can also use smaller pieces of furniture in this way too. It's a way of making a style statement and it works particularly well in a modern setting that has a minimalist feel, as Jen and Mar from London based design studio, Interior Fox explain:
'Black finishes work especially well against a neutral background, working as an accent color while acting as an anchor to the overall scheme. From the coffee table taking center stage, through to the lighting and accessories. 
'Play around with the height and shape of the items you choose to display, this will help the surface feel more dynamic. Our top tip: keep it simple. Introduce greenery, a favorite scented candle and a small stack of coffee table magazines for a look that feels both stylish and relaxed.'
See: Accent color ideas – how to use them and why they are important
5. Go for a bold statement
Two coffee table styling tips in one here – starting with the rule of three. Visually divide up your coffee table into three sections, now, you can either place items into each section, or only use two and leave one end free. 
Coffee table styling tip number two: have one bold statement piece in one of your sections – this could be a striking vase full of blooms, an ornament or a stack of books, but it needs to be the largest and tallest item. Then, have a smaller display of something else – a stack of books with a paperweight or a scented candle on for example – it's lovely to use something that has meaning or brings back happy memories.