The latest coffee table display trend celebrities and designers love that you can recreate instantly
The likes of Cindy Crawford, Miranda Kerr and Miley's mom Tish Cyrus are all fans of this look in their own homes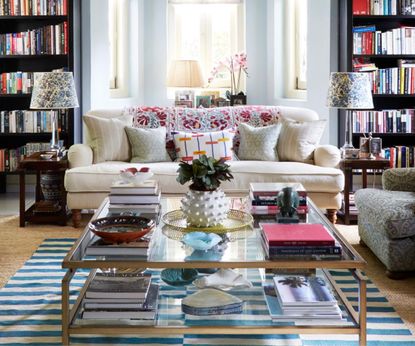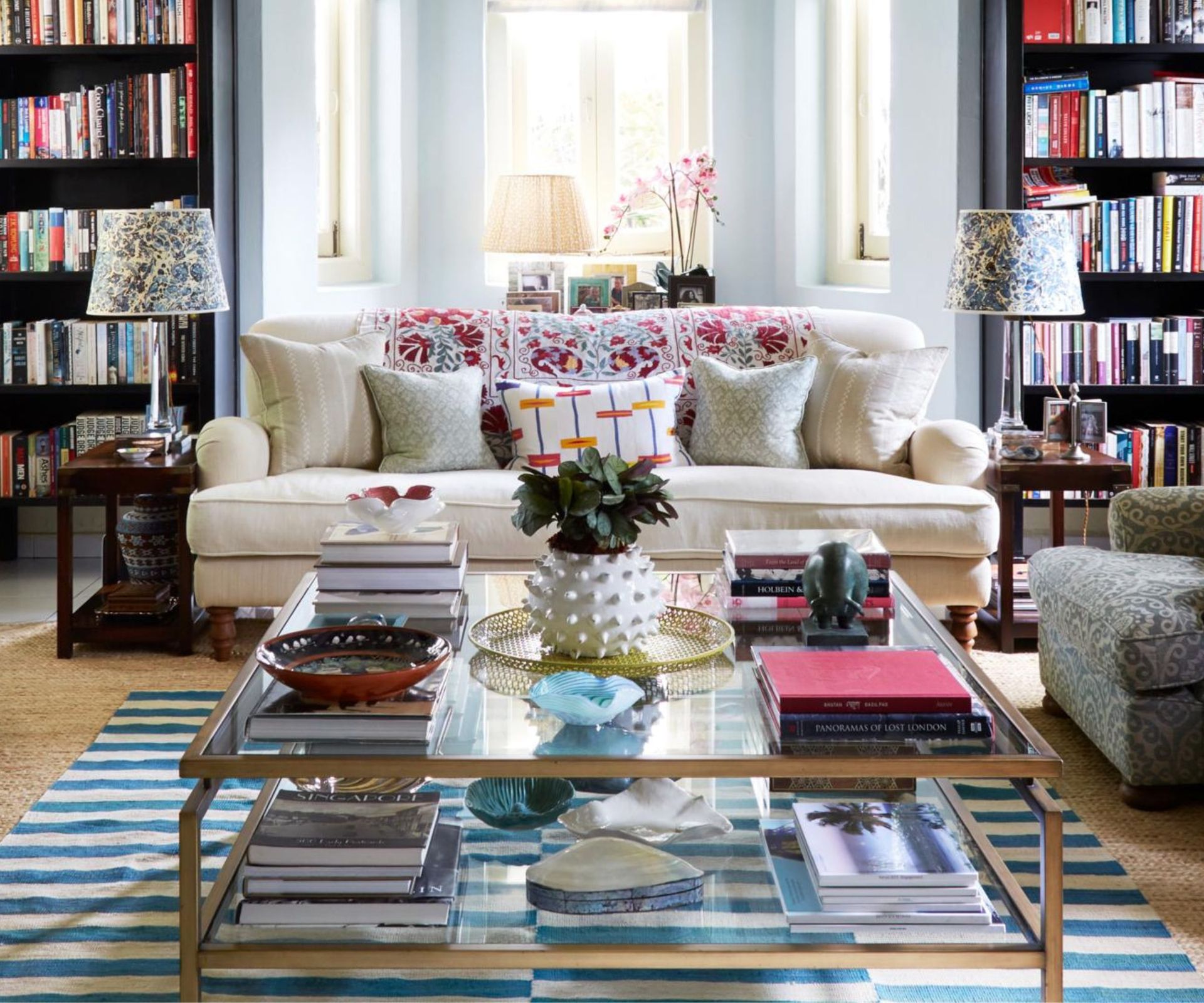 (Image credit: Alecia Neo)
While most of us have a living room coffee table, how many of us can really say that we have spent time curating it? Yet this most often overlooked focal point in arguably the most important room in the house can leave a lasting impression on the space in general, and on our guests.
So imagine our delight last week, while researching new coffee table decor ideas, when we came across the latest trend to have crept into celebrity homes (and, of course, their Instagram accounts): coffee table book stacking.
Thanks largely to interior decorators' long-standing love affair with it, book stacking isn't a new coffee table styling idea. Neither is displaying our prized books, which predates the arrival of coffee in Europe; back in the late 1500s, 'books to lay in the parlor window' made them a popular accessory to interior design.
So why is stacking books on tables catching on again?
'Stacking gorgeous coffee table books looks beautiful, and it will of course encourage you and your family to pick them up for a casual a browse in a way that stashing them away them on a shelf or in another room just doesn't,' says Lucy Searle, Editor in Chief of Homes & Gardens. 'A stack of books can also provide inspiration for a talking point, whether with your kids or guests. But, for me, they are also the post-pandemic equivalent of the curated video call background: decorating with books on a coffee table provides a highly edited projection of your personal interests.'
'Coffee books allow you to subtly showcase your interests or perhaps not so subtle way,' says designer Martin Kemp, founder of Martin Kemp Design. 'Similarly, you can show off your great taste and style with the right book selection. Signed books and limited editions are collector's items, linking art to book collections.'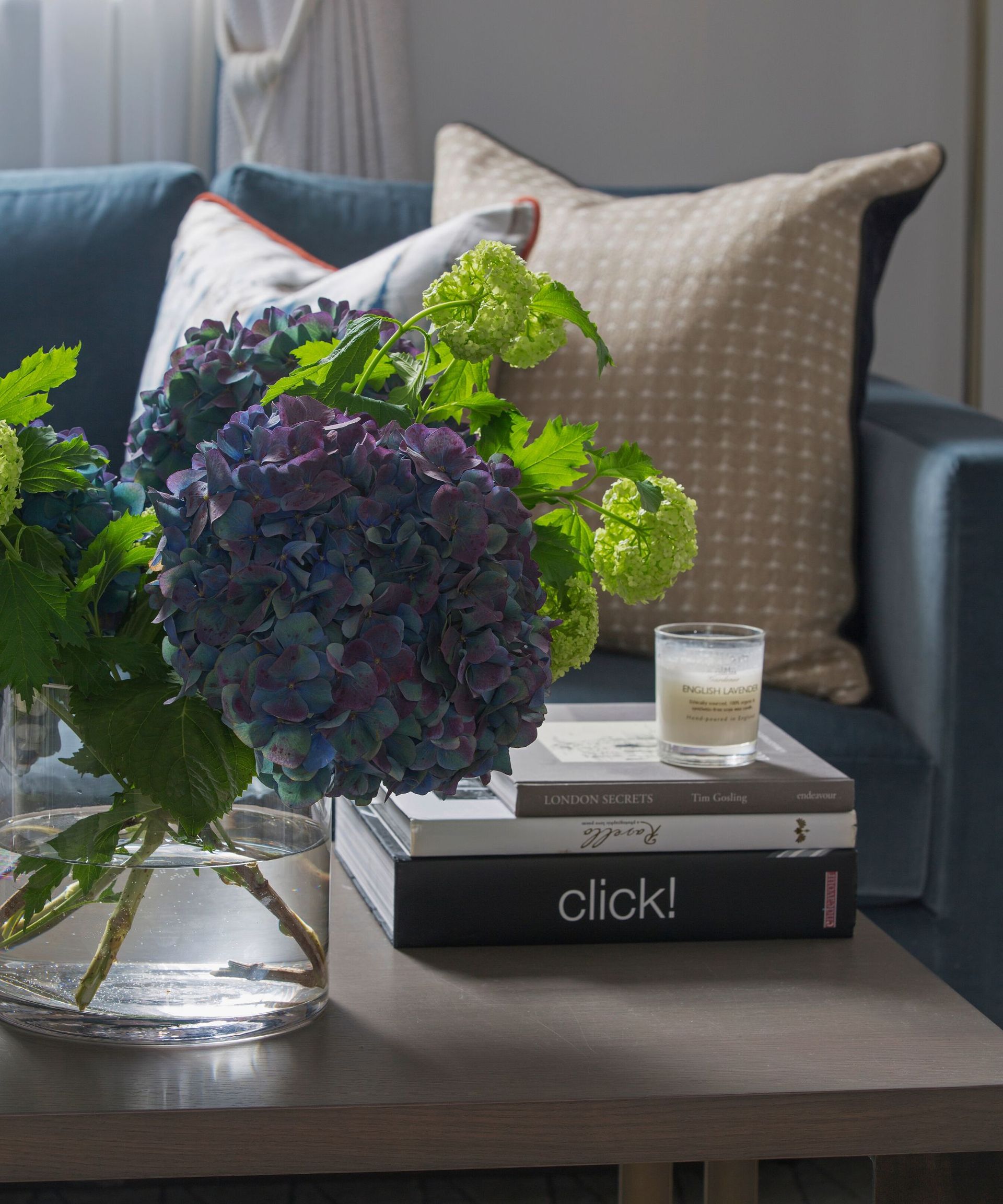 With celebrities such as Cindy Crawford (fashion photography), Miranda Kerr (Vanity Fair Portaits),and Tish Cyrus (The Best of Punk Magazine, among others) adorning their coffee tables with stacks of book, it is clear that this timeless interior design trend is one that transcends design styles and oozes casual sophistication.
'Beautiful coffee table books are interior design elements just like vases, blankets or sofa cushions while telling about the decorator's interests,' Finnish designer and home styler, Johanna Lehmuskallio explains, 'they bring color and individual style to the interior.'
Here, designers discuss why they love stacks of coffee table books, and how implement this timeless trend in your living room ideas.
How do you stack books on a coffee table?
To stack books on a coffee table, do as you would when styling a bookcase, stacking smaller books on top of larger books to create a rough triangular shape.
For a square or rectangle coffee table, stack books in one or all of the four corners. When using books across the table, avoid any other decor pieces to keep the trend looking clean.
'Well-considered book selections can add a layer of dressing that enhances the interiors by tying colors and themes throughout the room,' adds Martin Kemp. 'Resting an open book in a book stand on a key double-page spread creates a mini artwork in itself.'
How many coffee table books should you stack?
'I would start with three and work up to five or seven. Always work with odd numbers of books,' says Lucy Searle, 'which is more visually pleasing than even numbers.'
Should coffee table books be the same size?
Using books that are different sizes allows you to see what is underneath and offers depth and dimension to the stack. Consider incorporating the occasional magazine in line with the color palette for a thinner addition that can also be regularly changed out.
'Coffee table book stacks are much more interesting when they are different sizes so they can be stacked so that all the titles are visible. If they are the same size, have the spines pointing out towards the couch so you can easily see which book is which,' says Lucy Searle. 'And though large books create visual impact, I would suggest stacking up books simply because you love them.'
How do you arrange books on a round table?
If you have a circular coffee table, consider the space to be a triangle, leaving you with three 'corners' to style. Add coffee table books to one or all three of these 'corners' for an extravagant display.
Including items such as trays, small sculptural pieces, or candles and personal touches will allow you to flatter the shape of the table more, and make the display more characterful.
'A few large coffee table books with a pretty accessory on top and fresh flowers is an easy and inexpensive way to dress up a coffee table,' suggests Seyie Putsure of Seyie Design. 'When putting these final touches together, I make sure that the colors of everything work well together and accent colors are introduced through more than one item.'
Why is it important to have a coffee table book?
It is important to have coffee table books to help express your personality through your design. By displaying books related to topics or hobbies you are interested in you can subtly share your passions with guests. What's more, coffee table books can act as great conversational pieces, allowing you to demonstrate your knowledge, subtly show off a collector's piece, or introduce a friend or family member to a new interest.
They also act as functional decor items and so fit into almost all design styles from maximalist havens to sleek minimalist sanctuaries.
Sign up to the Homes & Gardens newsletter
Decor Ideas. Project Inspiration. Expert Advice. Delivered to your inbox.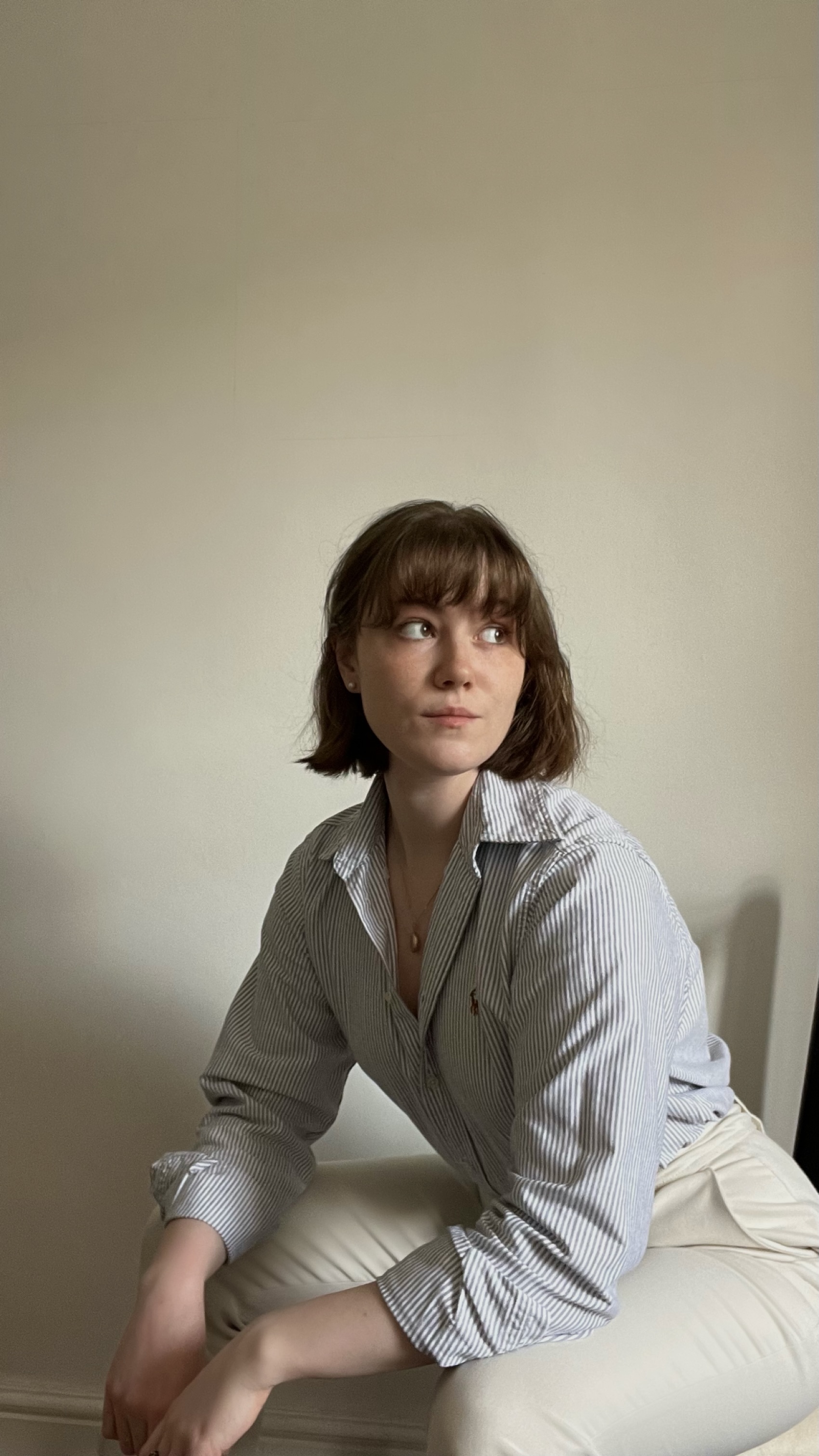 Chiana has been at Homes & Gardens for a year, having started her journey in interior journalism as part of the graduate program. She spends most of her time producing content for the Solved section of the website, helping readers get the most out of their homes through clever decluttering, cleaning, and tidying tips – many of which she tests and reviews herself in her home in Lancaster to ensure they will consistently deliver for her readers and dabbles in the latest design trends. She also has a first-class degree in Literature from Lancaster University.