5 must-haves Emma Sims-Hilditch always includes in her interior design schemes
These are the priorities for all of the schemes the British interior designer creates for her clients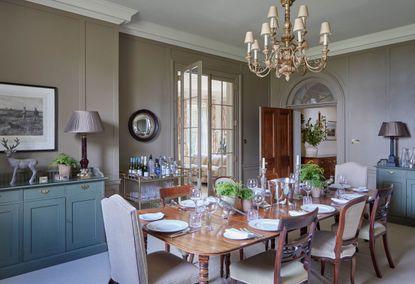 (Image credit: Sims Hilditch)
The mechanics of how an interior designer approaches a scheme is a subject we've discussed many times. Most start with a single piece as inspiration – whether a client's mood board, a painting that the client wants to take center stage, or just a fabric that they have fallen in love with.
You can glean many useful interior design tips from this approach... but these are merely the basics. What defines a designer are their top priorities – and how they incorporate them into every scheme. Emma Sims-Hilditch of UK-based interior design studio Sims Hilditch is a regularly contributes her expertise to H&G – and this is her list of interior design must-haves.
1. Great lighting design is at the top of our priority list
Living room lighting ideas – and those for rooms beyond – are a must for Emma.
'It creates both drama and atmosphere in any scheme. Bad lighting – a room with just overhead spot lights, for example – can really kill the mood.
'We like to include at least three sources of light – typically pendant or downlighting, wall lights and table lamps. For a more contemporary feel it is fun to add up lighting to chimney breasts, doorways or skirtings on a staircase. Don't overdo it though and seek professional help if in doubt. A good lighting designer will be a great investment.'
2. Art within interiors is a must
'It brings a scheme to life and gives a unique personality. Think about making collections of art on a wall – they don't all have to be the same medium: I often mix watercolors, prints and oils together.
'To successfully create a collage, I recommend laying all the pictures out on the floor first to get the spacing and composition right. Then photograph this and measure before marking on the wall. If the ceilings are high enough, I love the effect of hanging pictures above door frames.'
3. Don't detract from the views
Emma has given us tips on creating synergy between indoors and out before – and it remains a top priority for her.
'Keep the interior in sympathy with the landscape if you have a beautiful view. We often consider garden planting when creating a new interior. If the flowerbeds outside are pinks and blues, it is lovely to bring these tones into the home.'
4. Celebrate your antique pieces
Shopping for antiques is a subject we've talked to Emma about previously.
'They add gravitas and depth to an interior – a sense of history and heritage. Don't worry about mixing with contemporary furniture or modern art – this can often look very interesting.
'Brown furniture can be picked up very inexpensively and is usually beautifully made. It's not hard to sand, prime and paint an oak or mahogany chest of drawers for a children's bedroom. Chose an eggshell paint or even gloss white for a more contemporary look.'
5. The resurgence of pattern and texture
Considering wallpaper ideas and want to stray beyond your comfort zone? Emma has this advice.
'If you are uncertain about choosing a bold wallpaper, just get a large sample and pin it up in the room. Choose plain curtains to soften the look. A great room to be more bold is a cloakroom, either with a dark paint color, fun wallpaper or textured wall such as shiplap panelling.'
Sign up to the Homes & Gardens newsletter
Decor Ideas. Project Inspiration. Expert Advice. Delivered to your inbox.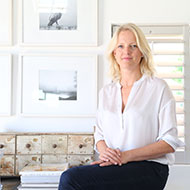 Founded in 2009, the Sims Hilditch design practice has become one of the most trusted and respected in the industry. Its couture approach combines interior architecture, interior design and procurement management within one concept-to-completion, fully bespoke service. Creative Founder, Emma Sims-Hilditch is passionate about her belief that good design can transform not only how people live but also how they feel.