Bravo's Top Chef judge Gail Simmons shares her top 6 tips for hosting the ultimate dinner party – in a small space
The secrets to hosting a flawless gathering in a small space? Culinary guru Gail Simmons reveals them exclusively to H&G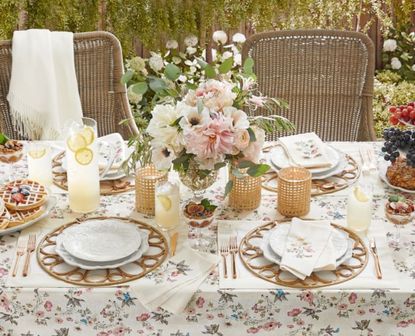 (Image credit: Pottery Barn)
Sign up to the Homes & Gardens newsletter
Decor Ideas. Project Inspiration. Expert Advice. Delivered to your inbox.
Thank you for signing up to Homes & Gardens. You will receive a verification email shortly.
There was a problem. Please refresh the page and try again.
There's nothing more special than sharing a home-cooked meal with the ones you love. But what if you don't have the room? Not to worry. Bravo's Top Chef judge, Gail Simmons, wants to help you entertain in a big way – even in the smallest of spaces. The celebrity chef shares her secrets to hosting the perfect intimate gathering exclusively with Homes & Gardens.
See: Small kitchen ideas – turn your compact kitchen into a smart, organized space
The 44-year-old television personality, who calls New York City home, knows a thing or two about finding creative ways to make the most of a tiny kitchen. Gail is the author of the best-selling book Bringing It Home: Favorite Recipes from a Life of Adventurous Eating.
Of the book's heart and soul, the food critic tells H&G, 'It's really about taking all of those travels and lessons that I learned along the way and translating them into recipes that I cook at home for my family. It's about applying all of those tips and lessons to the home kitchen and literally bringing them home for home cooks to use and enjoy, whether it's entertaining or feeding your family or just putting a lovely meal on the table for you alone.'
Read on for Gail's tips – and check out her Instagram feed for more inspiration.
Gail Simmons' tips for entertaining in small spaces
Follow Gail's tips on creating an intimate dinner party below.
1. Devise a plan
To avoid a kitchen meltdown (quite literally), Gail suggests thinking ahead and becoming familiar with the recipes you plan to tackle for your dinner party. With limited counter space and storage areas, it's important to be clean and prepared.
'If my counter is messy, my head is messy,' she jokes. 'Have a plan and be organized. Clean as you go, and read the recipe through, just like a chef does. Read through the ingredients, and before you go into the actual directions, do exactly what the recipe tells you to do.'
She adds: 'Have your ingredients fully prepped before you actually turn on the stove.'
The food writer is quick to point out that it's okay if your vision ends up looking a little different than what you'd imagined. 'You can't be so rigid in your plan. If something doesn't work out, you want to pivot a little bit and be improvisational. But being organized in your kitchen is always going to be your best friend for a successful result.'
2. Invest in quality and versatile ingredients
It's no secret that entertaining can be expensive, but investing in premium ingredients will help you save on prep time and will undoubtedly wow your guests' tastebuds.
'I think you always want to be, especially in a small space, cognizant of using the best ingredients that you can, and that we actually do the least to them,' Gail explains. 'Cooking can mean simply chopping vegetables, but when you have the best possible ingredients, that salad is going to be extraordinary. And then using a little emphasis on texture and spice and flavor, and thinking about how things go together.'
Additionally, the Toronto native notes that you can use versatile ingredients in multiple courses. 'Thinking about your season, thinking about your audience, thinking about, if you're making a dinner party, making sure that there is a through-line from appetizer to the main course to dessert.
'You want to make sure that there's differentiation obviously in texture and things like that. You're not going to cook a soup to start and then a stew as your main course, but you want them to have flavors that make sense together and that you're excited to go from one to the next, and that it feels sort of strategic and harmonious.'
3. Accept help from your guests
Gail believes one of the biggest misconceptions about entertaining is that all of the responsibility falls on the host. More often than not, your guests are genuinely interested in pitching in.
'You don't have to do everything alone all the time – and especially in a small space,' she explains. 'It's okay if you are asking people to come in and lend a hand. Or if you're having people over, let them bring dessert, take them up on their offers of, "What can I bring?"
'I always offer, "Can I bring wine? Can I bring dessert? Can I bring my favorite olives?" Yes. The answer should always just be, "Yes. Bring something." It takes the pressure off you as the host, when you're cooking.'
The best-selling author adds that if you're not as comfortable sharing control of your vision, encourage your guests to help execute it. 'Sometimes I have a vision that I want to serve a specific cocktail. Well, you know what? Let them go out and get the ice and the lemons and the sugar for the simple syrup that I want to make. So someone else can handle that piece of it, even if I'm dictating exactly what I want them to get. Be specific as the cook, as the chef.'
4. Less is more
When it comes to cooking and entertaining in a small space, the Bravo star recommends organizing and decluttering your fridge and freezer, cabinets and other areas of your kitchen. Step one? Eliminate bulky or unnecessary electronics and gadgets and replace them with tools that are more versatile and efficient.
'My favorite tool in the kitchen is a Y peeler, which is a vegetable peeler that looks like a Y shape. It has a big wide peeling area that goes horizontally. And I find I'd rather four Y peelers that take up a tiny corner of my drawer. I can find 15,000 different tasks in the kitchen for that tool,' she jokes.
'All the bells and whistles don't matter, especially in a small kitchen. I work so well with the little things that I have. My favorite tools literally are that peeler and a tiny offset spatula and micro spatulas. Little rubber spatulas that perform so well.'
See: Dining room ideas – inspiration for decorating and furnishing your space
5. Embrace prepared foods
Entertaining is more than just serving a delicious meal from scratch. When short on time, the acclaimed journalist relies on help from her favorite bakery or the prepared foods section at her local market.
'The reason I love to entertain isn't for the elaborateness of striving to make everything from scratch and cooking for five days. It's about spending the least amount of time in the kitchen when your friends are there or when your family wants to sit and eat together,' she explains.
'There's nothing wrong with buying a pie crust to make a pie. Cooking is not about perfection. Home cooking is about comfort, nourishment, and being simple – and especially in a small space, being efficient.'
6. Re-think tradition
Gone are the days of formal dining, says Gail. As we inch closer to a new normal in a post-pandemic life, our gatherings will likely continue to be small and intimate – a scenario that lends itself to more casual events.
'I'm a big fan of a buffet – for anything. Putting everything out on the table, but having everyone sit around on the floor of the living room, or in your den on pillows, sitting on the couch and eating together – who cares? Let everyone serve themselves if you don't have a lot of space. And absolutely, have dessert in the living room. Leave the dishes on the table, don't even think about them.'
As for an after-dinner treat, the culinary expert has a few, easy-to-implement ideas that will satisfy any sweet tooth.
See: Kitchen ideas – decor and decorating ideas for all kitchens
'I'm a big fan of make your own, especially for the dessert course of a meal. I think that's a great way to entertain and keep things simple. Maybe it's the child in me, but all I need is a couple of pints of ice cream, some whipped cream, chocolate sauce, and some sprinkles, and put it out on the coffee table.'
Looking for something sweet, but a little simpler? Gail has an idea for that too. 'I love getting three or four of my favorite bars of chocolate and breaking them up into big pieces and putting them on a platter and calling them dessert. That's all people really want, is just that little bite of something.'
Sign up to the Homes & Gardens newsletter
Decor Ideas. Project Inspiration. Expert Advice. Delivered to your inbox.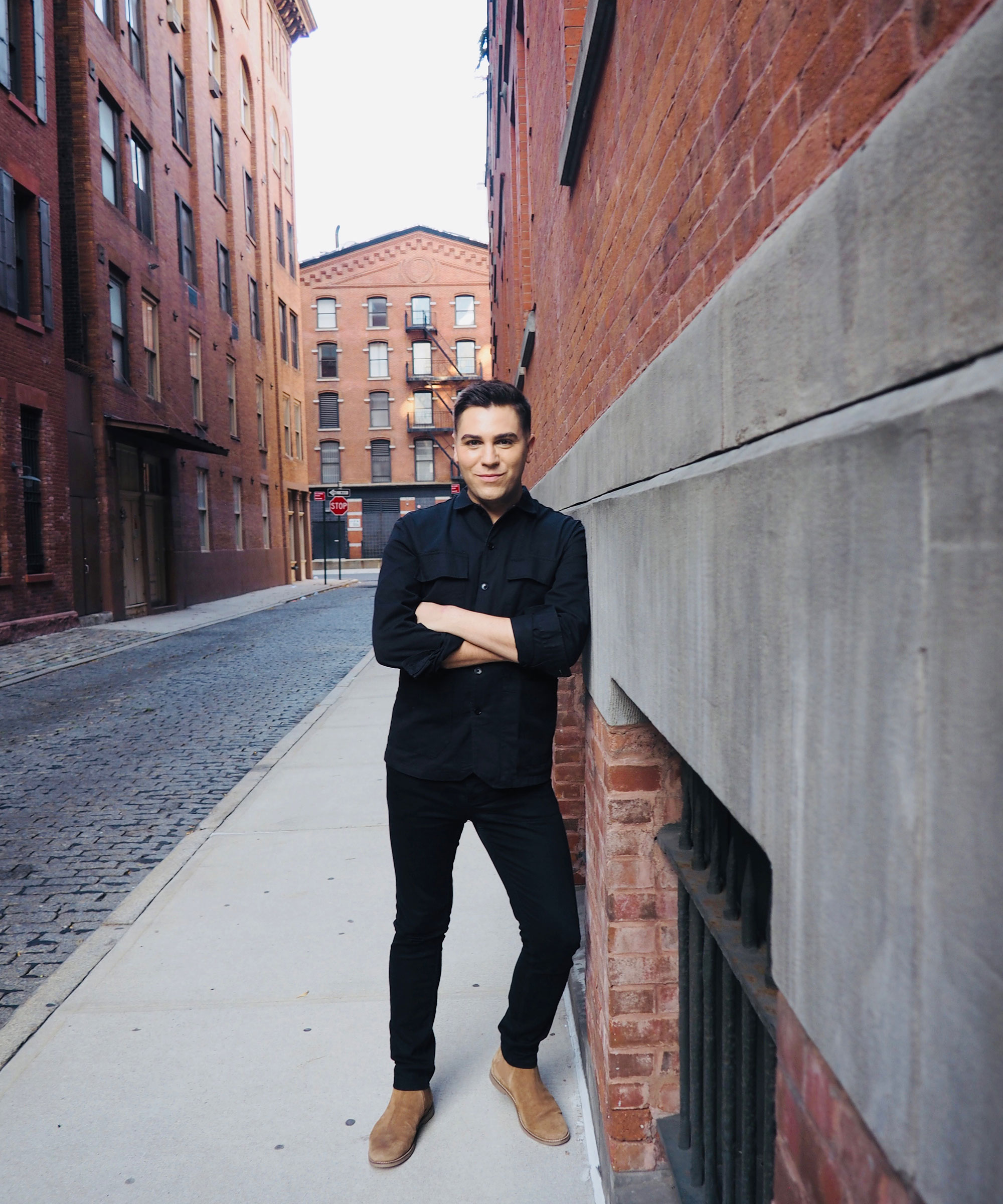 Marc Lupo is an entertainment writer, producer, and host. In addition to contributing celebrity content to Homes & Gardens, Marc serves as a weekly co-host for iHeart Radio's 'Naughty but Nice' podcast. Throughout his career, Marc has conducted hundreds of interviews with celebrities including Helen Mirren and Hugh Jackman. A native New Yorker, Marc has covered some of entertainment's biggest events, including The Grammys, Met Gala, MTV's Video Music Awards, VH1's Trail Blazer Honors and Variety's Women of Power luncheon.