Prepare your garden for winter – using eco-friendly and sustainable methods
Putting in a bit of effort now will pay dividends when summer arrives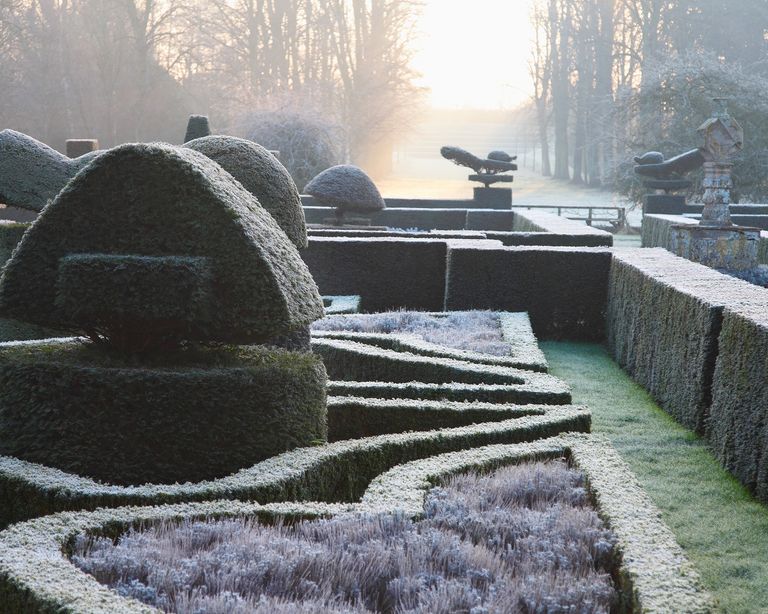 (Image credit: Future / Annaick Guitteny)
Late fall and winter are periods when even the hardiest gardeners tend to retreat indoors, spending their time reading or leafing through seed catalogues in preparation for next year. Contrary to belief, this shouldn't be the case. Gardens need just as much attention in the colder months, perhaps even more so from the waste of shedding or dying plants.
Winter, therefore, is when the really serious behind-the-scenes work is done in order to produce a beautiful garden to be enjoyed in the summer and, hopefully, all year round. 
Now winter is approaching, we need to garden differently. It may not sound the most exciting, but getting on top of tasks such as cleaning and tidying pots, sheds and greenhouses is a perfect project for cold, rainy winter days. It will keep things organized and help you to eliminate over-wintering pests and diseases. 
Take the opportunity also to maintain and fix fences, paths, garden furniture, tools and machinery as necessary.
To help, the gardening experts at The Greenhouse People give us their top eco-friendly ways to prepare your garden for winter.
How to prepare your garden for winter
1. De-bulb seasonal plants
Many seasonal plants won't survive the winter weather, so be sure to read up ahead of the big chill to see what you can save.
For all those summer plants that need protecting, dig the bulbs up and save them for their next big break in the warmer climate. These bulbs need to be kept indoors in a dark, cool space like a garage or shed until spring.
Some summer plants can even be transferred and potted indoors for a DIY houseplant. Geraniums, for one, can flourish inside in pretty pots – just make sure they're placed in naturally well-lit areas of your home.
2. Reuse or return your plant pots
When you're done 'de-bulbing', you'll probably find you have lots of spare garden pots lying around. If you have storage room, blast your pots with a hose when emptied and place in a safe and sheltered place ready for the warmer weather.
You could also use your favourite outside pots for some new houseplants to keep your green fingers flexed through winter. Just remember to cover the base of any outdoor pots with drainage holes with a shallow dish to avoid damaging spills… you can find ones made from recyclable plastic or natural materials like bamboo. 
If you don't have the room, garden centres and nurseries are often open to reusing pots and will take them off your hands for good use. Ask your friends, families and neighbours too, or widen your search through local community groups on social media.
3. Keep growing your own
Winter doesn't mean it's the end of the growing season. If you've really got into growing your own fruits and vegetables, with all its environmental and health benefits, there are many delicious crops that flourish in the colder months.
Carrots and broad beans are just a few examples and make for a perfect side dish to your Sunday roast. Autumn sown broad beans can be harvested earlier than spring sown plants, and the fast-maturing Adelaide carrot will grow at a good pace, so you will still find time to enjoy them.
Growing vegetables in a greenhouse does tend to make them flourish faster, as you can create their perfect environment and temperature. Consider investing in a compost heater to create combustion-free heat.
4. Make the most of the rain
Water butts are a great way to collect rain – a free and eco-friendly resource. As rainy days become more frequent, it's the perfect time to invest in a butt. The water can be reused on your garden and houseplants, or in your greenhouse. This is much better for plant health, as it is without purification unlike tap water.
If you have any water features in your garden or bird baths, make sure to cover these up when temperatures are below zero to avoid them freezing over.