10 kitchen design mistakes that could cost you thousands – and how to avoid them
If you're planning a kitchen remodel in 2021, these kitchen design tips will help you get your project spot on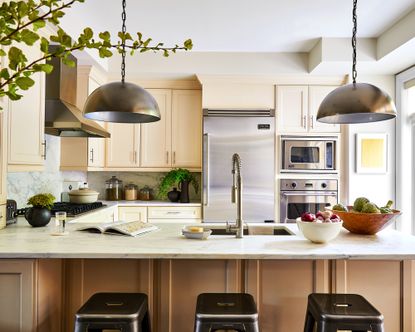 (Image credit: Christian Harder )
There's no softening the blow: kitchen design mistakes will be some of the most costly you ever make. Not just to reverse, but also because while a beautiful kitchen can add a staggering $30,000/£20,000 to the value of your home, a poorly thought-out, laid-out or designed kitchen can wipe the same amount from your home's value.
And while you might be remodelling your kitchen solely because you want to create a brilliantly functional, attractively-designed heart for your home, it is always worth bearing in mind how others might see it, especially if you want to sell your property in the next few years.
In fact, data* show that the kitchen is the one room in the house that can really influence a potential buyer's decision to make a generous offer on your home – or to pass over your property in favor of another.
So these are the mistakes to make when you're redesigning a kitchen in 2021.
See more: Kitchen ideas – decor and decorating ideas for open-plan, galley, U-shaped and L-shaped kitchens
1. Don't go open-plan – necessarily
Post-pandemic, many of us are going to be rethinking our layouts, and open-plan kitchen diners and living spaces, such a favorite a few years back, is definitely not having a moment.
In fact, nearly a third of house hunters recently expressed that they would pay over the asking price for a home where kitchens are kept separate from dining rooms and living spaces.
However, it's very much a question of how many other living spaces your home has already. It has always been a mistake to sacrifice your only reception or living room to create one large open-plan space. But, if you have other, separate rooms for family members to retreat to – whether a living room, a home office, a TV room or even a well-furnished garden room – you can more safely go open-plan without damaging your home's value.
Our advice is that there's a great middle ground: the broken-plan layout, where the kitchen is separated from dining or living spaces with interior glazing.
2. Don't design too small a kitchen – if you can help it
Buyers overwhelmingly love a large kitchen – as, of course, we all do.
Obviously, you may be limited on square footage in an apartment or small home, but if you do have a large dining room and tiny kitchen now, use the remodel as an opportunity to either combine the spaces by going open-plan (noting the caveats above) or by swapping the functions of the two rooms.
See more: Small kitchen ideas – to turn your compact kitchen into a smart, organised space
3. Don't plan for too little countertop space
A well-planned kitchen requires intricate detailing – which is why it is best left to professionals. However, one design detail that even the least experienced kitchen planner can't fail to miss is bounteous countertop space.
And the ideal is: as much as you can fit in without sacrificing a good layout and flow. The basics include enough room for prepping food for at least one of you, two if more than one of you cooks; for stacking washing up; for displaying small appliances, and even for eating.
And, of course, it goes without saying that the best quality worktops you can afford are well worth the investment.
4. Don't forget storage, storage, storage
Another kitchen design detail to plan minutely? Kitchen storage ideas. Look for opportunities to plan in as much as you can – whether you pack out a small kitchen with clever fitted solutions, such as pull-out larders or pull-out corner cabinets, or you use the opportunity in a larger kitchen to have just enough storage for the items you use all the time, plus those you want to display, hiding the rest away in a walk-in larder or pantry.
Starting by listing what you have now for kitchen storage plus what you would like to add for your new one – including separate spice drawers, a drinks' cabinet, and so on...
5. Don't overlook kitchen lighting
Kitchen lighting is all important – and it has to work hard in this busiest of rooms, too. First, there are the practicalities that mustn't be overlooked: good lighting that focusses on countertops so that you can prepare food safely.
Then there's the aesthetics, perhaps a stunning pendant light fitting or three over a kitchen island or dining table; a handsome lamp on a side table or counter; plinth lighting to show off the cabinetry of a modern kitchen; concealed lighting in glass-fronted cabinets to show off your best china.
And, it's worth including dimmable lighting options so that you can create one mood for food prep and another for eating. Don't forget, too, to include separate lighting circuits so that all the lighting in the various zones of your room can be controlled separately – from a well-placed switch or smart control.
See more: Kitchen lighting ideas – to set the scene for cooking, eating and entertaining
6. Don't pick cabinetry that will date
While we're big proponents of kitchen trends, it's never a good idea to base your choice of kitchen design on what's fashionable. Unlike other interiors trends, your kitchen design choice needs to be carefully considered and chosen for its longevity – it's likely you will live with this kitchen for at least 10 years, and potential buyers are both unlikely to want to replace a perfectly good kitchen that they don't like or live with a kitchen in a bold color that's dated since you installed it.
Instead, design your dream kitchen for timelessness. This might mean picking out neutral-colored, fuss-free cabinetry that suits the style and period of your home's structure.
Then, you can personalize it with wallpaper, paint, light fittings, area rugs and accessories that will boost its character, too.
7. Don't miss the chance to open out to the garden
If your kitchen is adjacent to a garden and there's only a window overlooking it currently, this is the perfect opportunity to rework the layout so that you can install doors to the garden. Then, on the patio or deck beyond the doors, you can create an outdoor dining space. Perfect.
8. Don't forget about ventilation
Good ventilation is vital in all kitchens, especially small ones or open-plan ones that are living spaces, too. The absolute minimum is an extractor fan – ideally one that exchanges air rather than simply recycling it – and at least one window or door that opens. The message is simple: the more you invest in ventilation, the quieter your extraction system will be, and the more likely you will be to use it.
And, like having doors that give to a patio, windows that are uncluttered and frame a view to the garden are a real bonus to any kitchen design.
9. Don't forget to make room for recycling and rubbish
Never underestimate the importance of disposing of rubbish in a kitchen. A garbage bin that's constantly over-flowing – or having to be constantly emptied because it isn't big enough – can really spoil an otherwise well thought-out design.
So, make this part of your detailed planning list – and ensure there's room beneath the sink or hidden within cabinetry for every type of refuse, from rubbish to recycling, to be integrated.
10. Don't skimp on layout planning
We really have saved the best until last – and this is where you will need professional help. If you haven't designed a kitchen before – or for a long time – it is absolutely worth your time visiting at least three different kitchen designers with rough plans you've drawn up yourself. Each designer will offer you different options, each of which you can work into your final plan when you have settled on your favorite kitchen company.
A few basic rules: ensure the flow works – ideally, no one should be crossing the cooking area to reach other parts of the room if it's open plan; ensure there's a large enough gap between kitchen units that face each other across a galley layout – ideally at least 1.2m, more if possible; and keep the garbage near kitchen sink and the dishwasher, which in turn should be as near as possible to the dining table.
*Data from Magnet
Sign up to the Homes & Gardens newsletter
Decor Ideas. Project Inspiration. Expert Advice. Delivered to your inbox.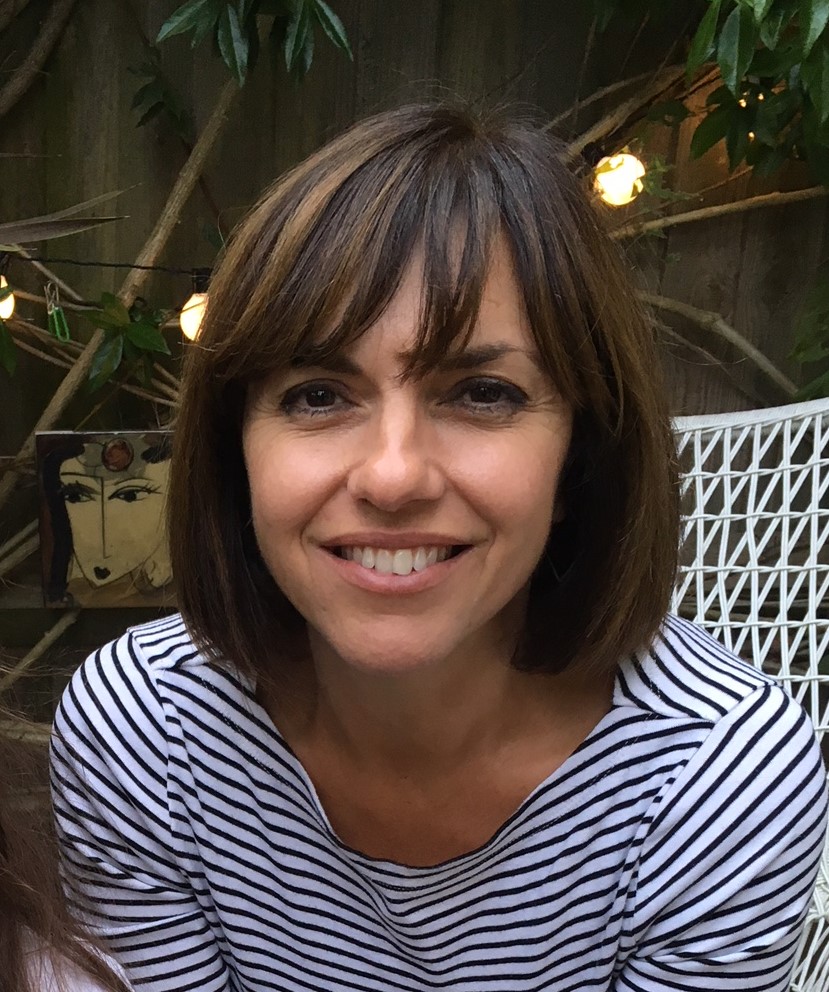 Lucy Searle has written about interiors, property and gardens since 1990, working her way around the interiors departments of women's magazines before switching to interiors-only titles in the mid-nineties. She was Associate Editor on Ideal Home, and Launch Editor of 4Homes magazine, before moving into digital in 2007, launching Channel 4's flagship website, Channel4.com/4homes. In 2018, Lucy took on the role of Global Editor in Chief for Realhomes.com, taking the site from a small magazine add-on to a global success. She was asked to repeat that success at Homes & Gardens, where she has also taken on the editorship of the magazine.