The kitchen updates that add value to your home – and the ones that don't
Real estate experts name the top kitchen updates that will add to resale value, and the ones you should avoid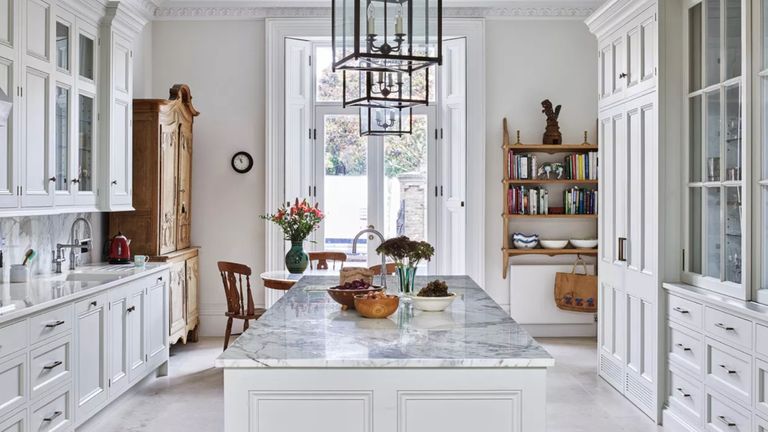 (Image credit: Future/Davide Lovatti)
The kitchen updates that add value to your home in 2021 are well worth checking out if you're planning on selling soon. While most homeowners know that an updated kitchen always adds value to a home, there is so much information out there on what to focus on that it can seem as though you have to update every single feature in your kitchen.
This isn't so – being strategic about updating the elements of a kitchen that buyers care most about right now will yield the best return on your investment. We've asked experienced real estate agents and house flipping experts to name the kitchen ideas that are a must to maximize your home's resale value.
1. Separate dine-in areas are in high demand
Several of our real estate professionals point out that Covid has changed what buyers now expect from kitchens. There is a huge demand for additional seating and dine-in areas, regardless of whether the kitchen is large or small.
Emily Waldmann, a Realtor with DEN Property Group in Austin, Texas, one of the hottest markets in the country right now, said: Buyers are interested in kitchens that are highly functional after Covid, and are drawn to homes with some separation between the kitchen and living areas, while still keeping it easy to move between both spaces. We are seeing a draw towards dine-in kitchen island ideas, and interesting or statement light fixtures above an island.'
Ellen Schwartz, a Licensed Associate Real Estate Broker with Compass, who works with buyers and sellers across Westchester County in New York and Fairfield County in Connecticut, seconds Emily's view: 'Large eat-in kitchen areas, as well as adding a great room onto the kitchen, are in great demand.'
2. Go big – and double up on appliances and fixtures
High-end appliances are always in high demand by buyers, and, if anything, the Covid era of using the kitchen daily has made them want bigger and better appliances and fixtures – and, preferably, double the number.
Think of a 'his and hers' arrangement, but in the kitchen. Ellen says that 'the "items" that immediately add kitchen value and buyer appeal are high-end appliances, such as name brands including Wolf, Sub-Zero and Silver Star.'
The trick to making the kitchen appear even more valuable is installing 'farm sinks, two dishwashers, electric and gas ranges for those who cook and bake, side by side refrigerators, and high-end microwaves that are out of the way.'
Basically, the easier it is for two or more people to use the kitchen without having to line up to open the fridge/load the dishwasher, the better.
And if you really. want to impressive a potential buyer, go large on pantry ideas, says Ellen: 'The biggest must is a super large pantry as it is almost akin to a walk-in closet!'
3. A quartz countertop is a must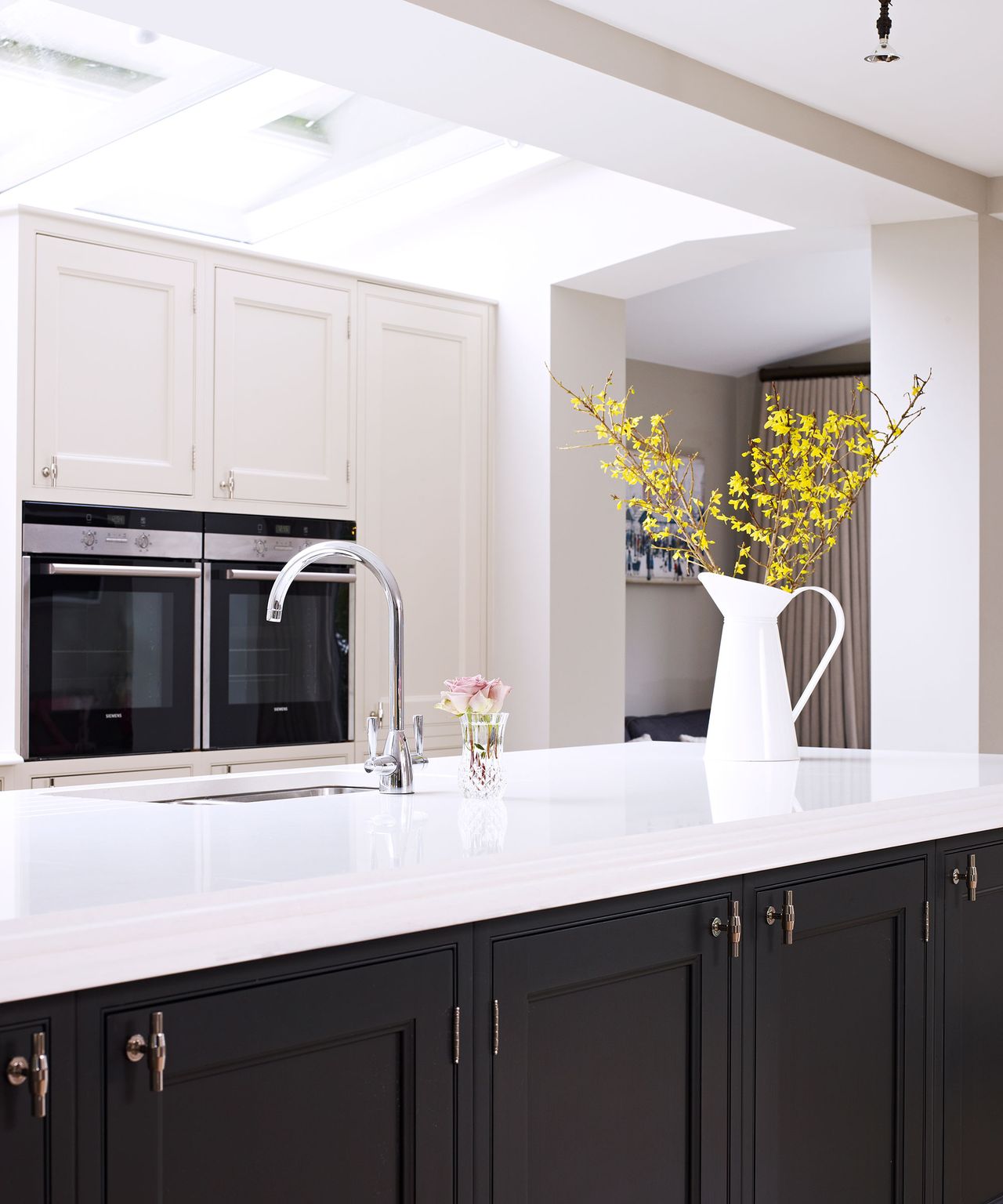 Luxe kitchen countertop ideas are an old favorite for buyers of high-end homes, but are becoming much more mainstream lately. Tyler Forte, Co-Founder & CEO of Felix Homes, a company striving to create a financially responsible way to buy or sell a home, names a quartz countertop as his preferred value-adding feature in a kitchen: 'Quartz is low maintenance since it's non-porous and is highly resistant to staining. It's also one of the strongest countertop materials, so it's extremely durable. Quartz also matches well with other materials and can improve the overall look and feel of your kitchen.'
Elizabeth Boese, a realtor with Coldwell Banker Realty out of Boulder, Colorado, also recommends quartz: 'Quartz countertops are all the rage right now, beating out granite and other solid surfaces.'
The kitchen updates that don't add value
All that glitters is not gold when it comes to updating your kitchen for resale, – and tiled kitchen backsplash ideas are the fancy feature our real estate experts do not recommend.
Jeff Shipwash, owner of Shipwash Properties LLC, said: 'Tile backsplashes are expensive and rarely add enough value to produce a great ROI on your investment.'
Emily Waldmann agrees: 'Statement hoods and backsplashes are highly subjective, so if getting ready to sell, I would avoid adding anything super specific in either of those arenas.'
Also, avoid spending too much on a brand-new built-in coffee machine – they date almost instantly. Ellen Schwartz concludes: 'I think it's not worth installing espresso makers as their technology changes so much, akin to installing televisions.'
Anna Cottrell is Consumer Editor across Future Plc Home titles. She has a background in academic research and is the author of London Writing of the 1930s. She writes about interior design, property, and gardening.