Kitchen diner ideas – 11 ways to create a true social hub for family time
A kitchen-dining-living space offers great versatility for the way we live today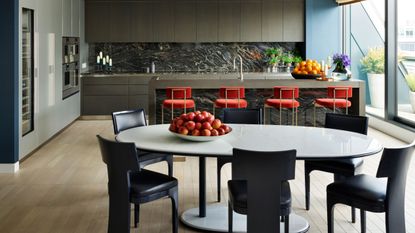 (Image credit: Future)
Modern kitchen diner ideas are all about space. Space to cook, space to entertain and space for the whole family to gather, to eat, to socialize and to just be. In response, the average kitchen project has become so much more than new look cabinetry and appliances.
It is estimated that one in five households in the US have now removed a downstairs wall in the past ten years while many were already enjoying the benefits of open plan kitchen-dining. The big appeal is for the kitchen and cook to be part of the action when entertaining and, on a day to day basis, for the whole family to be together – in this time-pressed age, it's a real boon to be able to offer help with homework while preparing the evening meal; and to be able to keep on eye on tots and teens while managing other tasks.
'People have become generally less formal and so are more willing to share cooking, dining and relaxing areas,' says Tim Higham of Higham Furniture. 'When throwing a party or entertaining friends, it is seen as sociable to cook, dine and entertain all in one room, and at the same time. Families also want to share the space so that they can multi-task while preparing food.' And in the warmer months, a kitchen dining space really comes into its own. The majority of contemporary kitchen ideas, kitchen diners and open plan schemes include large amounts of glass to let in the light and have easy access to the garden or porch, which vastly expands living and entertaining space.
Kitchen diner ideas – eat, drink and be merry in the heart of your kitchen
Take dining into the kitchen to create an informal kitchen diner that will not only create a social hub for family life, but will also provide a space to show off our culinary skills and put guests at ease.
1. Extend your kitchen diner out
Not an option for the cash poor, but adding an extension is undoubtedly the most effective way to achieve a really decent size open-plan kitchen diner. Do weigh up the costs and compare with the value it will add to your property to ensure it won't push you into negative equity.
If you have a small kitchen, a simple side return extension can transform a narrow galley kitchen into a wider, brighter kitchen, without reducing usable garden space. This type of extension is particularly effective if you install a glazed roof or skylights in the new structure.
If your property is on a sufficient size plot, the most popular option is a single-storey rear extension. Another option is a conservatory or orangery-style extension, which is a great way to add a light-filled seating or dining area to your existing kitchen.
'Ideally the kitchen designer should be involved before the new building is drawn-up, as the layout needs to be planned before doorways and windows are set in stone,' says Richard Moore of Martin Moore. 'The kitchen plan should also determine where the services – plumbing, lighting, electrics and drainage will be sited and these must be agreed before building.'
2. Plan a sociable kitchen diner layout
While a regular kitchen layout focuses on creating a fine-tuned cooking space, with everything positioned for ease and efficiency, planning a kitchen diner is a whole new ball game. Adding provisions for dining – casual and formal – plus soft seating, children's playtime and maybe an office area, requires every inch to be plotted with meticulous care.
Think about sightlines from the heart of the cooking space – will the chef truly be able to chat and cook, what will be on view from the dining table, are you making the most of any garden scenes?
You also need to consider the views from and to the dining table, breakfast bar and any other areas you'll want to linger. As a general rule, the dining table shouldn't be too far from the kitchen – to keep travel between the two areas to a minimum at mealtimes.
The fridge and wine store should also be easily accessible from the dining table for keeping drinks refreshed during dinner. Try to carve a direct route from the table to the dishwasher to make it easy to clear away after you've eaten. Take a similar approach to the breakfast bar, storing cereals and breakfast supplies nearby if that's where you intend to start your day.
3. Create flow in an open-plan kitchen diner
Work with your interior designer to achieve a logical flow through the space that avoids obstructions and provides the best access to the most frequently used areas like the fridge or bins. A route to the garden that passes in front of the television will quickly prove unpopular, as will any small kitchen layout that hinders the chef in full-flow.
'An island unit can be a real saviour in an open-plan design, as it aids traffic flow and provides the perfect link between the kitchen and living-dining areas, and the garden beyond,' adds Andrew Hayes of Smallbone of Devizes.
Allow at least a 90-110cm wide walkthrough in high traffic areas, and don't forget that dining chairs need to be pulled out during use, and drawers, fridges and dishwashers all need extra space for opening and access.
4. Maintain order in a kitchen diner
Zoning the room into distinct areas for cooking, dining and relaxing, is a popular technique that can help maintain order in a large multi-use kitchen diner.
Using different flooring, decorative light fittings or kitchen color ideas to help define the role of each zone can be very effective but don't lose sight of the overall design cohesion.
'Establishing similar shapes, materials or textures across the space – for example coordinating the dining table top with the worktops – will visually unite the room and help keep it simple and uncluttered,' says kitchen designer Laurence Pidgeon.
5. Don't let lighting be an afterthought
Kitchen lighting should be planned as early as possible in a kitchen diner. Ensure each zone – cooking, dining, relaxing – is on separate controls and include task and ambient lighting throughout.
LED lighting is the most energy-efficient but make sure you use bulbs with the same color temperature, preferably a warm spectrum, everywhere to achieve a uniform glow. Flexible fittings, such as pendants on extendable flex or wall lights that fold outwards are great for targeting specific areas when required.
Lighting can also be used as a design feature to link or define the different zones in your kitchen diner. Look for lighting collections that include different style fittings in the same design for easy coordination. Don't forget natural light and the direction the room faces, adding skylights or glazed doors if sunlight is poor. Planning multifunctional lighting can be complex so consider employing a professional lighting designer.
6. Think about heating and air conditioning
Keeping a large kitchen diner comfortably warm isn't easy, especially if the ceilings are high or even vaulted. Underfloor heating is a good solution, and leaves walls free for furniture and glass. Vertical radiators are also more space-efficient and can be used to make a design statement. Heated towel rails will prove useful for drying tea towels, while a wood burner in the seating area is another great feature piece and will keep the room cozy in winter months.
Do measure your kitchen diner to calculate the heat output required – radiator manufacturers often have a heat output calculator on their website, or your heating engineer will advise.
A heavily-glazed space may benefit from air conditioning in the summer, particularly if it's south-facing, or consider skylights with remote controlled opening for extra ceiling ventilation. Wide folding or sliding doors can also be left open to help keep the interior cool on hot days.
7. Keep control of clutter in a kitchen diner
With everything on view, clutter is the nemesis of a kitchen diner – especially in an open-plan kitchen design – taking the joy out of dining, cooking and entertaining in your kitchen diner. It's important to provide dedicated storage within each area – so that everything is close to hand but easy to stash away.
If you don't relish the idea of being completely exposed while cooking, Richard Baker of Richard Baker Furniture suggests a raised breakfast bar or half-wall at the front of your island unit or peninsula. 'This allows the chef to converse with guests, while concealing the cooking action and resultant messy surfaces,' he says.
A large pantry within easy access to the heart of the kitchen diner, perhaps with an extra sink area or dishwasher, is another popular concept in open-plan rooms and provides ample space to hide unattractive kitchen essentials and dirty pots and pans. Consider making a really vast room more flexible by installing pocket or sliding doors between zones. The ability to close-down the soft seating area to create a cosier space, or shut away the children's play area when you are dining, allows you to enjoy the best of both worlds.
8. Factor in sound and vision in an open-plan kitchen diner
When you are adding kitchen island seating and entertaining to your kitchen diner, sound and vision can become vital ingredients. It's worth calling in an audio-visual expert to draw-up wiring plans for your builder and talk through the options regarding cables or wireless integration, and the various types of control systems, at an early stage of the project.
For simple sound integration, check out LED light fittings with built-in speaker that streams music via Bluetooth. Designed for installation under wall cabinets, it connects wirelessly to your mobile device. For more complex music systems, installing flush fitting speakers into the ceiling or behind the walls is a discreet way to ensure the whole space is party-ready. It's a good idea to zone your sound system so that speakers can be turned off and on in different areas, while wireless headphones will prove a sound investment for ensuring video-gaming teenagers are 'seen but not heard'.
When planning your open-plan kitchen diner layout, think about the position of the television screen versus the flow of traffic through the space, and whether you want to be able to see it from the breakfast bar and dining room table as well as the sofa.
9. Visualize the space you want – and need
The rise of the kitchen diner has had a huge impact on kitchen furniture design. What used to be a simple choice of base cupboards and wall units has exploded into hundreds of permutations from tall cupboards to provide maximum storage and housings for appliances on limited wall space to generous islands that double as seating areas, sleek cooking tables with a hint of the professional kitchen and floating units that blend with your existing room furniture.
Paradoxically, kitchen layout seems to have got simpler. The old stalwarts of galley, double galley, U and L-shaped kitchen designs were designed to get the maximum storage into the room and to cut down on the distance travelled to get from sink to fridge to hob – the work triangle. These days we are used to seeing huge banks of storage with a parallel island not only defining the zone of the kitchen but, essentially, creating a double galley and maintaining that triangle.
10. Design a cohesive kitchen dining space
Try to coordinate the style of your kitchen with that of your dining furniture or bar stools. For example, if you want to recreate the glamor and elegance of a more formal dining room, consider kitchen cabinets in rich timbers like walnut and Macassar ebony, topped in exotic stone.
For a more utilitarian look, simple painted Shaker units will work well with a robust, refectory-style table topped in bleached oak or wooden bar stools.
'If you're struggling to source a dining table that complements your kitchen consider commissioning a bespoke piece, which will allow materials, shapes and finishes to be precisely matched,' says Charlie Borthwick, founder of joinery service Cue & Co.
11. Put comfort first
Whether your dining space is at a breakfast bar, table, or both, comfort is essential for encouraging a relaxed meal with guests that are happy to linger. Bar stools should have back rests and a padded or shaped seat if possible, and dining chairs need to be ergonomically designed for long term comfort. Then use layered lighting to set the right mood and atmosphere.
'The simplest solution is to install dimmer switches that transform task lighting into ambient when the action has moved from cooker to table,' says Kerry Baulch, head of product management at Häfele.
Is a kitchen diner a good idea?
Who doesn't love the idea of open-plan kitchen diner? Moving beyond the classic kitchen-diner, a modern open-plan space ditches the formal dining room and kitchen in favor of one large, multifunctional space, with entertainment at its heart.
'The main motivation for creating an open-plan kitchen diner is to be more sociable. Parents can prepare meals while interacting with their children, perhaps helping them with homework or a project, and monitor TV or internet use,' says Robert Burnett of Holloways of Ludlow Kitchens.
'When entertaining friends, the hosts can interact with their guests while preparing food and drinks, and the removal of walls provides additional space for people and furnishings.'
There are also many secondary benefits of cooking, dining and living in one room, such as the sheer freedom and joy of spending time in a sunnier, airier space with plenty of room to manoeuvre. Combining existing rooms allows you to utilize space that was previously reserved for entertaining and holidays. Adding an extension often brings the garden into the loop, expanding the social lifestyle outdoors. Heating and lighting one space rather than several can also help reduce your energy bill. The list goes on.
'From a design angle, open-plan spaces allow you to unify the details, textures and materials across the entire room to achieve really impressive results,' adds Jamee Kong of DesignSpace London. The only real question is, given the opportunity, why wouldn't you go for an open-plan kitchen diner?
How do I build a kitchen diner?
An expensive kitchen extension is not the only option for gaining space. A first step should always be to see if there is more potential in the space you already have for instance, a little-used dining room, part of a hallway, a garage. It's worth calling in the professionals at this early stage as a trained eye will see solutions you simply won't, and will have the experience and know-how o get the very best of the space.
Find an architect in your area that specialises in residential projects. Alternatively, consider using an interior designer who can oversee the whole project from structural alterations to finished decor or a good kitchen designers.
With so many homeowners reconfiguring space for the sole purpose of creating a kitchen diner, many kitchen designers are very experienced at seeing the bigger picture and often have good contacts with local builders. 'Your kitchen designer may also know of an architect who has undertaken a similar project,' says Katy Paul, designer at Richard Baker Furniture.
A hard-working space will need the right framework in place – again something that needs addressing at the start of the project and where a good designer can help. 'An interior designer is different from an interior decorator who chooses colors and cushions,' says designer John Osborn.
'A good interior designer should understand the technical aspects of drainage, electrics, water supply and waste, pipework, plumbing, cables and lighting circuits – all the structural elements required to realise the best design. An electrician will put sockets and switches wherever is easiest, not necessarily where they look most attractive while an interior designer will create something that works functionally and aesthetically.' This is especially challenging in an open-plan kitchen diner where a range of services are required.
Sign up to the Homes & Gardens newsletter
Decor Ideas. Project Inspiration. Expert Advice. Delivered to your inbox.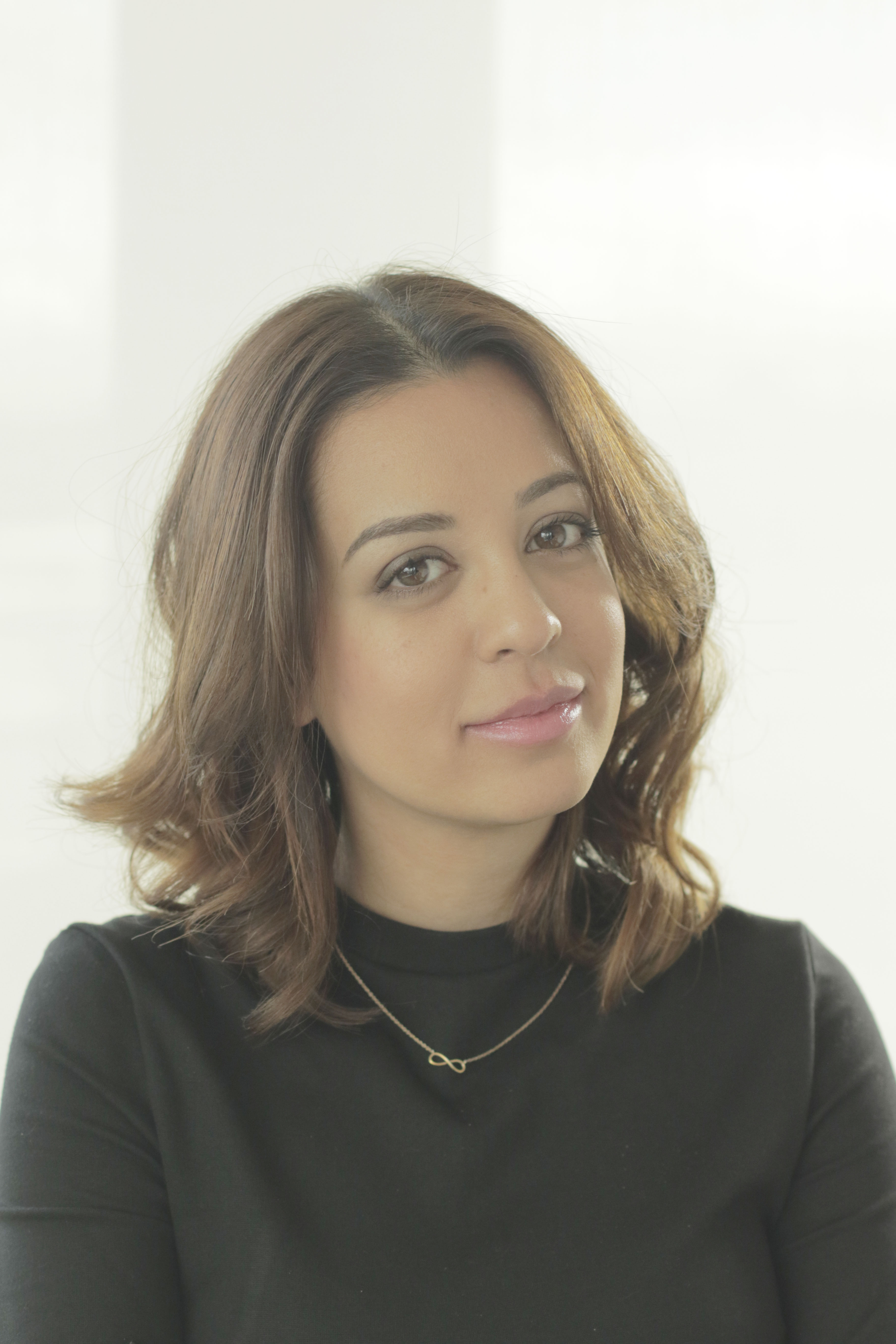 Jennifer is the Digital Editor at Homes & Gardens. Having worked in the interiors industry for a number of years, spanning many publications, she now hones her digital prowess on the 'best interiors website' in the world. Multi-skilled, Jennifer has worked in PR and marketing, and the occasional dabble in the social media, commercial and e-commerce space. Over the years, she has written about every area of the home, from compiling design houses from some of the best interior designers in the world to sourcing celebrity homes, reviewing appliances and even the odd news story or two.