Rattan decor is making a stylish comeback – here are 10 ways to use it in your home
Rattan, wicker and woven materials are no longer considered dull, dated or dreary, and we very much welcome its highly-anticipated revival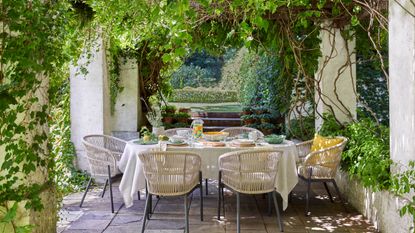 (Image credit: John Lewis)
The rattan trend shows no signs of abating, but why is it so popular? No longer resigned to just outdoor furniture, rattan has earned its rightful place in our homes.
With texture and intrigue at the forefront of design for 2021, rattan furniture has quickly found itself to be one of the hottest trends in the world of décor, and you won't have to look far to see it gracing homes and outdoor venues across the World.
But, if you're at a loss for how to style rattan pieces, fret not. We've sourced 10 gorgeous ideas below to give you an idea of how to use it in your home – successfully.
See: Living room ideas – clever ways to decorate living spaces
1. Go large with your pendant lights
Rattan is so versatile – it can be used for furniture, mirrors, chairs, bedheads and lampshades to name but a few. It can look stunning when used together in various shapes and forms but if you want to start with one piece then opt for a stunning lampshade like the Ingrid seen here. You can embrace the tones of rattan by using it in the scheme too – textured wallpaper, a tan leather sofa and a jute rug.
2. Add texture to your bedroom
A rattan headboard provides a natural textured backdrop that ticks a few on-trend boxes. Headboards give a bed a 'finished' look and a rattan design adds warmth visually too. Tie in another piece like a chair or small pendant light and you have the perfect trio of rattan weaves.
3. Don't overdo it
'For a while now rattan has been making its way into our homes, but it's important to not overdo this look as it can quickly feel outdated. Rattan has been around for hundreds of years, so it's safe to say it's timeless but should be balanced with other tones, textures and materials. Avoid matching furniture sets for one-off statement pieces and contrast with warm toned accessories,' explains Jenna Choate, founder of interior design studio, Interior Fox. The best way to tackle this is to use the 'less is more' philosophy and choose a piece like this neat and stylish sideboard that has a rattan element – without being too obvious.
4. Embrace a plethora of colors
For those who think rattan only means 'the traditional rattan color' don't fret, it comes in a myriad of colors. We adore this range from interior designer and creative director Birdie Fortescue and she shares her rattan views with us: 'I've always loved rattan, and though traditionally used outdoors, painted rattan furniture looks incredibly chic inside. It's easy to style and gives a relaxed, unexpected feel to a room and mixes perfectly with both antiques and contemporary pieces alike.'
5. Integrate it with your existing furniture
We love the idea of using rattan furniture with what you already have. It works on a tactile level, take this room as an example – the oh-so-smooth velvet sofa and armchair make a striking contrast against the two rattan chairs, footstool, side and coffee tables. And it makes for an interesting space visually, plus rattan can be really comfy to sit on as it has some 'give', add in a few cushions that match the existing scheme to tie the colors together.
6. It goes with everything
That's right, it really does go with pretty much everything which makes it a good investment as it's so versatile. Whatever color scheme you have going on, it will blend in and give the space a rustic element. Lauren Lerner, one of Arizona's top 10 interior designers and principal designer and founder of Living with Lolo explains: 'We love to use furniture with rattan! It gives a lovely organic element to your space and keeps things feeling light.'
7. It is easy on the eye
There's not much to dislike about rattan, shapely and good-looking it's easy to use in the home as can be seen with this stylish BUSKBO armchair from Ikea.
Another bonus is the color of it – it will lighten up a scheme, as Clotilde Passalacqua, Interior Design Leader at Ikea UK and Ireland says: 'Nude shades have often been subject to debate when it comes to interiors, with many either loving or dismissing them. However, warm and neutral tones can create an open, fresh and spacious atmosphere, wonderful for embracing and enjoying the summer months ahead.'
8. You can hark back to the Seventies
The rattan styles we are seeing this year definitely have one foot in the past, the swirly shapes that are being showcased on headboards and shelving units – like these from Habitat – are a sure nod to the 70s, as Rachael Fell, Furniture Buying Manager at Habitat explains: 'Stepping away from the sleek minimalism of previous years, customers are increasingly opting for nostalgic retro-inspired pieces that channel casual comfort and champion natural materials. Seventies-inspired designs have seen a huge resurgence in recent months with rattan and bamboo materials favoured for their ability to balance sleek lines with a rustic, handcrafted look.'
9. You can mix and match designs
The beauty of rattan is that you can mix and match different weaves together to create a really interesting scheme. From natural rattan like this lampshade, to black only, or a combination of black and natural together. It adds texture and decoration to the extreme and is ideal if you want a completely rustic feel.
10. Enjoy its classic good looks
The most wonderful aspect of the current rattan resurgence is that you can use it both indoors and out – and the designs suit most styles. Lucy Rees, Partner & Assistant Buyer of Outdoor Living at John Lewis explains: 'Ratan furniture makes a great year round option as it suits a conservatory space as well as the garden. We have some beautiful contemporary ranges as well as the traditional 'rattan' looking sets which make great lounging and dining options.
See: Bedroom ideas – designs and inspiration for beautiful bedrooms
'Our woven furniture is made of a hand-woven synthetic material which makes it durable and weather resistant, perfect for our ever-changeable weather! It's easy to maintain, just wash it down with a low pressure hose as required. Ideally it should either be stored in a dry, well ventilated shed or garage during winter months or covered using one of our furniture covers.'
Sign up to the Homes & Gardens newsletter
Decor Ideas. Project Inspiration. Expert Advice. Delivered to your inbox.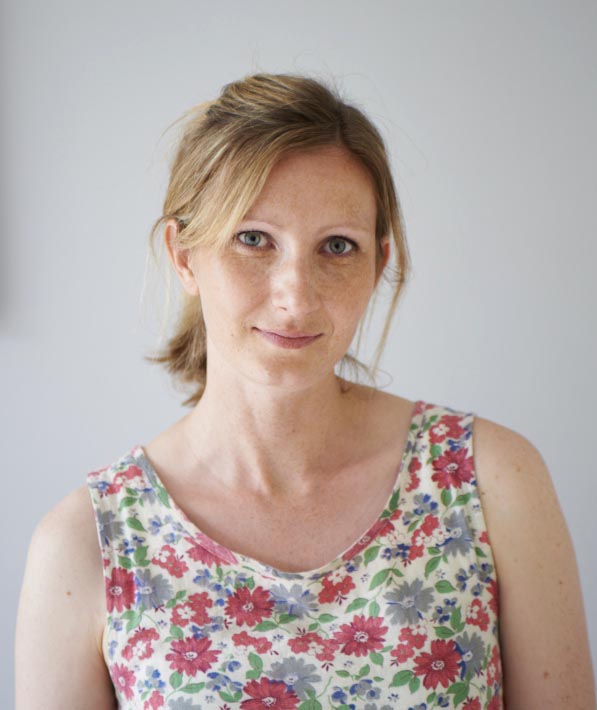 Sophie has been an interior stylist and journalist for over 20 years and has worked for many of the main interior magazines during that time, both in-house and as a freelancer. On the side, as well as being the News Editor for indie magazine, 91, she trained to be a florist in 2019 and launched The Prettiest Posy where she curates beautiful flowers for modern weddings and events. For H&G, she writes features about interior design – and is known for having an eye for a beautiful room.