American design house Schumacher opens a UK showroom this spring
Bursting with joie de vivre, American design house Schumacher opens its doors in the UK for the first time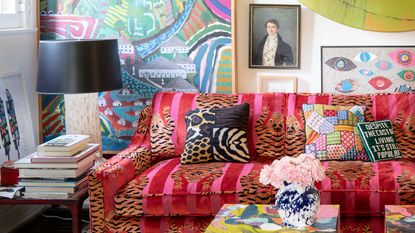 (Image credit: Sofa in Jokhang Tiger Velvet by Johnson Hartig/Libertine for Schumacher Photography by Paul Costello /OTTO)
As we move away from the muted tones and pared-back living that seem to have dominated interiors for the last decade, many of us are opting to layer our spaces with color, pattern and collectibles that celebrate individual style.
Consequently, the arrival of esteemed design house Schumacher in the UK this spring is a rather timely one, with its emporium of joie de vivre colors and motifs for textiles, wallpapers, trimmings and more.
See: Interior design trends – top looks for the year ahead
President of Schumacher, Benjamin Frowein is thrilled to be opening a showroom in the UK 'We have always loved the British sensibility for colors and proportions and couldn't be more excited to offer Schumacher's extensive collections in London and beyond,' he says of the decision to bring America's oldest and most iconic design house across the pond.
Schumacher first opened its door in New York back in 1889 thanks to the vision of its Parisian founder Frederic Schumacher. The firm soon pioneered the production of luxury textiles in America, importing the most exquisite fabrics that Europe could offer as well as partnering with the finest names in design.
See: Interior design tips – decorating secrets for the world's top experts
The firm's new London-based showroom is in the Design Centre, Chelsea Harbour, offering a treasure trove of decoration ideas and design inspiration as well as a resource for professional designers and decorators.
In addition, the firm's new website is launching at the beginning of March to make shopping even easier.
When asked about the reasons Schumacher decided upon the UK as its next showroom destination, Benjamin noted 'The question should really be: why did it take Schumacher 132 years to make this step?'
He adds 'The UK celebrates the home and the power of decorating. Also, people understand how fine fabrics and wallcoverings can transform spaces and lives. We should have done this exciting expansion many years ago.'
Always ahead of the curve, the brand keeps its heritage fresh, fusing old-world tradition with modern taste.
Benjamin remarks that, 'we think of ourselves as a 132 year old startup. We're continually pushing to challenge the status quo and drive innovation'. People can expect an unwavering passion for beauty that's always on the pulse of the zeitgeist.
Schumacher's recent collaborations with some much-loved British designers gives a generous nod to its appreciation of British decoration – A Rum Fellow, Molly Mahon, Veere Grenney and most recently Neisha Crosland and the new Espalier collection launching this March.
Enjoy all that the new UK Schumacher showroom has to offer: South Dome, Ground Floor (suite G27), Design Centre, Chelsea Harbour, London, SW10 OXE.
Sign up to the Homes & Gardens newsletter
Decor Ideas. Project Inspiration. Expert Advice. Delivered to your inbox.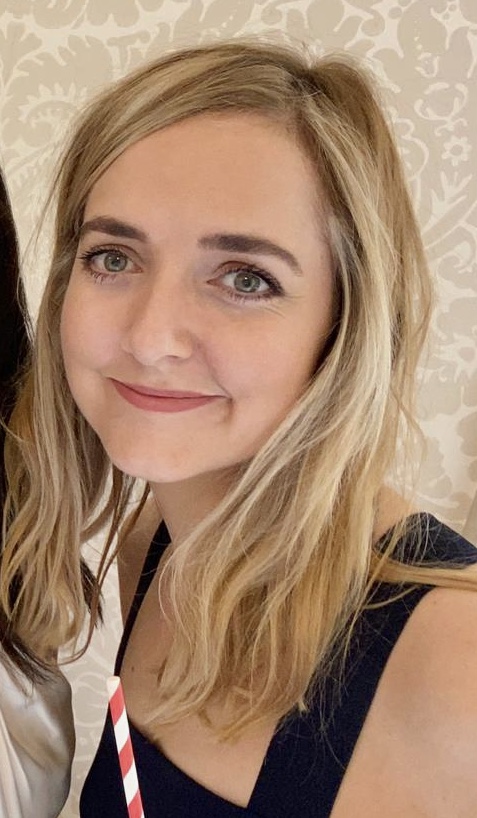 Jo Bailey has been Deputy Editor of Homes & Gardens since late 2021, overseeing all features for the print edition. Previously, she worked as the News & Shopping Editor across H&G and Livingetc - one of Future Plc's sister brands - this is where she learnt to discover the best news stories, latest trends and honed her understanding of Homes and Gardens' over 100-year-old brand.
Before joining Future Plc, she worked as an interior stylist for over ten years, specialising in commercial photo shoots for luxury clients such as; Design Centre Chelsea Harbour, The Romo Group, Christopher Farr Cloth and Heal's. She has worked closely with Homes & Gardens and Livingetc for over a decade, having styled and produced editorial shoots and events for both titles over the years.