Homes & Gardens presents: Wake up with... Nina Westbrook
Before playing the zone with her three kids, Nina Westbrook's game plan starts with a strong cup of joe and a side of mindfulness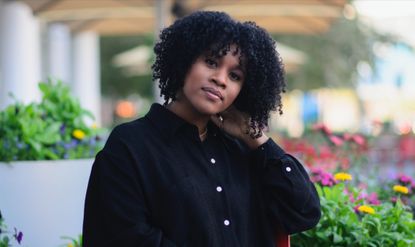 (Image credit: The Lede Company)
Nina Westbrook doesn't just have game — she has a game plan. Sure, she might be Russell Westbrook's better half, but this mom-of-three's long list of endeavors doesn't stop there.
In addition to being a licensed marriage and family therapist, the former college basketball player also is an entrepreneur: running children's brand Minibrook, Oklahoma-based boutique The Little Ark, as well as launching her very own digital-based mental health and wellness workshop, Bene by Nina.
Now, if you're wondering what is her game plan, or better question: what is her plan of attack? This week, Homes & Gardens had the privilege of 'Waking up with her' to find out — and her solution? It's far more simple than you think: a strong cup of joe.
Don't believe us? Check out Nina Westbrook's entire morning routine below.
Shop Nina Westbrook's Morning Essentials
As a busy mom-of-three, Nina Westbrook swears by her morning cup of coffee, and she explains exclusively to Homes & Gardens just how extensive her coffee routine previously was and what it looks like nowadays.
'I used to have a really long breakfast/coffee routine where I would make this delicious latte every single morning, but I've moved away from that because I'm going to tell you why: I am putting a huge emphasis on eating breakfast. So, for me, coffee was acting almost like a meal suppressant [...] basically, my coffee was making me not hungry, so I was not eating breakfast, and so, I would get into my day and be starving,' she explains.
'So my morning routine is specifically — coffee, is really important— and now I just drink a regular cup of joe,' she concludes.
But, what exactly is in that 'regular cup of joe', you may be wondering? Nina breaks down the morning essentials still on rotation in her routine below.
1. This must-have machine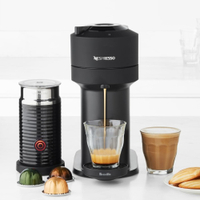 This espresso machine takes the fan-favorite Vertuo line in bold new directions with a sustainable body design and Bluetooth/Wi-Fi connectivity. Just pop in a capsule and push the button – the machine automatically reads the barcode on the capsule to set the ideal brewing time, temperature, and volume.
2. This assortment of pods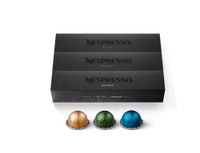 Nespresso Capsules VertuoLine starting at $33, at Amazon
This assortment will let you explore the rich tastes of the following Nespresso Capsules: Stormio (Intensity 8), Odacio (Intensity 7) & Melozio (Intensity 6). It's the perfect choice to discover a distinctive range of extraordinary coffees.
3. This his-and-hers set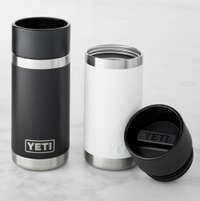 YETI Coffee for the Couple Mug Set for $60, at Williams Sonoma
Tackle mornings together with this his-and-hers set featuring two durable 18/8 stainless-steel mugs with double-wall insulation. Designed with thick-gauge steel with Radiant Barrier technology, this two-pack resists dents and withstands drop while reducing impact for consistent temperature.
4. This vanilla sweetener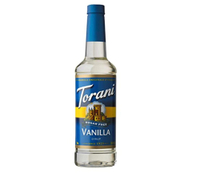 Torani Sugar-Free Syrup, Vanilla for $11.82, at Amazon
Get all that creamy, pure vanilla taste without any sugar with this vanilla syrup. Add a splash to your coffee, or use it as a dessert topping without any of the guilt, because, remember: it's sugar-free.
5. This coffee creamer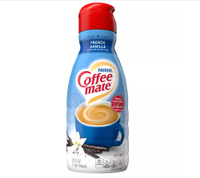 Shop Nina Westbrook's skin saviors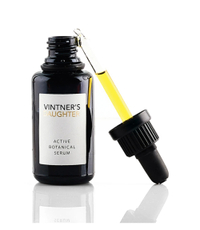 Vintner's Daughter Active Botanical Serum for $185, at Nordstrom, and Violet Grey
This potent concentration delivers 60+ nutrients, including ​restorative phytoceramides and phytonutrients, ​balancing minerals, brightening vitamins, free radical-fighting antioxidants, moisturizing fatty acids, and nourishing omegas 3, 6, 7, and 9 to revitalize, soothe, and support a healthy, radiant complexion.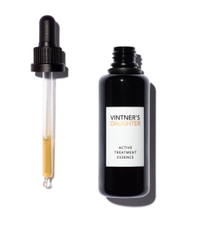 Vintner's Daughter Active Treatment Essence for $225, at Nordstrom and Violet Grey
With 70+ water-soluble nutrients​ and ​plant actives, including stabilized vitamin C, a full suite of B vitamins, micro and mini hyaluronic acid, probiotics, micro-exfoliators, plant stem cells, microalgae, and superfoods like astragalus and moringa, this complex formula deeply hydrates, illuminates, renews, and revitalizes the complexion.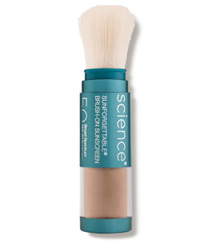 Colorescience Sunforgettable Total Protection Brush-On Shield SPF 50 for $69, at Dermstore
Meet the new and improved version of Colorescience's award-winning mineral sunscreen brush. Titanium dioxide and zinc oxide work together to reflect and scatter UV rays before they can infiltrate your skin and cause painful burns and damage that could contribute to uneven pigmentation, fine lines, and wrinkles. Mica catches and reflects light, literally spotlighting your natural radiance. Toss it in your purse, gym bag, or glove compartment for effortless sun protection wherever you go.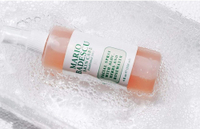 Sign up to the Homes & Gardens newsletter
Decor Ideas. Project Inspiration. Expert Advice. Delivered to your inbox.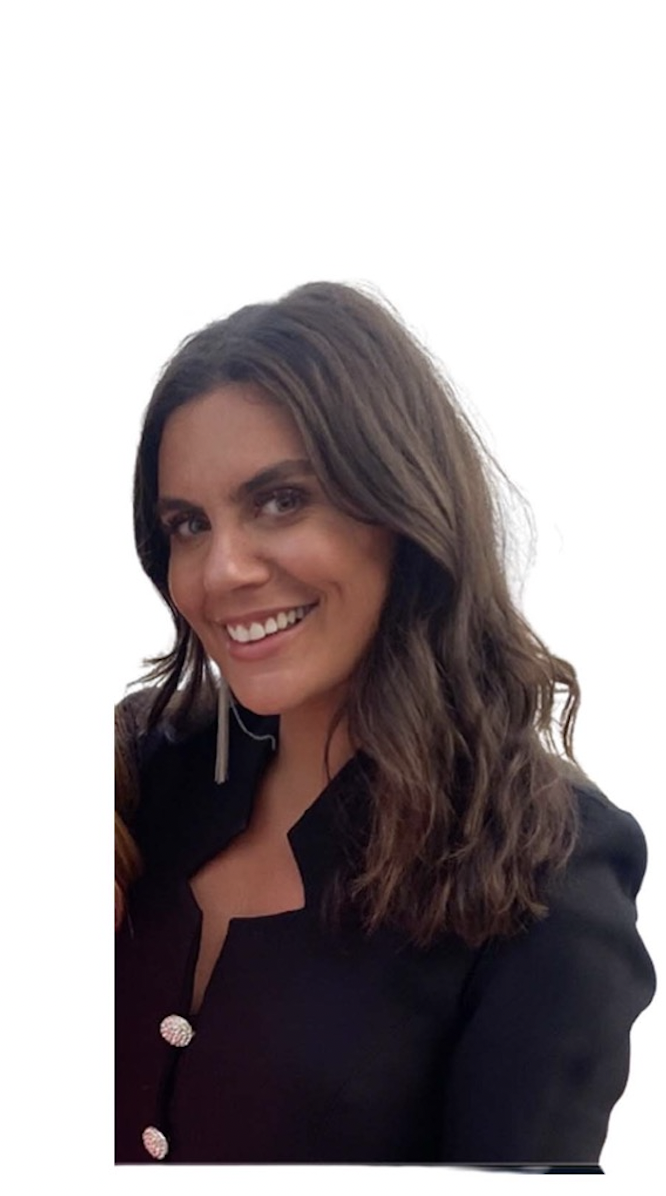 Brittany Romano wrote for Homes & Gardens as a U.S. Shopping Editor. A graduate of New England College, Brittany started her career as a freelance fashion market assistant at Marie Claire. She later joined AMI, where she designed a highly profitable commerce vertical. Noted for her award-winning content, she's covered everything from celebrity beauty hacks to the most lavish home decor.