Help your home smell heavenly with the Yankee Candle® Ultrasonic Aroma Diffuser
This new Yankee Candle® Ultrasonic Aroma Diffuser provides soothing colour, light, and fragrance for the ultimate multi-sensory experience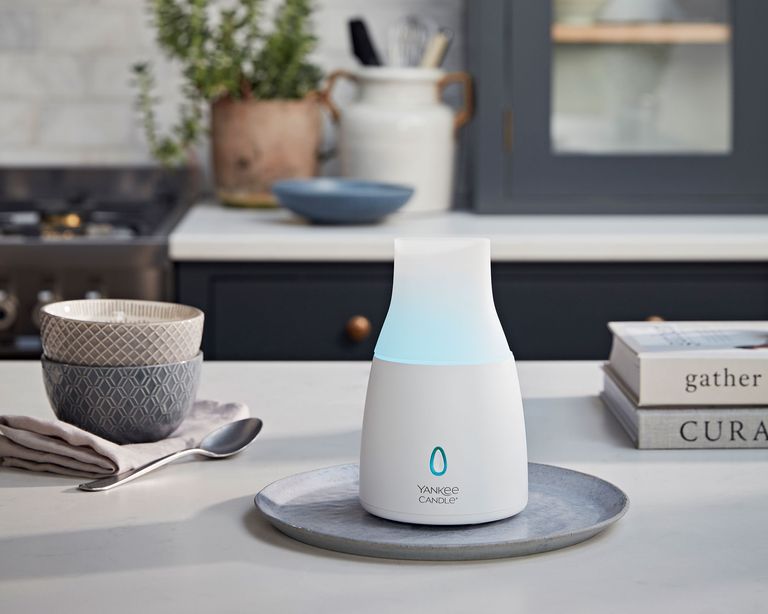 (Image credit: Yankee Candle®)
Nothing lightens your mood like a fresh-smelling home, especially when we're spending more time inside than ever before. Self-care is so important right now, and ultrasonic diffusers really are an uplifting way to bring positivity and peace of mind into your everyday life during these uncertain times.
Create calm
The way your home smells can not only evoke emotional connections but can play a huge part in your connection to a space. It isn't just about things being functional and practical, it's the place where you come together with family and friends and make memories. The latest offering from Yankee Candle® is the Ultrasonic Aroma Diffuser (opens in new tab), perfect for trying out different fragrances and with minimal fuss.
Personalise your space
To help create the right mood in your home, the new Yankee Candle® Ultrasonic Aroma Diffuser features customisable light, mist and fragrance with essential oils.
Just five to seven drops of the Yankee Candle® Aroma Diffuser Oils, available in some of the best-selling Yankee Candle® fragrances; including the fresh Clean Cotton®, the floral Midnight Jasmine, the exotic Pink Sands™, the delicious Black Cherry and the inviting Lemon Lavender, provide up to eight hours of intermittent scented mist.
For extra ambience, the diffuser lights up with 10 colour LED light settings. The colours can be set to cycle, or a preferred colour can be selected to create the perfect atmosphere.
Relax and unwind
Easily fill your home with beautiful scents with the Yankee Candle® Aroma Diffuser. Just choose your favourite fragrance for continuous freshness all day.
The automatic switch off feature – and quiet operation – allows for worry-free relaxation. With different fragrance blends, you can create your ideal atmosphere to help bring you energy, comfort, positivity or relaxation.
The Yankee Candle® Ultrasonic Aroma Diffuser (opens in new tab) is now available to buy at yankeecandle.co.uk and at selected retailers as a starter kit, including the device and one Black Cherry Aroma Diffuser Blend.
As the UK's first-ever home interest magazine, Homes & Gardens has been shaping British style for 100 years. Our core pillars are inspirational interiors, stylish decorating, beautiful gardens and fascinating stories. With the values of timeless style and considered elegance at our heart, we show an affection for heritage whilst also championing the future, from emerging designers to latest trends. The Homes & Gardens website brings all our beautiful content online, with a focus on stunning room ideas, expert advice from interior designers, architects and design professionals, and more practical expertise, too, on caring for and improving your home. Our website is updated and added to daily and we're delighted to welcome more than 6 million readers monthly. Of course, we've assembled a cracking team of experts in their fields to deliver all this stunning inspiration to you, and we'd love to introduce them. Their contact details are below, too.