Facsimile fragrances – the savory candle trend the internet can't get enough of
How scented candles are replacing the smell of home-made cooking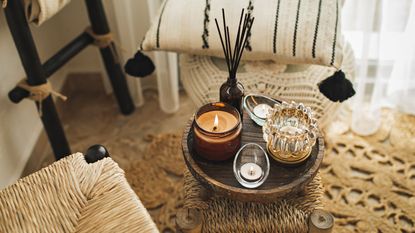 (Image credit: Getty Images)
We are all familiar with typical food-fragranced candles, which tend to be on the sweet side, from freshly baked cookies and frosting to salted caramel. Scents such as pasta water and heirloom tomatoes, on the other hand, are a little more unusual.
Nonetheless, we are seeing unexpected, savory fragrances being introduced more and more by the makers of the best candles on the market. When it comes to making a home smell nice, you can't beat the comforting smell of home cooking.
Now, for the less adept home cooks amongst us, this is where savory candles have come in. Here, we take a look at the savory candles dominating the market and explore why they are having such a moment.
The rise of the savory candle trend
The rise of savory candles is not something that we at H&G were anticipating for 2023, but a rise in demand for more easily accessible home comforts and a growing consumer base investing in the best luxury candles has sparked an interest in the intriguing yet not 'unsavory' savory candle category.
When it comes to these unconventional scents there is more behind the infatuation than general intrigue, as interior designer Jaqueline Hamilton of Seaforde Interiors points out (in partnership with RubyHome Real Estate). 'Choosing a scented candle can create a gorgeous smell in a room and can evoke a feeling of warmth and wellbeing and bring back memories,' Jaqueline explains.
Given that so many of our fondest memories attach themselves to food – whether that be our grandmother cooking, or a memorable meal out with friends, savory-based food candles help to tap into memories in a very real, tangible way.
'Candles can change the atmosphere and ambiance of a room instantly. Not only can the glow of a beautifully lit candle cast a feeling of coziness to a room, but also the scent can do that too,' she adds.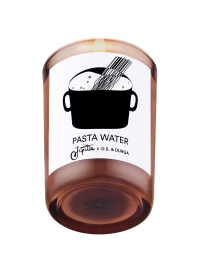 Pasta Water 7oz Candle | $70 at DS&D Urga
With notes of semolina wheat and saline water, this Pasta Water candle is certainly a bold choice for traditional home fragrance lovers but indispensable for those looking for a unique foodie experience.
Originally from County Down, Jacqueline Hamilton obtained her Fine Arts Degree in England. Jacqueline is well-traveled and has lived and worked in both Asia and Australia; her travels in the Far East and Down Under continue to be a source of inspiration for her interior design creations. She is passionate about Interior Design and about creating functional, bespoke, beautiful spaces.
Why savory candles work so well as home fragrance
Given that studies have demonstrated that approximately 75-95% of what we taste when we eat is derived from what we smell, the importance of foodie scents should not be underestimated when it comes to making a house cozy. When enjoying a buttery croissant, for example, most of that fresh baked good flavor comes from the wonderful aroma of the freshly cooked, warm pastry so it is of little wonder that far-from-conventional savory candles have struck such a nerve with so many of us.
'Scented candles are a must-have addition to your self-care routine because they not only infuse your space with a wonderful scent but can also create a calming, peaceful atmosphere,' adds Rhiannon Johns, interior designer and head of brand at Piglet in Bed. 'Opting for comforting aromas such as food helps you to unwind blissfully in no time.'
It should go without saying that these savory candles are not quite to everyone's taste, however. 'A pasta water candle is not something I would necessarily introduce into my own home, although I don't mind the herby-infused aroma of a basil or cilantro candle,' says Jennifer Ebert, Homes & Gardens Deputy Editor.
'I think that there is a fine line between creating a unique home scent experience and leaning too far into social-media-driven fragrance fads. A lot of these scents are very polarizing, the Beet candle is one example. I believe you either love them or you hate them – there is not much in-between.'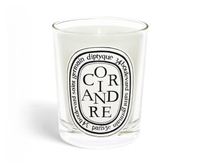 Diptyque Coriander Candle | $72 at Diptyque Paris
The scent of coriander seeds has enchanted its admirers since Antiquity. Its delicately herbaceous, aromatic accents and spicy freshness were treasured from the Mediterranean to Asia Minor.
Jennifer Ebert is the Deputy Editor (Digital) of Homes & Gardens online. Before starting this position, Jen had completed various interior design courses at KLC Design School, as well as working across Ideal Home, LivingEtc, 25 Beautiful Homes, and Country Homes & Interiors as an interiors writer, and has worked both in London and Los Angeles.
'I think most Italians would find the idea of a "pasta water" candle a little ridiculous, but summer candles, with scents like "tomato vine," I can get on board with,' counters Millie Hurst, Section Editor for H&G. 'These are fresh, not cloying, and perfect for adding atmosphere when spending warm evenings at home.
'The scent of a tomato candle, such as the LOEWE tomato leaves candle, at Net A Porter, takes me right back to my granddad's greenhouse. I love the curvy terracotta pot it comes in, too, it's a great finishing touch for coffee table styling.'
Millie Hurst is Section Editor at Homes & Gardens, overseeing the Solved section, which provides readers with practical advice for their homes. Millie has written about and tried out countless cleaning and DIY hacks in the six years since she became a journalist, and has worked in both London and New York.
Would you have a savory food scent artificially added to your home? We have picked out three of the most fascinating scents for your perusal.
Loewe Home Small Oregano Candle
LOEWE Home Scents' aromatic 'Oregano' candle evokes the sweet, raw and earthy scent of the humble vegetable garden.
Loewe Home Medium Pea Candle
Evoking the fresh, luscious aroma of peas sprouting in spring, this candle is 'potted' in a ribbed terracotta pot.
Sign up to the Homes & Gardens newsletter
Decor Ideas. Project Inspiration. Expert Advice. Delivered to your inbox.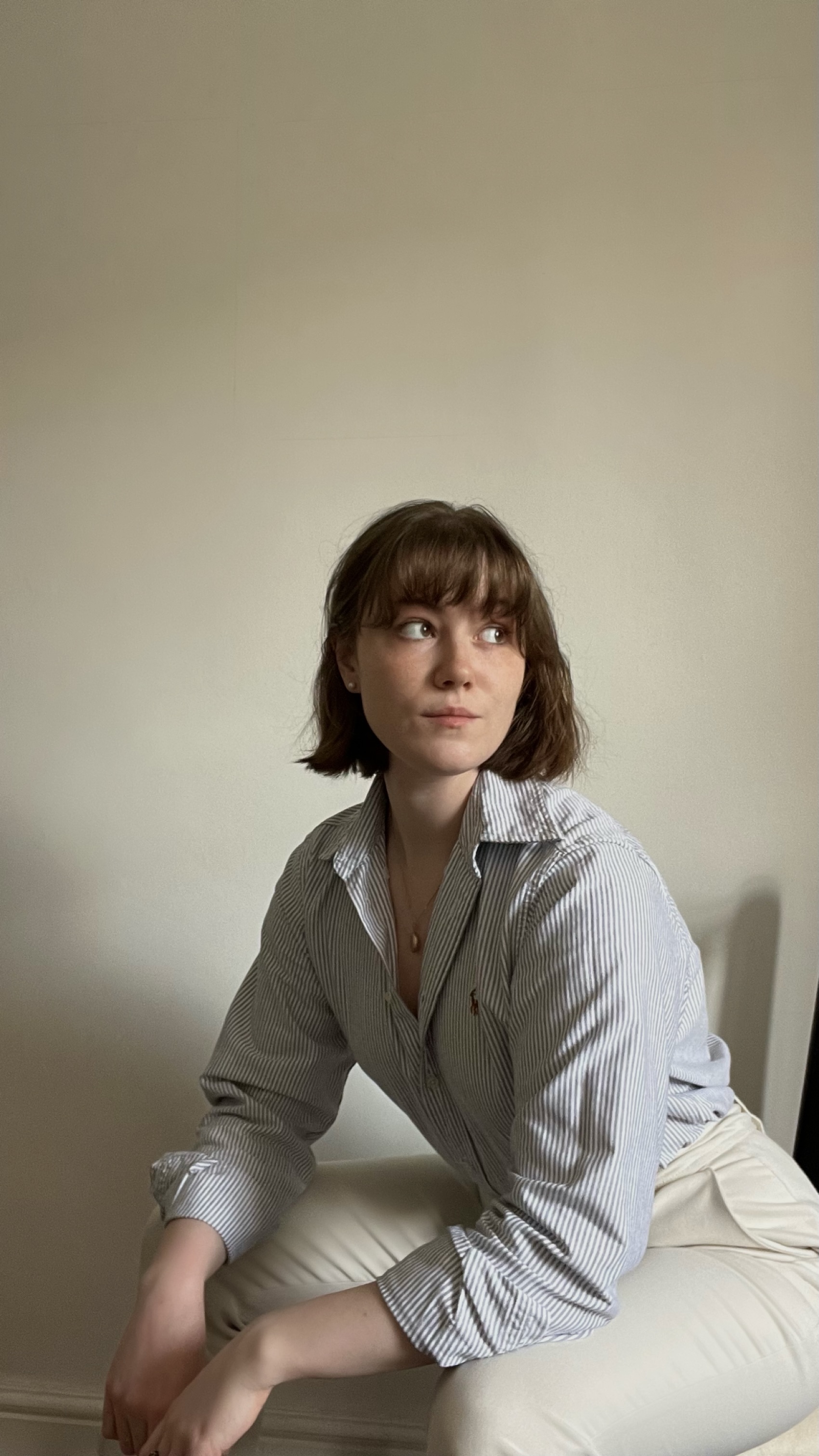 Chiana has been at Homes & Gardens for a year, having started her journey in interior journalism as part of the graduate program. She spends most of her time producing content for the Solved section of the website, helping readers get the most out of their homes through clever decluttering, cleaning, and tidying tips – many of which she tests and reviews herself in her home in Lancaster to ensure they will consistently deliver for her readers and dabbles in the latest design trends. She also has a first-class degree in Literature from Lancaster University.