Nutribullet Smart Touch Blender review: brilliant blending on a budget
The Nutribullet Smart Touch Blender is a remarkable appliance for under $150. There's some minor shortcomings that keep it from the top spot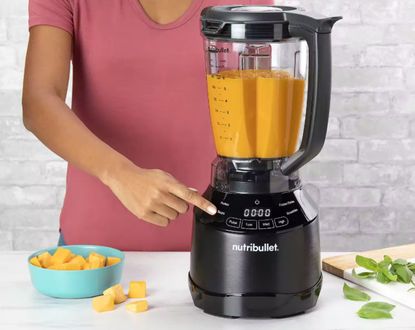 (Image credit: Nutribullet)
The Nutribullet Smart Touch Blender is a remarkable appliance for under $150. There's some minor shortcomings that keep it from the top spot, but if you want a blender that wont break the bank, you might not top this
Reasons to buy
+

Simple interface

+

Fast

+

Great smoothies

+

Great on protein powder

+

Easy to clean
Reasons to avoid
-

Loud

-

Strong exhaust

-

Purée setting is too short

-

Stiff lid
You can trust Homes & Gardens. Our expert reviewers spend hours testing and comparing the latest products, helping you choose the best for you. Find out more about how we test.
We test pretty much everything Nutribullet put out. They're a massive brand bringing inexpensive blending to the masses. When you consider that the likes of Vitamix and KitchenAid start their prices at $300, Nutribullets like the new Smart Touch Blender offer a cheap alternative. But can a value appliance like this really tangle with the big brands?
No, but you don't need it to. On test, I found an average but incredibly straightforward blender. If you're like me and you don't want to overthink blending, this is great. It has four settings. You want a smoothie, hit smoothie and you're done. Same with purée and ice. If you want more control over your blend, there are timers and pulse buttons, but not much else.
After testing this on tricky ingredients like protein powder, frozen berries, ice, and chickpeas, I think this is a new entry into our ranking of the best blenders. There's lots of tiny quibbles; the lid is a little stiff, and the motor body is pretty big to store, but if you want an inexpensive blender that does exactly what it claims, it doesn't get any simpler than this.
Nutribullet Smart Touch Blender review
Product specifications
Swipe to scroll horizontally
| | |
| --- | --- |
| Colors: | black |
| Type: | Pitcher |
| Weight: | 8.3lbs |
| Speed settings: | 3 |
| Modes: | 4 |
| Material: | Plastic, stainless steel blade |
| Dimensions: | 10.7" x 8.1" x 17" |
| Motor | 1500W |
Unboxing the Nutribullet Smart Touch Blender
Unboxing was my first hint to the simplicity of this blender. It was really easy to unbox. There's no extra parts - you get a motor, a jug with a blade in a lid and a tamp for pushing down ingredients. We're always on the watch for unnecessary plastic, and there was a little here, but because there are so few parts, this isn't particularly worrying.
Setup is really straightforward. Everything slots together easily - you just stick the jug onto the motor and you're good to go. That said, the lid is a little bit stiff, and here I noticed the sheer size of the jug. 64oz is great for big portions for get togethers - I caught myself planning out a massive pitcher of frozen margaritas in this thing - but with a thick, unwieldy handle, some may fine this blender a little tricky to lift, especially if you have mobility issues.
When you switch the power on, the interface is bright, simple, and clear, with four dedicated settings for frozen drinks, smoothies, pureés and soups.
Test 1 - fruit smoothie
First up was a fruit smoothie, with a recipe that lets me assess how it manages multiple textures in one go. I made this with frozen berries, which let me see how it can tackle frozen textures as well as seeds. I used two whole bananas to thicken it out with some mushier textures, as well as some protein powder and creatine to see if this can cope with gritty, powdery textures. Topped off with oat milk, I had a potentially delicious shake but one with lots of potential pitfalls for a blender.
All I had to do was switch on the smoothie setting and stand back and watch. After some initial struggle, the blender took the upper hand, whirring all of the ingredients into a thick smoothie.
It delivered a fairly good result on the smoothie setting, but it struggled with the seeds in the berries, which largely survived unscathed. however, the flesh of the berries was otherwise really well mixed with no skins or lumps making it through the blades. The same was true of both bananas, and the protein powder and creatine were both really well incorporated, with no grittiness or lumps.
The downside here is that this was really loud, setting off my fitness watch with a 90dB warning. A bit of noise is to be expected with a blender; more frustrating is that the motor sends air out the back as exhaust, so if you've got a recipe book out on the countertop or kids' art on the fridge then you'll need to weigh them down.
Test 2 - Ice
Blending ice is a must for cool summer drinks and pitcher of margaritas. I wasn't about to make a load of these on the job, so this was a straightforward test of crushing ice - about 5 cups worth of ice vs the iced drinks setting.
Ultimately, this wasn't an entire success. Almost all the ice was misted into a fine white powder that will work really well for slushies and frozen cocktails. However, there were some ice cubes left over at the end that hadn't been touched by the blender. I think it world work well on small quantities of ice, but can't stand up to lots of blending in one go. It's pretty good, but there are other blenders on the market which can effortlessly crush ice.
Test 3 - Puréeing hummus
I then thought I'd test out the purée setting, which should be good for dips, sauces, and baby food. Not having an expert toddler taste-tester on hand, I turned to a quick, trusty hummus to see if this setting could cope. I made it with a whole can of garbanzo beans, a little of the water, a couple cloves of garlic, a tiny bit of oil and lemon juice, and chilli and smoked paprika.
I thought this setting - only a minute long - was too short for this. It would pulverise softer ingredients like bananas and tomatoes, but it doesn't work for harder ingredients like garbanzo beans. I've got to be honest: I hated the taste of this. I don't think it was well incorporated and too rough. It tasted like it wasn't properly emulsified, somehow, which shouldn't be the case since there was barely any oil involved. It couldn't even be saved with cucumber sticks.
However, eCommerce editor Laura Honey was also in the test kitchen when I gave this a go and she really liked it. The rough consistency worked well and the garlic was right. She thought it was good as a more authentic hummus, but if you're used to store-bought, you might not enjoy it. It's only fair to include both points of view, but I still think the result was too rough.
Cleaning
This is fairly easy to clean. It's dishwasher safe, and washing it by hand took seconds, because all you have to clean is the jug and the lid. Stickier ingredients like the smoothie were slightly stuck down the sides, but it wasn't too trick to remove these.
The lid is a little fiddly - there's a hinge on the spout that stops liquid escaping as you blend that can be a bit tricky to work into with a brush, but beyond that, it's pretty easy to clean. The only issue is having enough room to put it away afterwards. It's a pretty bulky unit, and you might struggle to find room on a drying rack or in a cupboard.
How does it rate online?
Most reviewers love this blender. 79% of the Amazon reviews are five stars, with lots of reviewers saying that it stands up to their old Vitamix blenders. Some found it a little fiddly to clean, and others noted as I did that it's pretty tricky to prise the lid off this thing.
However, I caught a handful of one star reviews that say their blender hasn't held up over a few months and has stopped working. I'll revisit this review in a few months to see if this is the case for us.
How does it compare?
In the introduction I mentioned Vitamix and KitchenAid, so let's do a little head-to-head.
The Vitamix A3500 is our reigning champion. Unlike this Nutribullet, it can easily handle seeds, blasting through the seeds in a lemon wedge so thoroughly that you couldn't tell they were in the mix. The Ascent does not only have a soup setting for blending soup, but spins its blades so fast that it can make hot soup right in the pitcher, saving on washing up and cooking on the stove. The Nutribullet simply can't do this. However, the Nutribullet is 5 times cheaper than the Vitamix. It doesn't have all the bells and whistles, but I'm not sure the Vitamix is worth 6 times more for smoother smoothies and hot soup.
Perhaps a fairer comparison is KitchenAid's K400. This blender tends to retail at around $300, so it's a slightly fairer comparison. The KitchenAid had a better performance with seeds, easily blending them, and it's easier to clean, as it has a dedicated cleaning setting.
However, I think the display on the Nutribullet is much simpler to use. It's bright and tells you exactly what you're selecting rather than relying on symbols on a dial, which are simple but need a bit of getting used to.
Should you buy the Nutribullet Smart Touch Blender?
Yes, but it depends what you want. For a basic, inexpensive blender, you can't go wrong. If you want to make the occasional fruit smoothie or milkshake for the family then this will get it done. It will work for frozen cocktails too, as long as you don't overdo it on the ice. It's less good for sauces and dips.
If you want to take your blending to the next level, this is too simple, and it's worth investing in something else. If you're single or a couple, the 64oz capacity could be overkill.
Sign up to the Homes & Gardens newsletter
Decor Ideas. Project Inspiration. Expert Advice. Delivered to your inbox.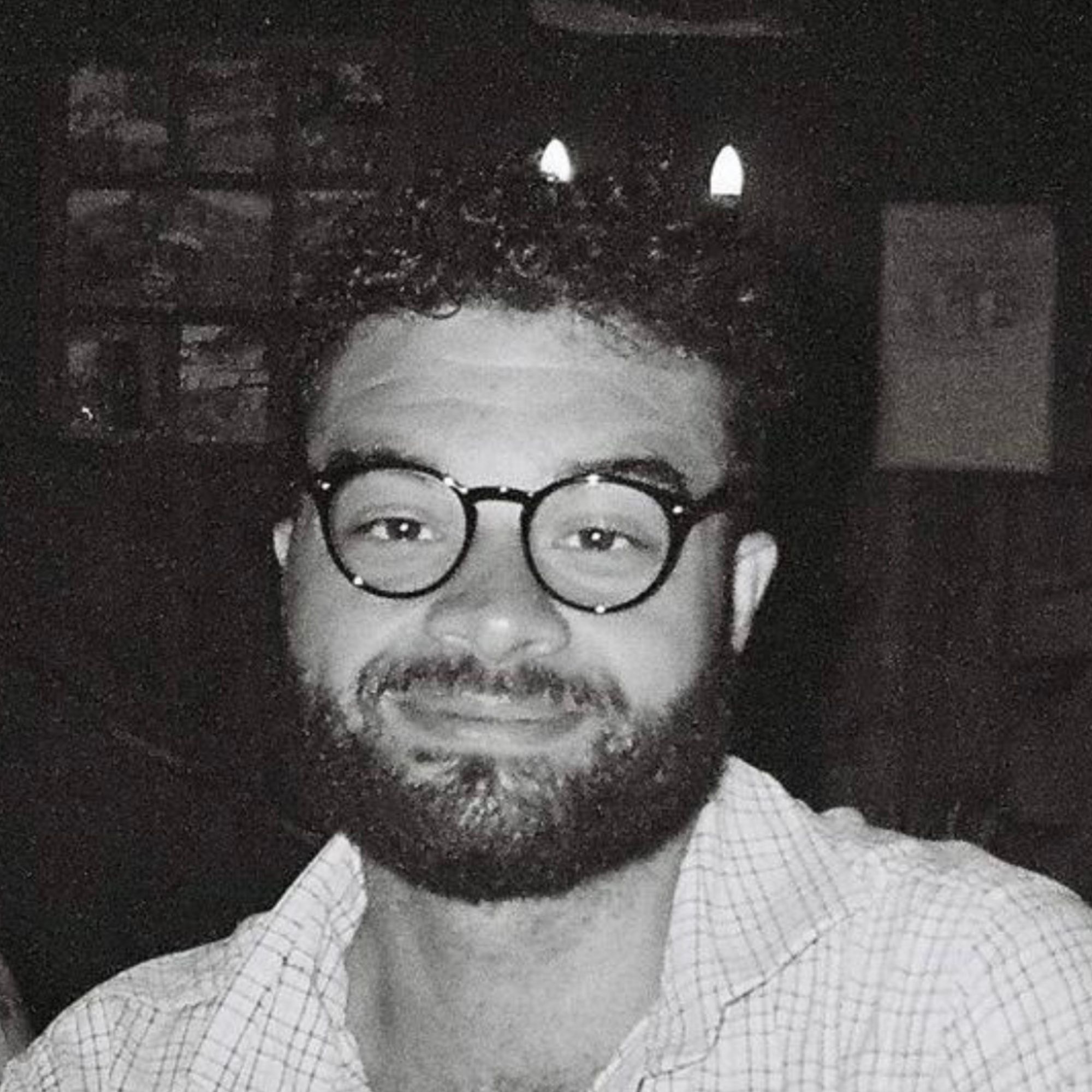 As Head of eCommerce, Alex makes sure our readers find the right information to help them make the best purchase. After graduating from Cambridge University, Alex got his start in reviewing at the iconic Good Housekeeping Institute, testing a wide range of household products and appliances. He then moved to BBC Gardeners' World Magazine, assessing gardening tools, machinery, and wildlife products. Helping people find true quality and genuine value is a real passion.