SEBO Automatic X4 Boost review: can this old-fashioned vacuum compete with modern models?
I wouldn't have looked twice at the SEBO Automatic X4 Boost Upright Vacuum cleaner, but the carpet professionals highly recommended it. Is it worth the hype?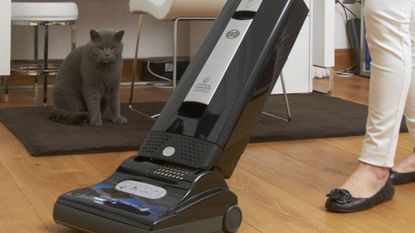 (Image credit: SEBO)
Behind the retro, industrial façade is a good vacuum which caters to a very niche audience. If you have pets, lots of carpets, and want a corded upright model, this is perfect. If not, you can get better results for less money.
Reasons to buy
+

+good hinge flexibility

+

+long cord

+

+powerful on a range of surfaces

+

+automatically adjusts floor settings

+

+stands on its own

+

+onboard storage

+
Reasons to avoid
-

-expensive

-

-clunky

-

-heavy

-

-hose not very secure

-

-feels dated

-

-difficult to lift

-

-noisy

-
You can trust Homes & Gardens. Our expert reviewers spend hours testing and comparing the latest products, helping you choose the best for you. Find out more about how we test.
Whilst you are more likely to have heard of Dyson or Shark, SEBO Automatic X4 Boost Upright vacuums are highly recommended by those in the know. One of our team was told by an ex-carpet fitter that he wouldn't consider any other brand. The square edges and chunky body looks like it's come straight out of the eighties. Does this vintage look belie exceptionally advanced cleaning capabilities?
SEBO is a contraction of SEmigewerbliche BOdenpflegem. This German loosely translates as semi-commercial floor cleaner. It certainly looks industrial, so we put it to the test. We put the SEBO through our standard assessment on how well it could suction flour, sugar, cereal, and hair up from a range of different floor types.
The SEBO was in a test group directly against Dyson and Hoover. We found that the Dyson was our go-to for clearing up big messes, but the SEBO was a reliable runner-up.
Product Specifications
Swipe to scroll horizontally
| | |
| --- | --- |
| Weight | 18.2lbs |
| Bag capacity | 0.4lbs |
| Cord length | 40ft |
| Suction motor | 1300 watts |
| Belt guarantee | lifetime |
| Power head width | 12 inches |
| Hose length | 6ft |
| S-class filtration | 6ft |
| Sound | 69 dBA |
Unboxing
Even though the SEBO is a big vacuum, the packaging wasn't excessive. It's all cardboard, except a little protective plastic wrapping, so could all be recycled. The vacuum itself was almost fully assembled in its box, so all I had to do was insert the hose and wind the – very long – cord around at the back. The vacuum bag was already attached inside and it came with a spare, so you can get vacuuming immediately. The set-up process is so easy that I didn't need the instructions. Nevertheless, they're good to have on hand.
Who will it suit?
This is a big vacuum and, without clear handles, it's difficult to imagine carrying this up stairs without a lot of effort and wall-bashing. If you have lots of stairs in your house, this is categorically not for you.
However, bagged vacuums are really useful for those who suffer from allergies. The S-Class, three-step filtration system; electrostatic microfilter; and exhaust filter makes this an attractive option because it is so thorough. You can select an extra HEPA filter for your SEBO, but it isn't necessary, because these credentials are more than enough. You can also buy SEBO fragrance cartridges on Amazon, and on test we found that these left a light, fresh scent that covered up that hot-dust vacuum smell.
The floorhead automatically adjusts to different floor types and heights, so if you have lots of different floors in your house, you won't have to lift a finger if you are going between rooms. The rubber front stops you from chipping baseboards and walls too. You'll just have to make sure you have a cupboard under the stairs where you can store this big appliance.
What is it like to use?
After testing cordless vacuums, this SEBO felt like a step back in time. It's big and traditional, but I liked it. It felt powerful and reliable, so I'm not surprised it comes with five years of warranty and a lifetime guarantee on the belt.
At first I didn't trust the adjustable floorhead, but it worked well on different floor types. It would occasionally need a few seconds to adjust, but that's a lot easier than taking the head off and changing it.
The vacuum is a bit clunky and basic, but it's hard to find any big faults beyond the cumbersome movements. Even then, the vacuum can lower to 180 degrees to get under furniture. It's impressively flexible. The three tools – one for crevices, one for upholstery, and a small dusting brush – all can be stored on-board, so there's no extra clutter to get lost.
Flour and sugar test
A classic household mess: flour and sugar. Not only are these ingredients perpetually spilling onto the kitchen floor, they're a good indicator of how the vacuum will cope with lighter dust and debris. We ran the SEBO over flour and sugar on linoleum, carpet, and hardwood floors and couldn't fault it on any of them.
As I mentioned, the vacuum can take a few seconds to adjust to a different floor type, but it's effective at clearing up the mess, albeit a little noisily. We found a few patches of flour on the linoleum and hardwood floor where the wheels had collected and redistributed some of the flour, but, aside from that, it performed well.
The pantry test
Another frustrating mess is cereal. We scattered rice crispies and cheerios across linoleum, carpet, and hardwood floors. Aside from pushing the cheerios around a little, the SEBO collected up all of this debris. It's a really good indicator that this vacuum can tackle heavier crumbs and small stones.
I could feel quite a bit of air coming out of the top. If you've got magazines out on low coffee tables, you'll need to to tidy them away in case this vacuum scatters them across the floor whilst cleaning. Aside from that, this is a dependable debris-collector.
Hair test
If you're a pet owner, or a hairy household, hair in vacuum floor heads is probably the bane of your vacuuming experience. I'm pleased to say that the SEBO was very effective on our tests. Hair didn't get stuck in the rollers and was suctioned efficiently up into the bag and out of sight on all three of our test surfaces – a faultless performance from the SEBO.
Cleaning
We were fortunate that this came pre-bagged, but SEBO includes a spare. It's easy to fit into place and impossible to close the door if it's not secured, saving you from any unfortunate post-vacuum mess.
The bag seals and secures dust away, perfect for allergy sufferers and dust sensitivities. The electrostatic microfilter means that odor, dust, and other particles are attracted and filtered by the vacuum rather than thrown into the air. The wheels collect a little bit of dust and debris in them, so will need a clean every now and then. The cord is long enough that you can roam between rooms, but be careful to keep it well and neatly wound. In my eagerness to test the 180 degree flexion, I lowered the vacuum all the way to the ground and the cord fell off. You can secure it tightly and I would recommend that you do.
Storage and Maintenance
It was easy to assemble the SEBO, but perhaps at the cost of storage. It can stand up on its own, but is a big and bulky appliance. You'll need at least a closet under the stairs, or a laundry room to keep this out of the way. You can wind the 40ft cord up, but this is very long and does get in the way a little. There's an ongoing cost of bags and filters too. SEBO recommends changing the filter after you've filled 20 vacuum bags with dust and debris.
How does it rate online?
Users seem to be mostly happy with their purchases, giving it more than four stars on average. I noticed that Dyson was mentioned a lot in the reviews, as many users felt that this SEBO vacuum was a more powerful appliance than Dyson's renowned models. The SEBO following is loyal and they remind me of Android users in the Android vs Apple debate. Both customer sets are loyal to their brands and adamant that their brands make the best product on the market.
The most common complaints are the price and clumsiness of the appliance. I don't think the design has changed much since SEBO was founded. It'll be hard to store if you live in a small apartment and people complain about carrying it anywhere that isn't flat in the house.
How does it compare?
Alongside our upright vacuums, this is one of the more expensive models. That means it comes in direct competition with Shark and Dyson.
The Shark Stratos is one of our favorite models. The SEBO has filtration systems that rival the Shark's and 10 ft more cord range. With this in mind, the SEBO should be a more attractive option for some. However, it's nearly $300 more expensive, the bin capacity is 1l smaller, and the vacuum itself is a pound heavier and much harder to carry. As a bagged, long-range, semi-commercial model, it's expensive, but good. I still wouldn't buy it over the Shark, though.
Compared to the Dyson Ball Animal 2, it falls short. The SEBO is more expensive, heavier, and has a smaller dust bin capacity (by almost 2 liters). Both vacuums are relatively heavy, but Dyson is saved by the price, performance, and thorough filters. The SEBO has 9ft more cord, but little else to compete with Dyson's model.
Should you buy it?
If you're concerned about ergonomics, the Dyson Ball Animal 2 is for you. If you don't want to spend more than $600 on a vacuum, the Shark Stratos is for you. However, if you want a semi-industrial, self-adjustable, bagged upright vacuum, you might be the newest member of SEBO's loyal customer base. They cater to a niche audience, but clearly do so very well. If you need the range, have carpets and hard-floors, and suffer with allergy problems, this is probably the best on the market. Have your arm muscles ready and you won't be disappointed.
How we test
At Homes & Gardens, we want in-person, hands-on experience with all of our vacuums before we review them. This means that we can help you to decide on the best vacuum for your home with confidence.
We took this vacuum to our dedicated test center, where we put it through a number of tests on linoleum, carpet, and hardwood floors. We scattered a range of dust, debris, and dander onto each floor and recorded how this vacuum performed. We then compared it to other similar models, so that we could accurately place it on the market.
Aside from suction power, we think about factors such as maneuverability, run-time, emptying the dust bin and general controls. We also look at other user-reviews and the claims made by the brand so that we can test them to the best of our abilities.
Sign up to the Homes & Gardens newsletter
Decor Ideas. Project Inspiration. Expert Advice. Delivered to your inbox.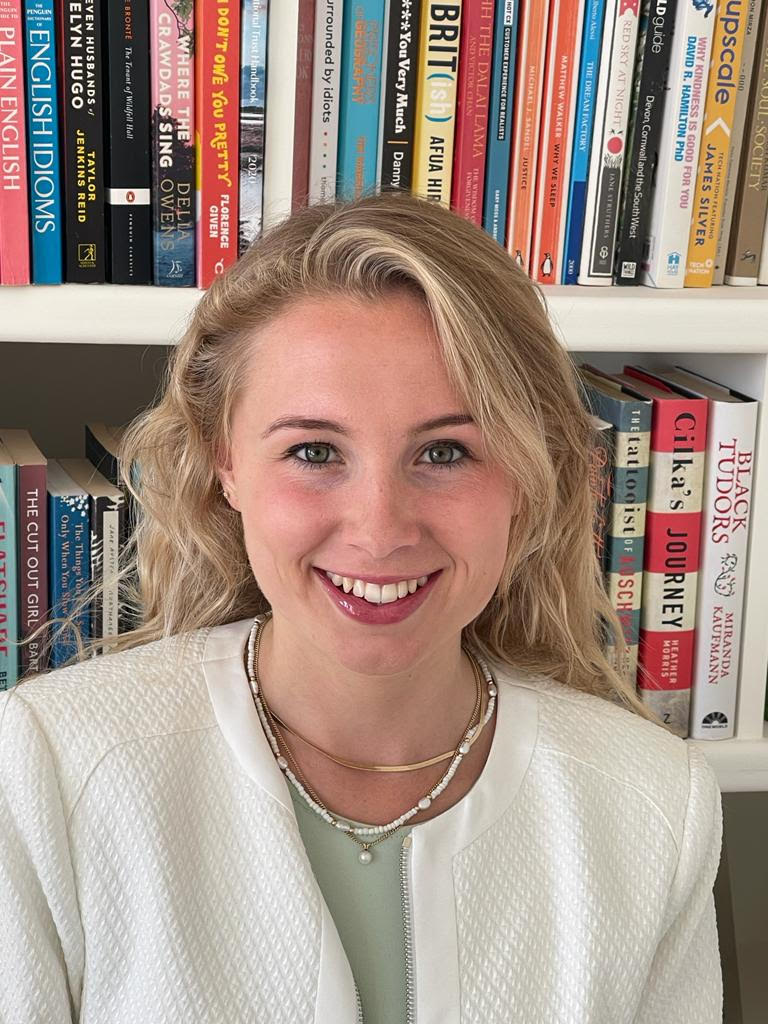 Laura is our eCommerce editor. As a fully qualified barista, she's our expert in all things coffee and has tested over thirty of the best coffee makers on the market. She has also interviewed Q-Graders and world-leading experts in the coffee industry, so has an intimate knowledge of all things coffee. Before joining Homes & Gardens, she studied English at Oxford University. Whilst studying, she trained as a master perfumer and worked in the luxury fragrance industry for five years. Her collection of home fragrance is extensive and she's met and interviewed five of the world's finest perfumers (also known as 'noses'). As a result of this expansive fragrance knowledge, she always puts quality and style over quantity and fads. Laura looks for products which have been designed simply and with thoughtful finishes.