Braun MultiMix 5 Hand Mixer HM5100 review
Can the Braun MultiMix 5 Hand Mixer deliver when it comes to perfect mixing?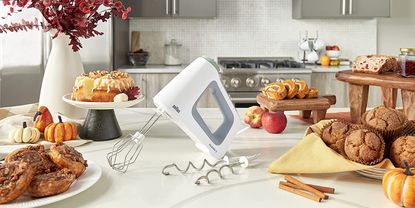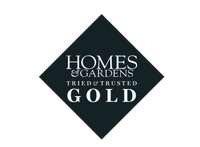 (Image credit: Braun)
The Braun MultiMix 5 Hand Mixer has nine speeds, and two sets of attachments and is available in one color (white). We put it to the test to see exactly how it performed.
Reasons to buy
+

High performance

+

Nine speeds

+

Mixes extremely efficiently
Reasons to avoid
-

Truthfully not the prettiest mixer

-
You can trust Homes & Gardens. Our expert reviewers spend hours testing and comparing the latest products, helping you choose the best for you. Find out more about how we test.
Sign up to the Homes & Gardens newsletter
Decor Ideas. Project Inspiration. Expert Advice. Delivered to your inbox.
Thank you for signing up to Homes & Gardens. You will receive a verification email shortly.
There was a problem. Please refresh the page and try again.
The Braun MultiMix 5 Hand Mixer has an extensive range of power levels to use when baking or mixing at home, but do you need them, and do they deliver the power they promise?
In a market packed full of aesthetically pleasing hand mixers, the Braun MultiMix 5 does almost everything a little differently. It has two whisks and two dough hook attachments, an ergonomic lightweight design, and an emphasis on ease of use, whilst other competitors focus on style.
It has a markedly different approach to corded convenience too. Whilst a flurry of hand mixers are opting to go completely cord free, this Braun mixer has an extra-long cord instead, to promote 'freedom of movement'. We put this mixer to the test in various conditions to see just how it performed, so that you have the most informed view of this product before you buy it.
If you want to use one of the best hand mixers for a wide variety of baking tasks, including whipping and dough-making, a suitable amount of power is likely to be high on your agenda. Here, we take the Braun MultiMix 5 Hand Mixer through its paces to see how it performs.
Braun MultiMix 5 Hand Mixer HM5100 Specs
Colors: 2, black and white
Type: Hand mixer
Weight: 2.2lbs
Speed settings: 9 speeds
Dimensions: 8.3 x 3 x 8.7 inches
Included: Mixer, 2 whisks, 2 dough hooks
First impressions of Braun MultiMix 5
In a market packed full of sleek, pretty hand mixers, the Braun MultiMix 5 is attempting to do something else entirely. The first marker of its difference is that whilst competitors are pushing cordless models, the Braun MultiMix 5 is in fact a model with an extra-long cord instead, which is said to be for maximum convenience.
The design of this mixer is also visually standout, with a more practical ergonomic design to promote ease of holding, alongside controls that I hadn't personally seen before, which operate on a dial system. We tested this mixer in the white colorway, which has green accents. Compared to the pastels of KitchenAid mixers, this certainly makes this mixer a recognizable choice, and focusing a little more on pragmatism over prettiness.
There's no complication with charging this mixer, which was a welcome surprise after needing to power up other models. It also came with two interesting-looking whisks, which are more angular than regular beaters, and two dough hooks. To start up the mixer, you push the button up to the 'on' position, and then you use the dial to amp up to whatever level you want. The choice of nine speeds is one of the most far-ranging we've seen, and the design is incredibly easy to use. You can then slip your hand into the grooves of the mixer and have a tighter grip than you might get with other models, which would be great for anyone with dexterity issues. You can also place the mixer on the table solidly, without the risk of it toppling over, which is always reassuring.
Making whipped cream with the Braun MultiMix 5 hand mixer
First on the agenda with putting the Braun MultiMix 5 through its paces was a test to see how it contended with making whipped cream. Due to the rather interesting (read, weird) shape of the beaters, I was intrigued to see how the Braun performed, especially since it also doesn't have a dedicated whisk attachment. As I got to work with the mixer, I found that you could feel the power running through the mixer, and that it felt extremely easy to hold. It doesn't have the dedicated 'soft start' programming like the Oster HeatSoft model, but you can begin it at the lowest speed of one and still feel in control.
There was no doubt that the Braun MultiMix 5 performed the best out of any of the mixers we tested when it came to the whipped cream test, producing the best consistency of cream in the fastest time. The mixer also just felt effortless to use. It's fair to say that we might have judged this mixer as a little clunky straight out of the box, but in the first test it really impressed.
Making cake batter with the Braun MultiMix 5 hand mixer
Next it was time to see how those uniquely shaped beaters contended with whipping up a cake batter. We used a simple recipe to not get caught in any complications, and found that once again, it put on a stellar performance. It was very quick to combine the components of the batter, and yielded a fluffy, desirable cake batter at the end.
Though the batter came out excellently, it has to be said that the Braun mixer was also the loudest model we had used. It was not too extreme, but it was more noticeable at around 80 decibels. If you're in a sound-sensitive environment, that might be something to bear in mind.
Making cookie dough with the Braun MultiMix 5 hand mixer
The Braun MultiMix 5 was the only mixer we tested that came with two dough hooks, which we put to the test in creating a cookie dough mix at our testing facility. For the first step, we stuck with the beaters to cream the butter and sugar, and found that the process was effortless, as the other tests had been.
Then we moved over to test the dough hooks, which was a smooth transition thanks to the large ejector button within the middle of the mixer. This might look to some like a supercharge speed button, but instead will allow your mixers to pop out with ease.
We put the dough hooks to the test to see how it helped the mix come into a more solid shape, which then made it easier to get the dough onto our baking trays. Another important test was how it combined chocolate chips, as it's essential with cookies like this that there is a good, even distribution. The cookie dough mix, as with the other tests, came out excellently, with this mixer surprising with its power and prowess when it comes to power and efficiency.
Cleaning
Another standout feature of the Braun MultiMix 5 is that an effort has been made to keep clean-up to an absolute minimum. The mixer has a completely sealed body, making it so that none of your mixture can seep inside the housing, and effectively wreak havoc inside. Instead, you'll have no trouble with wiping down the exterior of your mixer, and popping the attachments into your dishwasher (or washing them in soapy water if you prefer).
How it compares
When it comes to performance, as evidenced in our tests, the Braun MultiMix 5 is really up there with the finest hand mixers you can buy. To directly compare it to what is arguably the market leader, the KitchenAid Cordless Hand Mixer, the results of our tests were hugely similar, with the Braun also having the advantage of the extra dough hooks if you love making bread or cookies.
The KitchenAid Cordless Mixer and the Braun MultiMix 5 also have the same number of speeds, with both having a great range. The Braun certainly feels more powerful, but the results are mostly the same. In terms of ease of use, the Braun was slightly easier to hold onto, thanks to the ergonomic grip.
There's room for debate when it comes to the aesthetics of these mixers if you put them head to head. In my opinion, the KitchenAid Cordless mixer absolutely cleans up when it comes to matters of style, and would be a mixer I would absolutely love to have on my countertop. With the Braun mixer, this feeling is a lot less so, though this will all depend on personal tastes. The Braun MultiMix 5 is also more affordable, with an RRP of $84.95, so if you're stuck between the two, make your decision based on which one you like the look of more, and where your price point is, as on matters on performance, they are very much the same.
Should you buy the Braun MultiMix 5 hand mixer?
I was extremely pleasantly surprised by the Braun MultiMix 5 Hand Mixer, and found that it could perform alongside the most prestigious models out there. It has plenty of worthwhile features to keep your attention, from the easy-clean design to the extra bonus of those dough hook attachments.
The controls of the MultiMix5 are very intuitive, and the design that includes an ergonomic groove for your hand means you can put everything into action with one touch. It's a great show of how hand mixers can provide power without needing to rely on a stand mixer. On all grounds of performance, I would recommend this mixer for your home. If you want a mixer to adorn your countertop, then things might be different, and the allure of the KitchenAid styling might just win out. The decision will depend totally on your preferences, with this mixer coming through as a real contender.
About this review, and our reviewer
Molly is the Ecommerce Writer across Homes shopping content, spending time reviewing products to see if they can earn a place in buying guides. She has turned her hand to testing stand mixers, hand mixers and more in order to pick out the features that matter the most to readers.
This hand mixer was tested alongside a range of other hand mixers at a Future testing facility in Reading, as you'll see from the photos. Unfortunately, this mixer was not available to be kept for long term testing, but efforts will be made to glean information on how the mixer performed after months and years of use.
Sign up to the Homes & Gardens newsletter
Decor Ideas. Project Inspiration. Expert Advice. Delivered to your inbox.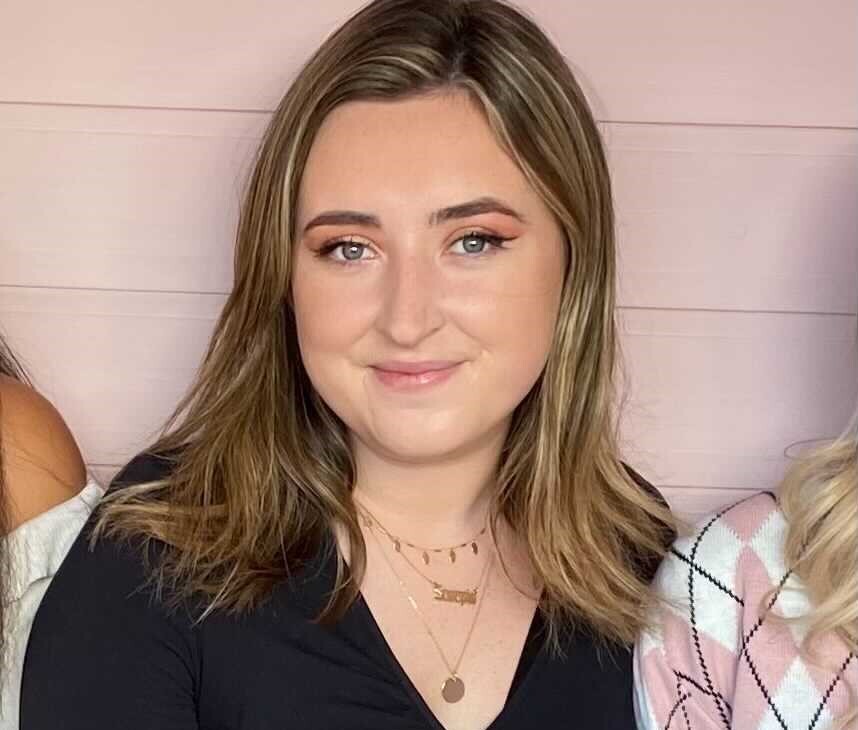 Molly is the Ecommerce Writer for Homes & Gardens and spends her time searching the internet for the next best thing for your home, with a focus on shopping edits and buying guides. Before joining Homes & Gardens, Molly graduated from the University of Exeter with a degree in English Literature, with previous internships undertaken at The Economist in her summer breaks.