Keurig K-Mini Plus: compact, cheap, and far from perfect
Our expert appliance tester takes on the Keurig K-Mini Plus, finding surprisingly good coffee for a cheap coffee maker, but it's pretty slow and messy.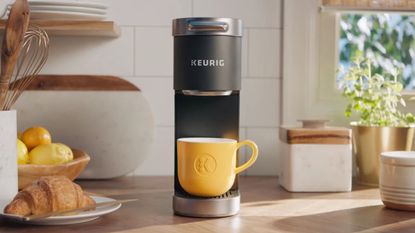 (Image credit: Keurig)
If you're looking for a single-serve coffee maker that will take up minimal space in your home, the Keurig K-Mini Plus is a top choice. It's the slimmest model available from the brand and even offers built-in K-cup storage, and it makes surprisingly good drinks considering its low price point. Just beware that it brews quite slowly and tends to splatter quite a bit in the process.
Reasons to buy
+

Extremely compact

+

Available in cute colors

+

Makes good coffee

+

Button for stronger brew

+

Includes storage container for K-cups
Reasons to avoid
-

Slow brewing

-

Splatters a lot

-

Single-serving water reservoir
You can trust Homes & Gardens. Our expert reviewers spend hours testing and comparing the latest products, helping you choose the best for you. Find out more about how we test.
Sign up to the Homes & Gardens newsletter
Decor Ideas. Project Inspiration. Expert Advice. Delivered to your inbox.
Thank you for signing up to Homes & Gardens. You will receive a verification email shortly.
There was a problem. Please refresh the page and try again.
Single-serve coffee makers are one of the most convenient options for making your morning cup of joe, especially if you live by yourself. Keurig, in particular, is known for its fast and easy-to-use pod coffee machines, and today, the brand offers a wide range of models, including everything from basic, no-frills options for dorms to smart app-connected coffee makers that you can control remotely.
If you're looking for a compact and budget-friendly single-serve coffee maker, the Keurig K-Mini Plus will be right up your alley. It's the brand's slimmest brewer, taking up just 4.5 inches, and it's a top choice for anyone who has limited space. It can brew drinks between 6 and 12 ounces, and it even has a Strong brew option for those extra-early mornings. However, we wanted to find out if the performance of this budget-friendly model is as good as some of the brand's more advanced machines, so we put it to the test.
Over the course of a few weeks, I used the Keurig K-Mini Plus to make coffee, as well as drinks like hot apple cider and chai lattes, as part of my daily routine. I was impressed with the machine's ability to make a tasty brew, but there are a few caveats to its performance that you should know about before you buy.
Who would it suit?
The Keurig K-Mini Plus is ideal for anyone who has limited space, whether in a small apartment, dorm room, or even an office. The main selling point of this model is that it's much more compact than other Keurigs, and it even comes with a K-cup storage container that docks underneath its spout, taking up no extra room.
The K-Mini Plus is also best for people who only prepare one cup of coffee (or other hot drinks) at a time. It has a single-serving reservoir that needs to be filled up before each use, and having to go back and forth to the sink could get frustrating if you're making multiple servings.
Should you buy it?
The Keurig K-Mini Plus is a top choice for certain situations. The most obvious use-case is if you're looking for something very compact and easy to use. It's great for dorm rooms, apartment kitchens, and for a mini coffee nook in a home office. It's currently the slimmest Keurig available at just 4.5 inches wide, and it will fit comfortably in small apartments and even dorm rooms. It coffee maker comes in a variety of bright colors, and its one-button operation is incredibly straightforward, allowing you to quickly brew up a single cup of coffee or another hot drink.
That said, this coffee maker definitely has a few quirks to know about before you buy. It's awkwardly slow when brewing—it can take more than two minutes to churn out a single cup—and tends to splatter quite a bit. Additionally, its water reservoir only holds enough water for a single cup, so you'll need to refill it every time you want a drink.
Product specifications
Swipe to scroll horizontally
| | |
| --- | --- |
| Dimensions: | 12.1H x 4.5W x 11.3D inches |
| Weight: | 4.6 pounds |
| Reservoir Capacity: | Single cup |
| Brew Size: | 6-12 ounces |
| Settings: | Regular or strong brew |
| Colors: | Black, Cardinal Red, Evening Teal, Studio Gray |
| Includes: | Pod storage container |
What's it like to use?
The Keurig K-Mini Plus is extremely straightforward to operate. To make a drink, you start by filling up the single-serve water reservoir, which is on the back of the machine. It's easy to remove and carry to the sink, and the whole lid flips up, making it easy to fill with water, as well. There are markers on the side of the tank for 8, 10, and 12 ounces, and you have to fill it with the right amount of water for your cup. Unlike other Keurigs, which have buttons for cup size, this machine simply uses all the water in its reservoir when you make a drink.
Once you've replaced the water tank, you simply insert your desired K-cup into the machine and close the lid. If you want a stronger drink, you can press the button that says Strong—otherwise, you just press the big K button to start brewing.
I was a bit surprised at how slow this machine is to brew a drink. It takes a minute or so before the machine makes any type of noise or indication that it's working, and several times, I came back to double-check that I had actually pressed start. It doesn't help that there aren't any lights or other indicators to let you know it's brewing—you simply have to wait until you hear the water gurgling through the system.
After a minute or two, the K-Mini Plus starts dispensing your drink into the cup below. It can accommodate all different mug sizes and shapes, and you can even remove the water catch area to put a taller travel mug underneath. The brewing process works just like any other Keurig, but I did notice that this unit tends to splatter more. I usually needed to wipe down the counter after using it, otherwise there would be little coffee droplets all over the place.
Taste test
In terms of the drinks themselves, I was surprisingly impressed with the quality. I typically think of Keurig-brewed coffee as weaker and less flavorful than drip brew, but the Green Mountain K-cups I used were actually very good. It was the perfect drink for a mid-afternoon pick-me-up, and I also used the machine to make a chai latte and hot chocolate with great results.
Cleaning and storage
One of the best parts of using a Keurig instead of a drip coffee maker is that there's virtually no clean-up required. Apart from the splattering, when you're finished brewing a drink, you just have throw away the used K-cup. It's as easy as that.
The brand recommends descaling your Keurig every three to six months, and you will have to remember to do this on your own, as the K-Mini doesn't have a descaling indicator light. The good news is that the process is simple: you just add descaling solution to the reservoir and brew as normal. Once it's done, you rinse the machine out twice, and you're good to go for another several months.
For more compact storage, this model comes with a handy container that can hold up to nine K-cups, and it slots in underneath the machine's spout. It's a convenient way to keep K-cups nearby without taking up any additional space for storage.
How does it rate online?
The Keurig K-Mini Plus has a 4-star rating from more than 2,500 reviewers on the Keurig website. Among positive reviews, people frequently comment on the machine's compact size and straightforward operation, though like me, some reviewers note that it brews much more slowly than expected.
On Amazon, the machine earns 4.5 stars from close to 7,000 reviewers, many of whom love its slim design. However, there are quite a few buyers who say the machine stops working within a year of purchase, which might put you off.
How does it compare to other Keurigs?
I tested the Keurig K-Mini Plus alongside the K-Supreme SMART, and the two models are on opposite ends of the spectrum. Where the K-Mini Plus is small and extremely simple to use, the K-Supreme SMART is one of the brand's more high-tech options. It has a digital control panel that lets you control settings like the cup size, water temperature, brew strength, and more, and it can even sync up to your smartphone via Wi-Fi. This more advanced unit is definitely worth the extra money if you want to be able to customize your drinks or brew more frequent cups of coffee.
How We Test
Before we recommend a coffee maker, we take it to our test kitchen or try it in our homes. It varies by machine, but we make as much coffee as we possibly can in every machine. We try espresso, Americanos, and cappucinos, and where relevant teas. We also try these coffees and hot drinks with milk alternatives for vegans and lactose-intolerant readers.
We also unbox, clean, and store every machine so we can understand what it is to actually live with these machines. We base our feedback on a range of criteria: the coffee needs to taste good, the machine should be ergonomic and easy to use, and we love innovation. All the detail is on our dedicated how we test coffee machines' page.
Sign up to the Homes & Gardens newsletter
Decor Ideas. Project Inspiration. Expert Advice. Delivered to your inbox.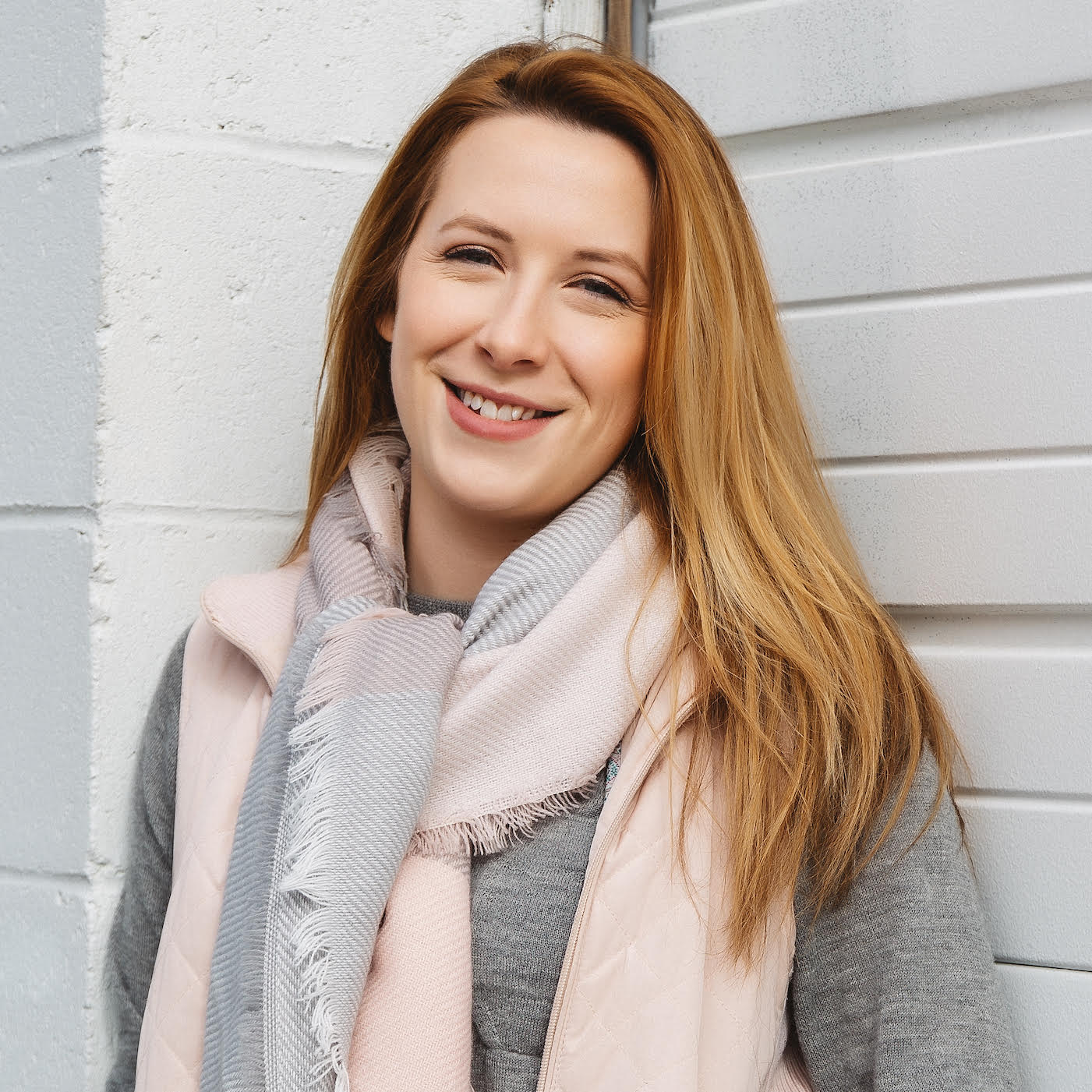 Contributing Reviews Editor
Camryn Rabideau is a writer and product reviewer specializing in home, kitchen, and pet products. In her five years as a product tester, she's tested hundreds of items first-hand, including many, many kitchen appliances for Homes & Gardens. Camryn does her product testing from her small homestead in beautiful Rhode Island.