Roborock H7 cordless stick vacuum cleaner review
We took the Roborock H7 for a spin to see how it stands out from the crowd. This cordless vac is built for families, pet owners, and allergy sufferers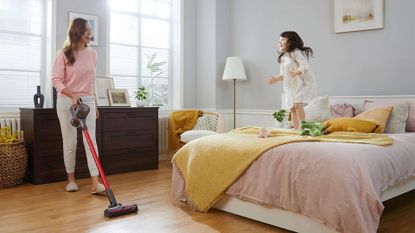 (Image credit: Roborock)
Loaded with almost everything you could want in a vacuum, the Roborock H7 is lightweight, powerful, utilizes top-of-the-line HEPA filtration, and has excellent battery life...but is its dust bin the downfall?
Reasons to buy
+

Powerful suction

+

Featherlight

+

Unique attachments with magnets to attach to dock/other surfaces

+

Option to use dustbag

+

Long battery life, and fast re-charge

+

Great edge cleaning
Reasons to avoid
-

Dust bin not the easiest to empty

-

Dustbags seem to be in limited availability

-

Charging dock isn't necessarily, inconspicuous
You can trust Homes & Gardens. Our expert reviewers spend hours testing and comparing the latest products, helping you choose the best for you. Find out more about how we test.
Roborock has changed the cleaning landscape with its lineup of robot vacuums, but is its newly launched H7 cordless stick vacuum its dark horse? Replacing the H6, which received design awards for its high-rate polymer lithium-ion battery pack battery and its thoughtful accessories, the newly minted 2021 release extends it with increased suction power, battery life, and the introduction of magnetized accessories for easy storage.
Perhaps the real feature to highlight here, however, is the option to use a dust bag. That's right. The H7 combines some of the best anti-allergen protection of traditional bagged models, with the lightweight design of a cordless, as well as the option to simply fill the dust bin
I've spent the last few weeks testing the H7 around my home to see where the Roborock H7 competes against the best cordless vacuums. In the following review, I'll reveal if the Roborock H7 is worth it, what I loved...and disliked... and how it compares among other vacuums I've used.
Who will love the Roborock H7?
The $499 price tag is surely competitive, but considering the battery life compared to similarly priced models, it seems like a pretty good value.
Off the bat, this is a great vacuum for families. Light enough for the kids to use, effective at picking up the tiniest specks of dust, and long battery life to power through cleaning. The accessories are magnetized to attach to the sides of the charging dock or any magnetized to keep track of each part, and within easy reach. And your cleaning feels especially extended when used as a handheld too. A child lock is a nice touch to keep young ones from having free reign with the vacuum.
It's also a great choice for pet owners, at collecting hair and other animal-related messes.
The unique option to use a dust bag is a major win for those who have allergies and are sensitive to extra dust, dander, and the like. Honestly, we struggled with the standard dust bin on its own, and may just prefer opting for the dust bags anyways.
Roborock H7: Specifications
Maximum power: 160AW
Dust capacity: 500 ml
Dust bag support: Yes (560ml)
Cordless: Yes
Runtime: 90 minutes
Charge time: 2.5 hours
Noise: 80 dBa max
Weight: 3.1 lb.
Filter: Advanced, whole-machine HEPA filtration
Warranty: 2 years
Attachments: crevice tool, dusting brush, dust bag holder, motorized mini-brush, flex tube, multi-surface brush (floor head), two 560ml dust bags, magnetic charging station
Roborock H7: features and functions
Multi-Surface Brush
The main floor head features built-in motor-driven hard nylon bristles , which can penetrate the carpet to clean dirt and hair, against a hard, plastic brushroll. It's compatible with most short and medium-pile carpets, and hard floors.
Modes
While the H7 can automatically adjust the suction power according to the surface it detects, you can also choose among Eco, Standard, or Max. While the vacuum can last up to 90 minutes at a time, when cleaning with the multi-surface brush (floorhead)I the vacuum can last up to up to 60 minutes on ECO, up to 30 minutes on standard, and 8 minutes on MAX.
Attachments
In addition to an incredibly useful array of tools and accessories, the standout feature of them is that they are equipped with MagSafe (like the latest iPhones) to stick to the charging dock, refrigerator, or any other nearby magnetic surfaces. That also makes the dock a little less inconspicuous, but it is incredibly useful to have a guaranteed place to store extra materials. In the box, you'll find a crevice tool, during brush, dust bag holder, motorized mini-brush, multi-surface brush, and our favorite differentiator... a flex tube for added versatility.
Filtration
The H7 features 5-layers of air filtration, including a HEPA-rated layer to keep the dirt collected in your vacuum. It captures 99.99% of particles as small as .3 microns.
The H7 is also excellent for those who suffer from allergies, with the option to use the 560ml dust bags.

What is the Roborock H7 like to use?
Set-Up
When I opened the box, each item is securely packaged in its place and wrapped in plastic, but the key parts of the vacuum, such as the motor, and the floor head were packaged behind the top layer. Set up is fairly easy as each piece clicks together. It uses the same button click design as the Dyson, down to the color. It comes with a partial charge, but you'll want let it get a full charge before you get started. The 2.5-hour recharge goes by in a flash. If you plan to use the vacuum without a dustbag, you'll continue as you would. If you do choose to use the dust bags, there is also an attachment part to click into.
When going to turn on, you'll squeeze the trigger to power it up, should you want to the power to run continuously, a small button on the left side, called the Sustain button, is used to turn the feature on and off. Another button at the top of the handle will let you switch between modes, which is notated on the crisp OLED screen located just under the button. The display will also show an estimated run time so you can gauge how much battery is left.
Noise
I was also blown away at just how quiet the vacuum ran, which I'll emphasize even more by noting that it did not cause a peep out of my puppy, who is normally vocalizes his displeasure whenever I run the vacuum. On hard floors, it maxxed out at 80 dBa on the highest power setting, but on carpet, churned along at a undisruptive volume just under 70 dBA. If my easily distracted dog is unbothered, that's a true win in my book. Roborock utilizes noise dampening tech with a noise suppressor, noise reduction layer, sound capture cavity, and resonance isolating silicone to keep harsh noises to a minimum without sacrificing cleaning power.
On Hard Floors
The H7 seems to glide over hard floors, and here you'll notice excellent edge support. The narrow profile is ample space to slide under chairs, below cabinets, and other low-hanging areas. It could do better at picking up large piles of mess, but seems to suction up
On Carpets
The H7 automatically adjusts its suction when it detects a new surface, such as a carpet. Within minutes, a sweep through the hall and running over well-trafficked areas, the dust bin was very full. The amount of who knows that came out of my carpets, seeing that I do vacuum regularly, the H7 was thorough. It was also so light to push across carpet, with minimal effort. On carpets, however, battery life was severely shortened, but still more than enough time to get through my cleaning session. Also of note, Roborock does not recommend use on medium and high pile carpets, at risk of overheating the motor.
Other Surfaces
You'll find extended cleaning time when using the smaller attachments. Some nasty dust bunny build-up on the baseboard behind a nightstand was gone within seconds when I clipped in the dust brush. For getting down and personal with my pup's playmat with all the pet hair, outside bits, and whatever decided to get collected in it, it was rewarding to see the color brighten on the mat, and just how much dirt was collected in the bin.
Emptying the Dust Bin
If I had to make a critique, it would be the dust bin. Unlike other vacuums I've used where the door opens and a mechanism propels the collected dust forward... it stays put, and I had no choice but to stick my hand into the bin to pull it out. This makes me want to use the included dust bags. However, although the dust bags increase the capacity of what can be collected, they still can contain a lot less than your standard dustbag. With only two to start, each time I vacuum my carpets, I'd have to get a new dust bag. And those add up. I also had a hard time finding replacement Roborock bags online but did come across some unbranded ones.
On the contrary, I do like that it is easily removable to be rinsed. However, I struggled with aligning the container to snap it back in.
Cleaning and Maintenance
As mentioned just above, the dust bin releases for easy cleaning and provides access to the rear filter and cyclone assembly, both of which can be rinsed with water.
The Pantry Test
I trialed the Roborock H7 through our Pantry Test, the unscientific test that uses common pantry staples to test the suction capabilities of our vacuums. I arranged a quarter cup of cereal, a quarter cup of rice, and a tablespoon of sugar to see how the vacuum handled food particles large and small. As an extra test, we've started evaluating how it handles strands of hair.
The Pantry Test on hardwood floors
The Roborock H7 performed fine in the test, not great, but it got everything up... just took a few tries. It seemed to struggle with the rice the most, as much of it scattered. If you look closely at the sugar, when I pull back after pushing past the sugar, some sugar also finds itself a little back. I would have preferred an option for a soft-roller brush, in addition to the multi-surface brush to really dust up those fine details.
The Pantry Test on carpet
No surprise here. Carpet is where the H7 excels. While again, some rice did appear to jump around, it was a quick process to get through a heaping mess.

How does the Roborock H7 rate online?
As a fairly recent launch from Roborock, the internet reviews of the H7 are sparse. It currently has an admirable 4.6 rating out of 5, comprised of 49 reviews. Note, many of these reviews appear to be part of Amazon's Vine program, where shoppers are sent free product in exchange for a review. Early users commend how it does well on tile and hardwood, and said it picked up hair really well. One mentioned that it was not compatible with their washable rug.
How does the Roborock H7 compare to other vacuums?
At its $499 price point, the Roborock H7 is likely most linked to other specialty, high-powered cordless vacuums with extended run times.
The real innovation of the H7 is in its polymer lithium battery, and short recharge time, one of the quickest we've seen on a device this powerful. We've still yet to find anything as lightweight either.
Roborock's original specialty is its robot vacuums, which also feature cutting-edge technology such as AI detection and mopping abilities.
At a similar price point, you could start looking into the Dyson V15 Detect, which incorporated a laser into its design to show every speck of dust and offers a 50 minute run time. At 220 air watts, the Dyson V15 Detect offers more suction power to the H7's 160 air watts, but in reality, the differences aren't noticeable.
The Tineco Pure One S12 is another prospective competitor, with its unique iLoop Dust Sensor technology. The H7 comes out just ahead of the Tineco in terms of power, that makes the difference, negligible.
All these vacuums have lengthy runtimes, adjust suction automatically, and a unique feature that no one else has been able to copy quite yet.
Roborock H7: Final Thoughts
Coming in to this review, yet to have experienced Roborock first hand, I wasn't sure what to expect. I had heard very positive things regarding the company's robot vacuums, but there was much less chatter around its cordless vacuums. But why, I ask! We should totally be talking about the Roborock H7.
I'm a fan, a convert. It's so unbelievably lightweight that I could clean above the floor with minimal effort, take on the stairs, and continue pushing along my flooring, and it's also remarkably quiet. The super fast charge was so convenient too, and while the MagSafe accessories could be considered a sweet, but not necessary advantage, I see their value for keeping everything within reach with little effort.
Now, I'm unlikely to follow through with using the dust bag in future cleaning sessions because I'd rather not have to keep up with the cost of restocking, or remembering how much I have left, but there is real value in that this is one of the few, if only, cordless vacuums on the market with a sealed dust bag option.
And for those, like me, who will choose to use the dust bin as is. If the dust bin is filled at all past the MAX online, the collected dust needs an assist to be disposed ofout. I'm not so sensitive to dust that sticking my hand up into the dust bin is more an uncomfortable, dirty chore than sneeze-inducing, but it's something that I'd expect to have an easier experience with if I'm not closely monitoring that MAX line. It's also a major factor in its star deduction.
But I say, go ahead, try out the Roborock H7... I think you'll be impresseed.
Roborock H7: where to buy
About this review and the reviewer
Jaclyn is the US eCommerce editor across the homes titles at Future, including Homes & Gardens, where she specializes in a variety of topics ranging from vacuums to mattresses. She spends her days tracking the latest buzzworthy releases and testing a variety of products to determine whether they are worth bringing into your home.
As with all our reviews the Roborock H7 has been tested first-hand in our home, using it just as you would so you know exactly what you are buying. Jaclyn's home features a mix of hardwood floors, carpets, and area rugs. A small non-shedding dog lives in the house but still manages to track in his fair share of dirt. The device was tested over a period of several weeks.
The products are given to us free of charge and we test them for as long as possible before forming our reviews. In this particular case, we are able to keep the vacuum, which will enable us to continue to use the product and gives us the opportunity to return to our reviews for updating, so you can keep up-to-date with how it's fared over a period of time.
Sign up to the Homes & Gardens newsletter
Decor Ideas. Project Inspiration. Expert Advice. Delivered to your inbox.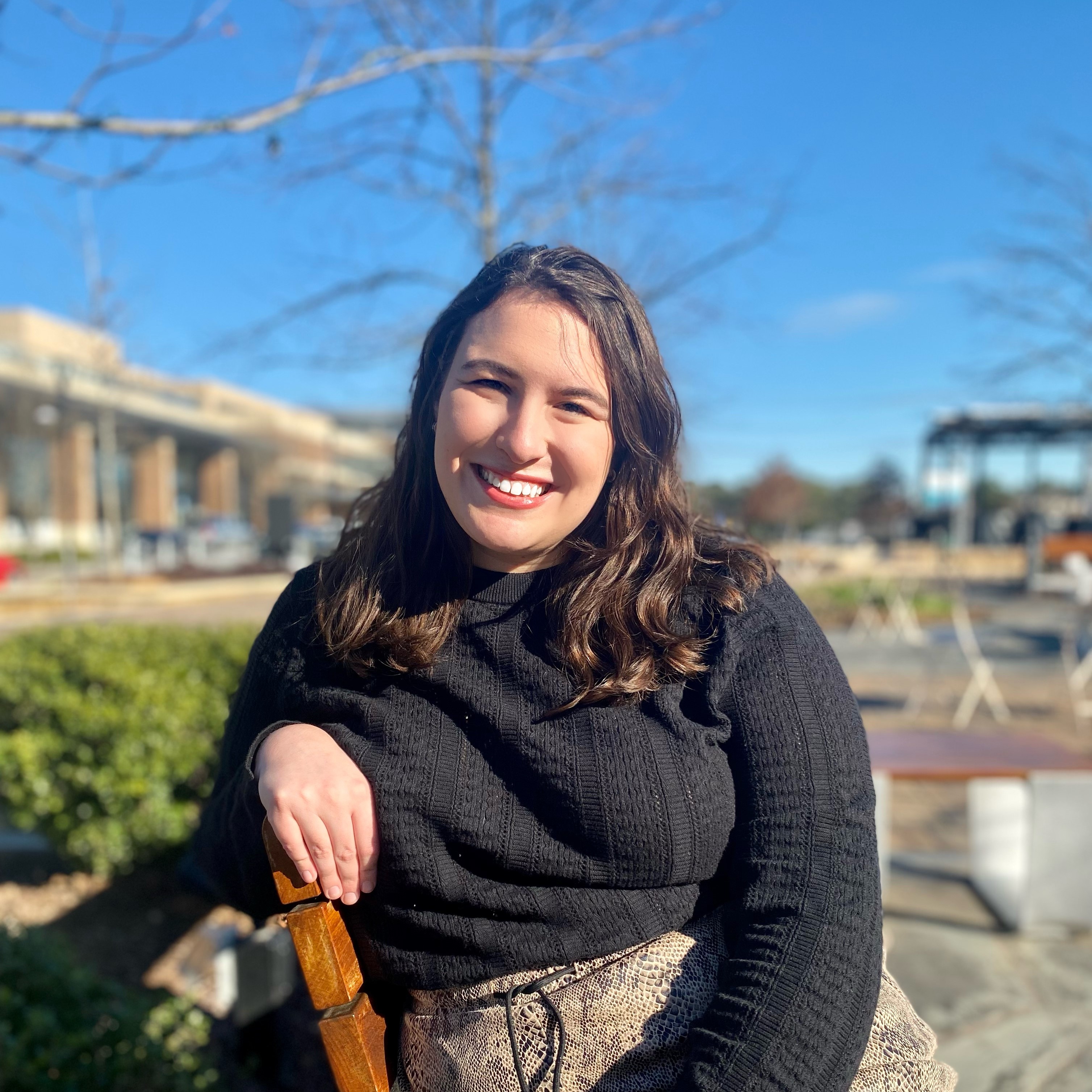 Jaclyn is H&G's eCommerce editor and oversees all things shopping. She's also a bonafide sleep expert, and previously managed all sleep content on Homes & Gardens and Real Homes– in fact, she has passed our five-step certification process to become a verified customer advisor on mattresses. She regularly scouts out the best of the best for buying guides to help you fill your home with only the best. She joined the team in January 2021. She has previously worked with Apartment Therapy, The Kitchn, The Spruce, The Spruce Eats, and MyDomaine. When Jaclyn's not working, she loves browsing real estate listings, unwinding with a chilled glass of Rosé, and entertaining her Cavapoo, Reese.