Smeg Blender review – smart, powerful, and lovely to look at
Our small appliances editor put the Smeg Blender to the test to make smoothies, soup and more. Here is her full review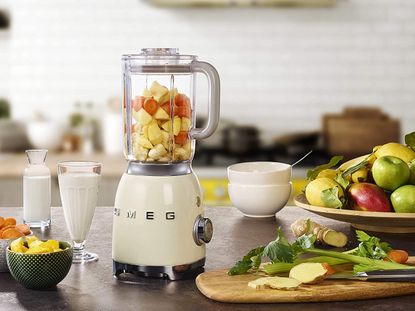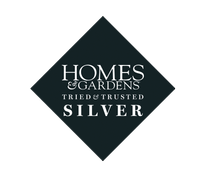 (Image credit: Smeg)
The Smeg Blender has smart blending settings and is very easy to use, but it's a shame you can only blend cold liquids, meaning it's not the most versatile
Reasons to buy
+

Easy to clean

+

Specific smoothie setting

+

Ergonomic dial

+

Pulse button

+

Lovely to look at

+

Plenty of color options

+

Can handle ice
Reasons to avoid
-

It's on the expensive side

-

You can't blend hot things
You can trust Homes & Gardens. Our expert reviewers spend hours testing and comparing the latest products, helping you choose the best for you. Find out more about how we test.
The Smeg Blender is designed for making delicious smoothies. It's got four speed settings and a pre-set smoothie and ice function. It's also one of the nicest looking blenders you can buy, with a '50s retro-style design and sleek die-cast aluminum body.
If you want a lovely-looking blender that's easy to use and great for making smoothies, this could be the best blender for you. That said, it's not perfect. When testing for this Smeg Blender review I was disappointed that the Smeg Blender's 1.5-liter Tritan jug isn't designed to tackle hot items such as soup, which is definitely a limiting factor for a larger blender.
What the Smeg Blender can do, it does very well. This includes blitzing through tough ingredients like kale and fruit rind, as well as cubes of ice and frozen spinach. Keep reading for my full Smeg Blender review.
Specifications
Colors: cream, black, red, pink, pastel green, pastel blue, white...
Type: family-sized blender
Weight: 2.5kg
Programs: smoothie, ice crush, pulse
Speed settings: 4
Material: die-cast aluminum body, tritan lid
Weight: 10 pounds
Dimensions: 13.65 x 7.75 x 6.4inches
Motor: 800 watts
Smeg Blender design
The Smeg Blender has a large and hefty base made of die-cast aluminum. It's definitely on the heavy side when compared to other blenders, but this is clearly a blender that was designed to live on the counter, so that's not too much of a concern to me.
The front of the blender has the letters SMEG printed onto the front and back side. It has anti-slip feet and the cord slots easily into the base.
You can choose from a range of colors when you buy the Smeg Blender. This includes cream (the color I got to try), pastel green, pastel blue, black, white, pink, and red.
The jug itself is 1.5 liters/48oz in capacity, which is enough to make three or four servings of smoothie. It's made of sturdy Tritan with a weighty and equally sturdy side handle. The lid slots into place with a silicone seal, and there's a hole in the center that makes it easy to add in ice or bananas. There's a stopper that slots right into place, but this is a little tricky to remove and takes a good tug to open. This also acts as a measuring cup.
How the Smeg Blender works
Some blenders need to be twisted into place. The pitcher on the Smeg Blender simply slots into the base, with no twisting or locking required. This is very sturdy and secure, and during testing I never worried that it would fall out of place because it's secured by the grooves on the side of the base of the pitcher.
With the Smeg Blender there's three settings: pulse, smoothie, and ice. You choose your setting by twisting the dial into position and pressing the start button, or simply pressing the pulse button.
You can also choose from four speed settings with the Smeg Blender. This can be increased or decreased as you blend, but you need to choose your initial setting before pressing the on/off button to start. This is found at the side of the blender itself, which can be a little tricky to read compared to blenders where settings are displayed at the front of the base.
Reviewing the Smeg Blender
The Smeg Blender is truly average when it comes to the noise it creates. No blender is quiet, but this one isn't too loud. It does depend on what you blend, but I was able to blend for a fair few minutes without being bothered by the noise this blender creates.
This is a blender that's designed for making smoothies, so that's what I did. I made both smoothies with soft fruit and spinach, as well as frozen fruit smoothies to really rest the Smeg Blender's ability to blend ice and chunks of frozen spinach.
The Smeg Blender makes a lovely smoothie. It came out creamy and smooth, and it blitzed through ice with little trouble, although I could hear the ice rattling around as it blended.
When blending in the Smeg Blender it creates a whirlpool that allows you to see straight down into the center. This gave me confidence that all elements of my smoothies were being blended, and allowed me to add new ingredients straight to the center of the blender.
Image 1 of 3
Can you make soup in the Smeg Blender? I was disappointed to learn that you're not meant to. I had planned on making a tomato and red pepper soup, with tray baked ingredients blended with stock and cream.
According to the Smeg website, when making soup in the Smeg Blender "you should always let hot food cool before blending, do not place boiling liquids into the blender as this can cause damage to the jug."
This was disappointing because the Tritan jug certainly felt sturdy enough to handle hot ingredients. Instead, I let my soup ingredients cool before blending and adding cream and stock. The soup was very creamy and had almost a whipped consistency, which was impressive because I had added rosemary and both tomatoes and red peppers with the skin on to see how well the Smeg Blender handles fruit and vegetable skin.
Cleaning the Smeg Blender
The Smeg Blender's pitcher is dishwasher safe, but the blades are not. You need to remove them using the cap measurement that slots into the lid of the machine. It's designed to slot onto the base of the pitcher from underneath and unscrew the blade from the position, after which it can be washed with soapy water.
The lid and measuring cup can both be placed in the dishwasher too, and the Smeg Blender also has a self-clean option. To do this you add some warm water and detergent to the pitcher and press the start button and press pulse for two seconds at a time, ten times. This should budge most of the remnants from your smoothie, especially if you do it right after blending.
Is the Smeg Blender worth the money?
In the US, the Smeg Blender costs $249.95. In the UK it's priced at £179. This is a little steep for any blender, but in my opinion, there are few reasonably priced options that can compare in terms of looks.
If you have any other Smeg appliances, including the Smeg stand mixer or juicer (we also have a Smeg Citrus Juicer review for more information on this) it's worth splashing out a bit more for that co-ordinated look.
This is a smart blender, and the settings definitely do what they're designed to do. That said, you do pay a premium for the looks and the quality die-cast aluminium construction in this blender.
Homes & Gardens verdict: should you buy the Smeg Blender?
If you want a beautiful and high-quality blender for making smoothies for the whole family, look no further than the Smeg Blender. It's easy to use and despite its smart modes it's very user-friendly. Little touches like the base of the pitcher, which slots right into the base, make this a smart choice that couldn't be easier to use. It also creates incredibly smooth and creamy drinks and can blast through ice with ease.
My reservations are as follows: you can't blend hot ingredients, which is a real shame and a limiting factor for versatility, and cleaning in the dishwasher requires you to remove the blade. It's easier to use the self-clean option to get an easy clean after use.
For those with a proudly coordinated kitchen, you can pair the Smeg Blender with some of the best toasters and best juicers on the market.
About this review – and our reviewer
Millie Fender is our Editor for all things small appliances at Future. She spends a lot of time testing everything from toasters to air fryers in her London flat, and recommending the very best ones to readers.
All our reviews are tested from home, and the Smeg Blender review is no exception. Millie put it to the test for a number of days to make morning smoothies and soup for lunch, before sending it back to Smeg, who kindly lent it to her for the purposes of this review.
Sign up to the Homes & Gardens newsletter
Decor Ideas. Project Inspiration. Expert Advice. Delivered to your inbox.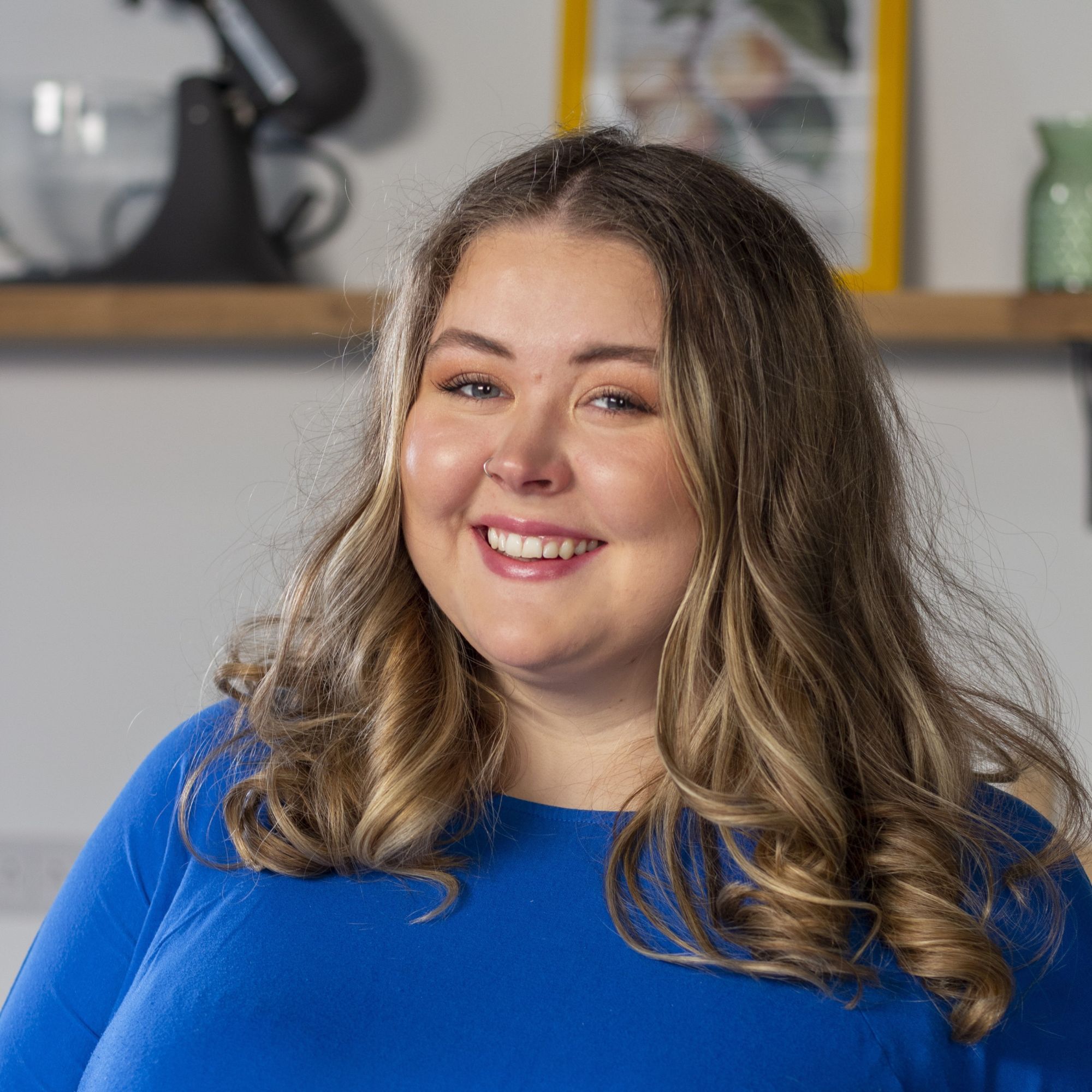 Millie Fender is Head of Reviews on the Homes and Gardens Ecommerce team. She specializes in cooking appliances, such as the best kettles, and also reviews outdoor grills and pizza ovens. Millie loves to bake, so she will take any excuse to review stand mixers and other baking essentials. When she's not putting products through their paces in our dedicated testing kitchen, Millie's reviews are conducted at home, meaning she uses these products in her own day-to-day life.