Ninja vs Ninja Foodi – the key differences for air frying, slow cooking, and more
When it comes to Ninja vs Ninja Foodi, how do you choose? Our experts have tested the best.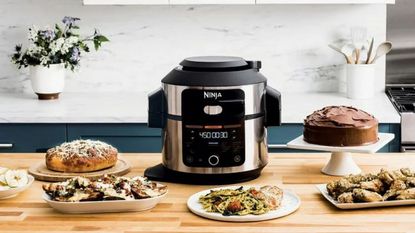 (Image credit: Ninja)
Ninja's products have gone viral: the Creami took TikTok by a storm this summer and their air fryers are a kitchen staple. They've quickly established themselves as a household name for durable, affordable products offering everything from knives to slow cookers.
Ninja's ever-growing Foodi range aims to cover a range of culinary functions, so it's unsurprising that their appliances often end up competing with each other. If both the toaster oven and multicooker can air fry, why buy the air fryer? Our experts have put all the appliances to the test to find out which is best for which functions.
We've included lots of Ninja products in our buying guides including the best grills, air fryers, and slow cookers. When it comes to comparisons, we've got you covered. Here, we've put normal Ninjas against the Foodi range, helping you to find the best for your kitchen needs.
Foodi Flip Mini Oven vs Max XL Air Fryer
Winner: Ninja Foodi Flip Mini Oven
Praised for their compact footprint as well as perfect performance, these two Ninja appliances are designed with small spaces in mind. The Ninja Foodi Flip Mini Oven folds away when not in use, but looks sleek and stylish when it's out on the countertop. The Ninja Max XL is the best compact air fryer in our buying guide; it takes up minimal space, but still offers considerable capacity.
The obvious difference between these two appliances is their primary function. The Ninja Foodi Flip Mini Oven is a toaster oven and the Max XL is an air fryer. The wide and low silhouette of the Mini Oven says it all: it is brilliant across a range of functions, but is particularly useful for pizza, toast, and flatter bakes. The Ninja Max XL is taller and deeper, perfect for quick, crispy cooking.
If you look at the list of functions, these two appliances share a remarkable number of them: air fry, air roast, air broil, bake, dehydrate, and reheat. The Mini Oven has a 'toast' and 'bagel' function as extras and the Max XL has a 'Max Crisp' for ultra air-fried food. After our tests, we concluded that the Mini Oven is generally good, but not a specialist in any function.
As you might expect, the air fryer is better at air frying and catering for a family, but was weaker when it came to baking and bread-oriented options. It also struggled with low and slow bakes and looked much bigger on the countertop than the low-slung Mini Oven.
Swipe to scroll horizontally
| Header Cell - Column 0 | Ninja Foodi Flip Mini Oven | NInja Max XL Air Fryer |
| --- | --- | --- |
| Dimensions | 9.7 x 7.5 x 15.1in | 8.5 x 12.1 x 11 inches |
| Capacity | 13 x 13 inch baking tray (169 cu inches) | 5.5 Quarts |
| Temperature range | 100°F–200°F | 105°F–450°F |
| Functions | Air Fry, Air Broil, Air Roast, Bake, Bagel, Toast, Dehydrate, Keep Warm | Max Crisp, Air Fry, Roast, Air Broil, Bake, Reheat, and Dehydrate |
| Cleaning | Removable parts are dishwasher-safe | Removable parts are dishwasher-safe |
An ultra-compact, uber-capable countertop oven, the Foodi covers a range of functions well, but isn't a specialist in any. It's a space-saving option if you'll use all the functions and often cook or toast, bread-based foods, such as pizzas and pittas.
This compact option is a much better option if you'll be mostly air frying. The deeper drawer is better for a rotisserie chicken, for example, and it cooks frozen food in record time. If you'll be baking pizzas, you're better off with the oven.
Foodi 14-in-1 XL vs Foodi 6-in-1 Dual Basket
Winner: Ninja Foodi 6-in-1 Air Fryer
For busy households who are short on time, these two appliances are a dream come true. Both favorites amongst our experts, they cover a range of household needs, but in very different ways. It shouldn't be tough to choose the best one for you, because they're brilliant for almost opposite functions.
The Ninja Foodi 14-in-1 XL was one of the most exciting slow cookers we tested. As you can tell from the name, it has an exhaustive range of functions packed into one, dishwasher safe appliance. It has a 8 quart capacity, so is big enough for batch bakes and big families. We tested it across a range of functions and particularly enjoyed the slower settings: steaming, pressure cooking, and baking (the cinnamon rolls were unreal). However, even when we made fries, we were impressed with the crispy, oil-free results. These took 21 minutes though: with the Ninja Foodi Air Fryer, we knew we could more than half the time.
With temperatures up to 450°F and incredible power, the Ninja Foodi 6-in-1 Air Fryer air fryer boasts not only an 8 quart capacity (the same as the slow cooker), but also a super speedy cooking time. This is the fastest air fryer we've tested, even on other settings, such as baking, roasting, and dehydrating.
Aside from being an expert in all culinary creations, this has two zones for cooking in, as opposed to the slow cooker's single pot. You could put chicken and wedges in at once and the air fryer will ensure you have a synchronised finish and dinner will be ready at the perfect time.
The bottom line with both these appliances is that they're big, versatile, and incredibly useful. The air fryer is better overall, because it can cook two foods at once in much less time than the multicooker. However, if you'd prefer a slow cook and more of a range of functions, we loved the multicooker.
Swipe to scroll horizontally
| Header Cell - Column 0 | Ninja Foodi XL Multicooker | NInja Foodi Dual Basket Air Fryer |
| --- | --- | --- |
| Dimensions | 15.39" L X 14.21" W X 14.25" H | 15.63 L x 13.86 W x 12.4 H |
| Capacity | 8 Quarts | 8 Quarts |
| Temperature range | 70°F–450°F | 105°F–450°F |
| Functions | Air fry, steam, bake, prove, sear, yoghurt, combi steam, grill, pressure cook, slow cook, bake, dehydrate, slow cook | Air broil, air fry, roast, reheat, dehydrate, and bake |
| Cleaning | Bowl is dishwasher-safe | Removable parts are dishwasher-safe |
Ninja 14-in-1 Foodi Multicooker
This offers a much more extensive range of functions than the air fryer but if you won't need to proof, steam, or make yoghurt, these will quickly become redundant. This is better for low and slow cooking, but not as quick or crisp as the air fryer. It's also bigger on the countertop too.
Ninja Foodi 6-in-1 XL Air Fryer
With a huge 8 quart capacity and incredible power, this air fryer is super speedy and ultra capable. It's perfect for big families, but you'll need to clear room on your countertops; it has a huge footprint. This is an expert in speedy cooking, but not good if you want to slow cook or you want maximum versatility.
What are the other Ninja Foodi products?
You'll hear the name 'Ninja Foodi' being used for a range of products. Everything from grills to soup makers and slow cookers is listed as a 'Foodi'. That's because it's the brand's name for their versatile cookware collection. The Foodi range is designed to give you more cooking options in the kitchen. The Foodi appliances tend to combine multiple functions in one, which is why you can find so many Ninja Foodi Air Fryers, which don't really look like a classic air fryer. There are plenty of other useful characteristics that Ninja include in all their Foodi range, such as non-stick coatings, ensuring easy cleaning as well as cooking.
This blender is so good that our experts went out and bought one for themselves after testing it. It can blend up smoothie and hot soups, as well as sauté vegetables and make jellies and frozen deserts. Cleaning it is fiddly, because it can't be submerged in water, but it's wort the compromise.
Ninja Foodi Electric Grill
This is high up on our list of products to test. We loved Ninja's outdoor grill, so an electric grill which can air fry, roast, bake, and dehydrate too sounds like something we would love in our kitchen. It has great product reviews, with people particularly loving that they don't need to flip their food.
With eight cooking functions and a super sleek design, the PossibleCooker is one of our favorite slow cookers on the market. The 8.5 quart capacity appliance can steam, slow cook, sauté, and roast, but not air fry. We loved it overall, but thought that it was quite bulky and would have liked a delay start function too.
FAQs
Is the Ninja Foodi the same as Ninja Speedi?
Whilst both are made by Ninja, the Foodi and Speedi lines are different. As the names suggest, the Speedi products focus on super-quick cooking, whereas the Foodis are for more culinary versatility.
Is there a difference between the Ninja Foodi and Ninja Professional?
Again, yes these are different lines. As a general rule the Professional range are made for batch cooking, so they focus on power and capacity. The Foodis consider space and appearance a little more, so are well-suited to most households.
What are the different models of the Ninja Foodi?
Ninja is always releasing new Foodi products, so there's a long list of home essentials that come under the 'Foodi' name, from knives to cookers. However, our favorites are the multicooker, blender, grill, and air fryers.
How we test
At Homes & Gardens, we are passionate about how we test our appliances. We take every product we recommend to our dedicated test kitchen. There, we put it through its paces, testing it on our standardized tests. We'll also explore any extra features that the machine offers, so that we can tell you if they're genuinely good or a bit of a gimmick. We make notes on other aspects too, so if a product is heavy to lift or too tall for wall cupboards, you'll know about it. If you're interested in finding out more, you can visit our general how we test and detailed how we test air fryers pages.
Final thoughts
It's hard to go wrong with Ninja appliances. They do an excellent job of balancing quality and price. As long as you carefully choose the right Ninja appliance for your home, you're unlikely to feel cheated out of your money. Everyone has their preferences, so it depends on your household needs as to which model is best for you. The Foodi appliances are only a fraction of what Ninja has to offer.
Sign up to the Homes & Gardens newsletter
Decor Ideas. Project Inspiration. Expert Advice. Delivered to your inbox.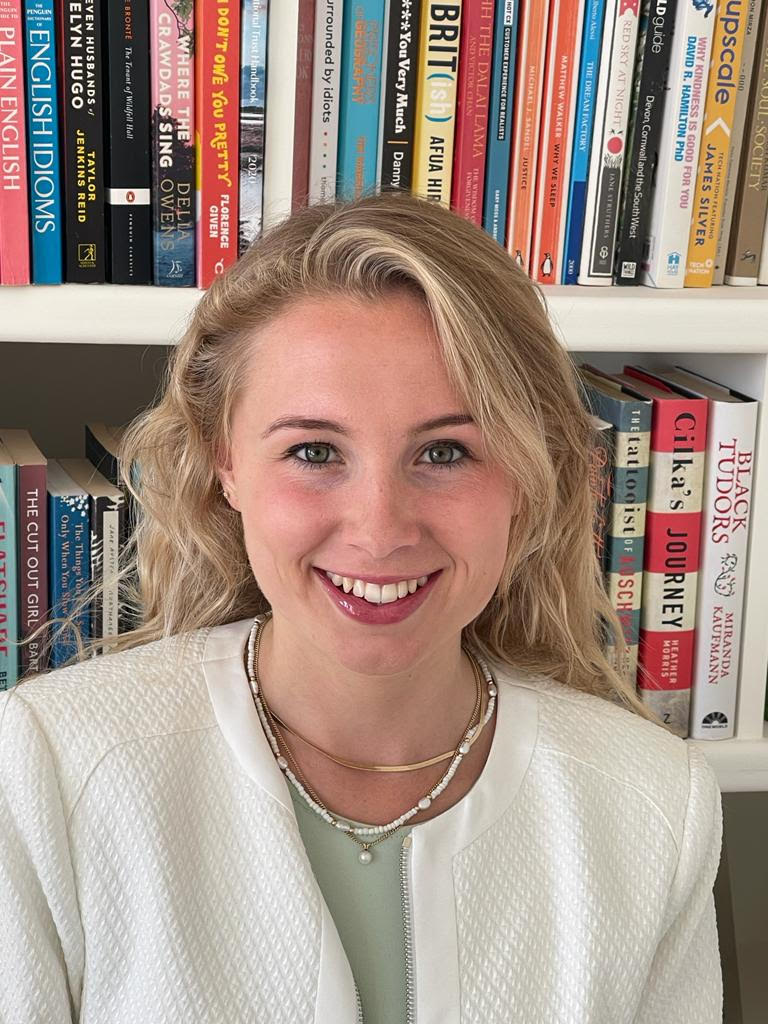 Laura is our eCommerce editor. As a fully qualified barista, she's our expert in all things coffee and has tested over thirty of the best coffee makers on the market. She has also interviewed Q-Graders and world-leading experts in the coffee industry, so has an intimate knowledge of all things coffee. Before joining Homes & Gardens, she studied English at Oxford University. Whilst studying, she trained as a master perfumer and worked in the luxury fragrance industry for five years. Her collection of home fragrance is extensive and she's met and interviewed five of the world's finest perfumers (also known as 'noses'). As a result of this expansive fragrance knowledge, she always puts quality and style over quantity and fads. Laura looks for products which have been designed simply and with thoughtful finishes.