I tried the 10-10-10 decluttering challenge – and it tackled a serious build-up of stressful clutter
If you are in over your head with household clutter, this 10-10-10 method may be perfect for you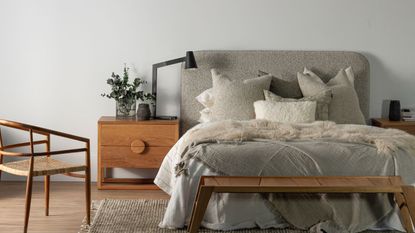 (Image credit: Satara Australia )
If you find decluttering overwhelming, or like to procrastinate (and never get around to it), you're not alone, and the 10-10-10 decluttering challenge may be the solution.
It is rare for me to feel overwhelmed when decluttering, but with construction work taking over my house last week, I was stressed to say the least, meaning cleaning and decluttering was the last thing on my mind.
Nevertheless. It still needed doing to help beat my anxiety, so I turned to the 10-10-10 decluttering challenge to help cut clutter quickly – and it was just what my home (and my mind) needed.
The 10-10-10 decluttering challenge
The 10-10-10 decluttering method is simple – you spend 10 minutes in 10 places getting rid of 10 things in each space. The best part is those 10 spaces don't have to be different rooms either, it could be 10 different home storage spots, or some rooms, a unit, and your purses, etc.
I am usually someone who dives headfirst into all sorts of decluttering tips, mixing the ski slope method with the five S method to clear out a whole room in one go, so this approach was a nice change of pace.
I decided to make a decluttering checklist first, listing out the spaces I wanted to tackle and if I had any specific tasks in mind before I went in to make the most of my ten minutes.
For instance, I decided I wanted to start with the bedroom and get rid of 10 summer garments from my closet to go into storage, before moving on to my bathroom, where I kept an open mind to allow myself to declutter whatever presented itself (it turned out to be empty shampoo bottles and some body wash I hated the smell of), then my sideboard storage in my dining room which I knew was piling up with random junk, and so on.
I set a 10-minute timer on my phone and got to work, putting on some music in the background to help me get motivated to clean and tidy. I found it was also helpful to carry around my trusty collapsible laundry basket to collect clutter to either be tossed out or relocated elsewhere in my home.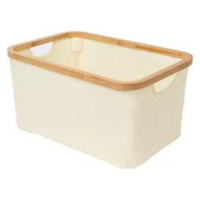 Foldable bamboo hamper | $25.99 at Wayfair
I use these sleek laundry baskets to help declutter my home and sort my laundry. Their foldable design means they are easy to hide out of sight when not in use, too.
I found that removing 10 summer things from my closet and folding them into my under-the-bed storage took me less than 10 minutes to complete (ironic given that it was a task I was putting off because I feared it would take me forever). In this instance, I decided to carry on through the rest of the 10 minutes, pulling out a few things I wanted to donate and popping them in my basket to go downstairs to my car.
The bathroom was the same, it took me less than 10 minutes to wrangle the half-empty shampoo bottles and empty them into one container before binning the leftovers and clearing out some unused products from the drawers. In this case, however, I decided to not carry on through the 10 minutes as everything was cleared away giving me a little bonus time to chill between spaces.
I continued like this for my 10 spaces – the closet, bathroom, sideboard, fridge, office drawers, craft box, living room cabinet, gym bag, nightstand, and coat rack, finding that all the things I was procrastinating took me less than the hour and a half assigned by the challenge. Better yet, I had decluttered without making a mess and my clutter was either rehomed to storage, binned, or bagged up to donate.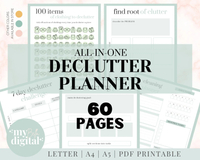 All-in-One Declutter Planner | $3.92 at Etsy
This printable decluttering planner is all you need to help tackle your home's mess without missing a step. It is perfect for both keeping on top of your belongings and starting off on your first big clearout.
My verdict
All in all, I would say that the 10-10-10 decluttering challenge was a success, but it is not a method that is sustainable as a regular decluttering practice. In my case, I had not fully decluttered some of these spaces for a while due to construction, and the changing seasons meant I had more on my to-do list than normal. As a result, it was easier for me to find around 10 things in all 10 spots.
If you have already done a large purge or you have great home organization, and you are decluttering to stay on top of things, you might need to adjust the numbers to do a '5-5-5' challenge, spending five minutes getting rid of five things in five spots, and so on.
All in all, however, it was a fun way to switch up my usual routine in unusual circumstances.
FAQs
How do I stop procrastinating decluttering?
If you find that you keep putting off decluttering, then it can be a good idea to enlist a friend or family member to help you. Not only can they help you through the decision process, but they can help to hold you accountable to ensure you do have a clear out on the date and time you agree with your decluttering partner. Putting on some music and enjoying some drinks while you work can make it a fun social activity too.
Why do I procrastinate decluttering?
You may keep putting off decluttering if you find the process overwhelming or don't know where to start. In these instances, it can help to find a good method or challenge to help motivate you and create or find a decluttering checklist that can give you tips and a good place to start. Working with a friend or family member can also help to motivate you through your work, and keep you grounded if you start to stress out.
---
Before going into challenges like these to declutter your home, it is important to wait for some signs you need to declutter, so you don't end up overdoing it. There are certainly signs you need to stop decluttering too, such as having to actively search for things to get rid of, so be sure you are decluttering for the right reasons, and not to hop on a challenge or trend.
Sign up to the Homes & Gardens newsletter
Decor Ideas. Project Inspiration. Expert Advice. Delivered to your inbox.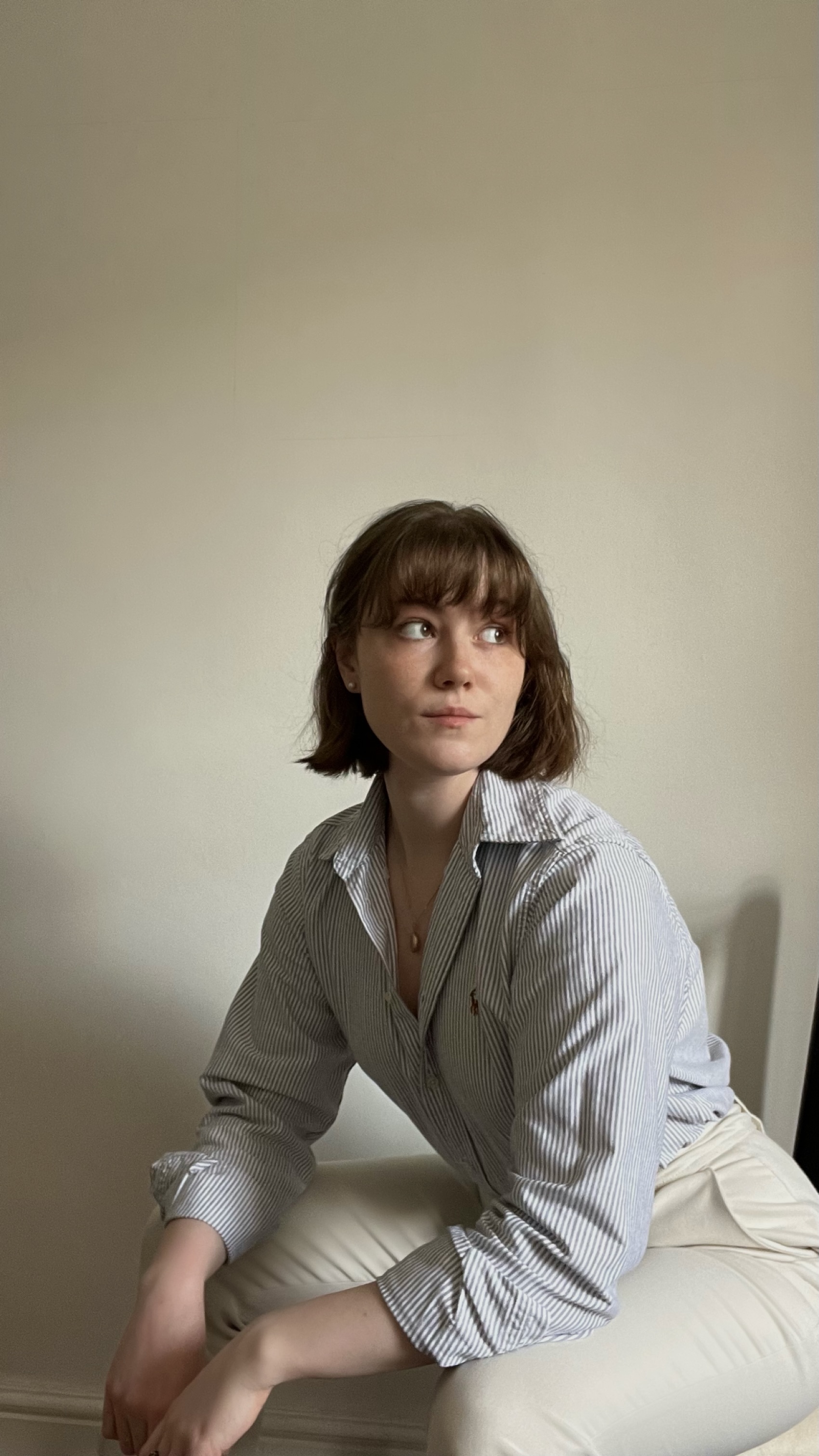 Chiana has been at Homes & Gardens for a year, having started her journey in interior journalism as part of the graduate program. She spends most of her time producing content for the Solved section of the website, helping readers get the most out of their homes through clever decluttering, cleaning, and tidying tips – many of which she tests and reviews herself in her home in Lancaster to ensure they will consistently deliver for her readers and dabbles in the latest design trends. She also has a first-class degree in Literature from Lancaster University.