7 signs it's time to declutter your home – here's how the experts get it right
Recognize these warning signs? It's time to declutter your home, pronto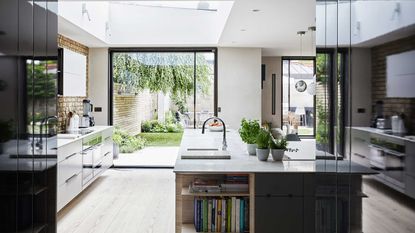 (Image credit: Future PLC)
Sign up to the Homes & Gardens newsletter
Decor Ideas. Project Inspiration. Expert Advice. Delivered to your inbox.
Thank you for signing up to Homes & Gardens. You will receive a verification email shortly.
There was a problem. Please refresh the page and try again.
Most households are guilty of hoarding a fair bit of 'stuff', but what are the serious signs it's time to declutter your home? Surely if it was a problem, it would be obvious, wouldn't it? In some cases, yes, but not always. Sometimes, the signs are more subtle.
Clutter has a nasty habit of creeping in without you even realizing it. Over time, day-to-day life becomes a little bit harder, and you wind up living in a constant state of disarray.
You may not want to, but if you're noticing the signs we've listed below, it's time to accept that clutter has got the better of you (no judgment from us). Once you've established that changes need to be made, a comprehensive decluttering checklist and a few clever decluttering tips are all you need to get your home – and your life – back on track.
Signs it's time to declutter your home
'Clutter can become a bit like background noise if left to build – you get so used to it, you don't even notice it anymore. If things have gotten out of hand, don't worry; it's easy to get back to an organized place. The trick is knowing when to hit that reset button,' says Amanda Wiss, founder of NYC-based home organizing company Urban Clarity.
'As well as the obvious clutter culprits; broken items, things that don't fit, duplicates, and unused items, there's likely a lot more in your home that you can live without. Items that don't bring you happiness, or those you've held onto "just in case," for example. These categories tend to go under the radar, but including these in your clearouts might just make all the difference,' says Millie Hurst, section editor, of Homes & Gardens.
If you declutter on the reg, but you're still seeing some of these signs, it's worth rethinking your concept of 'clutter' and perhaps broadening it a little.
Amanda Wiss is the founder of Urban Clarity, a home organizing company awarded NY Magazine's Best of NY 2023. She is also the founder of home staging studio Urban Staging, whose design-savvy team gets homes market-ready, to intrigue brokers and buyers alike. The two companies work in conjunction to do full move management, getting their clients completely unpacked and beautifully settled while minimizing stress.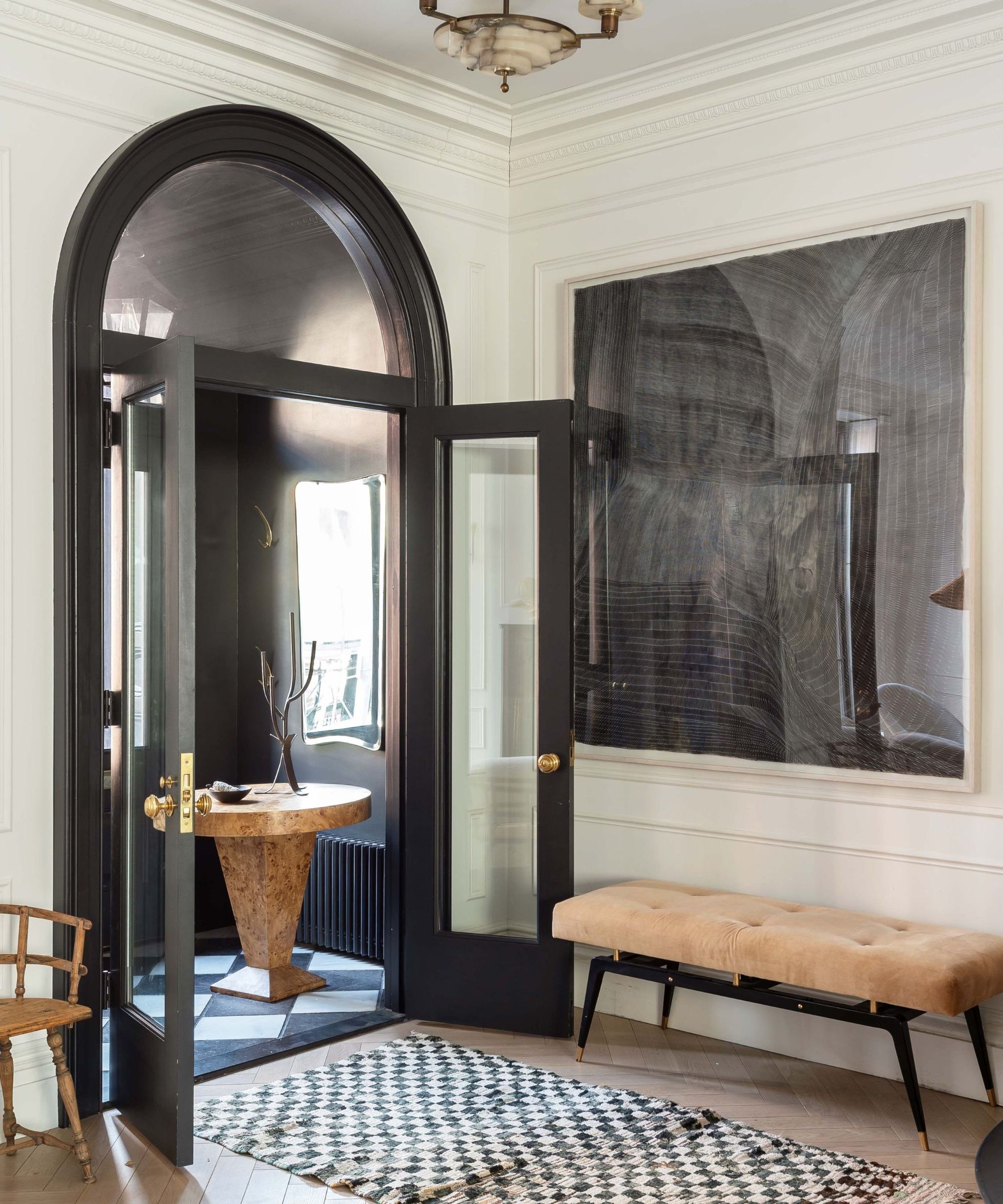 1. You can't find anything
Misplacing items once in a while is one thing, but if you're constantly losing track of what you need, it's time to streamline. Rather than tackle every drawer, cabinet and surface at once, work through different areas of the home, starting with those that cause you the most bother – the hallway closet, or your kitchen drawers, for example.
'Once you've gotten rid of what you don't want or use, categorize like-items and assign them specific locations. That way, you'll know exactly where to find things going forwards, saving you precious time and unnecessary hassle', says professional home organizer Michelle Urban, owner of The Organized House.
Based in Portland, Oregon, Michelle Urban founded The Organized House to organize for real life. 'Whether you're looking to organize your playroom, closet, kitchen, or garage, or you're looking for new ways to turn your home into a sanctuary that brings you calm and relief, we're here to help you reclaim your space,' she says. A big fan daily routines that make everyday life more manageable, Michelle's passion is bringing simplicity and ease to others' lives.
2. You're always running out of hangers
Decluttering clothes is no mean feat, which makes the closet an absolute hotspot for clutter. Running out of hangers is a sign things are starting to get out of control, and if the doors won't close either, you know you're at breaking point.
'Dresser drawers that once opened easily now get stuck every time, thanks to the overflowing jumble of things that have been shoved inside. Chances are half of what's in those drawers can be rehomed, recycled, or trashed, and whatever's left can be neatly rearranged with organizers and dividers,' says Amanda Wiss.
'Whether it's dresser drawers, kitchen cabinets, or utility room shelving ideas, knowing how to organize small spaces properly is paramount if you want to avoid clutter building up again.'
Create a uniform look and protect your clothes by replacing mismatched hangers with a set of good-quality felt hangers, available at Amazon.
3. It takes ages to clean and tidy
No one wants to spend all day cleaning and organizing their homes, and neither should they have to. Whether it's sorting laundry, cleaning the kitchen, or organizing toys, if it's taking too long, it's time to cut back.
'Decluttering regularly is one of the best ways to keep on top of tidiness. The fewer things you have, the simpler and easier it is to clean and organize – it just makes sense!' says Michelle Urban.
4. You worry about inviting people over
Rather than look forward to a visit from friends or family, you find yourself scrabbling around trying to hide the evidence of an overly cluttered home. It's exhausting. So much so, that it's probably easier to just not host at all, right?
Wrong. Amanda Wiss suggests you see company as an opportunity, instead. 'Having people over is a great motivator for decluttering! When you picture a guest walking into your home and looking around with a fresh set of eyes, it's easier to see where you could and should clear things away,' she says.
In fact, one of the best tactics for decluttering, particularly when you feel overwhelmed by it, is to enlist the help of friends and family. Make it fun – create a party atmosphere by sticking on some music and getting a few refreshments on the go!
5. You're buying items you already have
With stores constantly pushing multibuys and advertisers pushing those 'just in case' purchases, it's easy to end up with more than you bargained for, but stockpiling isn't necessarily a good thing. In fact, it's one of the most common causes of clutter.
'Stocking up on things that you use regularly is all well and good, but if you're finding your pantry shelves are jam-packed with the same, unused items, it's a big red flag – a good declutter is likely needed,' says Michelle Urban.
'It's also worth rethinking your shopping habits going forwards, too. Being aware of what you have ahead of going to the store will save you space, as well as unnecessary waste and spending, too.'
Some clear plastic bins, at Amazon, will make it easier to see how much you have and when you're running low, whether that's pantry items or toiletries in the bathroom cabinet.
6. You don't love your stuff
According to organizing guru Marie Kondo, one of the best ways to declutter your home is to ask yourself whether the items you're surrounding yourself with 'spark joy'. This doesn't work for everything of course – we challenge anyone to feel 'sparked' by a potato peeler, or a multi-purpose cleaning spray, for example. But practical items aside, if you're not feeling the love for your possessions, it's probably worth rethinking whether they really need to be there.
7. You feel drained when you're at home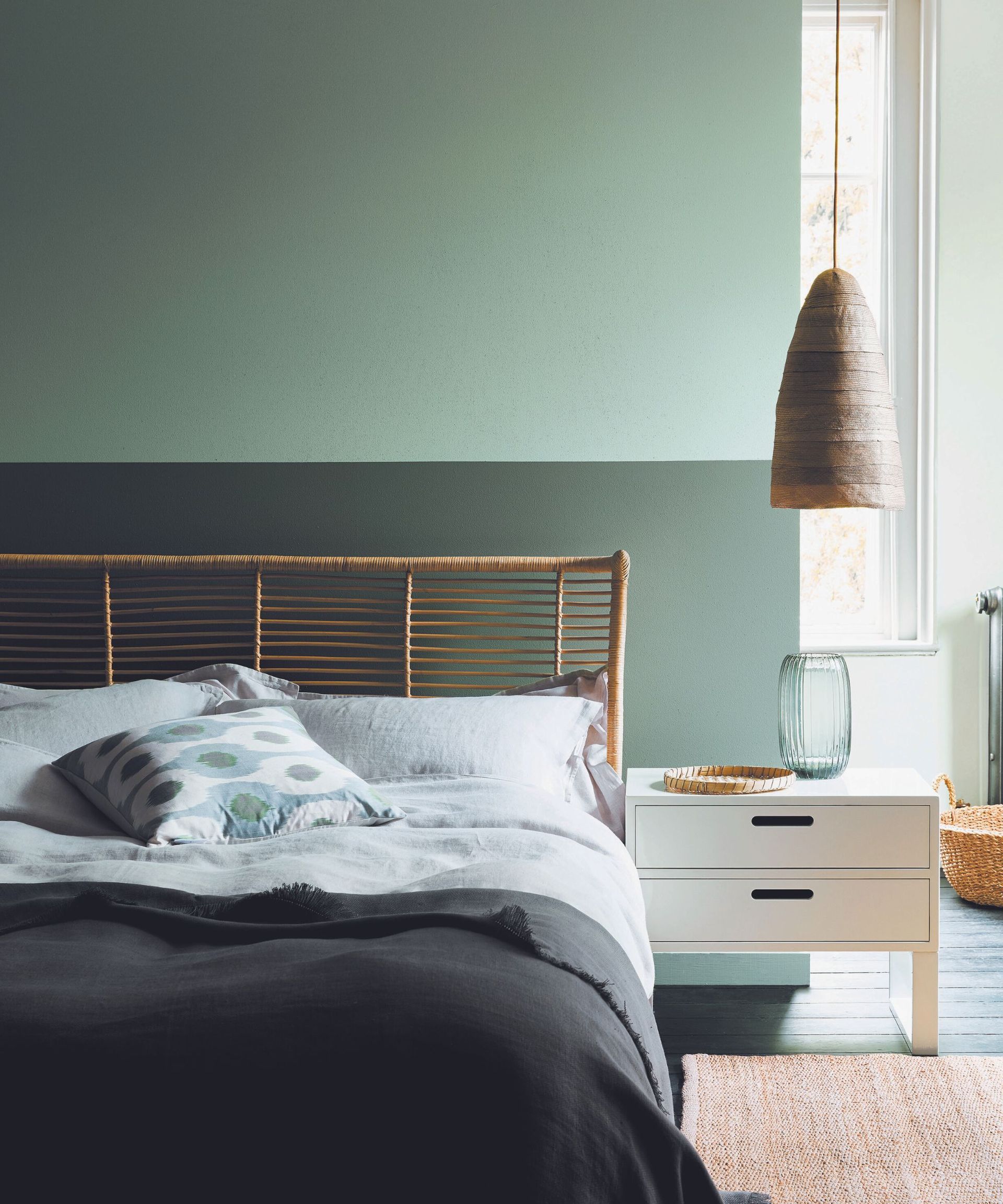 'Your home should be your oasis, somewhere you can feel calm, relaxed and at peace. If you walk through the door only to feel agitated by all the 'stuff' you have lying around, it's a sign that decluttering really is in order,' says Amanda Wiss.
As well as being difficult to live with physically, dealing with clutter on a regular basis can be very draining on an emotional level, too. Even the simplest of tasks become hard work.
'Missing deadlines because you can't put your hands on the right documents, or turning up late to work because you've misplaced your shoes… again. Sounds familiar, right? Take it as a sign,' says Millie Hurst.
Millie Hurst is Section Editor at Homes & Gardens, overseeing the Solved section, which provides readers with practical advice for their homes. Millie has written about and tried out countless cleaning and DIY hacks in the six years since she became a journalist, and has worked in both London and New York.
FAQs
How do you know when to declutter?
Clutter often accumulates over time, so you may not notice just how bad it's become – rather than tackle it, you learn to live with it. Denial is a wonderful thing, but a clutter-free existence is even better, take it from us.
The first thing to note is your mood. Do you feel stressed or anxious at the thought of being in your own home? What about when a friend pops in, how does that make you feel? Happy and relaxed? Or embarrassed about your clutter-full existence? Your home is your sanctuary, a space to be proud of. If you don't feel that way, it's important you address why.
Other warning signs to look out for relate to how easy day-to-day life is. Do you struggle to find things? What about storing things, do you have space, or are your drawers and cabinets overflowing? Are your kitchen cupboards full of duplicates? What about cleaning, is it a time-consuming chore? If you've answered yes to any of these, it's time to streamline.
---
You may not think you live in a cluttered home, but if you're noticing these signs, you may want to think again. Ultimately, clutter is simply having more stuff than we want, need or use – it's a lot broader than you first think. The good news? Acknowledging you need to cut back is often the hardest part. A little bit of hard work and determination, and you'll have a clutter-free, well-organized home in no time!
Sign up to the Homes & Gardens newsletter
Decor Ideas. Project Inspiration. Expert Advice. Delivered to your inbox.
For 10 years, Tara King worked as a Content Editor in the magazine industry, before leaving to become freelance, covering interior design, wellbeing, craft and homemaking. As well as writing for Ideal Home, Style at Home, Country Homes & Interiors, Tara's keen eye for styling combined with a passion for creating a happy – and functional – family home has led to a series of organization and cleaning features for H&G.