Best way to repair cracks in driveways –and why now is the time to do it
Home builders and masonry experts say waiting until spring to fill cracks could lead to irreparable damage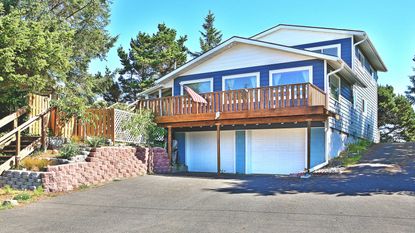 (Image credit: Alamy)
Cracks in driveways, paths, and steps in our outdoor spaces often occur due to old age, the movement of tree roots, heat expansion in the summer, and freezing and thawing cycles in the colder months. It can also be caused when the driveway isn't laid to a suitable depth in the first place.
While hairline cracks tend to go ignored, they can compromise your overall driveway design and create an unkempt first impression for guests and potential buyers. Bear in mind, too, that when left for extended periods they can get bigger and cause further damage.
When the cold weather hits, water freezes and expands in the gaps and could leave you with a bigger headache, so it's well worth knowing the best way to repair cracks in driveways and deal with them promptly.
How to repair cracks in a driveway
'I've seen driveways destroyed in a single season because of a crack that filled with water and froze. When the damage gets bad, repairs don't work anymore, and you have to replace the entire concrete section, which gets very expensive,' says John Mazzuca, home builder and mason at Gambrick Construction.
Repairing driveway cracks is a good step to take to start winterizing a house and preparing your home for fall. Here, we share a step-by-step to fixing cracks with tips from the professionals, as well as the tools and protective equipment you'll need to do the job properly, and safely.
'Cracks in your driveway or walkways can be unsightly. Though typically not a structural issue, many homeowners look for ways to repair them. While nothing short of removing and repouring it will completely eliminate cracks, there are a few ways to repair them,' begins Joe Raboine, vice president of design at Oldcastle APG.
Joe Raboine is vice president of design at Oldcastle APG, part of one of the largest global networks of manufacturers in the architectural products industry.
Best way to repair cracks in a driveway
1. Assess: 'First, you must assess the overall installation. If there is no significant shifting or settling, your project may be suitable for repairs,' says Joe Raboine. Settling is when concrete has been laid on soil that wasn't compacted properly.
'If the cracks are caused by settling, you may need to replace the sections or have them raised through a professional mud-jacking service before you can fill the cracks,' Joe says.
2. Clean: Provided there is no settling, the first step is cleaning the cracks thoroughly. 'You can use a hose with a nozzle or pressure washer on a low setting and wide nozzle. Be careful not to use too high of a pressure, as it can etch the concrete,' Joe continues.
Consider using a multipurpose pressure washer detergent, available at Walmart to give the area a more thorough clean, removing any dirt and mold. A shop vac, at Amazon, will also help to get rid of any residue in the cracks before filling. This will help the filler to adhere properly.
It's also a good idea to scrape the cracks with a weed remover to get rid of any weeds in the cracks, and if the driveway is sloped, remember to start at the top to avoid dirty water from covering areas that you have already cleaned.
3. Dry: Next, let it dry thoroughly.
4. Fill: Then, Joe recommends using a concrete crack repair product, such as Sakrete's Concrete Crack Filler. 'Note that these types of fillers are only meant for cracks up to ½" wide and ¼" deep. If your cracks are larger than that, you may have to leave them or replace the concrete. Safety first: ensure you wear protective gloves, a mask, and goggles.
5. Leave it: Let it sit for 24 hours before using the driveway as normal.
Minor repairs
The best way to repair a concrete crack also depends on the type of crack and how big it is. 'For small cracks, use a liquid crack filler you can get at any Home Depot or Lowes,' says John Mazzuca. 'It pores directly into the crack and self-levels. These are great for small cracks less than a quarter inch in size.

'For cracks 1/4 inch to 1/2 inch, use a premixed concrete crack filler that comes in a tub. You can also get these at Home Depot or Lowes. They're applied with a small trowel directly into the crack and smoothed with a sponge,' he explains.
For larger repair jobs
'For large cracks, you need fresh cement or an epoxy. Cement is good for flat work, but epoxy is better for vertical cracks because it's very strong and can hold concrete sections together. Fresh concrete can be mixed and applied directly into the crack with a trowel, then smoothed with a sponge. Expoxy is applied with a caulk gun.

'For quick DIY repairs, you can use cement in a tube or flexible exterior caulk that's masonry grade. A caulk is super easy to apply and will keep water out until you can afford to make repairs. This is a much better option than letting the crack go until Spring because it can get a lot worse,' John warns.
FAQs
How much does it cost to reseal a cracked driveway?
'Typically, it costs $470 to reseal an asphalt driveway and between $1,250 and $1,750 to reseal a concrete driveway,' says Mallory Micetich, home expert at Angi.
Is it important to repair cracks in driveways?
Hairline cracks with no gap can be left alone, but it's a good idea to repair anything bigger. 'A few cracks aren't the end of the world, but it's usually a good idea to fill them as soon as possible,' agrees Mallory Micetich. 'When left unfilled, driveway cracks can lead to further damage and weed overgrowth, which can cause even more problems down the road.'
---
As well as preventing damage to your outdoor spaces, filling cracks will help to keep keep pavers weed-free and maintain a neat and tidy paved backyard.
If you are considering replacing your driveway in the future, resin-bound driveways are more resistant to cracks because they are made of a permeable material that can withstand some movement.
Sign up to the Homes & Gardens newsletter
Decor Ideas. Project Inspiration. Expert Advice. Delivered to your inbox.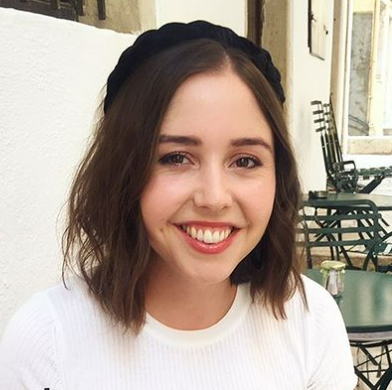 Millie Hurst is the Solved Section Editor at Homes & Gardens. She has six years of experience in digital journalism, having previously worked as Senior SEO Editor at News UK in London and New York. She then gained experience writing for women's magazines before joining Future PLC in January 2021. Millie has written for an array of homes brands including Livingetc and Real Homes and was formerly Senior Content Editor at Ideal Home before taking on the position of Section Editor with Homes & Gardens. She has written and edited countless features on home organization, decluttering and interior design and always hopes to inspire readers with new ways to enjoy their homes. She lives in Sheffield, South Yorkshire and loves to weave nature-inspired decor and nods to time spent in Italy into her own home.