Feng Shui specialists reveal which fragrances will boost your home's 'chi' and happiness
Feng Shui isn't just about furniture placement, it's about the sensory experience of your space, too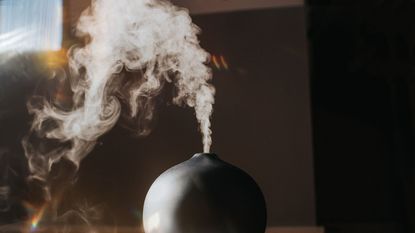 (Image credit: Getty Images)
Sign up to the Homes & Gardens newsletter
Decor Ideas. Project Inspiration. Expert Advice. Delivered to your inbox.
Thank you for signing up to Homes & Gardens. You will receive a verification email shortly.
There was a problem. Please refresh the page and try again.
When it comes to creating good Feng Shui in our homes, the focus is usually on our furniture and storage, ensuring that energy can flow around the space with ease. However, how your home smells can also have a drastic impact on your home's 'chi'.
Of course, good Feng Shui furniture placement is a must, but acing your home's overall sensory feel can influence the positive energy in your home – but only if you pick the right fragrances, experts warn.
From banishing bad home odors to perfecting your fragrance layering, these are the tips Feng Shui consultants encourage you to consider to take your Feng Shui to the next level.
Home fragrance and Feng Shui
Of course, making your home smell nice is important generally to make your home more inviting and make you feel cozier at home. That being said, the fragrance you pick could help to improve your home's energy too – there is very little to lose when it comes to this form of spiritualism at home. But why does it have such an impact?
Julia Sarasola, Feng Shui expert and designer at Sarasola Interiors explains that the practice has its roots in aromatherapy: 'For thousands of years, practitioners have supported people through the healing powers and properties of colors, sounds, and scents. Aromas, in particular, can ignite creativity, induce relaxation, and enhance focus,' she explains.
'You can connect with those healing properties through certain flowers, fruits, herbs, trees, and, of course, therapeutic-grade essential oils. For instance, in BTB Feng Shui, we work with oranges a lot, as a means of uplighting the chi of a person or home.'
Julia Sarasola is a certified interior decorator, Feng Shui practitioner, and vintage shop owner based in the NY Metro Area. Trained as a visual designer, Julia has professional experience as a creative director, wardrobe stylist, and producer. Her interior decorating and Feng Shui offerings have attracted both residential and commercial clients alike.
Vicki Iskandar, Chinese metaphysics consultant and author of The Chinese Five Elements Oracle, available for pre-order at Amazon adds that using fragrance is another way of channeling the five Feng Shui elements to create good Feng Shui in your home:
'Feng Shui is the art of living in harmony with nature, which in Chinese metaphysics is represented by the five elements of wood, fire, earth, metal, and water. As humans are considered part of nature in Feng Shui, how and where we live affect our relationship with nature, which in turn affects our well-being. When the elements in our immediate environment are in harmony, so are we,' she says.
'Scents that are derived from nature, such as essential oils and incense, can help enhance the energy of a space. While not a strictly Feng Shui remedy – meaning that scents alone will not change the prevailing chi of a space – they can promote positive feelings, such as joy, peace, and calm, to the occupants of the space,' she says, making it the perfect addition to an already Feng Shui centered home.
Vicki is a Chinese Metaphysics Consultant, Strategic Coach, and author. She has been mentoring clients on BaZi/Four Pillars of Destiny, Feng Shui, and the ancient art of war of Qi Men Dun Jia since 2012.
The best home fragrance for Feng Shui
Not all home fragrances are created equal, so knowing which ones to pick and in which forms is essential if you have your home's energy in mind, warns Julia Sarasola, Feng Shui expert and designer.
'When inviting scents into your space look to the plant kingdom for guidance. The purer in form you go, the more you align yourself with nature,' she believes. 'When we can bring our inner and outer worlds together is when harmony is realized. Oranges carry such brightness – not only when you look at them but in their fragrance. They are inherently yang, meaning they are the perfect companion to get things moving and clear out any stagnant yin energy.'
That being said, you can also choose your scent according to the moods and feelings you'd like to evoke in a specific room, adds Vicki Iskandar, Chinese metaphysics consultant. She agrees that diffusing citrus-based oils such as tangerine, bergamot, and lemon add joy to an active space such as the living room, but also recommends relaxing fragrances such as lavender and ylang-ylang to promote a sense of calm, ideal for the bedroom.

'You can also change your scent according to the season of the year to harmonize with the seasons,' Vicki adds. 'Woodsy or floral fragrances such as cypress and orange blossoms evoke the beginning of spring, ruled by wood elements, while rose and jasmine bring memories of summer into a space. Headier scents such as sandalwood and patchouli for fall remind us that cooler days are here. Warm scents such as cinnamon, amber, and cardamom bring comfort during cold winter days.'
Jarret Yoshida, interior designer and founder of the eponymous design studio tells us to remember that, as with most Feng Shui, there are few 'one-size-fits-all' solutions to getting your home's Feng Shui fragrance right. 'Every culture and region is going to have a scent that is so different and evocative of a certain emotion – ultimately, there is no universal scent that will cater to everyone,' he says.
Jarret Yoshida is a top New York interior designer with clients in Manhattan, Brooklyn, and Honolulu, as well as an array of projects all over the world. Beginning his studies at the Corcoran Gallery School in Washington, DC, Jarret progressed to Parsons and FIT in New York and further honed his skills at the École des Beaux Arts et Décoratifs in Paris.
How to fragrance your space with Feng Shui in mind
Besides picking out natural scents it is important to pick out natural methods of scenting your home too, whether it is the best reed diffusers or burners with essential oils, says Vicki Iskandar, Chinese metaphysics consultant.
'The type of device you use can help turn scent into a remedy by bringing a needed element into the space. Natural candles scented with pure essential oils, for example, can serve as a fire element remedy in a room that can benefit from fire element, while water diffusers add water element.'
When adding fragrance devices to your home, it is still important to avoid common Feng Shui mistakes such as using devices with sharp edges or offensive colors, concludes Jarret Yoshida, interior designer. 'Be mindful of the placement of fragrance diffusers or candles to avoid the disruption of the flow of energy. Different areas of the home are associated with different scents; use fragrances to enhance these energies.
'In my opinion, the best type of device for fragrance is a stone oil diffuser because they are easy to move around and can double as a decor piece.'
Sienna Ultrasonic Essential Oil Diffuser
SpaRoom's Sienna Essential Oil Ultrasonic Diffuser features a beautiful ceramic ribbed cover in white creme in a rounded shape, perfect for Feng Shui.
Trento Small Marble Reed Diffuser
Soho Home's 'Trento' diffuser is handcrafted from green marble that has natural variations, making each one unique. It comes with 6 reed sticks infused with the brand's 'Sicilian Thyme' scent.
FAQs
Why is home fragrance so important?
Home fragrances are important for several reasons. Not only do they help to mask bad odors that arise from everyday activities such as cooking, but they elevate your home design. When you pay attention to each of the senses when designing a space, it is easier to create a home that feels welcoming and well thought out.
Does lavender attract wealth?
In Feng Shui and other spiritual practices, lavender is seen to have several benefits including attracting positive energy to the wealth corner. Whether you use the real plant or lavender-scented home fragrance, the plant and its fragrance is thought to attract positive energy and aid in relaxation to help you refocus your mind on your goals, possibly bringing you better luck with prosperity.
---
Using home fragrance is a great way to enhance your home Feng Shui in a subtle way, with an approach that is not intrinsically about promoting good energies. When selecting fragrances for your home, try to pick the best candles and oils you can afford over artificial fragrances and electrical plug-ins.
Sign up to the Homes & Gardens newsletter
Decor Ideas. Project Inspiration. Expert Advice. Delivered to your inbox.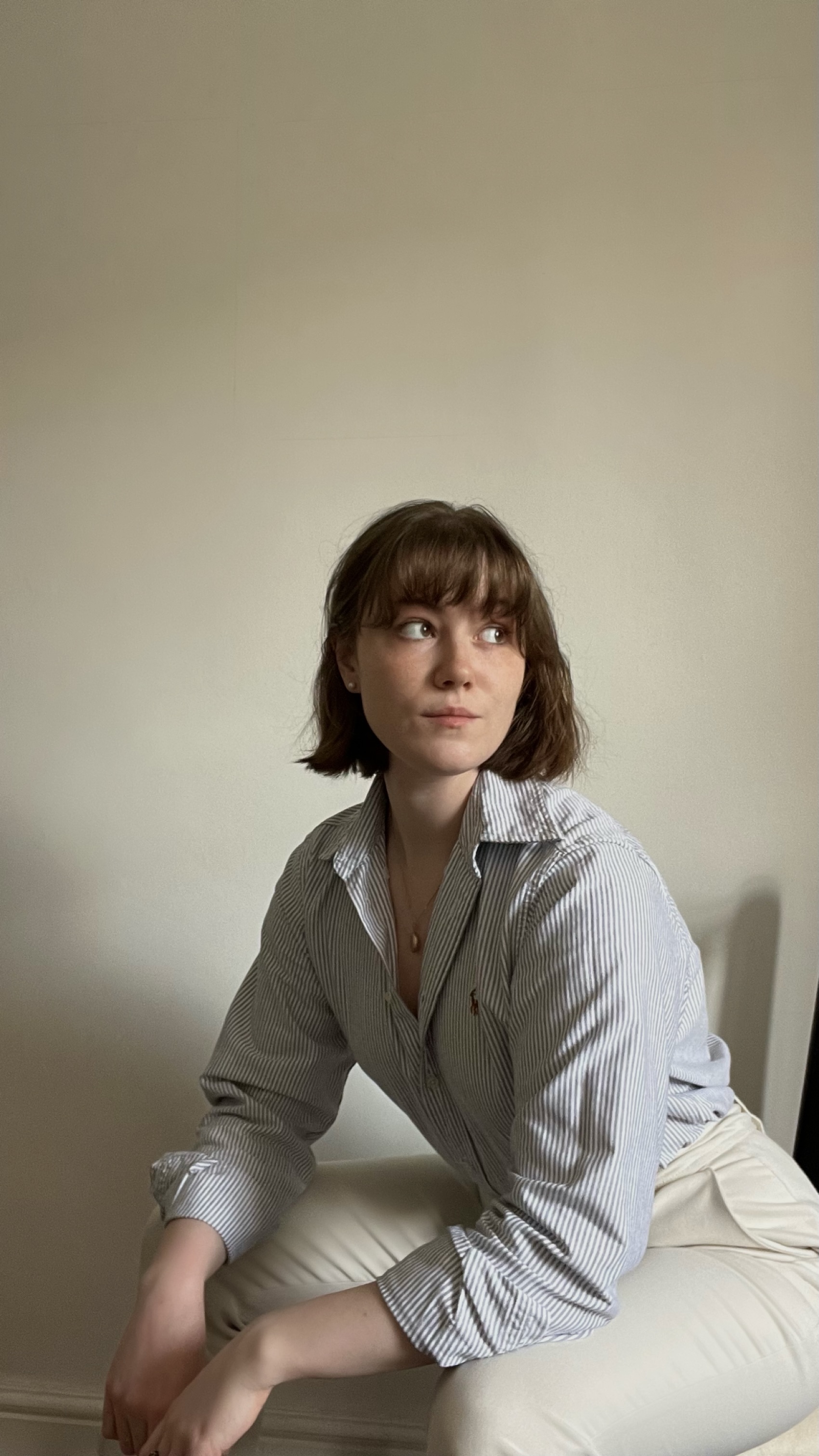 Chiana has been at Homes & Gardens for a year, having started her journey in interior journalism as part of the graduate program. She spends most of her time producing content for the Solved section of the website, helping readers get the most out of their homes through clever decluttering, cleaning, and tidying tips – many of which she tests and reviews herself in her home in Lancaster to ensure they will consistently deliver for her readers and dabbles in the latest design trends. She also has a first-class degree in Literature from Lancaster University.