The 3 home items people never want to declutter – but you absolutely should
You might want to avoid these categories when decluttering, but you need to edit down your collection, professionals say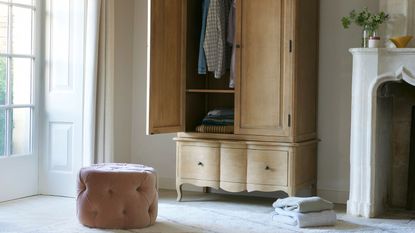 (Image credit: Loaf)
When clutter begins to accumulate there are some obvious go-to spots we look to for a clear out, like our closets and kitchen cabinets.
However, decluttering these spaces only does so much to calm the chaos, and there are some common home items people never want to declutter that are left to contribute to household clutter.
We asked professional organizers for their thoughts on which home items people never declutter but need to, and what they can do to get over the fear of cutting back.
Home items people never want to declutter
Whether you are trying to avoid decluttering overwhelm or simply pass these categories over in favor of more obvious spots, decluttering these three home items is essential for progress.
1. Paper clutter
Getting rid of paper clutter is not something many people put at the top of their decluttering checklists, but is an essential category to cut back to establish some order in your home.
Kait Schulhof, professional organizer and founder of A Clean Bee, says there are a handful of reasons why this may be the case:
'Paper clutter tends to come with a lot of to-dos, making it an overwhelming category to tackle. From paying bills to writing a thoughtful response to scheduling time for follow-up calls to making decisions on what to file vs what to shred, there is a lot of thought and focused energy required to sort through piles of paper.
'It is also visually unsatisfying so far as decluttering goes,' she continues. 'A tidy pile of paper doesn't contribute nearly as much visual clutter as other physical objects (clothes, toys, decor, books, etc.). Plus, processing a pile of paper can take as much if not more energy as tidying up a cluttered room. Because the visual progress of your efforts seems minimal, decluttering paper can feel unsatisfying.'
There are several benefits to decluttering paper, Kait continues, from reducing stress to increasing confidence and even saving you money. Putting essential paperwork in a well-organized system, or digitizing paperwork to keep them all in one place is a great way to stay on top of it all.
Kait Schulhof is the founder of A Clean Bee, a website about sustainability-focused cleaning and organizing.
2. Books
Books are an interesting source of clutter in our homes. Often, when we are finished with an item, we look to declutter it, but we hold onto books much more liberally. As a result, decluttering books is often forgotten about or even wilfully ignored to make decluttering a little easier.
'These cherished tomes often hold a unique place in people's hearts and homes, making them particularly hard to part with,' begins HeatherAnne Norbury, life coach and home organizer, founder of Harmony Coaching. 'Books are more than just objects; they're gateways to new worlds and sources of knowledge. People develop strong emotional connections to the stories they've read, and these books become a part of their history.
'Many individuals therefore fear the regret of parting with a book they might want to read or reference again. This fear of letting go and missing out on potential knowledge can be paralyzing, leading books to build up.'
But how do you let go? HeatherAnne suggests setting yourself some essential rules for books such as using the one-in-one-out method to keep your collection sustainable, using digital alternatives, or setting a limit to how many books you own to prevent over-accumulation.
HeatehrAnne is a life coach helping people find harmony in their lives through decluttering and minimalism, entrepreneurship, and personal development.
3. Sentimental items
Sentimental items are often listed as home items that decluttering pros say you'll regret throwing away – but holding onto them for too long can be overbearing.
'The memory bins, pictures, and keepsakes are a challenging area to declutter,' Kim Jones, professional organizer and founder of Lock and Key Home empathizes. 'Many times, people get lost going down memory lane and feel like they don't accomplish anything in the process. I would recommend saving this category for last when you can see all the progress already made in times you get stuck to make decluttering sentimental items easier.'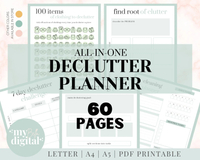 All-in-One Declutter Planner | $3.92 at Etsy
This printable decluttering planner is all you need to help tackle your home's mess without missing a step. It is perfect for both keeping on top of your belongings and starting off on your first big clearout.
FAQs
What should I throw away when decluttering?
When decluttering your home, things you want to throw out typically include trash, broken or damaged items, or items such as makeup and body products that you have used once or more and are unhygienic to pass on. Other items that still have some life in them should be found in a new home (sold, given away, or donated) or purpose to prevent contributing to unnecessary waste.
How do you declutter without regret?
If you are worried about experiencing decluttering regret, it can be useful to have a friend to help. Having someone assist you with the decluttering process can help to affirm your decisions and offer additional insight into whether or not an item is truly meant to be.
You can also put items you are not sure about in a separate box and give yourself a deadline to revisit them. If you haven't thought about items in the box for at least three months, for instance, it is safe to assume you can declutter them without stress.
---
Decluttering these three categories alongside your more typical home organizing and decluttering will help to truly establish order on every level of your life. When dealing with tough categories like these, it can help to set yourself some time in your schedule to dedicate to it without distractions.
Take breaks between difficult categories, and reward yourself for completing your tasks to help prevent decision fatigue when decluttering.
Sign up to the Homes & Gardens newsletter
Decor Ideas. Project Inspiration. Expert Advice. Delivered to your inbox.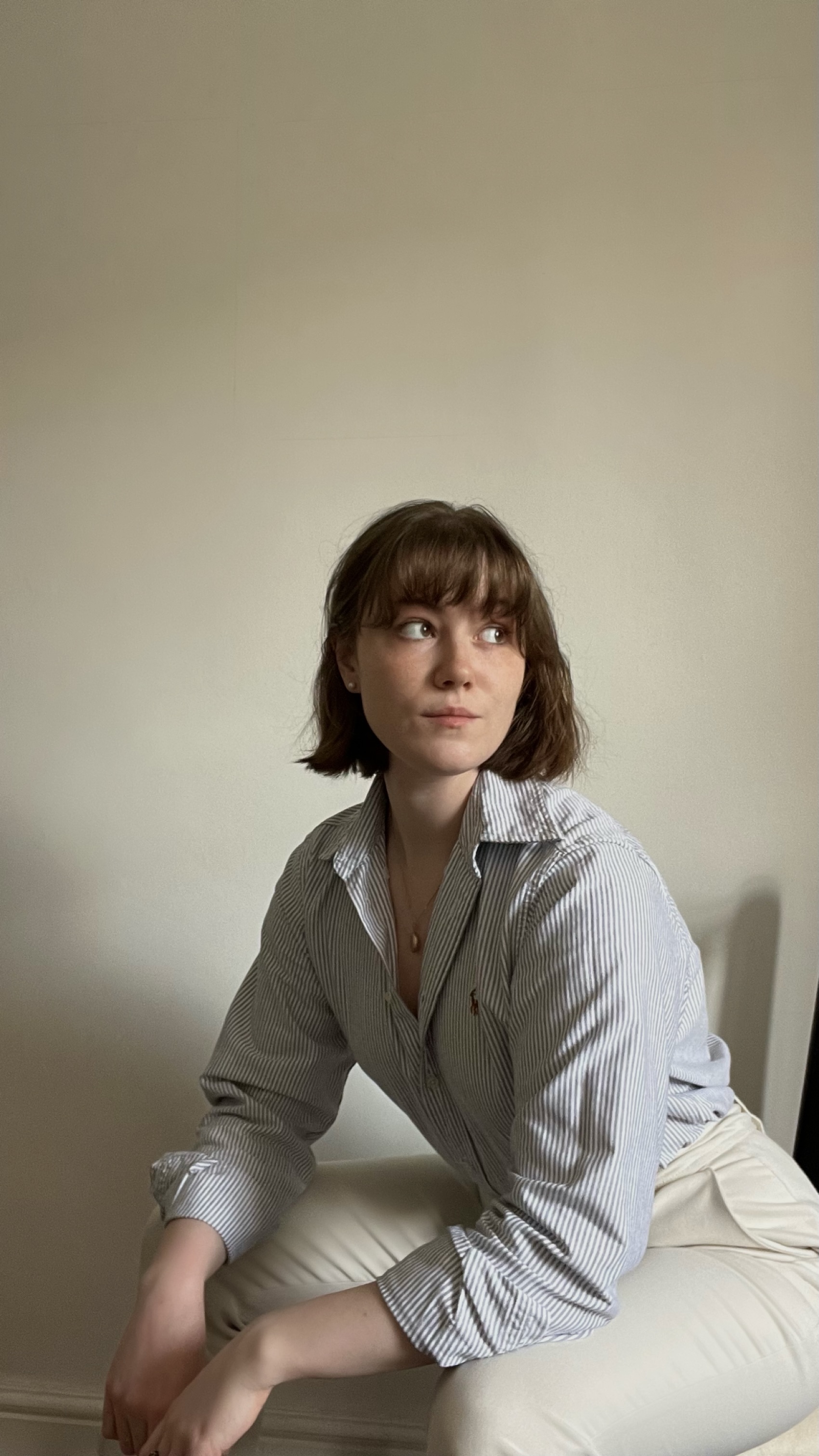 Chiana has been at Homes & Gardens for a year, having started her journey in interior journalism as part of the graduate program. She spends most of her time producing content for the Solved section of the website, helping readers get the most out of their homes through clever decluttering, cleaning, and tidying tips – many of which she tests and reviews herself in her home in Lancaster to ensure they will consistently deliver for her readers and dabbles in the latest design trends. She also has a first-class degree in Literature from Lancaster University.