How to declutter books – 10 novel ways to streamline your collection
Ensure the happiest of endings with these expert tips on how to declutter books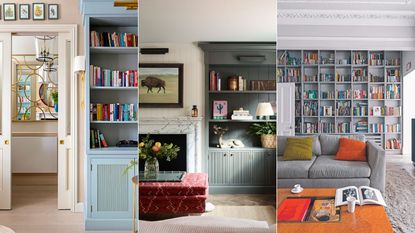 (Image credit: Future)
Decluttering books can be an emotional process, one that many of us put off. And that's fine – if you're at your happiest when surrounded by piles of books and story-stacked shelves, there's really no problem. However, if you'd prefer more organized bookshelf ideas, or if you're decluttering to downsize, it's probably time to get comfortable with cutting back.
When decluttering sentimental items of any kind, making peace with letting go is usually the hardest part. But trust us when we say you'll be thankful of it later – research shows that a smaller collection and organizing your bookshelf properly actually leads to not only reading more, but enjoying it more, too. Which can only be a good thing, right?
'Remember, your home isn't a storage unit. You want the books that you keep to be meaningful to you and your family, to showcase your interests, to know that you can locate a favorite book to reread, or put your hands on a new one to enjoy', says professional organizer Lauren Saltman, owner of Living. Simplified.
How to declutter books
So, now you've committed to the decision, it's our job to make the process as easy as possible. With the help of organizational experts, we've put together a simple guide on how to declutter books, to help you achieve a happy ending.
1. Gather all your books in one place
One of the best decluttering tips we can offer is to gather every book you own from around the house, whether they're housed in your home library, reading nook, living room or bedroom bookshelf. Don't forget your nightstand, either. It's much easier to work out what you want to keep when everything is in one place.
While it may feel like an easier option, don't be tempted to declutter books in-situ – it's a lot easier to leave a book you're not sure about on the shelf than it is to physically put it back, so clear the shelves completely. Take the opportunity to give them a good clean, too.
2. Factor in storage space
How much space do you have to store your books? A single shelf? An entire bookcase? It's important you instill a book storage rule before decluttering – you can only keep what you have room to easily put away. 'On average, you can fit around twelve books into one foot of shelf space', says Lauren Saltman.
You will have to be very particular with the books you keep, but that's not necessarily a bad thing. If there's no room for 'maybe's, the decision-making process should become a lot simpler – and quicker, for that matter.
3. Sort books into categories
Attempting to declutter an entire book collection in one go can be extremely overwhelming. It's not something we'd recommend, particularly if you find decision-making tricky. Working through smaller groups of books is far more productive, and allows you more flexibility with timelines.
'Do you want to organize books alphabetically, by author? Do you have distinct categories, such as travel, gardening, memoirs and cookbooks that you want to group together? Maybe you want to dedicate an area to books that you have not yet read so it's easy to choose your next read… there really is no right or wrong here', says Lauren Saltman.
How you categorize is up to you, but we'd advise sticking to those categories when it comes to storing books and styling your bookcase, so make sure you've given some thought to that in advance.
4. Weed out duplicates
One of the quickest ways to cut down your collection is by getting rid of duplicates. They may not be exactly the same, but you'll likely have cross over, particularly in certain genres; travel guides, cookbooks, reference books and encyclopedias are all common culprits. Try and limit yourself to just one or two types of each book; a couple of Thai-style cookbooks, or one South American travel guide, for example.
5. Create a set of rules – and stick to them
If you're struggling to make decisions, establishing some set rules around what to keep and what not to can help the decluttering process – just be sure to stick to them, no exceptions.
'My rule with books is that if I've read them at least once or twice, and I don't plan on reading them again, I donate them to my local library. It goes without saying really, but any I didn't enjoy, didn't finish, or that I have no intention of ever reading, I also pass on – and quickly too. It can be subjective, so in order for this to work, you need to be really honest with yourself. It's not always easy, but it is always worth it in the end', says organizing expert Michelle Hansen, owner of Practical Perfection.
6. Be realistic about the types of books you're holding onto
Perhaps you wish you were the sort of person who enjoys reading old literary classics and factual text books, so you keep them on the shelves, in the hope that one day you might feel inspired to pick them up… or to dilute the extensive collection of chick lit novels that you actually enjoy reading.
'Many people keep hold of certain titles because they feel they're a reflection of who they are, but it's important to remember that books don't define you. Reserve space in your home for the ones you really love – you can always borrow from the library if you fancy trying something new', says professional organizer Laura Price, founder of The Home Organisation.
7. Figure out your true favorites – and put them back first
What does a 'favorite' book look like for you? For some, it's a story you go back to time and time again, for others, a travel guide that reminds you of a happy holiday. Perhaps it's a vintage book that deserves a spot on the shelf; an heirloom encyclopedia passed down through generations, or a tatty book of poems that you remember reading as a child.
When putting books back, start with these, your absolute favorites, and work down from there. If you do run out of room, you can rest assured that your most loved titles have made the cut.
8. Set aside books you're planning to read – and don't buy new ones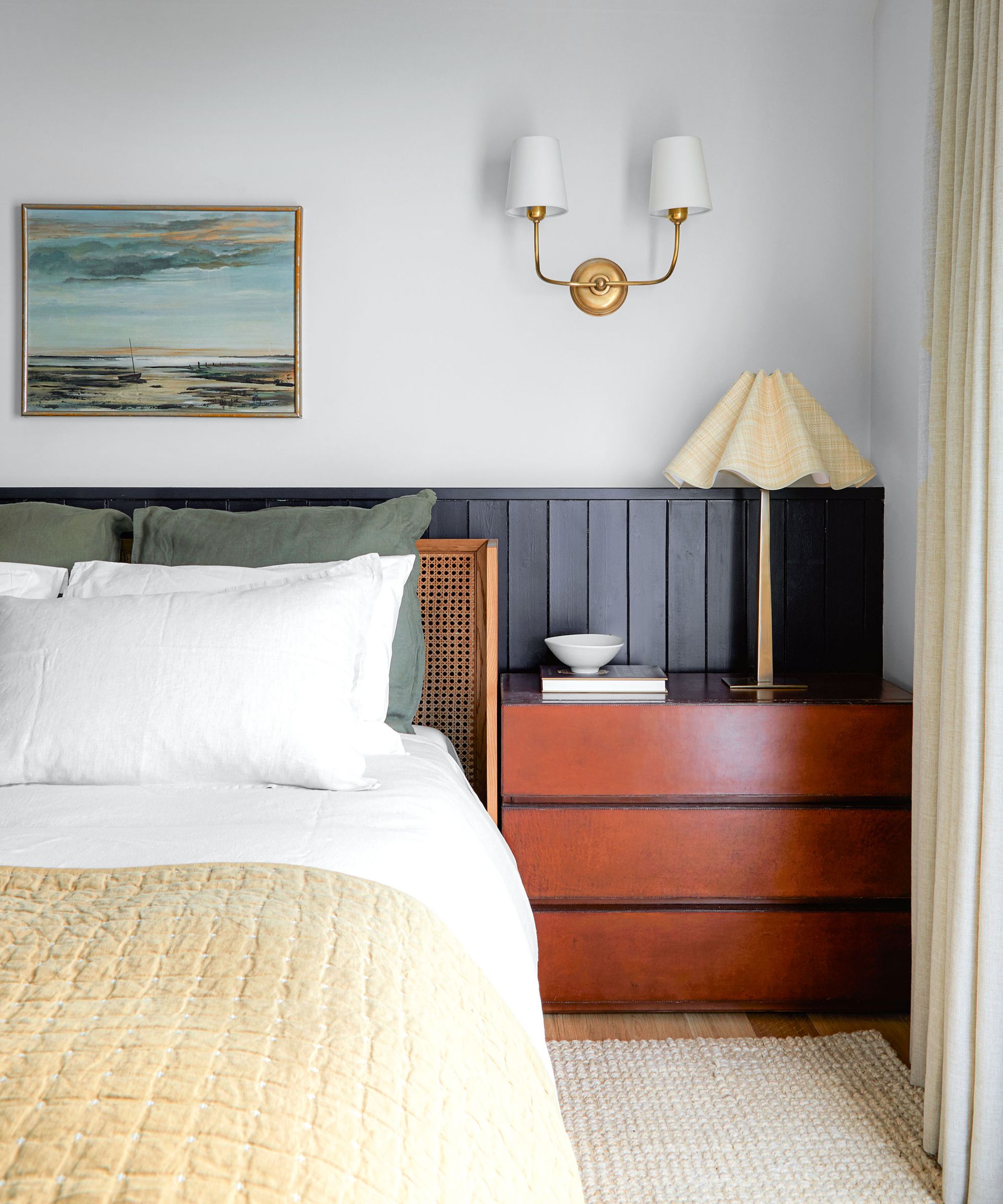 Remember there is a difference between books you're realistically never going to read, and those you haven't read yet but really want to.
For those books that fall into the latter, we'd advise grouping them together (even if it means mixing categories) and giving them a prime position on your bookshelf. That way, you know exactly where to look when you're ready for your next read – a bit like your own bookshop, really.
Put a limit on how many 'unread' books you can have at any one time, or take it one step further, and ban yourself from buying books until you've read them all.
9. Plan where you'll donate your books ahead of time
Donating books is a sustainable choice, but it's not always easy to let go. Visualizing where they're going, and how much joy they're going to bring to people can make it easier to part ways. Local libraries, care homes, charities shelters, schools and nurseries will be glad of your donations, just be sure the books are in good condition.
You could also pass on books you've enjoyed to family and friends. This offers up potential for a 'book swap', where rather than buying new books in the future, you exchange. This 'one in, one out' approach is a great way to keep on top of clutter, plus you get the chance to share opinions on the story afterwards, which is always good fun.
10. Consider starting a digital collection
Going forwards, consider investing in a kindle, or something similar, so you can download digital copies instead. We're not saying you have to stop reading physical books altogether, but even halving the amount you own can make a huge difference.
FAQs
How do I reduce my book collection?
Decluttering an entire book collection, particularly a voluminous one, can be pretty overwhelming, so you'll want to start by breaking things down a little. Gather all your books together in one place and sort them into categories – novels, DIY books, cookbooks, romantic fiction, biographies, and so on.
According to professional organizer Shannon Krause, founder of Tidy Nest, you should start by decluttering the easier categories first. 'We find it's quicker to part with beach reads or short-lived diet books, than well-thumbed reference books or literary classics', she says.
'As always, it's important to be honest with yourself when decluttering – only keep the books you truly love, or you're going to read again. Anything else should be donated – contact your local library, thrift shop or community center to see if they will accept second hand books, or hold a book swap party with friends!'
---
As we said at the start, if you're happy with housing a huge collection, that's fine – no one's telling you that you should. However, bear in mind that cutting back doesn't mean you're limiting your reading options, there's always the library after all, and you may even find yourself reaching for your favorites more often, too.
Sign up to the Homes & Gardens newsletter
Decor Ideas. Project Inspiration. Expert Advice. Delivered to your inbox.
For 10 years, Tara King worked as a Content Editor in the magazine industry, before leaving to become freelance, covering interior design, wellbeing, craft and homemaking. As well as writing for Ideal Home, Style at Home, Country Homes & Interiors, Tara's keen eye for styling combined with a passion for creating a happy – and functional – family home has led to a series of organization and cleaning features for H&G.