How to make an air mattress more comfortable – 6 designer tips for an elevated guest stay
Turn an air mattress from horrendous to hygge with these six expert tricks for elevating comfort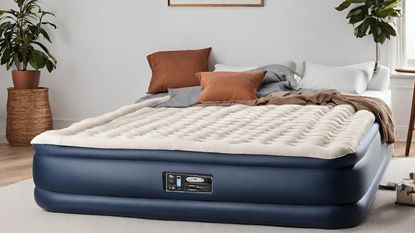 (Image credit: Future)
Having your guests sleep on an air mattress is not the best way to host friends, but sometimes it is the only option – especially if you are limited on space.
But how do you make an air mattress more comfortable? Much like making an uncomfortable mattress more comfy, the trick is in good layering, high-quality bed sheets, and finding ways to elevate the guest experience, experts say.
Here, bedding experts and designers have shared their tips on how to make an air mattress more comfortable so your guests don't wake up with a bad back.
How to make an air mattress more comfortable
When hosting guests without a guest room, it pays to make your standard air mattress more luxurious to make their experience memorable for the right reasons. Here's what the experts suggest.
1. Add a mattress topper
The best mattress toppers are not reserved for your standard mattress – you can use a topper on an air bed too, Parima Ijaz, sleep and bedding expert, and founder of Pure Parima, tells us:
'A great way to elevate your air bed and provide more comfort is by layering with a mattress topper. Adding a mattress topper made from a premium down alternative with a baffle-box construction to keep your topper evenly filled regardless of how much tossing and turning you do. This can help alleviate discomfort since the mattress toppers are designed to add support and plushness to your mattress and it is still easily transportable.
'You can transfer it back and forth from your bed to the air bed and store it very easily,' she adds.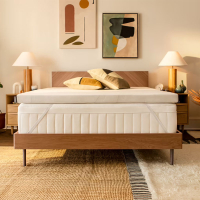 Parima created Pure Parima to bring back real luxury bedding based on their transparency and your valued trust. They hold themselves to the highest standard by sourcing certified raw materials and producing timeless designs to bring back quality bedding that's truly luxurious.
2. Ensure the mattress is well inflated
'The foundational aspect is to ensure the mattress is adequately inflated, providing a firm yet not overly stiff surface,' explains Tadas Pukas, bedding expert at Minimalistic Linen.
'A well-inflated mattress prevents backaches and ensures a stable sleeping environment, as do pillows,' he continues. 'Pillows play a pivotal role in ensuring a good night's sleep. Utilizing pillows that retain their shape and provide adequate neck support is vital. For side sleepers, especially, a slightly firmer pillow can prevent neck strain and ensure spinal alignment.'
3. Layer luxury with plush duvets
How comfortable an air mattress feels also comes down to the bedding you put on it, Parima Ijaz, bedding expert, warns. It is not enough to add a topper and leave it at that – you should also use a comfortable duvet insert or comforter to help lull your guests to sleep,' she says.
'An excellent duvet made from down or down alternative provides toasty warmth, ultra-soft comfort, and long-lasting wispy light fluff to soothe you right to sleep.'
4. Splurge on the bedding
Investing in some high-quality bedding is another great way to distract guests from the fact they are sleeping on an air mattress, suggests Stephanie Meyer, interior designer and owner of AVCO Design.
Properly fitted sheets will not slide and bunch, and a textile choice like linen bed sheets can give all-season comfort. Giving two pillow choices per guest, a middle-weight duvet, sherpa blanket and a couple extra throw blankets nearby can accommodate guests whose preferences run hot or cold.'
Stephanie opened AVCO's doors after the Tubbs Fire to help with rebuilding efforts. Before that, she spent 10+ years working on commercial projects, including a blueberry wine-tasting room, a net-zero bank, and multiple themed hotels and museums for international architectural firms Stantec and VOA Associates.
5. Move the mattress off the floor
There are not many sights sadder than an air mattress plonked in the middle of a floor, so consider raising it off of the ground using a folding frame to elevate the experience, suggests Mina Lisanin, interior designer and founder of ML Interiors.
'This not only provides a more traditional bed appearance but also prevents your air bed from sliding or shifting. The Zinus Shawn 14 Inch SmartBase Platform Bed Frame, available at Amazon, is a popular choice for its durability and stability,' Mina explains.
If using a frame is not an option, then you should situate the mattress on a rug instead, Stephanie Meyer, interior designer, adds:
'Placing the airbed on a rug is also key, this eliminates creaking and movement as the vinyl bottom interacts with slick hard floors.
'Keep in mind that you should leave the pump or plug in an accessible spot for guests to reinflate will give them the ability to easily reinflate to their desired firmness,' Stephanie continues.
6. Add throws and pillows
One of the most important steps in making a bedroom cozy is to use throw blankets and pillows to add a hint of Hyugge – and it is a step you should never skip when it comes to an air mattress, Mina Lisanin, interior designer, shares.
'Incorporate decorative pillows and throws in coordinating colors and textures to complete the luxurious look. Brands like West Elm, Pottery Barn, and Restoration Hardware offer a wide range of options for bedding accessories that can complement your style and make your air bed feel more inviting.'
FAQs
Why are air mattresses so uncomfortable?
Air mattresses are often not as comfortable as real mattresses as they don't have the same level of support. Ensuring that the air mattress is fully inflated and stays inflated through the night is key. You can also add a mattress topper and good bedding to help make the experience more pleasant.
How long should an air mattress stay inflated?
A good air mattress, fully inflated and used correctly, should stay inflated for at least one week, pushing for two weeks if it is good quality. An air mattress that deflates any quicker than this may not have been inflated correctly, or may have a slow puncture that needs to be addressed to prevent backaches in the morning.
---
When presenting your guests with an air mattress to sleep on, it can help to add a guest basket to make them feel more at home and enjoy a more comfortable stay all around, suggests Elizabeth Grace, interior designer and founder of the blog Dream Home Making: 'Go the extra mile by providing your guests with thoughtful extras like a bedside table, a reading lamp, and a cozy throw blanket. These small details can make a big difference.'
Sign up to the Homes & Gardens newsletter
Decor Ideas. Project Inspiration. Expert Advice. Delivered to your inbox.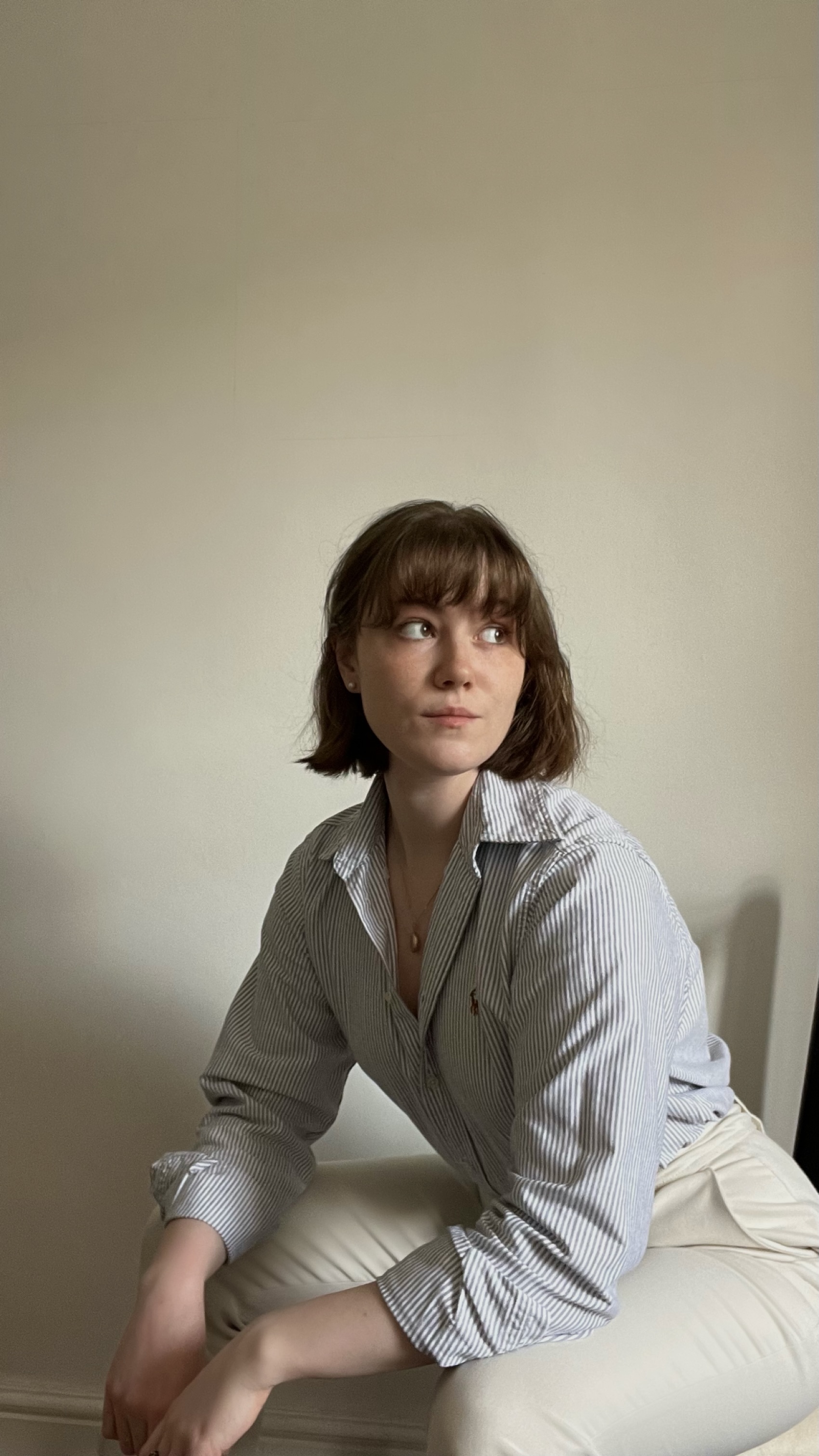 Chiana has been at Homes & Gardens for a year, having started her journey in interior journalism as part of the graduate program. She spends most of her time producing content for the Solved section of the website, helping readers get the most out of their homes through clever decluttering, cleaning, and tidying tips – many of which she tests and reviews herself in her home in Lancaster to ensure they will consistently deliver for her readers and dabbles in the latest design trends. She also has a first-class degree in Literature from Lancaster University.